Skincare is an art, and finding the right products that work harmoniously with your skin is a journey worth embarking on. I recently had the pleasure of discovering Orogold Cosmetics, a brand that blends luxury, innovation, and the finest ingredients to create a truly indulgent skincare experience. In this review, I will share my personal journey with Orogold, highlighting the transformative effects of their products and how they have elevated my skincare routine to new heights.
Unveiling the Allure: Orogold's Gold-infused Collection
Orogold's gold-infused collection is the epitome of luxury and elegance. From the moment I visited their website, I was captivated by the stunning visuals and the possibility of radiant, youthful skin. Intrigued by their unique approach, I decided to try several products from their collection, and I can confidently say that Orogold has exceeded my expectations.
The Radiance of Gold: Orogold's 24K Vitamin C Facial Cleanser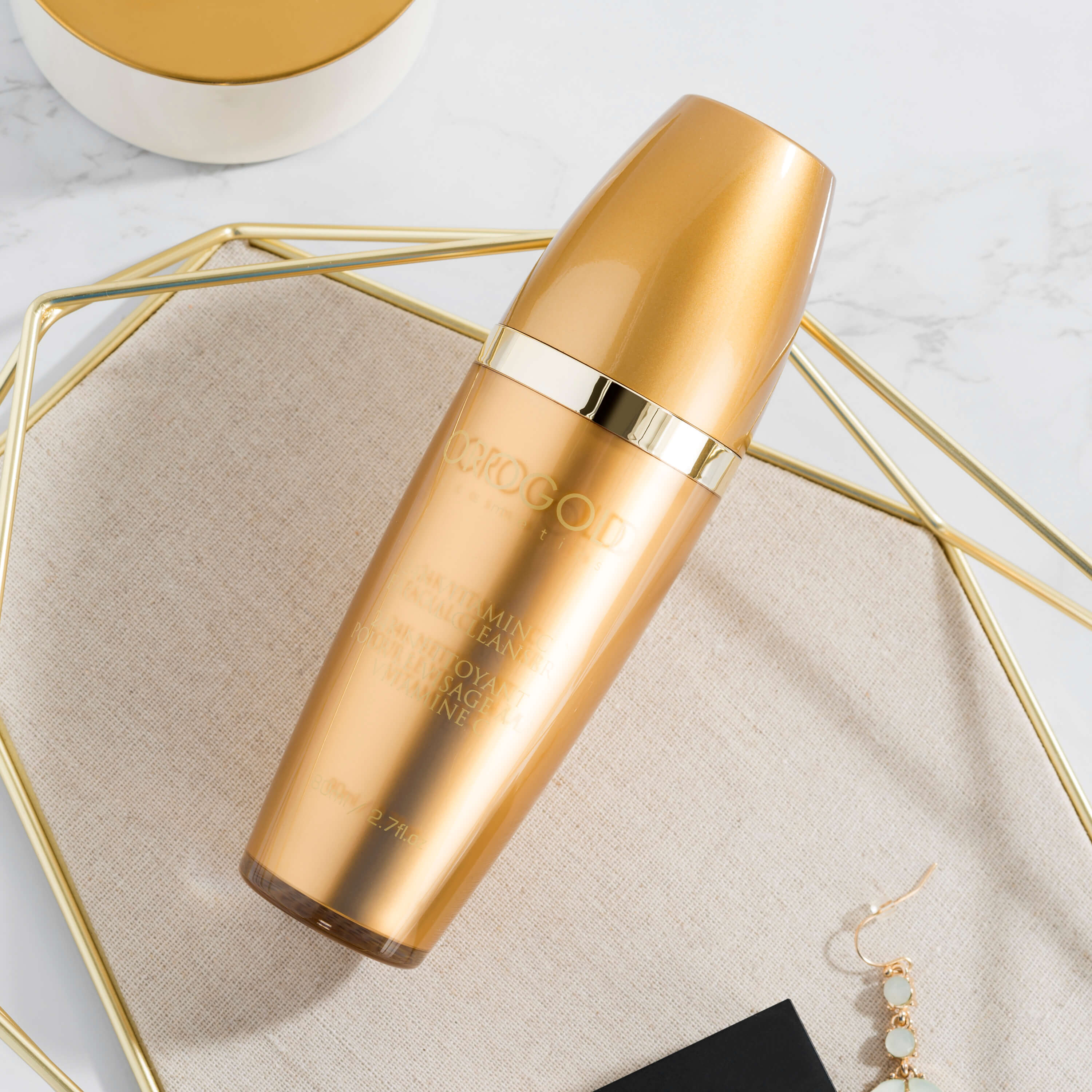 The cleansing step is the foundation of any skincare routine, and Orogold's 24K Vitamin C Facial Cleanser is a true gem. As I massaged the luxurious gel onto my skin, I felt an instant sense of indulgence. The gold-infused formula, combined with botanical extracts, gently cleansed my skin, removing impurities and leaving it feeling refreshed and renewed. The light, subtle fragrance added to the sensory experience, making it a pleasure to use.
The Fountain of Youth: Orogold's 24K Collagen Pre-Mask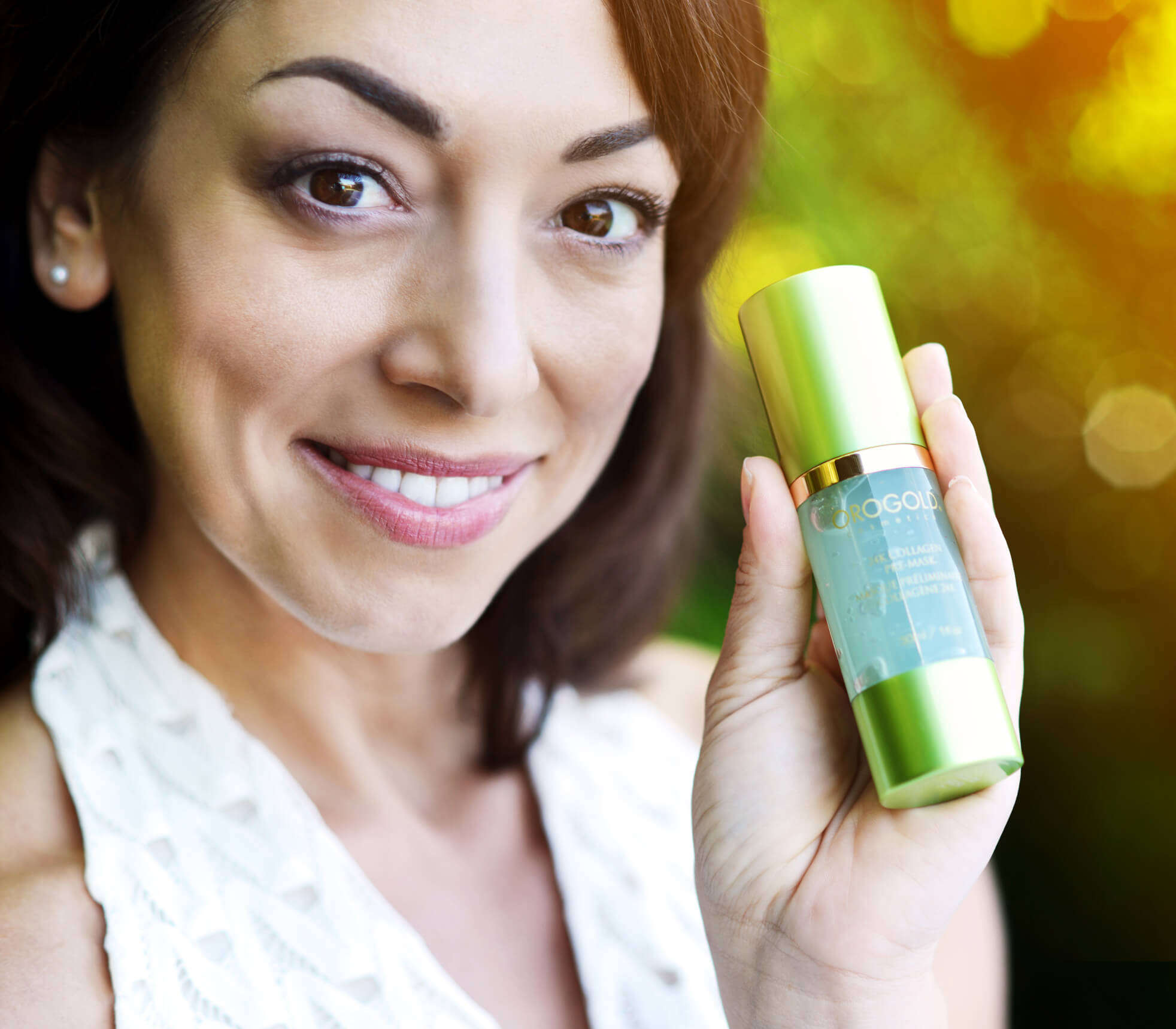 Prepping the skin before applying a mask is essential for optimal results, and Orogold's 24K Collagen Pre-Mask is a crucial step in my skincare routine. This innovative product is designed to be applied prior to any facial mask, creating a smooth canvas and enhancing the effectiveness of subsequent treatments. Infused with collagen and other skin-loving ingredients, it helps plump the skin and diminish the appearance of fine lines and wrinkles. The silky texture glides effortlessly onto the skin, absorbing quickly and leaving no residue.
The Magic Touch: Orogold's 24K Multi-Vitamin Day Moisturizer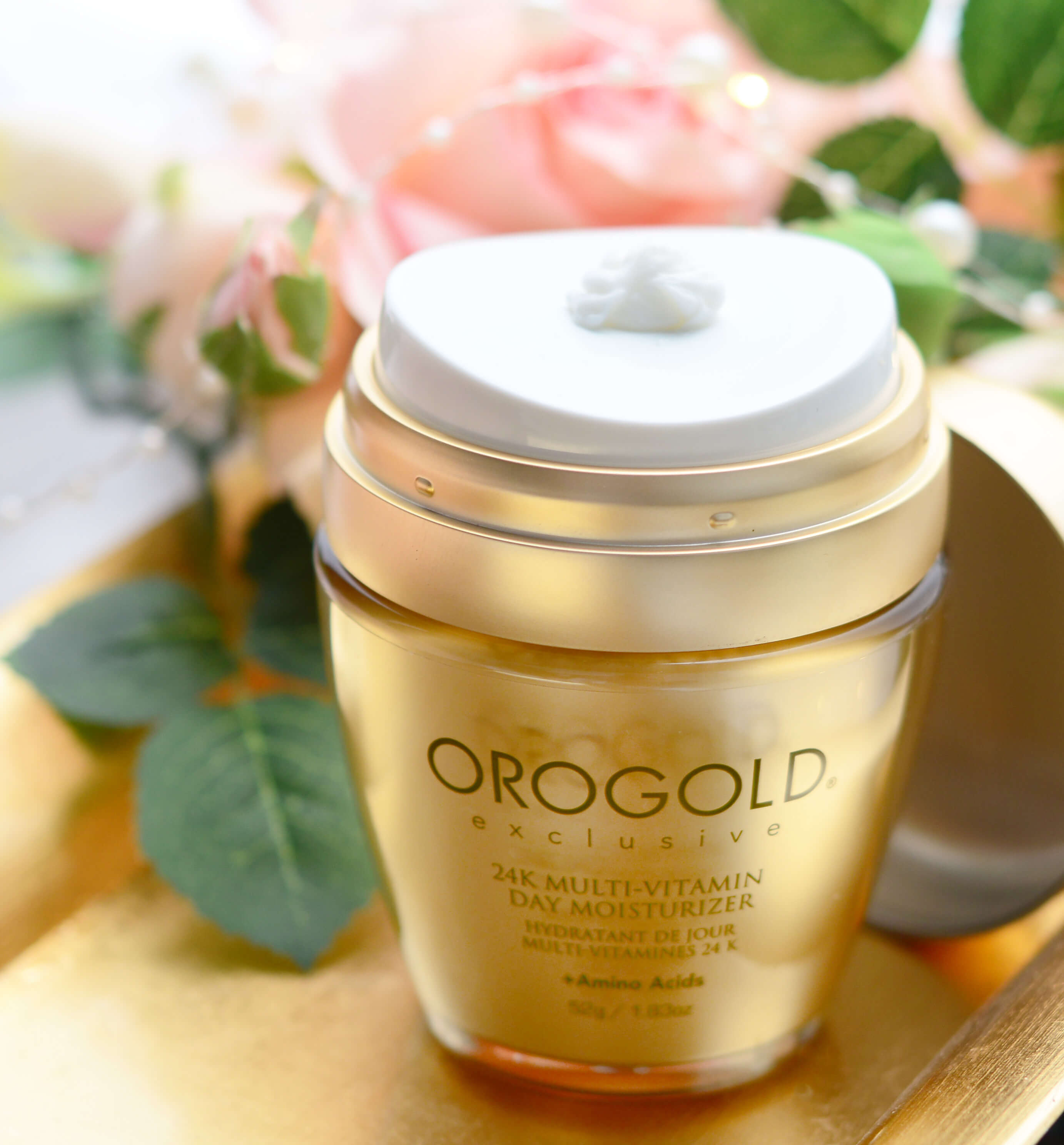 Moisturizing is a vital step in maintaining healthy, glowing skin, and Orogold's 24K Multi-Vitamin Day Moisturizer delivers exceptional results. Enriched with essential vitamins and minerals, this lightweight yet deeply hydrating formula instantly quenches the skin's thirst. Thus, leaving it soft, supple, and feeling nourished. The luxurious texture absorbs effortlessly, creating a smooth base for makeup application. Throughout the day, my skin feels protected and moisturized, radiating a natural, youthful glow.
The Golden Elixir: Orogold's 24K Vitamin C Booster Facial Serum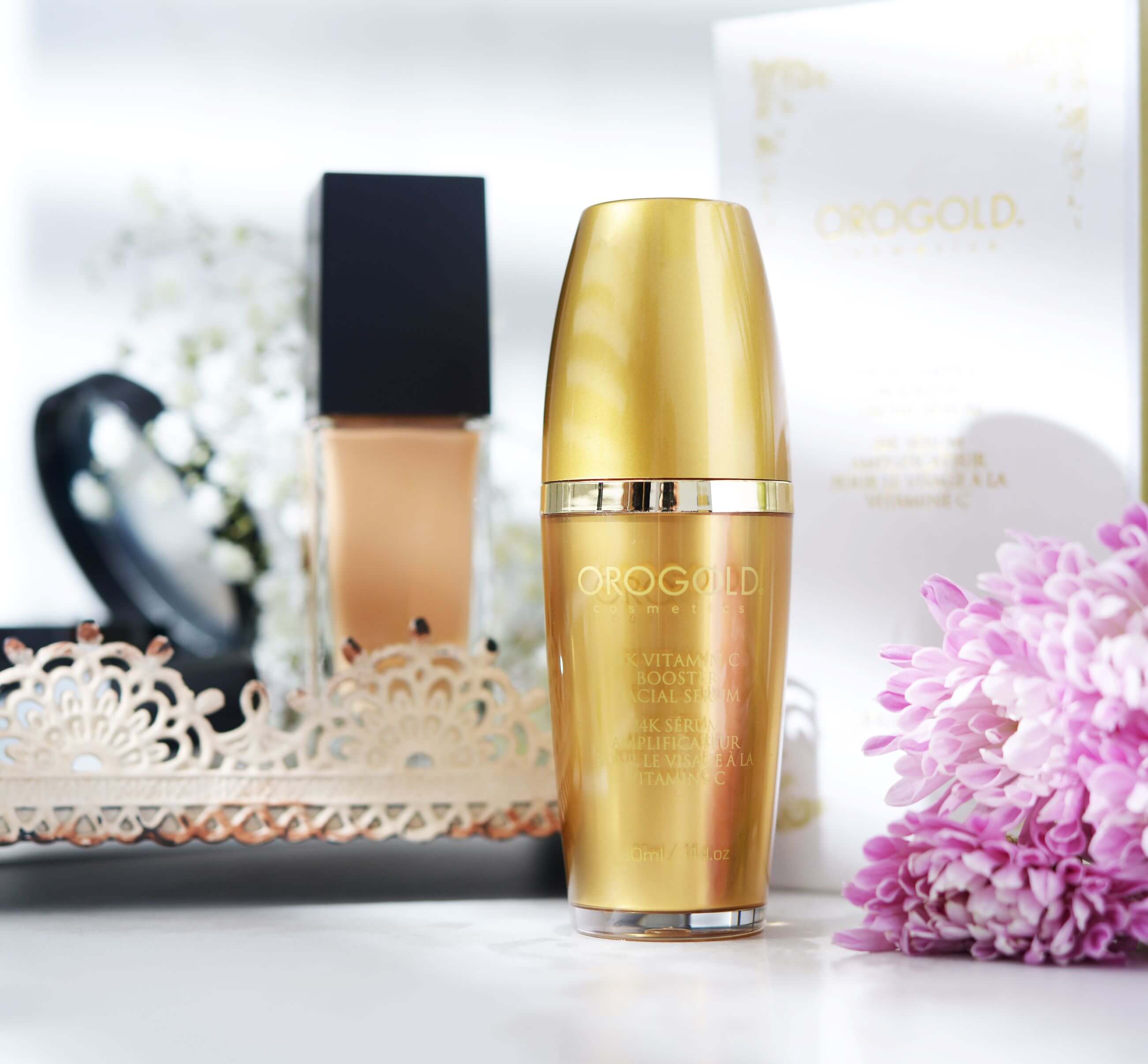 When it comes to tackling dullness and uneven skin tone, Orogold's 24K Vitamin C Booster Facial Serum is a game-changer. This potent elixir is formulated with vitamin C, a powerful antioxidant known for its brightening and rejuvenating properties. As I gently massaged the serum onto my skin, I could feel its velvety texture and the immediate tightening sensation. Over time, I noticed a visible improvement in the radiance and clarity of my complexion. The serum's lightweight consistency allows for quick absorption, making it a pleasure to incorporate into my skincare routine.
The Eye of Gold: Orogold's 24K Intensive Eye Formula Cream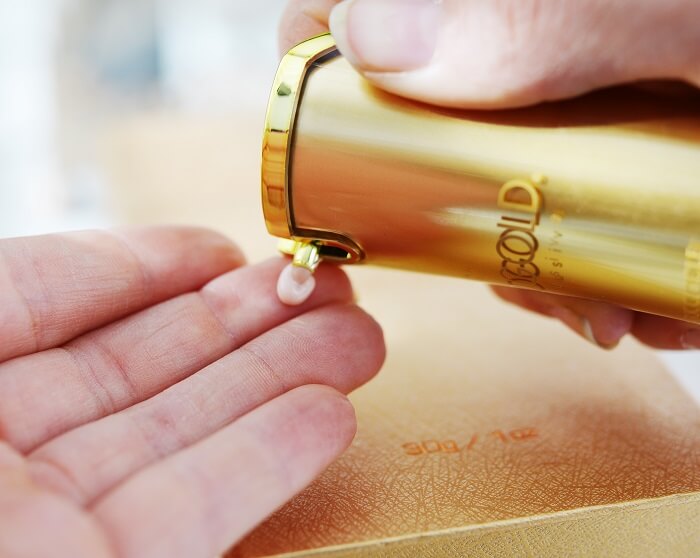 The delicate skin around the eyes requires special attention, and Orogold's 24K Intensive Eye Formula Cream provides the perfect solution. This luxurious cream is specifically formulated to address common eye concerns such as dark circles, puffiness, and fine lines. Enriched with gold and a potent blend of botanical extracts, it revitalizes the delicate eye area, giving it a brighter and more youthful appearance. The cream's silky texture glides on effortlessly, leaving the skin around my eyes feeling hydrated and refreshed.
My Final Thoughts on Orogold
Skincare is not just a routine; it is an art form that allows us to nurture and celebrate our skin. Orogold has masterfully captured the essence of this art by infusing luxury, innovation, and the power of gold into their products. From the cleansers and masks to the serums and creams, Orogold offers a range of transformative skincare products. And these products have elevated my routine to new heights.
With each application, I have felt a sense of indulgence. I have witnessed visible improvements in the health and appearance of my skin. Orogold's commitment to quality ingredients, innovative formulations, and the pursuit of radiance and vitality is truly commendable. Their products have become an integral part of my skincare journey, and I cannot recommend them enough.
If you're ready to embark on an extraordinary skincare experience, visit Orogold's website and discover the art of skincare for yourself. Elevate your routine, pamper your skin, and unlock the radiant beauty that lies within. Orogold's gold-infused collection is a testament to the transformative power of skincare. I am grateful to have experienced its magic.