It's always exciting when you find a new skincare line that seems to offer exactly what your skin needs. However, there's no denying that the initial thrill can quickly wane once you realize that you fell for clever marketing tactics and that the product you so intensely coveted is nothing special. 
So, it was with some apprehension that I gave the Flore de Peonia collection from newcomer brand Pearl de Flore a try. Here's what I thought…
Who is Pearl de Flore?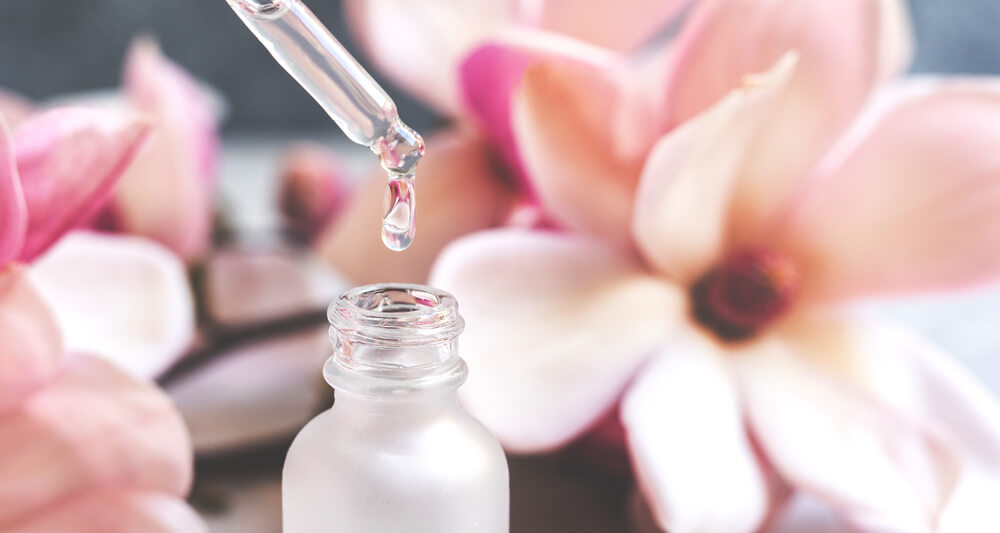 Having only recently launched, Pearl de Flore is a luxury skincare brand that focuses on creating gentle yet effective products. This can seem a bit counterintuitive at first – after all, surely if a product is going to be effective, then it needs to be strong instead of gentle? 
Not necessarily…
It all comes down to ingredient innovation. Pearl de Flore makes use of ingredients that come from nature whenever possible. Floral extracts are simple in their molecular makeup. This makes them gentle to the skin. Yet they're also among the most powerful ingredients in the industry. 
Each of the four collections from the brand has undergone extensive testing. This not only confirms their safety but also their efficacy. 
A Closer Look at the Flore de Peonia Collection 
While each of the Pearl de Flore collections is enticing for its reasons, the Flore de Peonia collection was the one that appealed to me the most. In addition to containing an expertly-curated blend of botanical extracts, the products in this collection also contain a high concentration of DMAE, an ingredient that I've always been eager to try. 
What is DMAE? 
DMAE, which is short for dimethylaminoethanol, is a molecule that's naturally produced by the body. It's been taken for years as an oral supplement to help with brain function and mental alertness. 
However, recent studies have been focusing on the topical use of DMAE, with results looking extremely promising. One study found that after DMAE was used daily for 16 weeks, the effects were: 
A reduction in fine lines and wrinkles on the forehead and around the eyes 

Tighter skin 

Dark circles under the eyes faded away 
Even better, after participants stopped using DMAE for two weeks, the improvements didn't regress. 
DMAE has proven itself to be an ingredient that the skin readily tolerates, without the dryness, redness, and irritation that's commonly associated with such powerful ingredients. 
Peony Flower Extract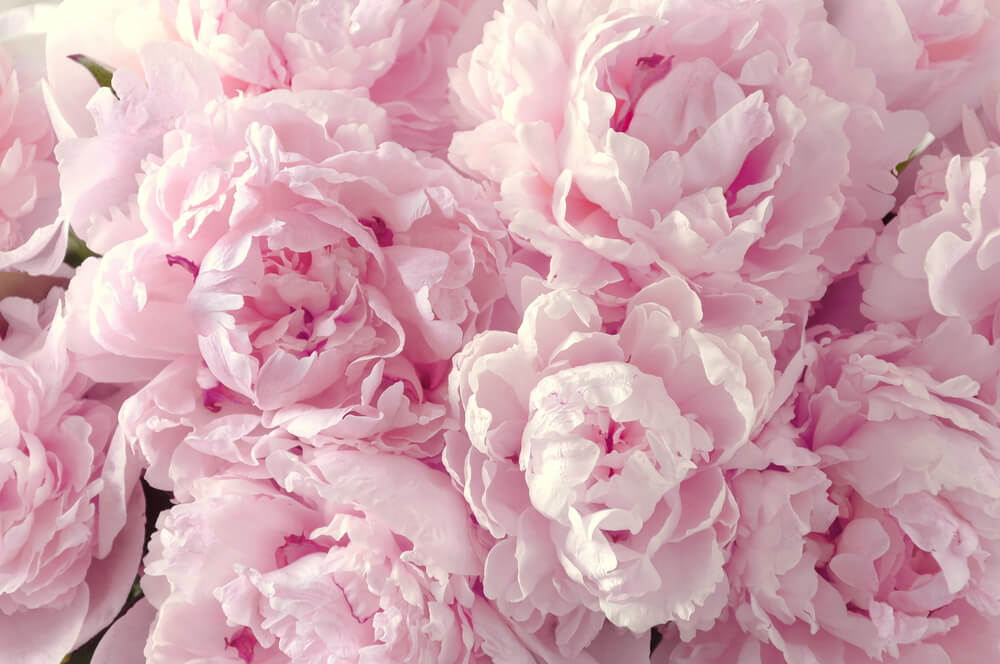 As you can tell from the name of the collection, another key ingredient is Peony Flower Extract. This isn't a botanical that you commonly see in skincare products, so I did a little sleuthing to find out more. 
It turns out that the extract is taken from the root of the flower. It's an exceptionally powerful antioxidant that is capable of reducing the excess pigment in the skin, therefore having a brightening effect. 
Each of the five products in the Flore de Peonia Collection contains both DMAE and peony flower extract, along with a long list of other botanicals. While individual products can be used on their own and integrated into your existing skincare routine, the brand recommends trying a few of them together for maximum benefits. That being said, the Flore de Peonia collection on its own isn't enough to create a full skincare routine, as it's lacking a cleanser, a toner, and sunscreen. 
While Pearl de Flore does sell these products as part of their Flore de Rose Collection, I decided to use my go-to cleanser and toner alongside the Flore de Peonia collection. 
How to Use the Flore de Peonia Collection 
Cleansing should always be the first step of every skincare routine, so this is what I started with. I use a mild and non-foaming cleanser, as my skin often reacts to harsher formulas. I then followed this up with a purifying toner. Just like most of the other products that I use, as well as the Pearl de Flore products I was preparing to try, my toner is also based on natural ingredients. 
The Flore de Peonia Deep Tissue Treatment Masks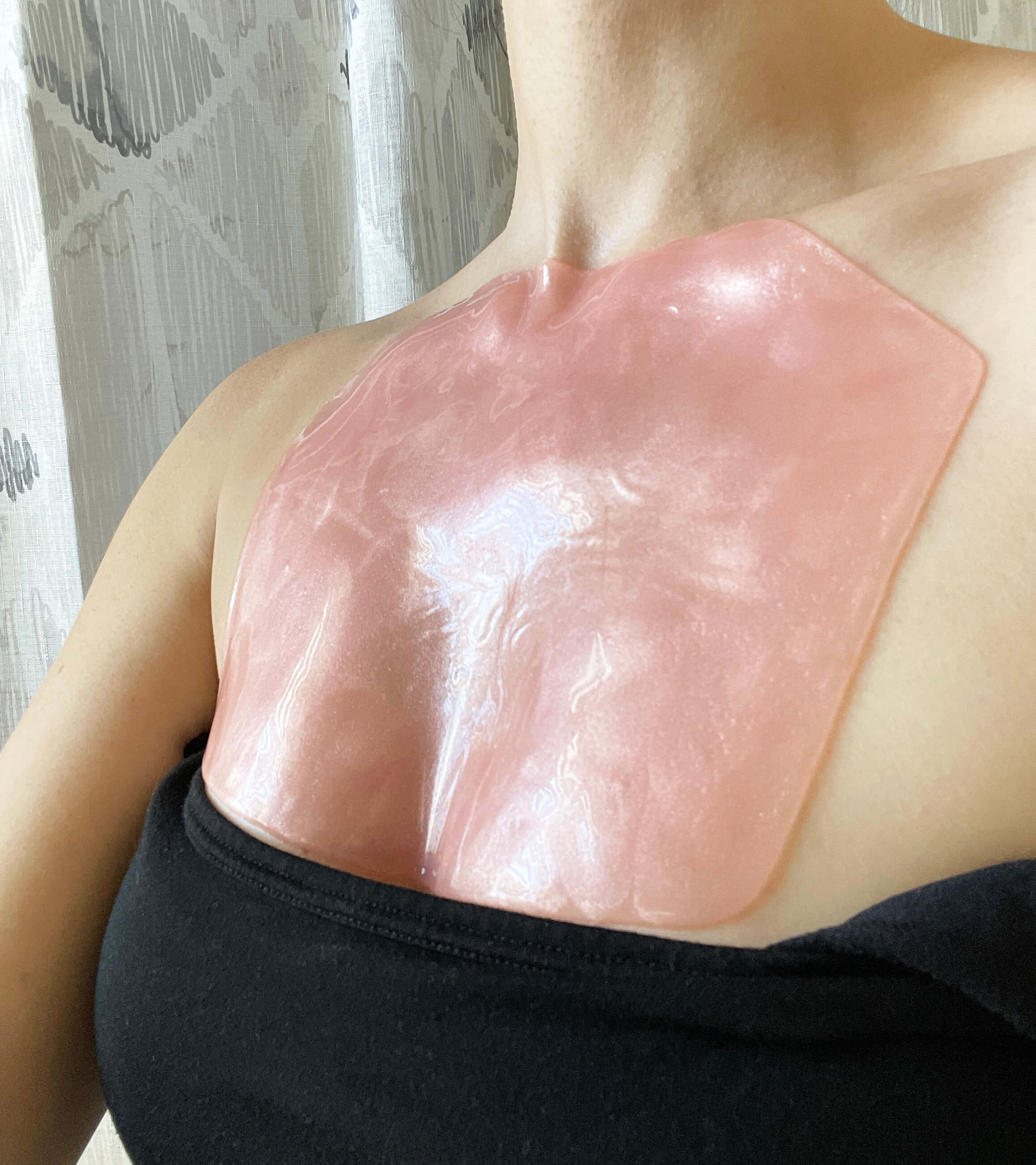 There are three masking products in the Flore de Peonia Collection. While multi-maskers might choose to combine them, I decided to use the two Peonia Deep Tissue Treatment Masks together, and then save the Peonia Bioactive DMAE Tightening Mask for the following week. 
There are two deep tissue sheet masks in the Flore de Peonia collection. One is designed for the face and the other for the neck and chest. 
I started with the face and eye masks, removing them from the packaging. Positioning them onto my face was surprisingly easy. I could immediately feel a cooling sensation as I smoothed them down onto my skin. 
I then opened up the neck and chest mask, wishing that I had applied this one first. However, the face and eye masks didn't slide off, even as I was looking down to adjust the neck and chest mask. That being said, I would recommend applying the neck and chest mask first, followed by the face mask. 
After 15 minutes, I removed all of the masks. My skin looked pretty wet, as there was quite a bit of serum left behind. I followed the instructions and massaged this into my skin, and it truly surprised me how quickly my skin drank it up. 
The Verdict on the Deep Tissue Treatment Masks: 
Both masks were impressive. They provided a near-instant glow. I have to admit that my chest area isn't one that I usually focus on, but I will do after seeing just how much better the skin here looked post-mask. 
The Peonia Enriched Age Repair Nectar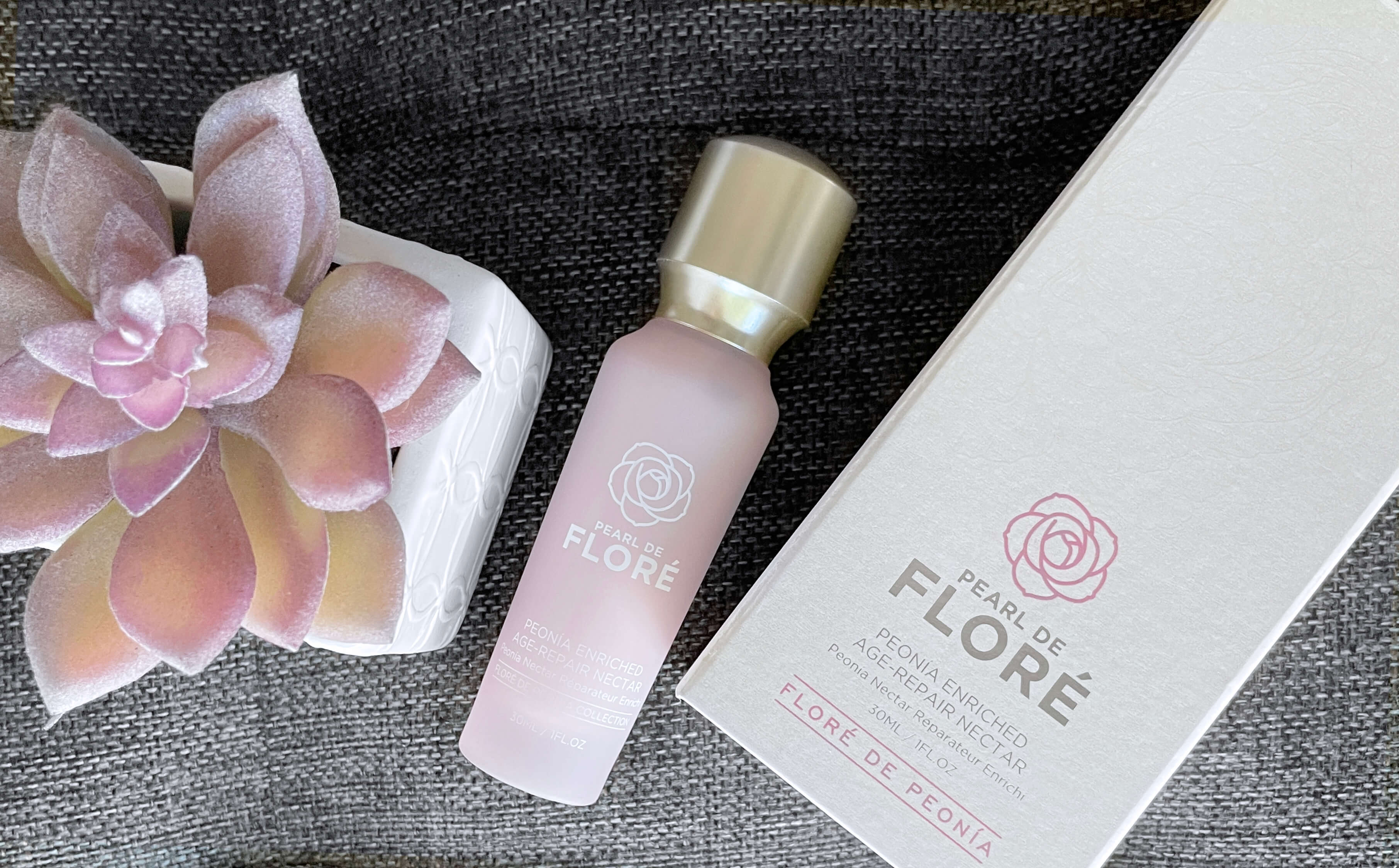 Being in my late 30's, fine lines have been creeping up, with some of them threatening to turn into deeper wrinkles. Just like the many other women out there who are trying to do all that they can to delay facial aging, I turned to the internet for help. I learned that antioxidant serums were one of the best ways to turn back the clock on my skin. 
The Peonia Enriched Age Repair Nectar perfectly fits into the category of being an antioxidant-rich serum. In addition to peony extract and vitamins A and C, it also contains rosemary and rose extracts, along with multiple humectants for a hydrating finish. 
The Verdict on the Peonia Enriched Age Repair Nectar:
I pumped a couple of drops out onto my fingertips and then applied the serum to my skin. It felt luxuriously silky and absorbed quickly. Once it did, my skin felt noticeably softer, unlike other serums I've tried that have either left it feeling overly dry and tight or uncomfortably greasy. This formula seems to provide the perfect balance! 
The Peonia Floral Firming Complex 
Since I was incorporating the Flore de Peonia collection into my evening skincare routine, the Peonia Floral Firming Complex was the last step. If I were using these products during the day, then I would top this moisturizer off with sunscreen. 
Let's first talk about this product's ingredient list – it reads like a work of art. The formula contains everything that you could want from an anti-aging moisturizer. It's got the humectants to hydrate plus the vitamins and botanical antioxidants to repair and protect. 
This cream also contains squalane. This is an ingredient that has been proven to improve the skin at a cellular level. You'll also find this ingredient at the top of the ingredients list. This means that it has been used in a large enough concentration for it to produce dramatic results. 
The Verdict on the Peonia Floral Firming Complex: 
The moisturizer felt rich, but it wasn't greasy in any way. Just like the other products in this collection, it soaked into my skin quickly. It didn't leave an unpleasant residue behind. It also had a gorgeous scent to it, even though it doesn't contain any artificial fragrances. I'm assuming that this comes from all of the botanicals packed into this frosted pink jar! 
The Peonia Bioactive DMAE Tightening Mask 
I waited a week after using the deep tissue masks before giving the Peonia Bioactive DMAE Tightening Mask a try. This is mud and clay-based mask that uses bentonite and Deep Sea mud. However, it doesn't feel quite as thick and heavy as a standard clay mask. This is likely due to all of the other ingredients within that lighten the formula up, from the jojoba oil to the extracts of rose, peony, sage, ivy, and aloe. 
This mask is designed to be used weekly on clean skin. So, I cleansed my skin and then gave this mask a try. 
The Verdict on the Peonia Bioactive DMAE Tightening Mask: 
I'm not usually a fan of clay masks. I find that my skin often feels more dehydrated after using them, so I only left this one on for 10 minutes, instead of 15. After rinsing it off, my skin looked significantly brighter. I could easily see that my skin tone was more even. I have a couple of age spots appearing around my chin but these looked far less noticeable. Even better, the fine lines around my eyes seemed to have virtually disappeared too! 
Is the Flore de Peonia Collection Worth it? 
In one word; yes. It would be difficult to find these cutting-edge ingredient combinations in any other skincare line on the market. They are so unique. However, they've been well-researched, since everything works beautifully together. 
If natural, plant-based ingredients are what you look for in skincare products, then Pearl de Flore is a brand that you need to know about.