You remember when 2016 was nicknamed the Year of the Selfie?
(We might have imagined that nickname, but the word simply popped right up everywhere you looked that year. Hey, we're allowed a little creative freedom here.)
Well, it seems that 2020 could be nicknamed the Year of the Beauty Fridge, with how much the word has been already used.
Popularized through Instagram, beauty fridges have become the it thing for every person invested in makeup to have.
However, some of these fridges simply cost a pretty penny, so we're here to offer you a few fridges that are not too expensive, but get the job done perfectly well. There's no need to spend hundreds of dollars for something that could be bought at quite the reasonable price
What are Beauty Fridges?
As we've already said, beauty fridges seem to be taking the world by a storm. Everyone who's anyone has one!
Beauty fridges are just that – fridges meant to keep your cosmetic and skincare products. They are usually quite small and come in all sorts of colors. (But we've noticed a trend – most Instagram influencers seem to prefer pastel colors. For us, that trend is a bit overrated.)
The Benefits of a Beauty Fridge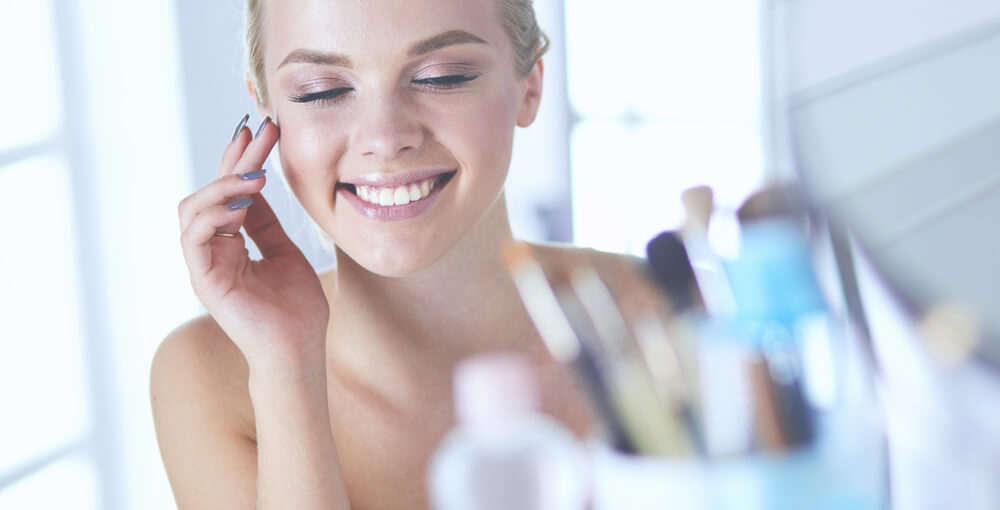 According to experts, there are numerous benefits to beauty fridges. Basically, if you keep some of your skincare products in the fridge, this should help keep them stable and even increase their efficacy.
As experts believe, this is particularly great with some expensive products, which aren't even used that often, since it can extend their shelf life.
There is also another benefit to beauty fridges – it's much more pleasant to apply something cool to your skin than something at room temperature. This is particularly beneficial for puffy eyes. In the morning, applying your eye cream right from the fridge should make all the difference.
In addition, if you have skin which is prone to breakouts or if you have any other skin conditions (eczema, psoriasis or some rashes), a cooled skincare product will simply feel divine. Also, the coolness can chill the inflammation and reduce it, thus improve the healing process of the skin.
What to Keep in a Beauty Fridge
Of course, some skincare products should be kept in a beauty fridge, while others can, but also it's not particularly necessary. But, if you have the option, why not?
So, what products you have should definitely be put in the fridge?
Nail Polish
The worst (and we simply mean the worst) thing that can happen to your nail polish is when it turns all tacky and gluey. The level of annoying of that is simply out of this world. Well, keeping it in a beauty fridge should maintain the integrity of the solvents found in your nail polish.
Eyeliner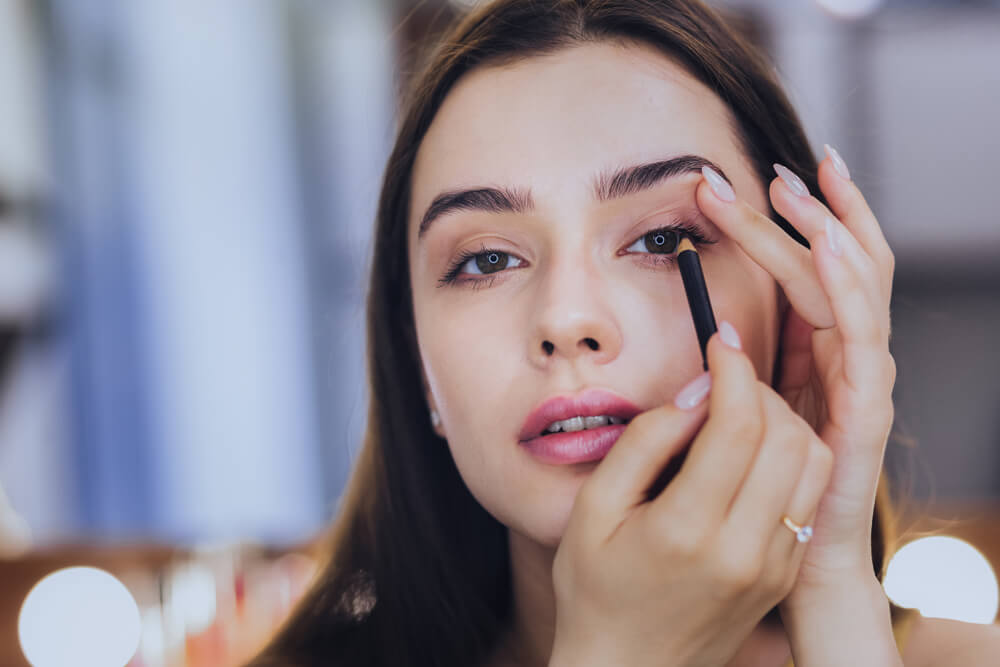 You've been there, we've been there, everyone's been there (especially if you live somewhere where the heat is insufferable) – instead of a thin steady line, you get a smudgy mess. Now, you don't have to hold your eyeliner there always – simply putting it in the fridge for ten minutes before using it should do the trick. The firmer point should provide you with more control in application.
Sheet Masks
Now, even though the product says this is not necessary, this is one of those things you don't have to, but you definitely should do simply because it is more pleasant that way. The closest thing to skincare heaven is applying a chilled sheet mask to your face. Di-vine!
Eye Creams
Again, just like with sheet masks, putting a cool eye cream on your face is the bomb, especially in the morning (you know, when we're all puffy and look like we've been stung by a bee…all over our faces). Applying a cool eye cream also helps you reduce eye bags faster. This is due to vasoconstriction, which contains the flow of blood to the area below your eyes, thus reducing puffiness.
Jade Roller
If you're one of the people who like sculpting their face (or you just like the feel of a face massage), we know you're definitely using jade rollers. Although it's a traditional Chinese device, recently it has seen an incredible surge in global use. It's cheap, easy to use, and, most importantly, it has awesome effects on your face! But you know what would be even more awesome? Keeping it in a beauty fridge, so that you get the additional cooling sensation. It really makes a difference, trust us on this one.
Balms
Well, it is easy to see why this would be on the list. If left on a humid shelf in the bathroom, balms can easily melt. If you want yours in its solid form, you should definitely hold it in a beauty fridge. In addition, keeping it in a fridge will help preserve the natural ingredients that can be found inside. Which brings us to the following point.
Preservative-Free Formulas
In this day and age, when we're trying to reduce the toxins we put into our bodies significantly, the offer of preservative-free skincare products has increased. However, since they have no preservatives in them, it is a bit more difficult to keep them fresh. Organic extracts will spoil much faster than any artificial ones, so it's vital to keep them in a safe environment. Using the fridge for such skincare products will definitely extend their life.
Face Mists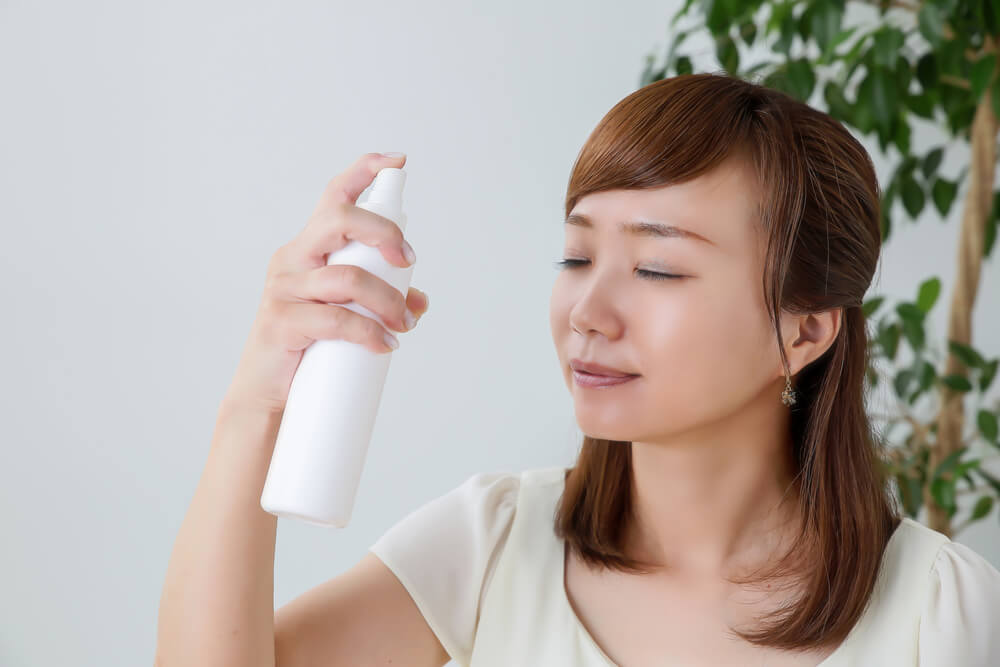 Face mist is simply wondrous on a hot day, when you feel like you're melting. But you know what can make it even more delightful? Putting it on your face right after it's come out of the fridge. Pure bliss. Of course, there is no specific need to keep your face mist in the fridge, but it is a nice perk if you already have one.
Lipsticks
When it comes to products for your face and lips, you should definitely be careful about how you store them. Heat can be very dangerous to lipstick, since it can make its natural oils go bad. And you definitely don't want to put that on your lips. Keeping your lipsticks in a beauty fridge will prevent its chemicals from decomposing and give you the perfect shade!
Sunscreen
Now, most of us actually do end up using all of their sunscreen during the summer. But, there are instances when we simply have too much of it left. So, what should we do? Simply toss it, when it can definitely be used next summer? Leave it somewhere to go bad, since improper storage can reduce the effect of its SPF over time? Of course not! Preserving them in the fridge will definitely make it possible for you to use them next summer.
Mascaras
In general, liquid makeup does not have too long of a shelf life. And mascara is no exception. If you keep it in warm temperatures for too long, this makes it a good breeding ground for bacteria. Keeping it in the beauty fridge will definitely prevent that. However, according to experts, it is good to throw your mascara every three months anyway.
Toners
Like many other beauty products, toner is usually quite a bit more effective when applied cold, since the cold liquid reduces puffiness. Another benefit to a chilled toner is that it reduces redness. And, not to forget another perk – the fridge will extend its shelf life significantly.
Aloe Gel
Sometimes, the sun is pretty tough on pale people, and it hurts (so, so bad). And what can you use to counteract the sneak attack? Well, aloe, of course! Again, cold aloe could be the best thing for you at that point (trust us on this one), since it helps reduce the burning sensation and itching, and speeds up healing.
The Best Beauty Fridges for Every Budget
Now, when it comes to the price of beauty fridges, they are really all over the place.
There are some as cheap as 30 dollars, and there are those that cost almost ten times that!
But here's the thing – they work under the same principle, so, if you simply need a fridge that does the trick (and also looks nice), there are much cheaper options.
So, here's our pick for the best beauty fridges for every budget.
1) Cooluli Mini Beauty Fridge
If you're simply looking to store a few beauty products in a lovely (and we mean – truly lovely) fridge, then Cooluli's 4-liter fridge is just the thing for you.
It's small, easy to use and it even has a warming option (just make sure you don't turn the wrong switch on).
At the cost of just 50 dollars, you get a modern lightweight fridge that can hold all the essentials – mascaras, creams, and many other things.
The best thing about it – it is so light that you can put it pretty much anywhere. Also, you can use it outdoors if need be.   
2) Chefman Mini Fridge
Okay, we get it – you're cute.
But so, so very cute, it's almost irresistible.
If you're a sucker for fridgelets (yeah, we made up that one), like us, and a sucker for good prices, again, like us, you will simply adore this little fella.
Again, this is another portable version, which can fit near your vanity with ease.
Another bonus to this choice is that it costs about 40 dollars and it has a slide-out shelf, which means you can store products of various sizes there.
But the best thing about it is – it's eco-friendly! It is completely Freon-free (the ozone layer will thank you for that one) and it has advanced safety technology which ensures durability.
What's there not to like?
3) AstroAI Mini Fridge
Another fridge with the capacity of four liters, and perfect for your needs when it comes to makeup and skincare products.
This one also has a removable shelf, which can separate small items, such as cosmetic, food, or even medications.
In addition, this is another eco-friendly option, since the semiconductor refrigeration chip is Freon-free and environmentally friendly. It is also pretty quiet, so it should not disturb your (inner) peace.
This product has another benefit, though – it has a 3-year warranty provided by AstroAI.
4) Gourmia Thermoelectric Mini Fridge
Another compact option, which can be put anywhere (but we have a feeling you'll simply put it on your vanity, won't you?) and can be moved easily, since it has a carry handle on the top!
Some of its other great features include a removable shelf and a self-locking latch, so there is no chance of it accidentally being left open.
This beauty fridge uses semiconductors free of CFC and refrigerants, which means that it is pretty good for the environment.
Again, this one's pretty cheap – at 40 dollars, this is one of those incredible deals for what you get.
5) Uber Appliance Uber Chill Mini Fridge
This one has a retro exterior, perfect for all of us who simply adore that look.
It is quite small, so again, it can fit everywhere you want. It does produce a humming sound, but nothing too loud (let's face it, no one wants a racket in our bedrooms or when we're trying to apply that perfect eyeliner).
As the previous one, this beauty fridge also has a removable shelf and a self-locking door handle.
So not only does it look good, but it functions perfectly, too.
6) Cooluli 10 Liter Mini Fridge
Now, as you know, the bigger, the pricier – this 10-liter baby costs 80 dollars!
But, you know, sometimes, there is simply too much makeup to fit in a little 4-liter one. And with its two removable shelves, you have compartments to put in a lot of your makeup and more!
Again, even though it's larger than the ones we mentioned before, it is still quite easy to carry and small enough to be placed anywhere without causing any disturbance to your routine.
And did we mention it's incredibly stylish?
Another great feature of this fridge is that it has a unique cooling system that prevents frost.
And, when it's reached maximum efficiency, it goes into ECOmode, which, let's not forget, saves you money.
Since we're also all about the environment, this one also doesn't use refrigerants or Freon.
So, if you're looking for a larger version, but one that fits into your budget, look no more – this one's perfect for you!