Black eyeliner is a go-to makeup product for so many, and for good reason too! This is one of the most versatile makeup products out there, as you really can create so many incredible looks with it.
Looking for some flirty ideas when it comes to wearing your black eyeliner?
Here are ten to choose from:
The Classic Cat Eye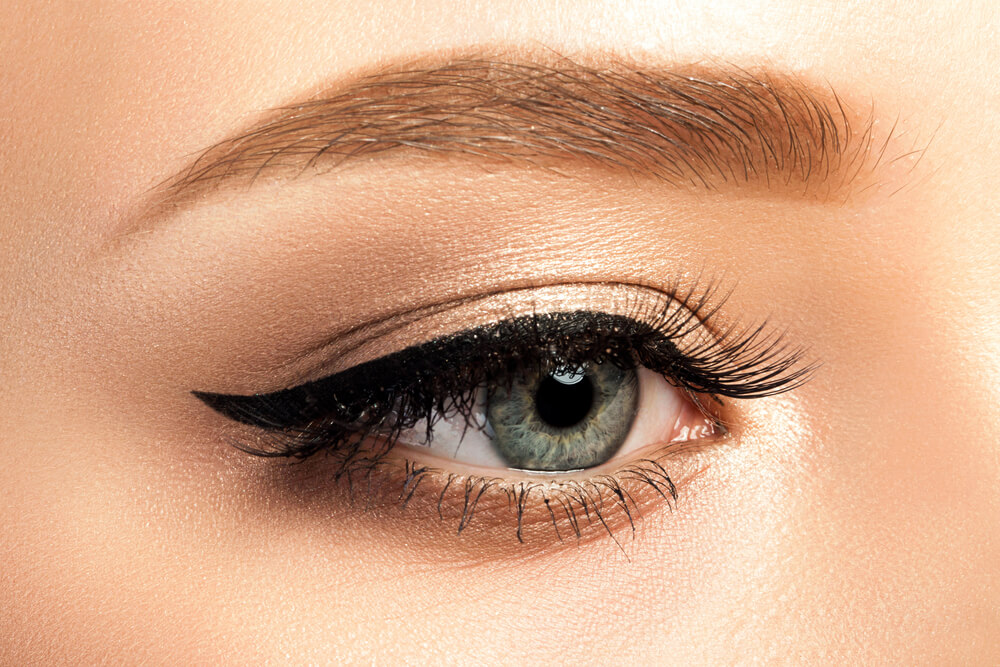 Let's begin with the most classic black eyeliner look of them all – the cat eye.
Although this is a classic, it is also a look that you can easily get creative with. After all, you have complete control over how subtle or dramatic the cat eye you create is.
Never been able to create the perfect cat eye?
This is a problem that quite a few people share, thinking that they need to have a much steadier hand in order to pull off this look.
Well, a steady hand does help, but there are a few tricks you can try if you don't want to draw your cat eye freehand:
Use a stencil – you can purchase a winged liner stencil, or you can make your own. Try placing a teaspoon over the outer edge of your eye and drawing along that curve. A business card works well too, especially if you want a straighter and more angular finish
Join the dots – rather than drawing your entire cat eye line at once, try using your liner to draw dots along the area you want your line to lie. You can then use your eyeliner to join the dots up and create the perfect line
A cat eye stamp – these silicone stamps are simply dipped into a pot of eyeliner and then stamped over the lids to create the perfect shape
Even if you do decide to draw your cat eye freehand but make a mistake, you can always use some makeup remover and a Q-tip to neaten this line up, rather than starting over.
Heavy and Bold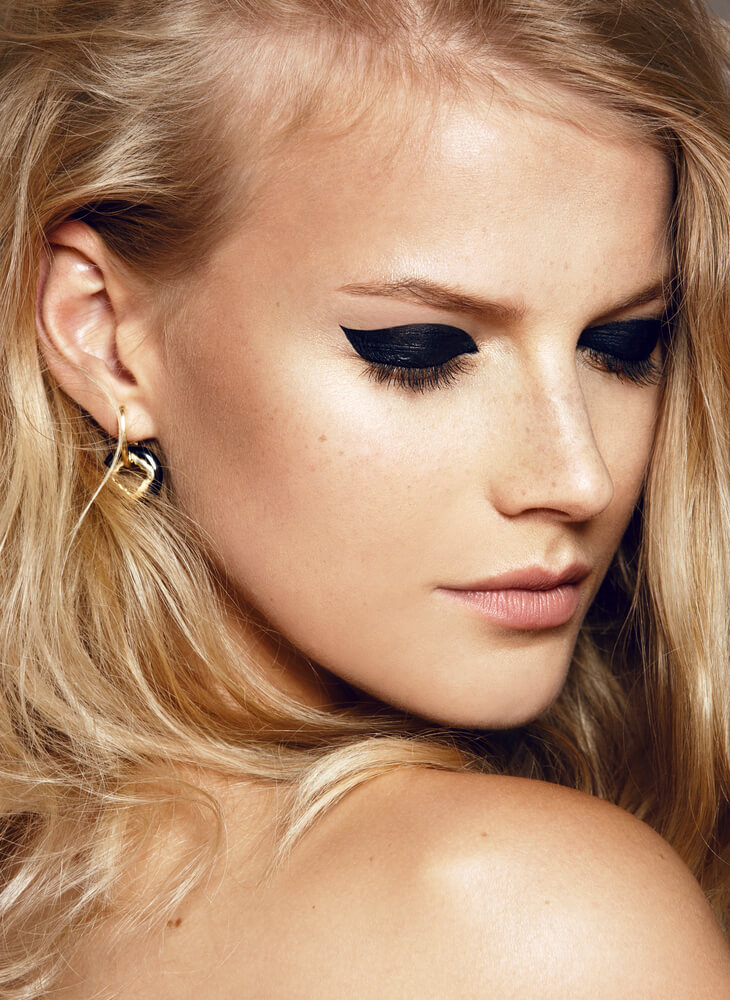 Love a bit of drama?
There is nothing wrong with going heavy and bold when it comes to your eye makeup, and black eyeliner is the perfect tool for achieving this.
Of course, a look such as this can easily appear over-the-top, so you will likely need to practice it quite a bit beforehand. The key is in creating a bold but defined shape that flows naturally around your eyes.
Wondering where to start when it comes to creating this look?
Begin with an exaggerated cat eye, taking the outer flick higher up than you normally would.
You would then move your eyeliner back to the inner corner of your eye and draw a new line that follows the shape of your crease. This line should then meet with the first that you created, at the outer corner of your eye.
This should leave you with an outline, which you can then use your eyeliner to fill in.
Wondering what type of eyeliner you should use to create this look?
Liquid or gel liner is probably best, as this will give you the most definition.
Don't forget to apply an eye primer to your lids before creating this look. This will help your eyeliner to last for so much longer!
A Lined Waterline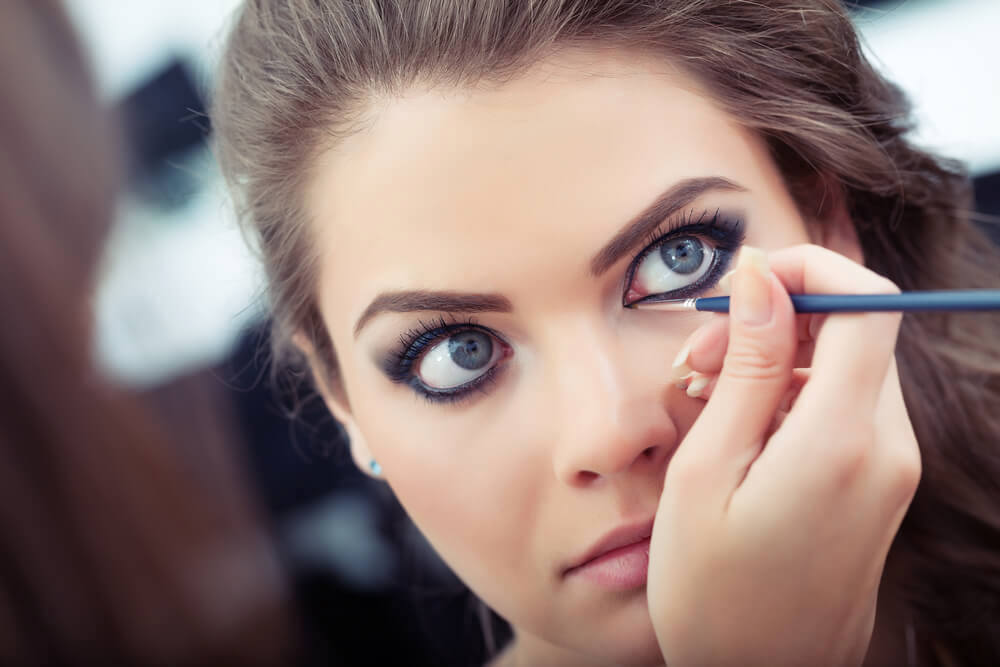 A lined waterline is so flirty and seductive – it really defines and emphasizes the eyes so well.
It is also such an easy way to make your eyes pop, and doesn't take long at all to do.
While you can simply swipe some eyeliner along your waterline and be ready to go, here are a few tips to help you make this look even better:
Always be gentle when dealing with your eyes. Use your ring finger to gently pull your skin down to expose your waterline, as this finger will exert the least amount of pressure

If you want your eyeliner to look as dark as possible, and to last for longer, always soak up excess moisture first from your waterline. You can do this with a cotton swab, gently dabbing this over your waterline. Of course, take care to not poke your eye! 

Another way to ensure that your eyeliner looks ultra-defined, and also lasts for longer, is by applying a light layer of concealer just beneath your eye before applying your eyeliner
Soft and Subtle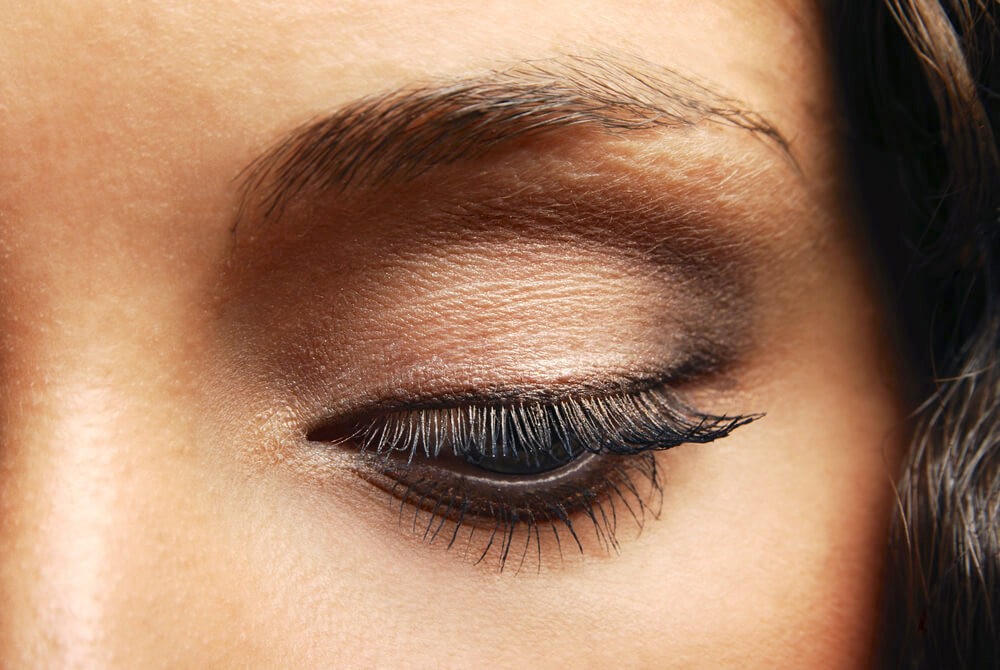 If you don't like your eyeliner looking too obvious…
There's nothing wrong with going soft and subtle!
Rather than using a liquid liner, you would probably be best off with a pencil, as this will give you a much lighter line.
Make sure that your pencil has been sharpened and then draw a line over your eyelid, keeping it as close to your lash line as possible.
Once you are done, you can then use a brush to gently smudge this line. This should make the line much softer and less defined.
S-Shaped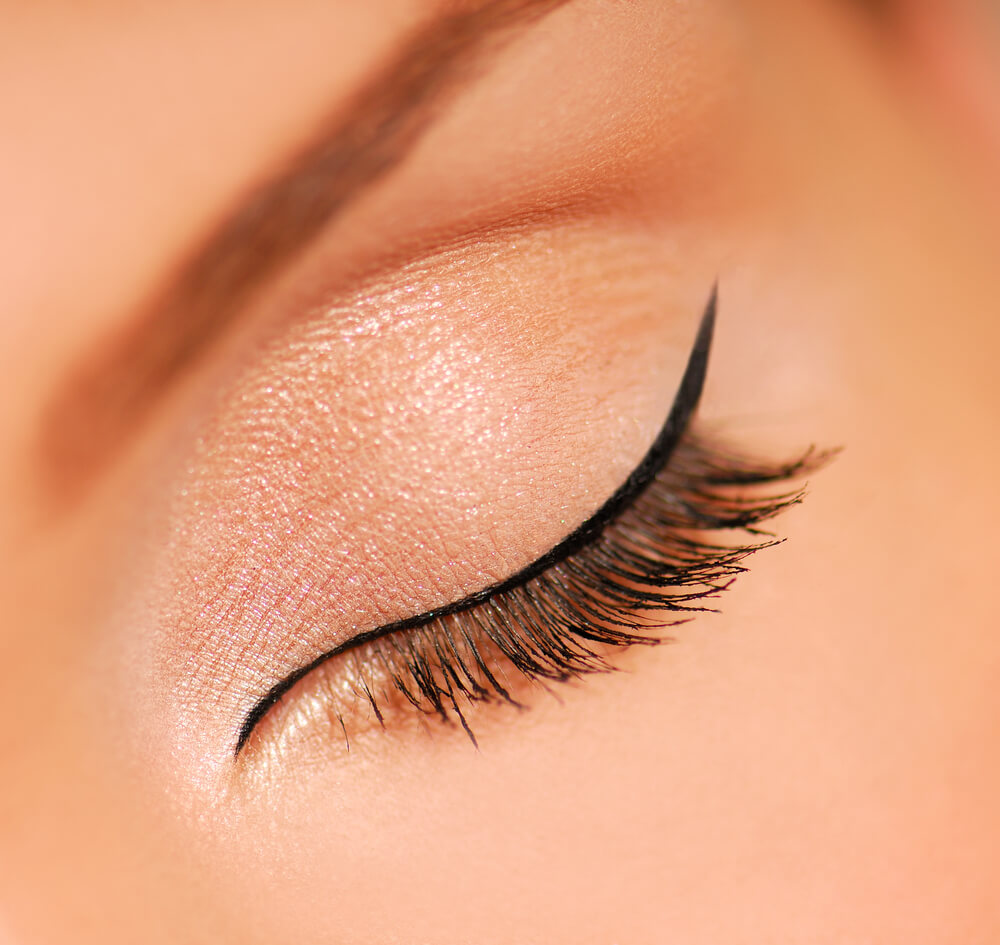 For those who prefer minimal makeup looks, this is one that you will love.
It is clean, simple, elegant and flirty, and works so well for both day and night.
You would be best off with a liquid liner for this look, and you ideally want to be able to draw the line in just a single, smooth motion.
Yes, this means that you do need quite a steady hand for this look, but you can always erase any mistakes with a Q-tip and some makeup remover!
Since this look is so minimal, you would be best off keeping the rest of your makeup pretty minimal too. This will ensure that your eyes still stand out, showcasing how elegant that line is! 
A Cut Crease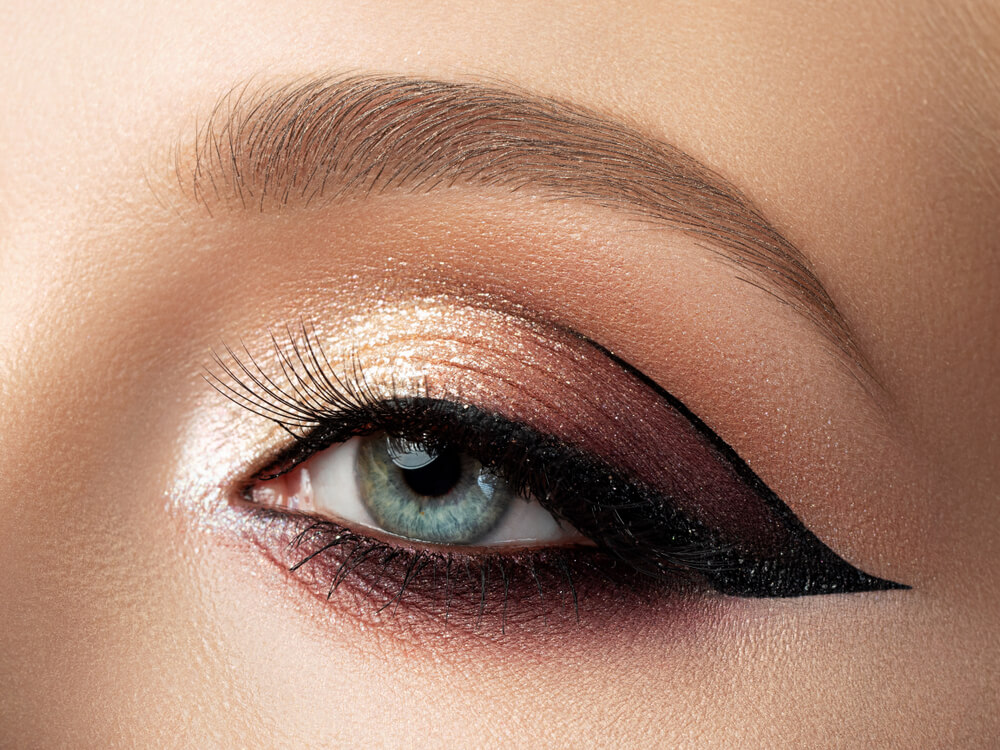 Cut creases have been so popular lately. They can truly transform the eyes, taking your makeup game to the next level.
What exactly is a cut crease?
It's a technique that makes use of makeup to define the crease of the eye. This makeup is applied in a way that gives it plenty of contrast, with barely any blending. Although eyeshadow is usually used to create a cut crease, a black eyeliner can do this just as well, with an even more dramatic finish.
Want to give this look a try?
Here are the steps to follow:
Begin by applying a primer to your eyelids. If your eye makeup smudges, it will really interfere with your cut crease

Apply a layer of eyeshadow to your lid, taking this up to your brow bone. The color you choose is completely up to you, but keep in mind that some contrast with the black is always ideal

With your eyeliner, draw a line from the middle of your crease to the outer corner of your eye. Try to make the line thicker at the outer corner, but thinner in the middle. You should be able to do this quite easily simply by adjusting the amount of pressure you use when drawing your line

Take your eyeliner to the inner corner of your eye and draw a line from here across your eyelid, winging it out at the end

If you want, you can go over your eyeliner with a dark eyeshadow and then blend it slightly, but keep this to a minimum as the contrast and definition is important
Tightlining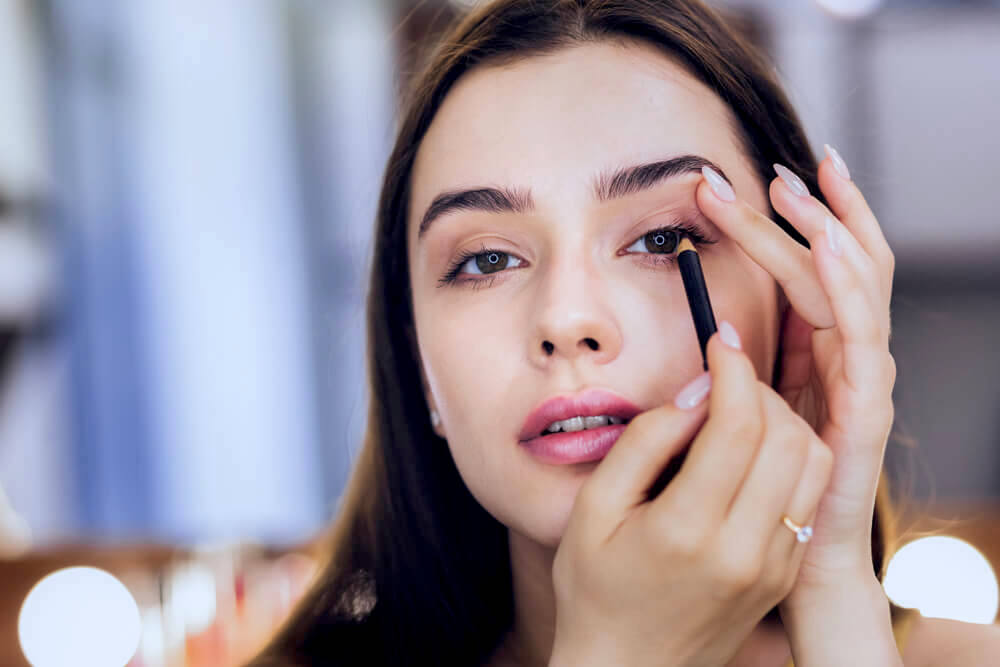 Ever heard of tightlining?
It is also known as invisible eyeliner, and refers to lining the upper waterline.
This has the effect of enlarging the eyes, making them appear much wider and fuller. It also helps to emphasize the lashes, since the eyeliner is placed right into the upper lash line.
You can either create this look on its own to subtly enhance your eyes, or you can use it with another look, such as a smoky eye, to intensify this even further.
What type of eyeliner should you use for tightlining?
You would be best off with a pencil, or with a gel liner and an angled brush.
Rather than using your fingers to expose your waterline, use a Q-tip instead. Gently pull your upper lid up, raising your chin at the same time. If you look back slightly, this should help to give you a clearer view of your eyes.
Then, gently apply your eyeliner to your upper waterline, concentrating on the areas underneath your eyelashes. 
One thing that you should know about tightlining…
It has the potential to cause irritation to the eyes, especially if you are not used to wearing makeup along your upper waterline.
If you know that your eyes and skin are particularly sensitive, go slow when applying your eyeliner. Stop after every five seconds, as this will give your eyes the chance to recover. Make sure that you are extra gentle too – being too rough will only cause your eyes to water, which will likely mean that you will need to start all over again!
Topped with Glitter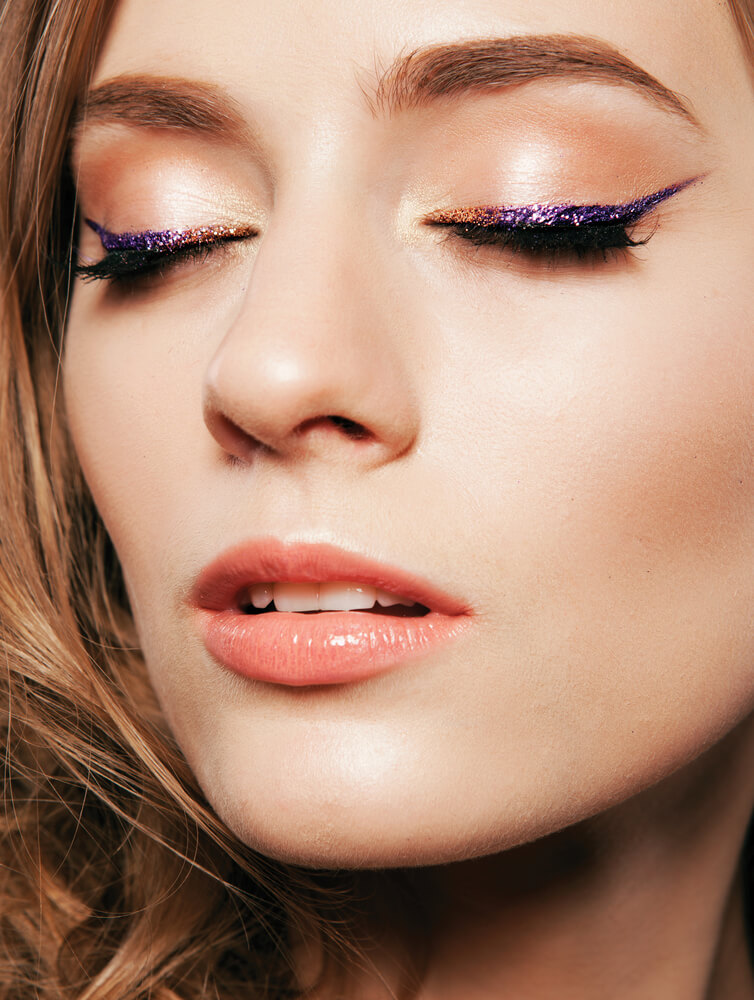 Want to give your eyes an extra sparkle?
Of course, it is easy to go over-the-top when it comes to using glitter on the eyes, but this can be avoided with a black eyeliner base.
If you use a liquid liner and you can move fast, you may be able to quickly draw your line and then top this with loose glitter. You will need to make sure that the eyeliner is still wet when you apply the glitter, in order for it to adhere properly.
Alternatively, wait for your eyeliner to dry before applying an eyelash glue over the top of this. You can then sprinkle your glitter onto the glue to ensure that it sticks.
If you don't like either of those methods…
Glitter eyeliners are also available. Simply draw on your base with a black eyeliner first, and then go over this with a glitter eyeliner. Try to ensure that the edges of the black are still showing, as this will help to give your glitter the definition that it needs to look flirty and sultry.
Graphic and Dramatic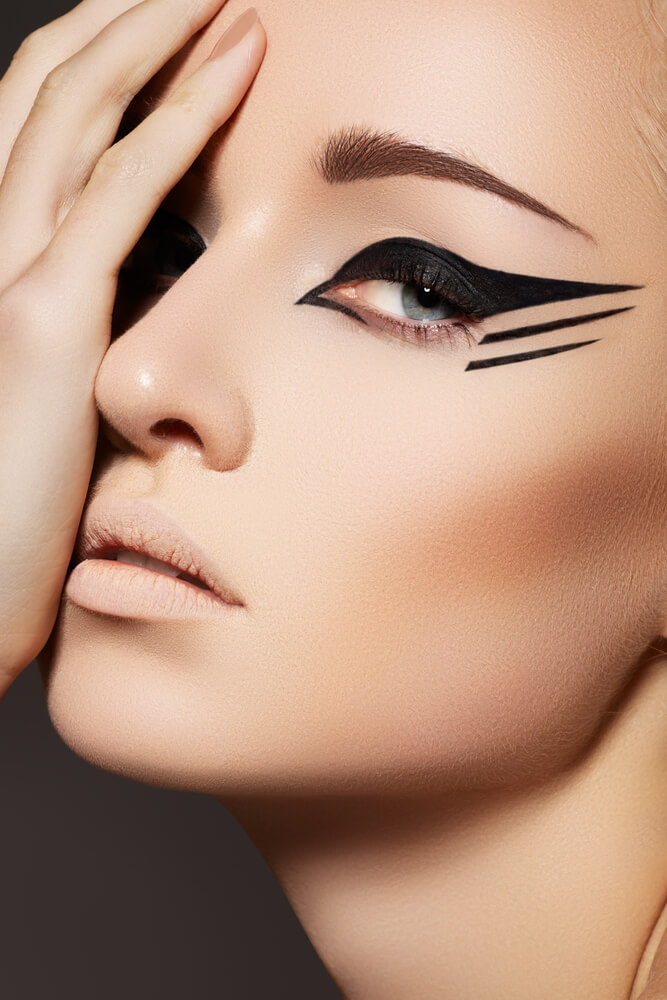 If you like to make a statement with your makeup, then do not be afraid to go graphic with your eyeliner.
This is a look that you can really exert so much creativity on, which you will likely have so much fun with if you are artistically-inclined.
It goes without saying that you will need to practice this look quite a bit first, probably on paper before moving on to your face. After all, you want to make sure that you design it just right, so that it complements your eyes while still looking edgy.
You will also likely need the help of stencils to create this look. You do not need to go for specialized makeup stencils – simply using some tape to create the shapes you need to draw around can work just as well.
Don't forget…
If you have spent absolutely ages on a complex black eyeliner look, make sure that you top this off with some makeup setting spray. This will help to lock all of your hard work in place, ensuring that it does not smudge or smear for the entire day.
With a Pop of Color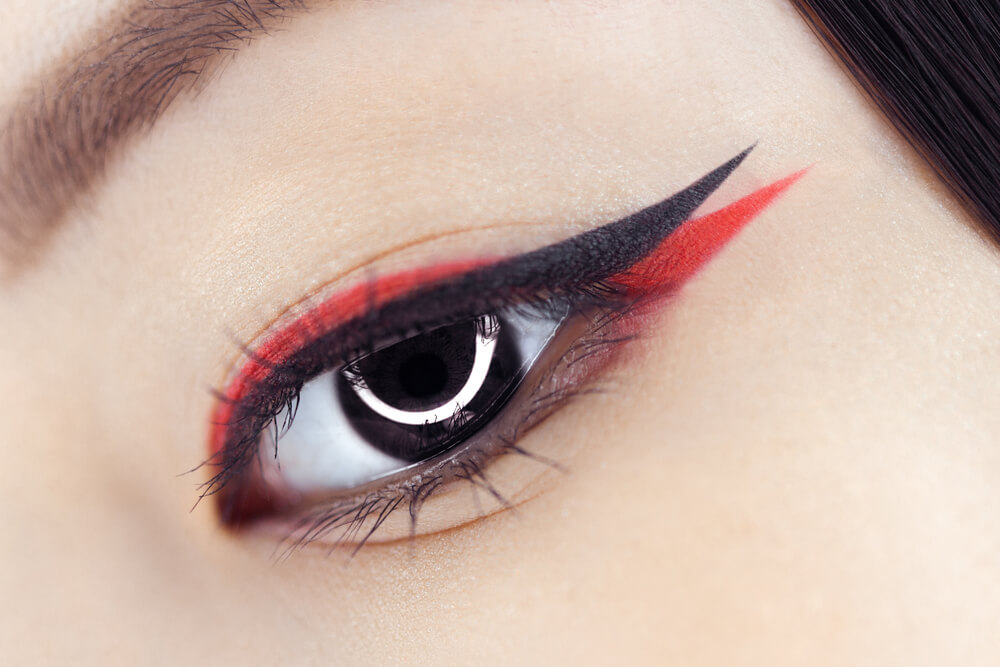 Black is a classic eyeliner color, but, if you want to make more of a statement, try adding in a pop of another color too.
Eyeliners are now available in just about every shade imaginable. You also have the option of getting creative with an eyeshadow too, ensuring that this contrasts with your eyeliner.
Again, you can get artistic when it comes to creating specific shapes…
The example in the image above features two overlapping winged eyeliner styles, but you could try this look with everything from a dramatic cat eye to a cut crease – pretty much any of the looks listed above!
Eyeliner is such a great way to showcase your personality, as there are so many fun and flirty ways in which you can wear it. Whether you want something bold and attention-grabbing, or subtle and romantic, these ten looks will definitely have you covered.