Everyone uses makeup products not only to enhance beauty but also to boost self-esteem.
For many people, makeup is not just a product; it's a way of life. With the best products and knowledge about their correct application, you can look how you want wherever you want. Whether you're in a pinch for a sudden work presentation or you simply need a quick touch-up for a night out with the girls, it's good to have an emergency makeup kit on hand to save you.
Do you have one? If you don't, check out our list of the 11 products you need in your emergency makeup kit. 
Foundation Stick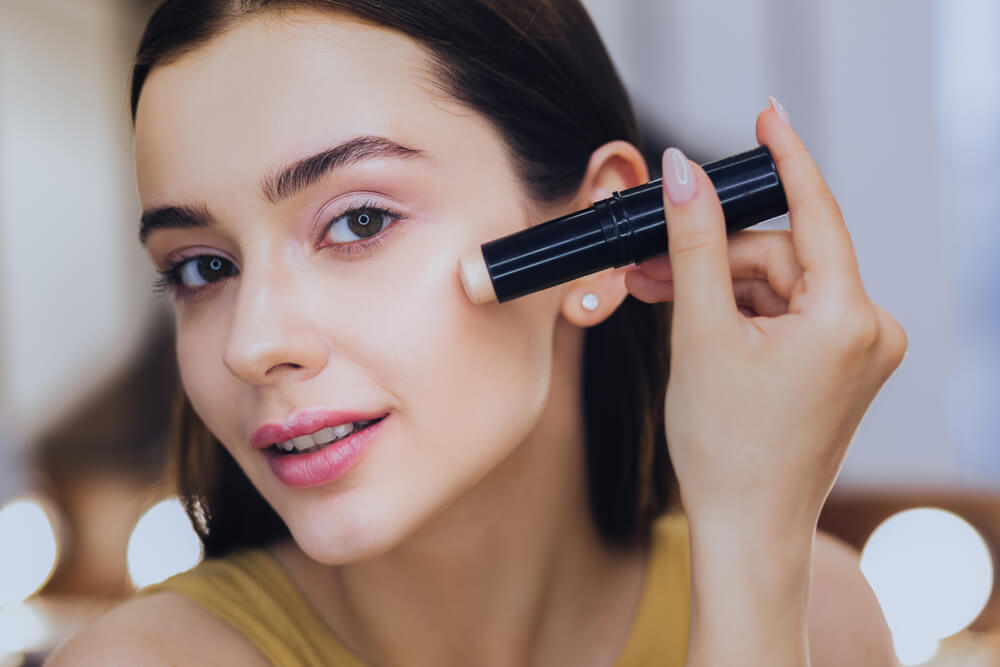 As the name suggests, foundation sticks are the core of any makeup regime. A good foundation provides the best surface for other makeup products to hold on to your face.
Aside from this, many foundation sticks also offer full coverage for your skin. If properly applied, this product can avoid clogging your pores with dirt. And whatever dirt may stick to your skin will be wiped out once you remove your foundation, too. Many brands even have anti-UV radiation and moisturizing benefits.
Why Choose Foundation Sticks?
Make sure you get something for long-lasting applications. There are the different foundation types in the market.
Liquid foundation
Powder foundation
Foundation stick
BB cream
CC cream
So out of all your options, why use a foundation stick?
Well, because it's portable and convenient!
When using a liquid foundation, you still have to squeeze it and dab it on your face with an applicator. The same is true for BB creams and CC creams. Although the process is slightly the same for foundation sticks, sticks sometimes come with an attached applicator. Just make sure you spread it out evenly. Full coverage products can be thick, which can cause caking if not blended well.
Because foundation sticks are a bit thicker than others, you can also use them as concealers. If you're having a bad case of eye bags, acne, or blemishes, simply use your emergency foundation stick, et voila! Blemishes
Lip Tint
Lip tints are the latest and hottest makeup products you need. With Korean idols promoting different shades and brands here and there, lip tints have only increased in popularity.
Surprising Benefits of Lip Tints
These products are available in different shades. You can experiment with these shades on various occasions.
Plum shades for formal events
Pink tints for a casual stroll outside
Red hues for daring nights out with friends
Orange gels for a day at the beach
In addition to having a wide selection of colors, what really makes lip tints more versatile than other products is because they're multifunctional.
Are your lips losing their allure? Spread on some lip tint to restore some color.
Feeling cold and looking pale? Get some color on your cheeks by applying some lip tint on your cheeks and blending it with your fingers! 
Another benefit of using lip tints is its lightweight feel on your lips. Think of lip tints as the perfect balance between a lip gloss and a lipstick—it's glossier than a lipstick but less transparent than glosses. This makes your natural lip color stand out, complemented by the lip tint.
Natural Ingredients for Natural Benefits
Here are just some of the natural ingredients found in many brands of lip tint:
Cocoa seed butter
Shea butter
Jojoba oil
Beeswax
Pomegranate oil
These natural oils and waxes keep your lips moisturized and soft. They maintain moisture, keeping your lips from turning dry and dull, even on hot, arid days. Every time you apply your lip tint, it creates an additional protective barrier between your lips and the air.
Essentially, lip tints are the intersection point of lip balms, lipsticks, and lip glosses. Talk about versatility, right?
If you still don't have a lip tint in your emergency makeup kit, it's time to get one! A light pink shade is the perfect starter for casual use.
Compact Powders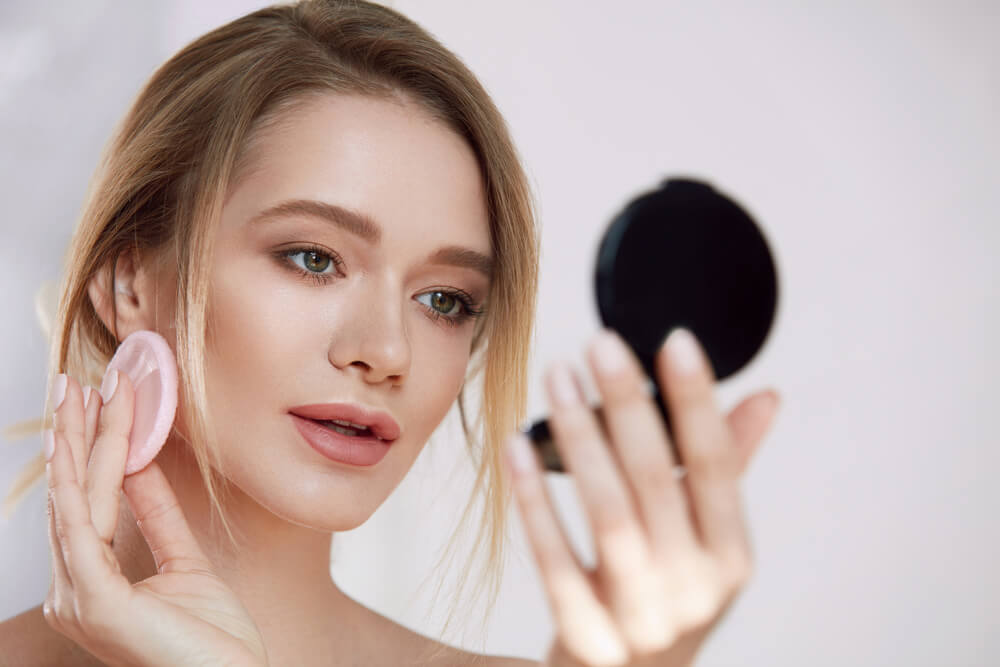 One of the oldest and most functional makeup products is the compact powder. These come in different shades, perfect for your skin, and they're light and easy to put on.
What makes them the best for emergency touch-ups is they can help you even out your skin tone. If you've applied your makeup in some shabby washroom with uneven lighting, your compact powder can be your saving grace.
But there's more to compact powders.
Are you applying too much liquid foundation? Is your makeup turning cakey?
Just dab some compact powder on your face to set your makeup and absorb some excess facial oil. Remember: powders are suitable absorbents. Dabbing some compact powder on your face will also help your makeup stay on longer.
Loose vs. Pressed
There are two types of compact powders: loose and pressed. Compact pressed powders are easier to use and carry around, while loose powders are great for oily skin.
Compact powders often come with mirrors, too! This is ideal if you don't have one in your makeup kit, especially for quick touch-ups while on a date. So, before buying a compact powder for your emergency makeup kit, make sure you get it with a mirror!
Oil Blotting Papers
Another quick fix for saving your makeup after hours of work is a simple oil blotting paper. If you have oily skin, you should definitely consider adding it to your emergency makeup kit!
Oil blotting papers won't wipe away your makeup, making it a better alternative to tissues and wipes. Just make sure you're dabbing it lightly on your face to avoid ruining your hard work.
Blotting paper is also suitable for when you apply liquid foundation or sunscreen on your face. You can use an oil blotting paper to remove extra oil or liquid from your face.
Additional Uses for Oil Blotting Paper
Want to know about another hack for blotting papers?
Use it on your lips after applying your lipstick! Oil blotting papers will keep your lips protected, so your lipstick will stay on for longer. It will also remove excess lipstick to avoid a cakey and heavy feeling.
You can even use it to remove excess oils from your hair. Just blot them on the roots of your hair to remove any unwanted moisture.
Mist
Cold weather can mean dry skin for many of us. Don't worry—a facial mist in your emergency makeup kit can come to your rescue.
A facial mist is simply a spray made from moisturizing ingredients to keep your skin supple and glowing. Here are the common additives to mist sprays that help hydrate your skin:
Aloe vera
Rosewater
Coconut water
Green tea
These are just some of the plant extracts used to help add moisture to your skin. Vitamins C and E are also added to face mists for additional health benefits.
Hybrid Facial Mists
In addition to refreshing you in the middle of the day, mists can also add extra protection to your skin. Some facial mists are also sunscreens!
Mists can also give you an additional sparkly or glowy look. Some can even give you an instant tan.
But wait, there's more!
Some mists also have the properties of setting sprays. So, when choosing a mist spray, check the label. Make sure you're getting the best of both worlds with just one product.
Spray your face with some setting solution or mist before applying makeup. This way, your foundation will trap some of the moisture to your skin even with sun exposure.
And here's a tip to using facial mists! Spray just the right amount. Applying too much may cause skin dehydration.
Eye Shadow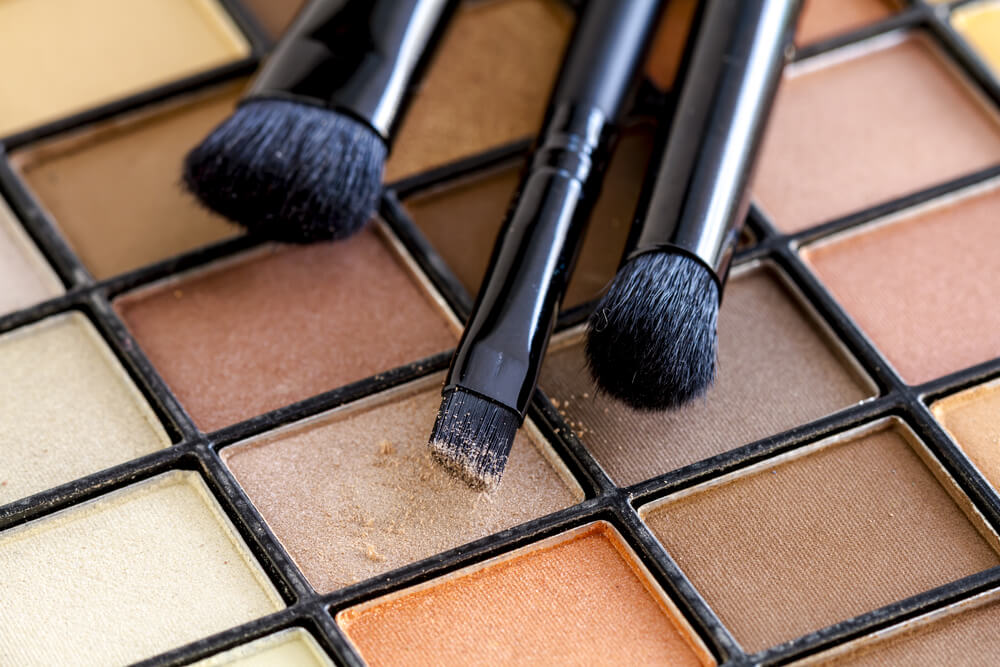 You've got everything you need for your face, lips, and cheeks—now you need something for your eyes. An eye shadow will give your look with an extra punch of personality. 
For practicality and convenience, you can pack nude shades to keep things neutral and professional. Nude eyeshadow will also be easier to pair with any kind of outfit.
If you've got a favorite or go-to color, you can also add it to your makeup kit. Just make sure this color goes well with your usual outfit choices. You can also find a palette with versatile colors to match your preferences.
Before settling for an emergency eye shadow palette, you also have to check if it has its applicator.
Brow Pencil
The eyebrows are also one of the essential facial features you can improve with makeup. Use an eyebrow pencil to fill in the gaps among your brow hairs. You can also control the shape and color of your brows with the right brow pencil.
Pack the perfect shade of brown eyebrow pencil for flexibility. The best eyebrow pencils will also have a tiny comb to help you tame your eyebrow hairs.
Makeup Remover
You never know what the extent of a makeup emergency is until you're in the middle of one, hurriedly rummaging through your bag for your makeup kit. It can be as simple as needing to retouch during lunch or redoing your entire makeup look in the evening.
Make sure you have a makeup remover in your kit for overnight emergencies. You would not want to sleep with a full face of makeup. When you remove makeup at night, you also remove the pollutants that accumulated on your face. Cleansing your face at night and removing any trace of makeup will help protect your skin. 
Hair Pins and Ties
Applying makeup can be challenging if you've got strands of your hair falling in front of your face. Velcro clips or headbands would be best for holding out baby hairs, but these items can be bulky.
For your emergency makeup kit, you can bring hairpins and ties you can use to tame your hair while applying your makeup. These items are lightweight and versatile. Make sure they're kept safe in your makeup pouch because they can be easy to lose.
You can even use colorful hair ties and all the pins to do your hair! Here are some of the ways you can experiment with your hairstyle:
Twisted crown
Mini pompadour
Triangle tie
 
If you feel like these hairstyles are too time-consuming, you can simply use your hair ties for a messy bun during a hot day or a simple ponytail on windy days. Whatever the occasion, you can find something to do with your hair with these accessories.
Dental Floss
Getting your smile ready doesn't just involve using the best shades of lip tints. Before reapplying your lip makeup, make sure your teeth are spotless and clean. This simple habit will help you be more confident as you talk and smile to other people.
Flossing after meals and snacks also promotes good hygiene and overall health. It helps keep your gums healthy, therefore avoiding oral health problems. Flossing also helps reduce your risk of tooth decay.
Hand Sanitizer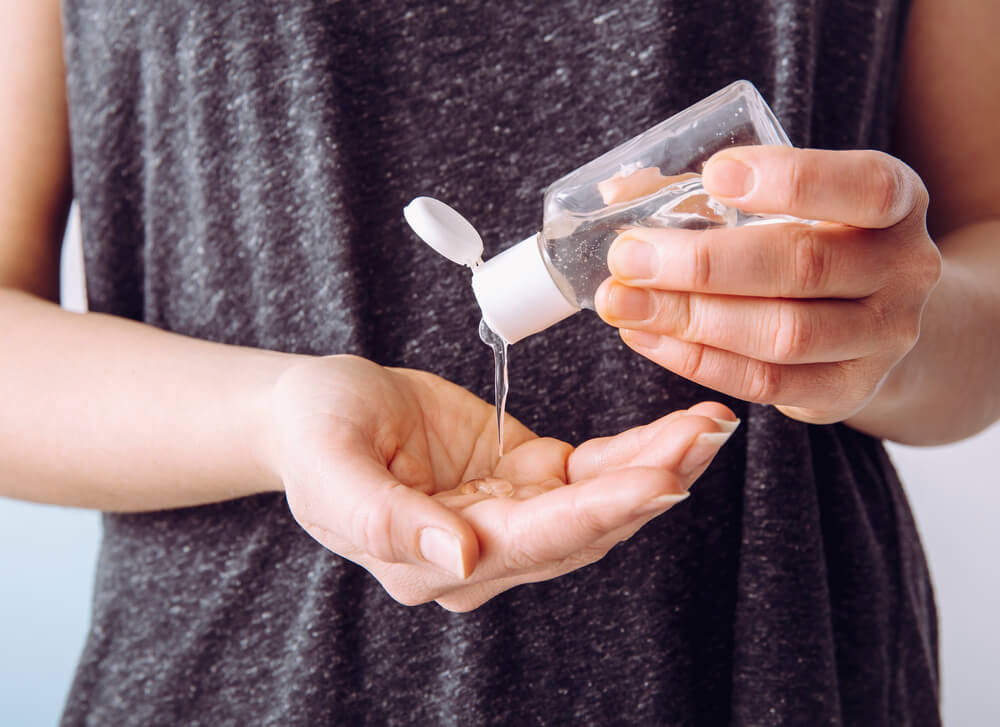 But before you apply any of these makeup products on your face, you have to make sure your hands are clean. Remember, your face can be sensitive, and touching it with dirty hands can worsen acne.
Use sanitizer or wipes to remove dirt on your hands before touching your face. Besides, disinfectants are now one of the many life essentials because of the ongoing pandemic. You can opt for rubbing alcohol, but these products often leave your skin too dry. Some hand sanitizers also have additives for a pleasant odor and moisture.
Sure, nothing beats soap and water, but having a hand sanitizer is perfect for you if you're always on the go. Just remember to use your sanitizer before eating or after holding on to dirty surfaces.
What's in Your Emergency Makeup Kit?
You can have a collection of all the best makeup items and brands, but at the very least you need 11 essential things to keep you going on your routine. Do you already have a foundation stick, lip tint, compact powder, blotting papers, facial mist, and eye makeup in your makeup kit?
You should also pack hygienic items such as floss, makeup remover, and sanitizer to care for your skin. Before you leave your house for the day, make sure you've got all these makeup products in your emergency makeup kit to ensure you look your best at all times!