When searching for inspiration in our new season closets, we always look first, to Paris! It's no secret that many residents of the French capital have an incredibly chic and enviable sense of style. Therefore we're always intrigued by what they're wearing as we move closer to a change in weather. 
So, without further ado, scroll on and discover all of these best looks out of Paris this winter with some handy tips on how to create them yourself, no matter where you reside!
Monochromatic Outfits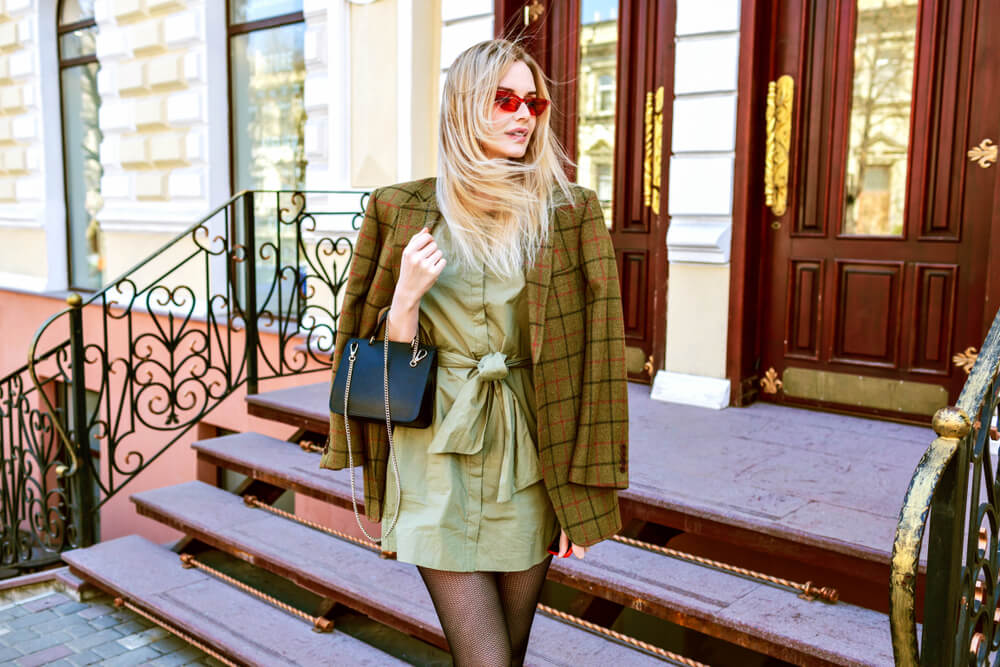 When it comes to putting an outfit together, sticking to a monochromatic color palette is a sure-fire way to look super-chic. Search for pieces in similar tones and don't be afraid to layer them up! As long as you choose pieces in vaguely close shades throughout the look, you pretty much can't go wrong.
If you wish to add different colored accessories such as a bag, shoes, or jewelry, we suggest choosing classic hues like black, cream, or brown. This way you maintain the integrity of your look whilst punctuating it with timeless additions. 
What's more, investing in quality accessories in neutral colors means you can wear them with pretty much any outfit you put together, whether it's monochromatic or not!
Timeless Statement Accessories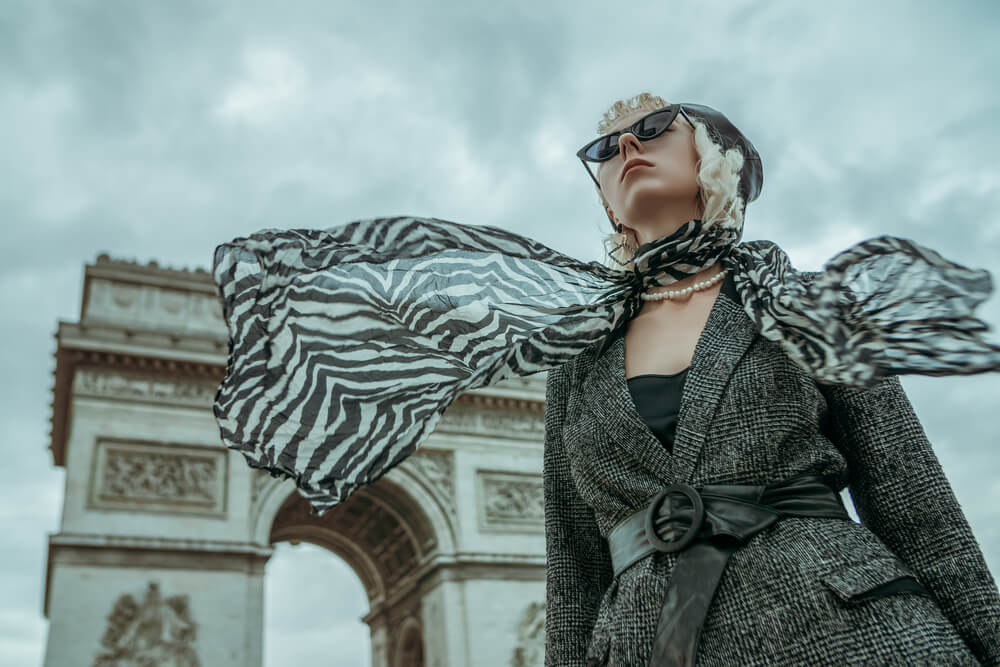 If neutral accessories aren't your thing, try switching things around the other way. Instead of colorful and patterned clothing items, stick to neutral tones that will make for a great capsule wardrobe. This way everything goes with everything and you'll find you need a lot less. This approach is perfect if you're wanting to make a fresh start with your look, or you're working with small closet space.
Once you've achieved this, it's time to shop for statement accessories! These are the pieces that will add personality and intrigue to any look, no matter how minimal it started out. It's a super chic, and super simple way to update your look and will make any outfit you've worn a hundred times feel new again.
With this in mind, look for accessories that make a statement, yet are timeless. For example, if you want a colorful accessory, opt for floral prints. Florals will be in style forever plus you're unlikely to get bored of them either. 
If you prefer to keep things more neutral yet still eye-catching, go for an animal print, a polka dot print, or stripes. Additionally, choose them in black, white, brown, and beige shades. The gorgeous tiger print long scarf by Asos Design is a perfect example! Again, items like these will stand the test of time whilst giving your outfit a decisive sense of style that's unique to you.
Midi Lengths And Ankle Boots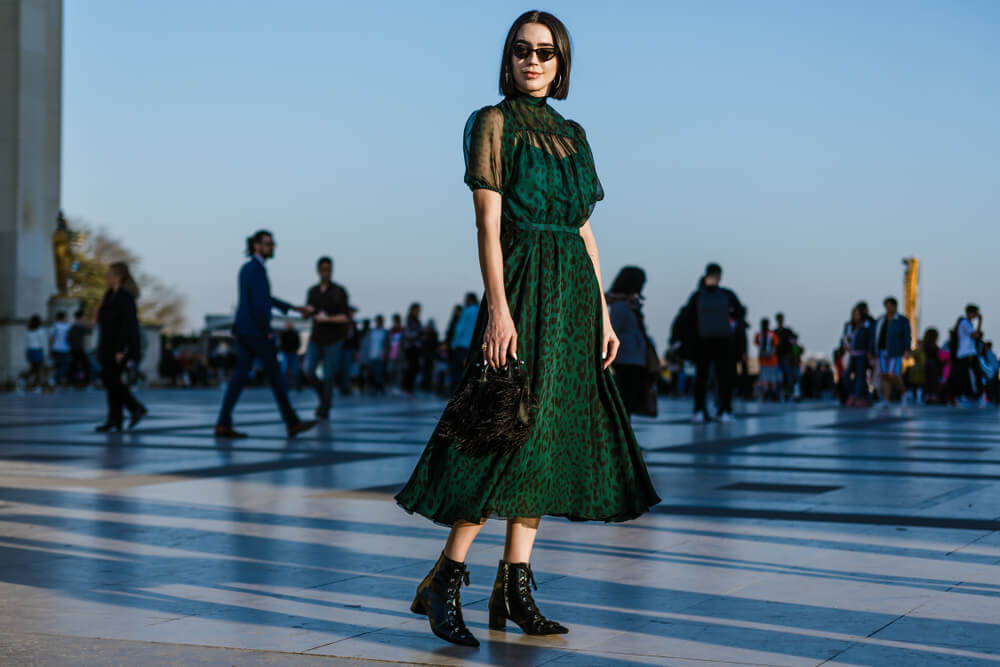 You may have already noticed, but, midi length skirts and dresses are everywhere right now, and, show no sign of going anywhere! We couldn't be happier about that, especially seeing as they're most often paired with ankle boots. We adore how this gives what might otherwise be a demure look, a real sense of edginess! It's perfect for winter and apparently, everyone in Paris agrees!
Want to create this look for yourself?
We thought you might!
Luckily, this look works, as we mentioned, with both skirts and dresses. Therefore, it's more than likely you already have pieces in your closet you can use to make it work for you. A midi-length skirt and a chunky knitted sweater tucked at the waist will exude elegance for an off-duty look. Meanwhile, dresses layered with a sweater or trench coat will have the same effect, though they may keep you even warmer when temperatures really drop.
To finish off the look, you'll need the perfect pair of ankle boots of course. Now, whether you opt for heels, flats, black boots, brown boots, or any other variation, chances are, you're going to look fabulous! That said, if you're currently searching out the perfect pair of winter boots you can throw on at any time, we have a recommendation.
Chunky boots are everywhere in Paris this season so we'd say it's the way to go. Plus, they'll go with everything and you'll remain incredibly comfortable wearing them all day long. For that reason, Topshop's Austin black leather chunky lace-up boots are high on our must-have list!
Jeans & Tailoring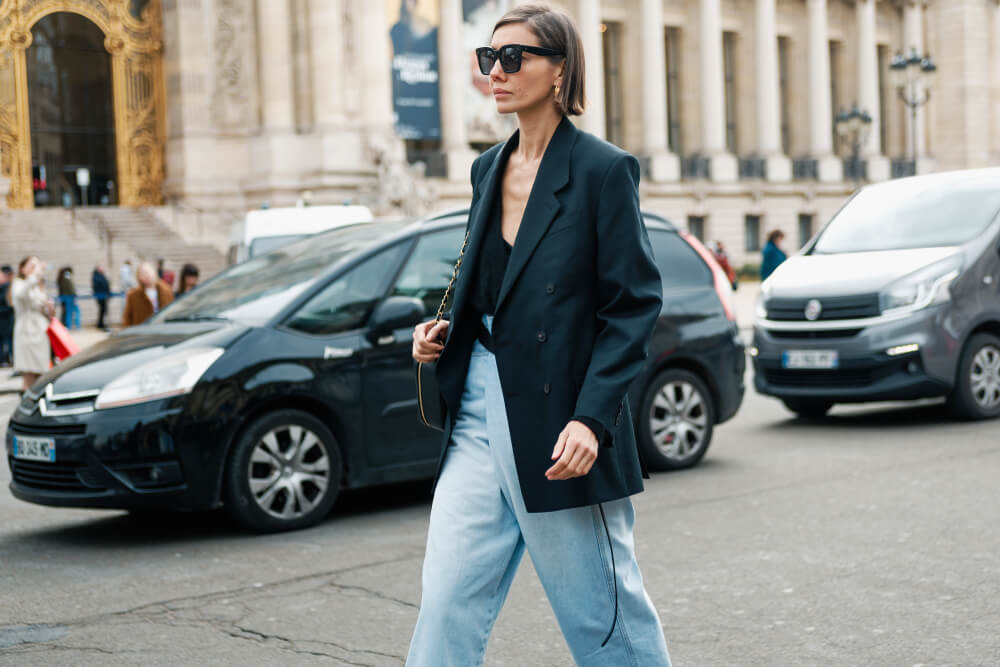 If there's one word that comes to mind when we think of Parisian style it's, effortless. Looks that appear to have been thrown together at a moments notice, yet remain eternally chic and enviable. Well, this way of dressing is all about classic staples. If you want to truly adopt that coveted French girl aesthetic, you'll need to make sure your closet has them. Here are three essentials you'll need for this particular look (which we recommend you finish off with gold jewelry!).
Number 1: Denim
Invest in a great pair of jeans. Trust us, it'll be well worth it once you see they match with every single one of your tops. Plus, they'll see you through the winter in serious style.
Number 2: An Oversized Blazer
Much like your jeans, an oversized blazer will go with/over anything to make it instantly chicer. Jeans and a t-shirt will look like the most beautiful outfit in the world the moment you throw yours over the top of them. We recommend adding either a black or herringbone over-sized blazer by Everlane to your cart immediately!
Number 3: Sunglasses
Yes, sunglasses, in winter. They're the secret to making any outfit look like a movie star's wearing it! Whether you choose to spend a small fortune on your frames or just a few dollars, (hands up if you've misplaced close to a million pairs of sunglasses!), opt for classic shapes and colors that'll suit all year round. Example, you can never go wrong with a classic pair of Ray Ban's or something similar.
All Beige Outfits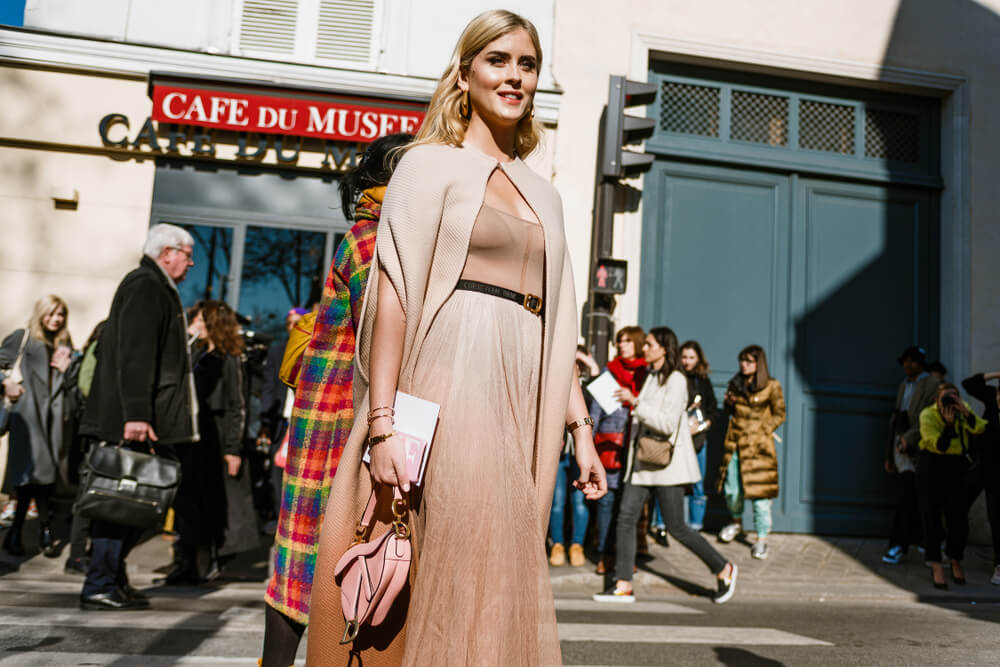 If you've never rocked an all beige outfit before, you're about to wonder why. Though it may seem a daunting task, stepping out into any part of the French capital will show you how it's done.
To avoid looking too matchy-matchy and therefore, one dimensional, mix up your beige shades throughout the look. If your top is a darker beige, opt for a lighter beige trench coat or pants. Also, as we suggested with colorful monochromatic looks, punctuate your all beige ensemble with accessories. A black belt with a gold clasp, for example, will complement this colorway perfectly!
Statement Sweaters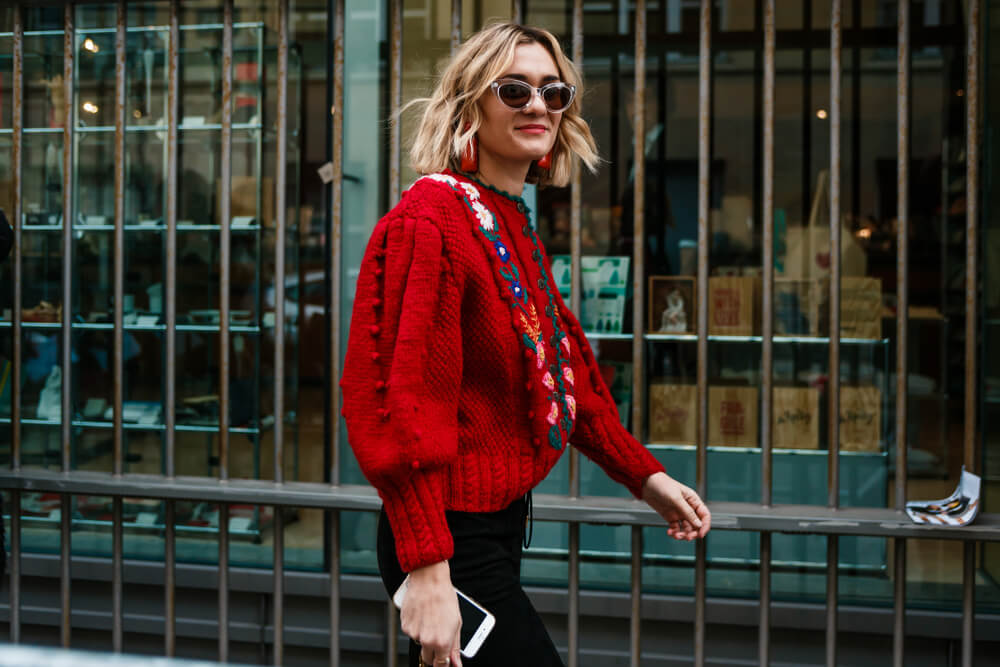 Chunky knitwear is always a winner when winter arrives and Paris residents own some of the most enviable pieces out there! As they're often oversized, and therefore a little more playful that fitted items, they're a great opportunity to show off your personal style.
How is this done?
With color and adornments!
Whilst it's true that Parisians often keep color palettes, prints, and adornments to a minimum, we're seeing a huge rise in the popularity of vintage-inspired knitwear this season. It only takes a quick scroll through any of your favorite designers' home pages to see what we're talking about!
So, pull out your trusty denim and shades, and prepare to have fun teaming them with your closet's newest additions. Starting with this irresistible, embroidered limited edition sweater by Zara.
Laid Back Layers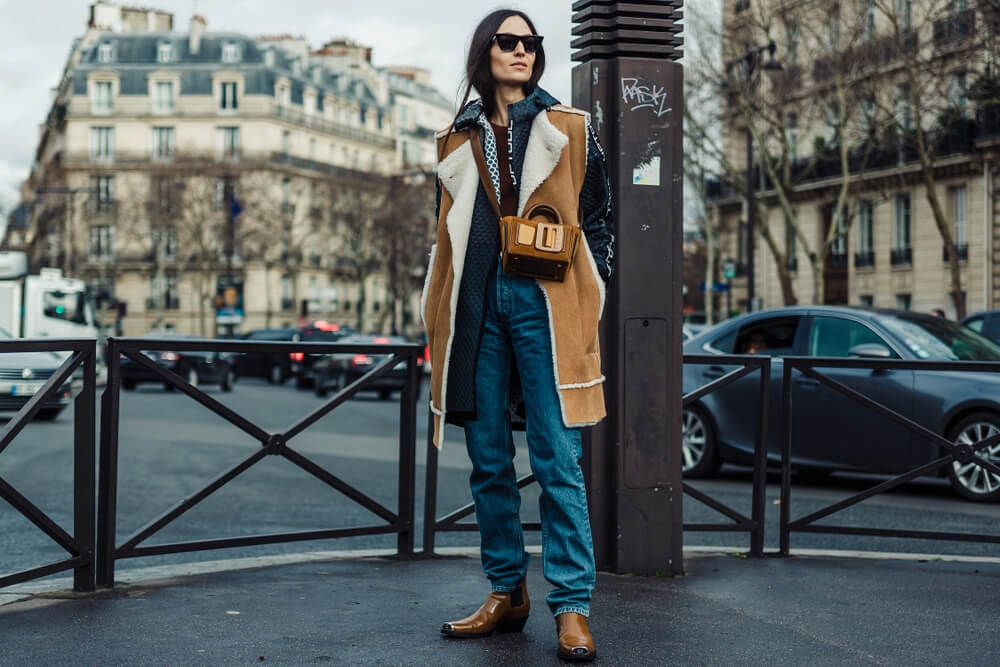 Frosty weather means we need to layer up. Luckily, Paris's most stylish are showing us how to nail the look, even on our off-duty days. Once again, the key to achieving this oh-so-stylish aesthetic is to play around with classic colors. Navy, beige, brown, black, and white are your key players.
Also, be confident! Don't be afraid to get experimental. Two coats are not too much and your hair doesn't need to be pulled free from your collar. Have faith in the pieces you've invested in and let them work together by sticking with those neutral tones. The more relaxed you are about your look, the more impressive it'll be.
Eye-Catching Pops Of Color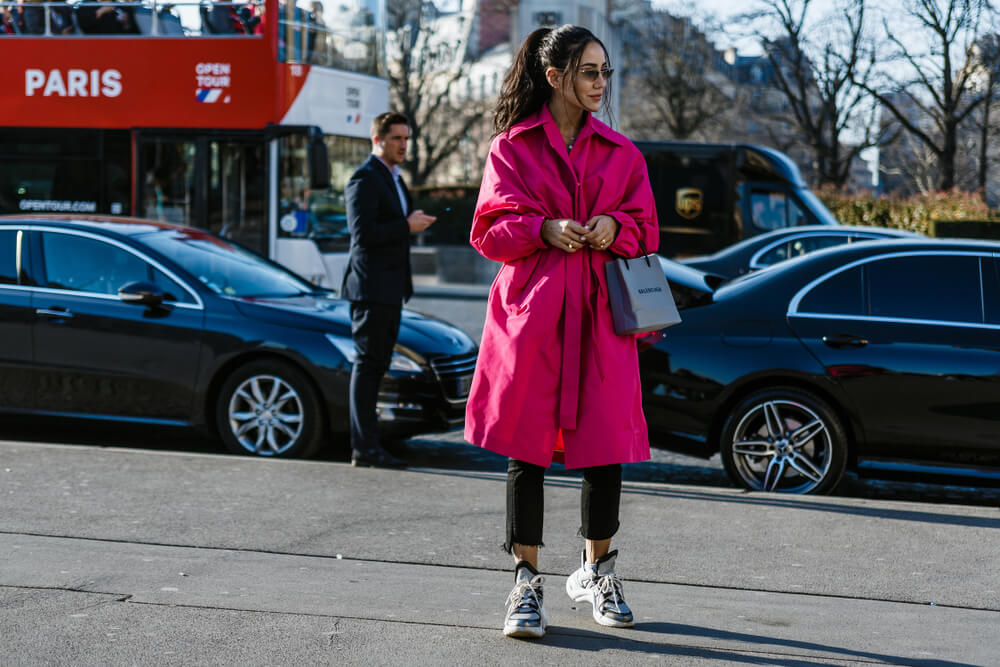 Okay, we can't be the only ones getting some serious, Emily In Paris vibes here! (We're going to go ahead and assume you immediately smashed through the entire season, or, have at least spotted some of the glorious outfits online!)
A key fashion moment in the show was, of course, the lead character, Emily's (Lily Collins) bright pink coat. Well, she may not be a French native but she sure knew how to rock the streets of Paris in style! 
So, take a leaf out of her book and opt for an unmissable pop of color this winter. In a sea of super stylish, yet muted color tones, you'll be a shining star!
Classic Trench Coats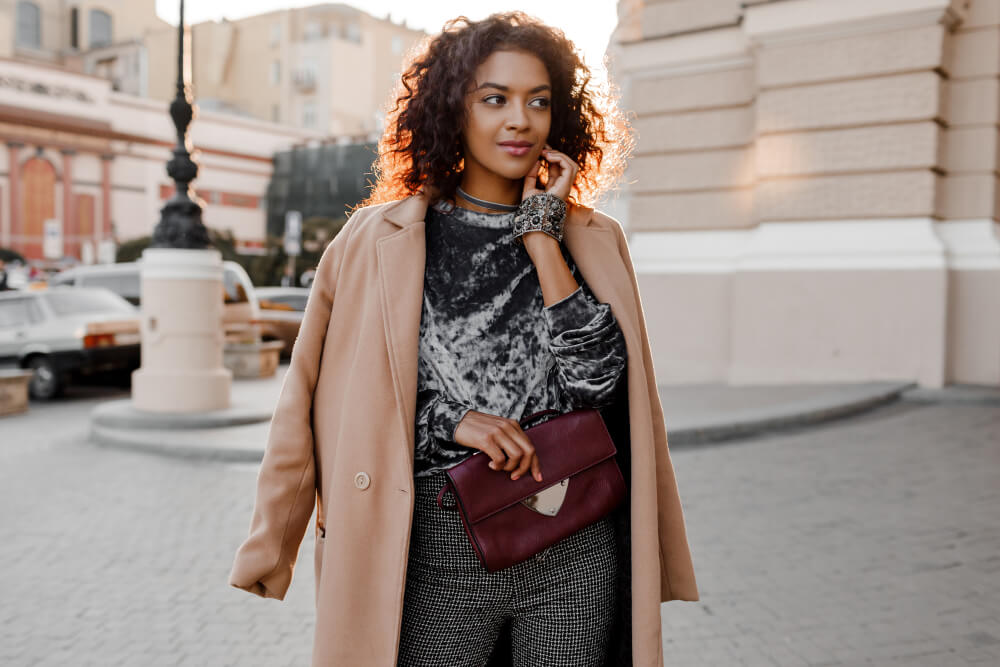 Whether you're replicating French style or not, everyone needs a classic beige or black trench coat at their disposal. Throw it over dresses, throw it over jeans. Heck, you could probably throw it over your pajamas and still look like you spent hours carefully curating your outfit!
With this in mind, it'll come as no surprise that trench coats are still all the rage in Paris this winter. So, if you don't have one in your closet yet, make the Low Classic Technical trench coat ( or something similar) the next item on your to-buy list. Once you have it, you'll honestly wonder how you ever lived without it.
Fall/Winter Maxi Dresses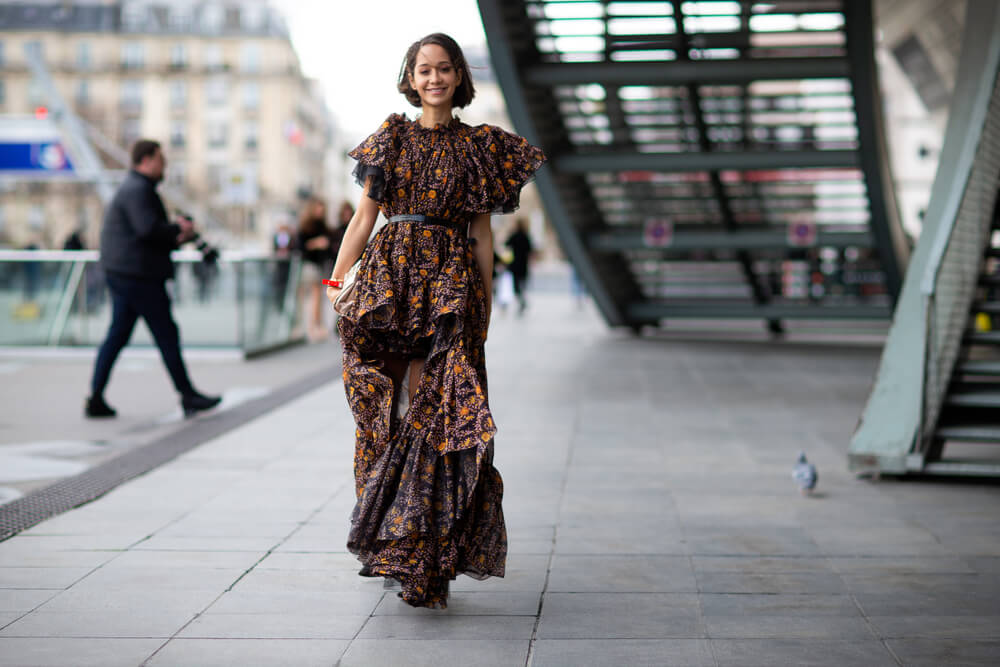 If you find saying goodbye to your sundresses as you pack them away each year as unbearable as we do, this one's for you. Paris streets and shop fronts are brimming with the most beautiful winter maxi dresses this year!
This stunning trend is ideal for those who prefer skirt over pants, even when it's below freezing outside. What's more, the length of your dress will allow you to layer up with tights, and nobody but you will know.
The key to this look is color and print. Opt for autumnal shapes, and shades such as brown, burgundy, black, and burnt orange. With these hues in mind, we have our eye on the Rare Feelings maxi dress by Free People. Once you see it, we'll be truly surprised if it doesn't end up at the top of your Christmas wish list!
These colorways, plus the length and thickness of the fabric, will set your winter dresses truly apart. Plus, ankle boots and chunky layers make the perfect partner for these beautiful creations!
Beautiful All Black Outfits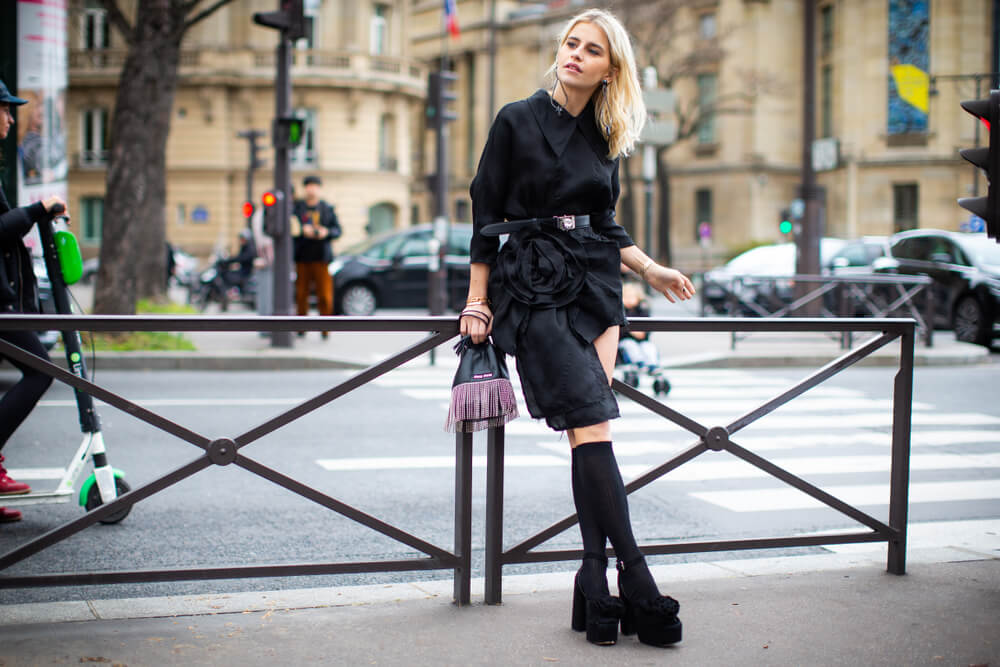 Looking for winter outfits that are easy to throw together?
We've got your back…
There's something about an all-black outfit that just screams chic. And, in Paris, this winter, style lovers are taking full advantage of that fact. From black skinny jeans and roll neck sweaters to simple black dresses and trench coats, the ways to rock this type of look are truly endless!
Happily, many of us already have plenty of black pieces in our closets with it being such a staple shade. Therefore, throwing together an outfit in head to toe black couldn't be simpler. The beauty is, you really can't go wrong with this look either. Pro tip: avoid washed out items with faded color. This will keep your outfit looking crisp and elegant!
Pastel Pink Looks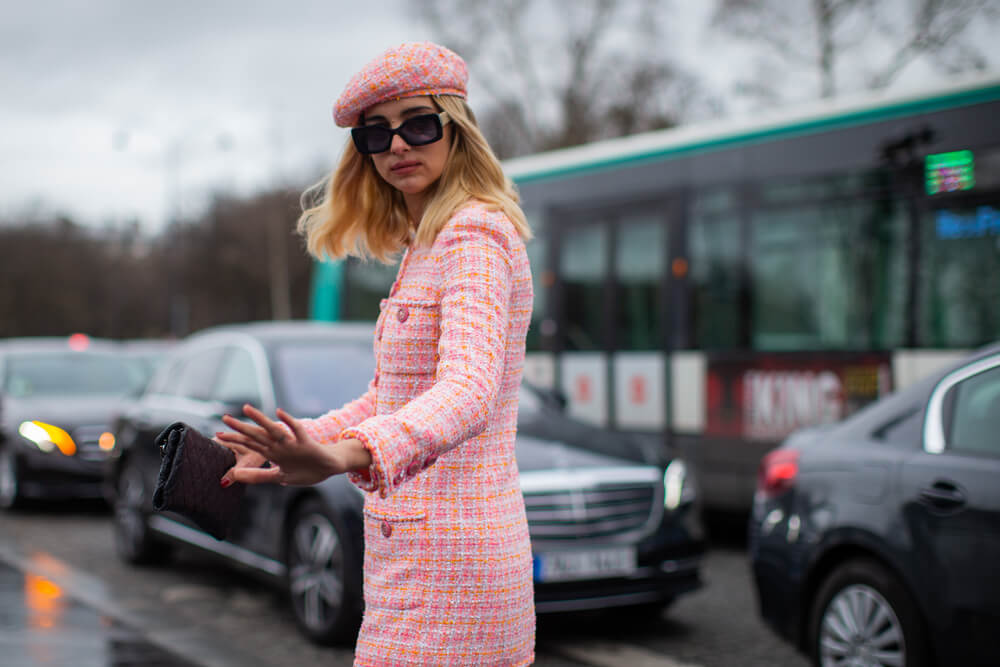 On the flip side, Paris is a city where people aren't afraid to experiment with their style in terms of color and print. The way Parisians are keeping things minimal and chic this winter, however, is by opting for head to toe matchy-matchy looks. Like a pastel pink coat and a matching hat for example!
This is the way to make matchy-matchy, look elegant and cool. (Throwing on a pair of designer sunglasses to finish off your look won't hurt either.)
Dying to try this look yourself this winter?
We can help you with that!
Asos will be your one-stop shop for finding coats and hats in pretty much identical hues. For example, their slouchy oversized coat in pink and two-tone fluffy beanie in pink, seem as though they were made for each other. Wear them together with your favorite jeans and boots for an instantly chic, Parisian inspired look this winter.