Every fashion enthusiast knows this: Your outfit is only as good as your accessories.
After all, what would Rihanna's Met Gala couture train be without her golden headdress and diamond choker? And how would Katy Perry channel the Medieval heroine, Joan of Arc, without her equally resplendent crown?
That's right, peeps. Accessories can unlock fashion levels hitherto unknown.
And just to prove our point, here are the celebs who know — and show — how to rock it out with the "extras" on your retail therapy list:
Earrings
Earrings are the bane of jewelry.
Jennifer Lopez's chiffony, flowing dress here doesn't seem particularly eye-catching — except when paired with these diamond-studded babies. These sparkling rings catch the light from her smile and match the hoops on her arms — which makes it clear that this woman knows what she's doing when it comes to fashion.
It doesn't have to be all diamonds for earrings though. Statement earrings, particularly those with bright, striking colors, can go well with understated outfits, e.g. a simple neutral-colored jumpsuit, jeans and shirt, even a hoodie on leggings.
Want to get these earrings on a budget, but not at Claire's?
If you're in the UK, let Miss Selfridge be your next haunt. From tassels to chokers, long chains to chandeliers, this is where the cream-and-crop of ear jewelry find home. Between £5-15, you're bound to find something for every occasion.
If you're in the US, Aldo is probably your best bet. This is where you get to have your pick among barbells and drops (love these!), threads and beads, crystals and sterling silvers, for only $10-20 a pop.
Also, if you're looking for tips on how to choose earrings based on your face shape, here's a great video guide.
Sunglasses 
We can't all demand six-figure salaries, but hell if we can't look like we do. Rhi-Rhi here proves that sunglasses aren't just for the beach — the Cannes Film Festival is just as good a venue as any.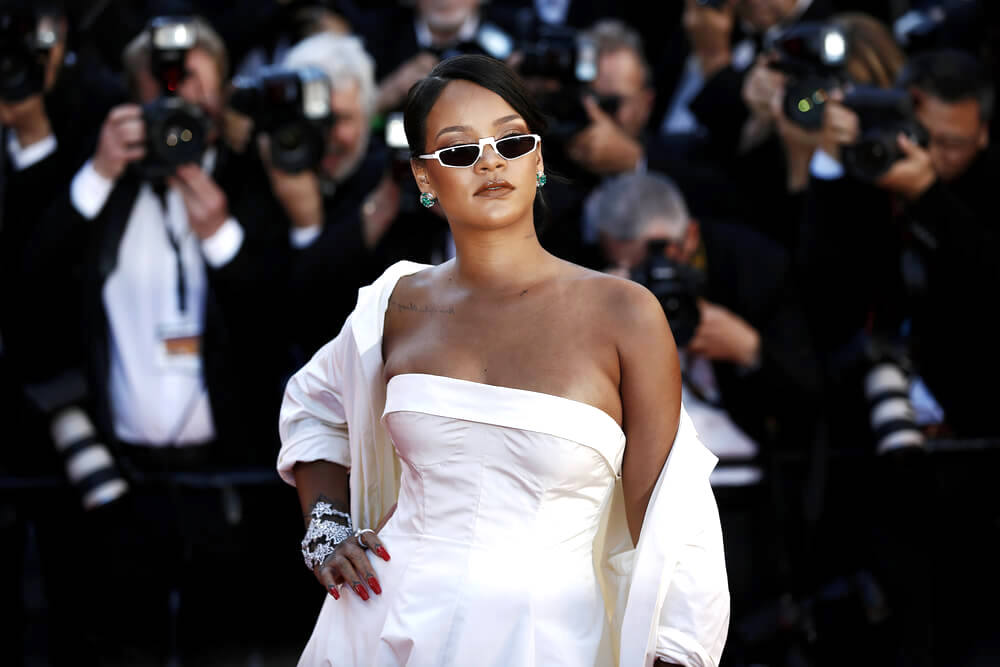 But not all shades will pass you off for a celebrity. The best shades are the ones that work for you, and the only way you're going to find them out is to check out this infographic: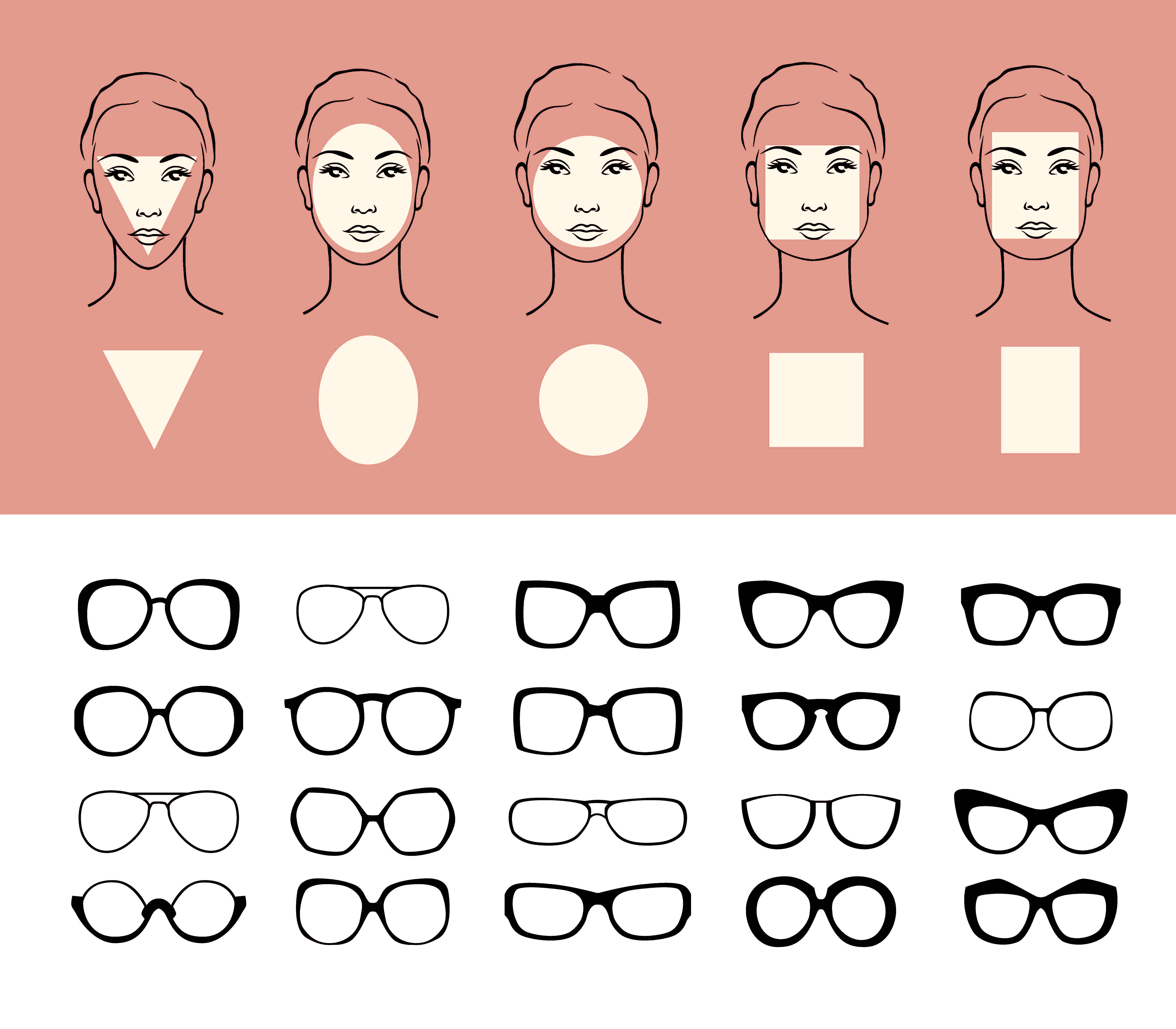 For round and oval faces, the aim is to balance out a full-bodied face with sharper angles. That's why angular shades will work best for you.
For square and rectangular faces, you should look for shades that are either round or sharp at the top corners. Round shades help smooth out the sharp appearance of your jawline, while pointy corners help draw attention to your eyes, giving your face a more heart-shaped illusion.
For triangular-faced friends, large, curved shades are your best choice. Think Jennifer Love Hewitt, plus a scarf and dangle earrings.
Headwear
Headwear isn't just for bohemians and rock stars. Katy Perry has done it, to mixed acclaim. And Lady Gaga certainly doesn't shy away from making her point.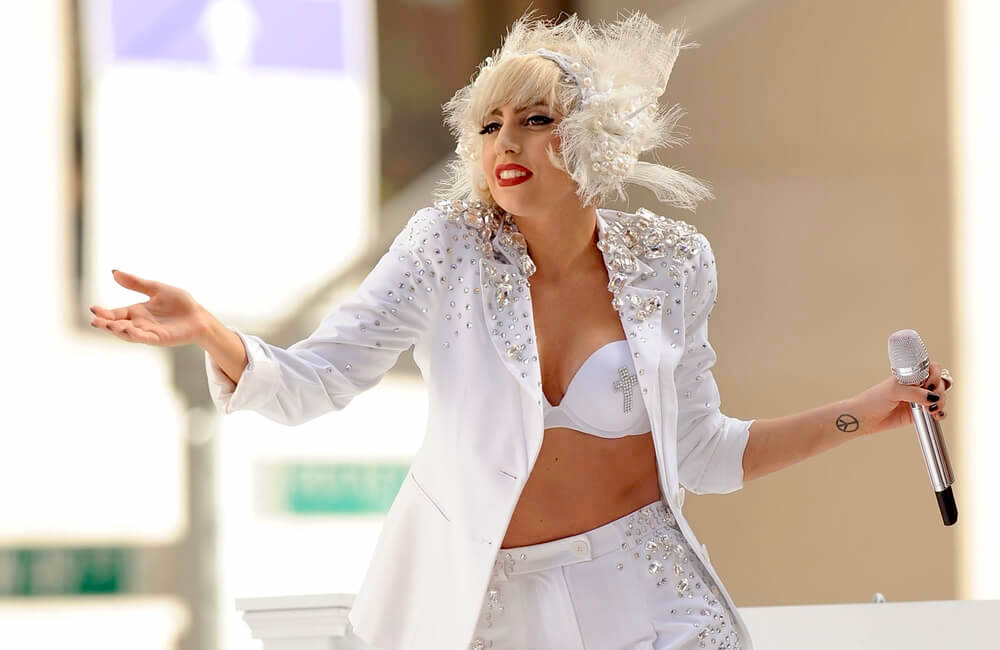 Headwear includes hair accessories like floral crowns and leaf-woven garlands, and full-on headdresses like Sarah Jessica Parker's red flames.
You can even make your own!
Hair accessories are easy to come by — they're usually at your nearest fashion outlet (hello, Topshop!), sometimes even in department stores (Target on every corner!). Typically, these range from floral to sparkly, while the odd piece will be feathery.
For more outlandish styles (read: headdresses), you might want to take a look at war bonnets online. Be informed about what you're wearing though — no need to piss off a Sioux community by ignorantly appropriating their traditional wear— so read this and this first before doing a Katy Perry.
Bags
When it comes to bags, no one does it like Victoria Beckham (maybe that's why she has her own line?).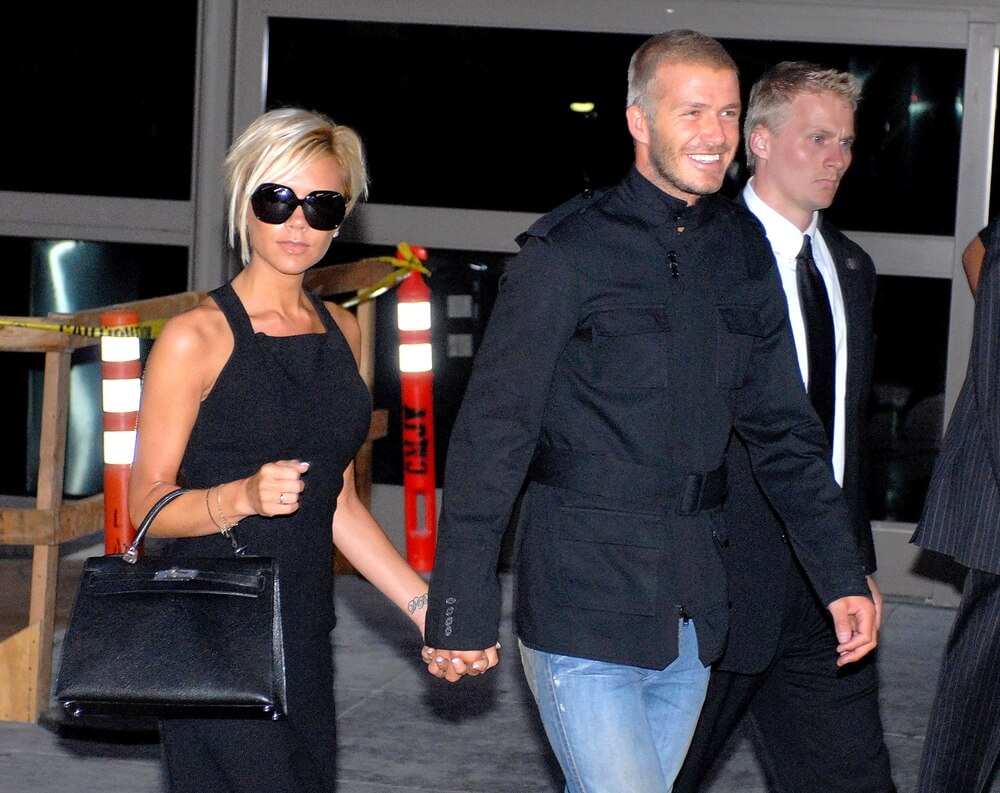 This Hermes Kelly is a high-quality, understated bag that evidently serves Posh well enough to be seen in public with.
But you don't have to be one half of the Beckhams to invest in a long-term bag. The Huff Post recommends choosing leather (they're not vegetarians, clearly), but you can also choose ecologically conscious brands like Matt & Nat and Gunas.
Small clutch bags are best for parties and wedding dinners. Holdalls, totes and bucket bags are best for the woman who has to run 20 errands a day (which includes going to the gym, packing her own lunch, taking a sheath of papers to the bank, etc.). An easy cross-body or sling bag is perfect for lunch meet-ups with the girls, though a small shoulder bag would do just as well.
Keep away from straw-basket bags, unless you're going to the pool, beach, park, or fashion hell.
Scarves 
Scarves are not for the red carpet, unless you really know what you're doing.
Blake Lively really knows what she's doing.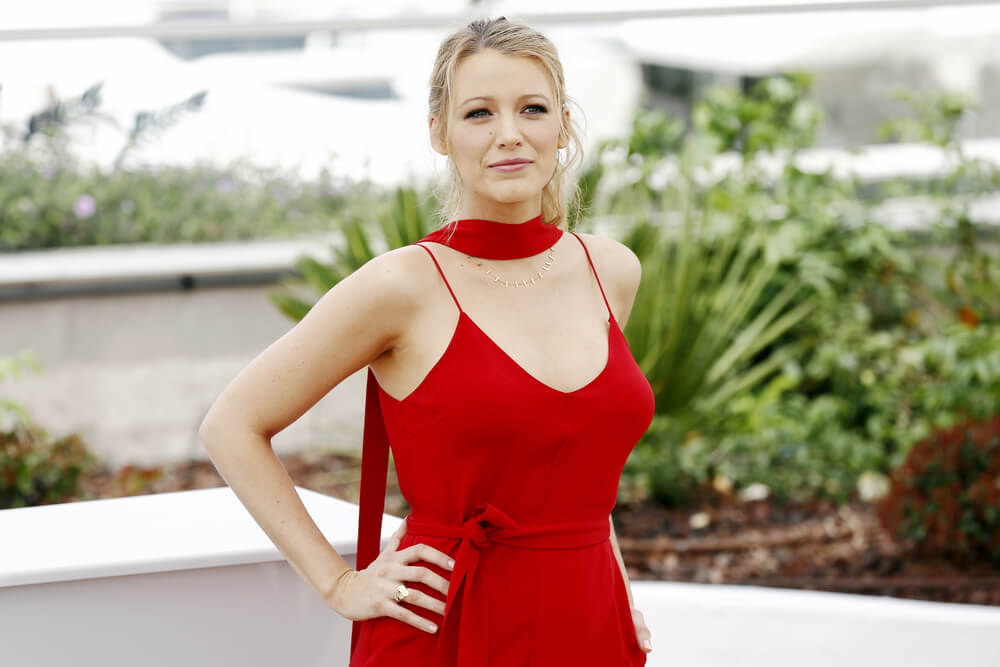 The best thing about scarves is that they're both casual-fashionable and functional. You can wear your scarf in the summer, when it's more about fashion than function, and wear it in the winter, when it's more function than fashion.
If you've been bitten by the vintage bug, you can even don a scarf on your head!
Check out this article to find out how to tie the best head-wraps.
Hats
If you know how to wear a hat, you'll never have a bad fashion (and hair) day again!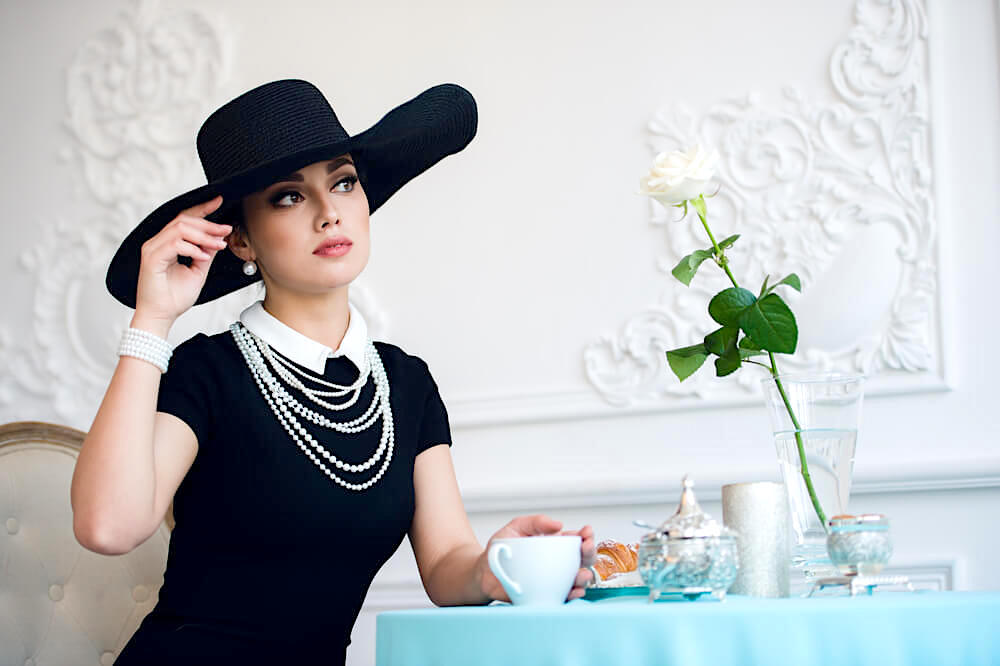 Hats have been around as long as humans have worn clothes. From bonnets to pill boxes, berets to fedoras, boaters to buckets, there's no season you can't wear hats.
Going to the Royal Ascot? Check out posh milliners like Pip Hackett and Stephen Jones, or — if you're looking for more affordable options — John Lewis and House of Fraser should do the trick.
I know I fell in love with Jane Greer because of this hat in Out of the Past. Jeff Bailey agreed. And if you want to read a little about the history of hats, here's a good place to start.
Flash Tats
Flash tattoos are the best thing to hit the fashion world since cruelty-free shoes.
They shine like jewelry and stick like tattoos — and you don't even need laser surgery to remove them.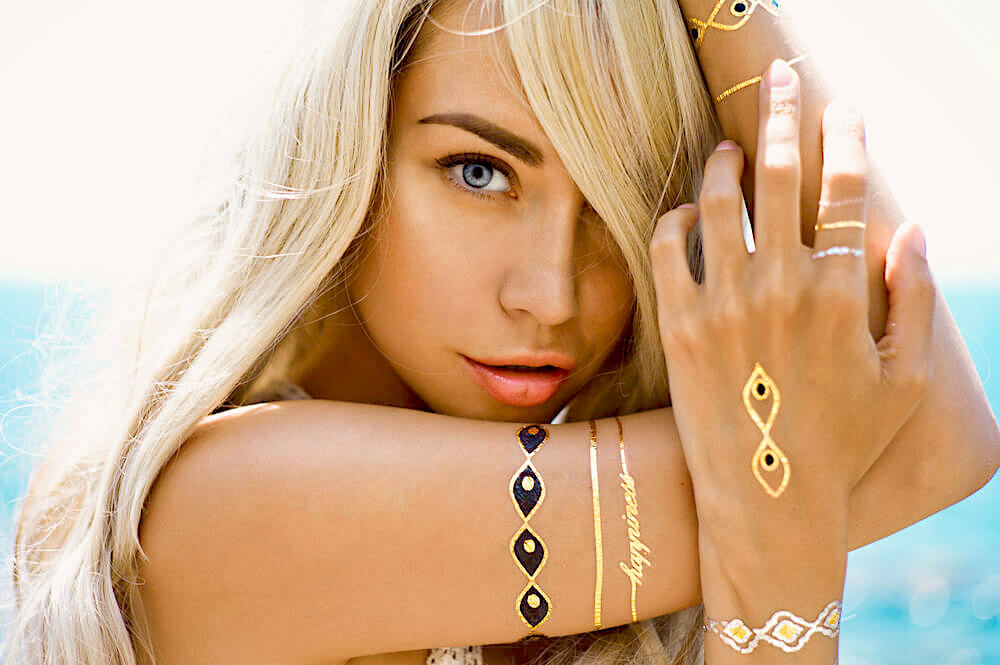 Where can you get these awesome things?
Sephora and Forever 21 are good places to hunt, but if you prefer a wider variety, check out this Texas-based online store. Acrylic bracelets, party kits, fun emojis — this is where the tattoo-fashionistas come for their fix.
So, there you have it — seven different kinds of accessories to make your personal fashion sense stand out. Have we missed out on your favorite accessory in this article? Let us know in the comments below!
*Beauty Frizz is not affiliated with any of the brands mentioned in this post.