Mother's day is just around the corner, and showing your love and appreciation for your mom can be done with a thoughtful gift. I make it a point to give functional gifts which I know my mom would like and so far, she's loved all of them. I've heard some of my friends say that their gifts didn't turn out to be such hits. Since it's the time to go gift-shopping for mother's day, you would benefit from knowing which gifts are great—and which are far from great.
Best Mother's Day Gifts
Here are some of the best mother's day gift ideas you can shop around for:
A jewelry gift set – If your mom loves accessorizing, find a lovely jewelry gift set with diamonds or her birthstone.
High-quality makeup – Every once in a while, your mom would doll up to enjoy a night out with her friends. Find makeup from Dior, Lancome, and the like for lipsticks or makeup sets.
Bath sets – Find a luxurious bath set to let your mom feel you want her to relax.
A big, sturdy shoulder bag – You can find a signature bag or a decent leather shoulder bag to help your mom hold all her baubles and whatnots while on the go.
Her favorite sweet treats – Buy her a big box or several servings of her favorite sweet treat. You can also find special chocolates and match them with her favorite flowers!
Worst Mother's Day Gifts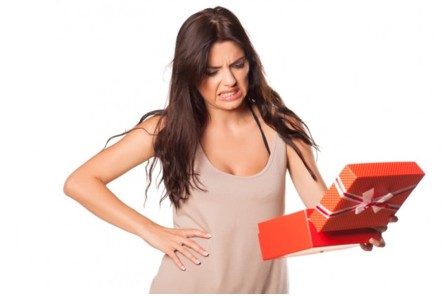 Avoid these gifts if you don't want to disappoint your mom—or worse—hurt her feelings:
Weight loss books or DVDs – This sends a message that says you think your mom is fat and should lose weight.
Kitchen accessories – Unless your mom is a total kitchen cleanliness freak for that matter, do not give her something which she would use to keep the house clean because it would mean making her work.
A pet – Unless explicitly asked for or if your mom has a heart for furry companions, your mom already has a lot to take care of.
Wrong sized items – This goes for shoes and clothes—she'll never be able to wear them.
Be careful in selecting gifts and surely, you can put a smile on your mom's face on mother's day!