Travel is liberating, and it is even more so for the single girl. Imagine being on your own on a faraway paradise, no phone calls from the office, and no boyfriend stopping you from partying with hot locals. It is an experience every single girl should take advantage of before getting trapped in another relationship.
However, packing can be a daunting task. Being single means carrying your own travel luggage – no boyfriend to carry your extra bag dedicated solely for your shoes (which are all important for your three-day trip). This means you have to be extra smart when choosing the "essentials." Also, you have to be strategic when stuffing them into your posh travel bag.
Here are some items that deserve to be in your smartly-packed travel bag.
Ziploc Bags
You will thank yourself for bringing a lot of these with you. There are a ton of uses for these bags –from separating dirty clothing from clean ones to protecting your non-waterproof gadgets from getting wet on that boat ride. Plus, they barely take up space in your bag, so there is really no excuse to take some with you.
Travel-sized Toiletries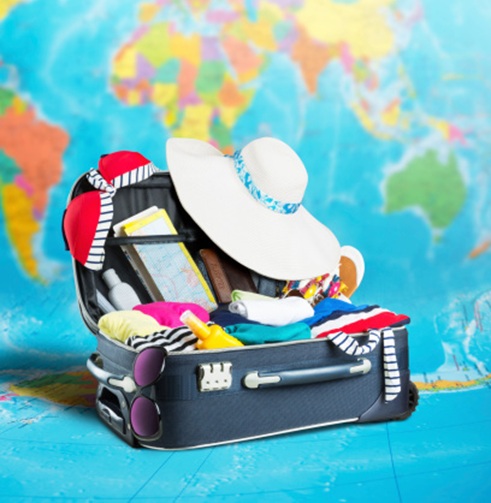 The keyword here is travel-sized. Since you will be traveling alone, you will not really need much of anything. You can have your shampoos in sachets, as well as your toothpaste and sunblock. If you can get them in travel-sized packaging, that will be better as sachets have a tendency to get squished inside your bag.
Tampons
Be sure to take a lot of them with you, especially when going to remote locations where your favorite brand, or any kind of tampon or sanitary napkin may not be available at all. The last thing you want is to be bleeding all over the place on your once-in-a-lifetime surfing trip.
Carefully Selected Makeup
Take with you the right makeup types and colors for your activities. If you are going to be in the water for most of the trip and you want to look great in photos, be sure to have waterproof makeup handy, so you will not have mascara or eyeliner running down your face while you pose for photo ops.