Cauliflower soup is a great addition to your diet, especially if you want to add volume to what you are eating without having too much calories. I think the ingredients and procedures are simple enough and anyone with basic knowledge in the kitchen can do this comforting soup! Here's what you will need:
A cauliflower head which weighs about 3 lbs.
Some extra virgin olive oil
A teaspoon of freshly grated nutmeg
Some salt and pepper
For the broth:
2 teaspoons extra virgin coconut oil
A large shallot, chopped
A clove of garlic, chopped
Three cups of vegetable broth—choose one which has a low sodium count
A teaspoon of dried thyme
A tablespoon of white balsamic vinegar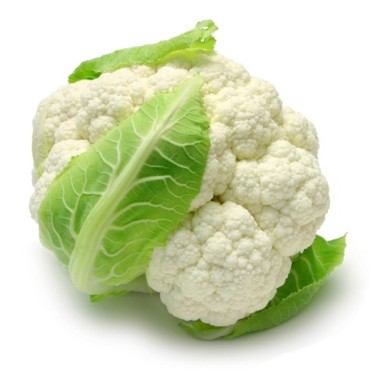 Preheat your oven to 450 degrees. Cut your cauliflower into florets and spread these into a rimmed baking sheet. Drizzle your florets with the olive oil and sprinkle your nutmeg. Add some salt and pepper and toss everything until they're all evenly covered. Bake these on the middle rack for about 35 to 45 minutes, tossing every once in a while. Do this until your cauliflowers have browned edges. Remove it to cool.
While tossing and cooking the cauliflower, prepare your broth by sautéing your garlic and shallots for about 5 minutes. Add in your vegetable broth and season with thyme before adding the salt and pepper to taste. Keep this in the saucepan to keep it warm.
When your cauliflower becomes cool to the touch, add it to your broth. Take the broth and cauliflower mixture and process it in your food processor or blender until you have a smooth consistency. You're almost done at this point. What I like to do is add a bit more of salt and pepper. Sometimes, I add a bit more vinegar depending on the level of contrast I want from the soup.
After pulsing it in the food processor, you can place it in the saucepan again to keep it warm. A great thing to do to make this soup more enjoyable is to add some croutons for more texture! You can now enjoy your cauliflower soup as a healthy addition to your diet. Enjoy this easy to make recipe!