Between my social media feeds, my favorite beauty blogs, and my go-to skincare stores, I seem to be seeing Venofye just about everywhere. This skincare brand has managed to get the beauty world abuzz with their bee venom-infused products, so much so that I decided to jump onto the Venofye bandwagon too and treat myself to a few products. 
The big question is: is Venofye skincare worth the hype? Here's what my experience taught me:
Firstly, Who is Venofye?
Venofye is a skincare brand that was launched back in 2015, so they're not new to the skincare world. Over the past few years, as more and more studies pointed to the many ways in which bee venom can benefit the skin, brands that utilized the ingredient started to shoot into the spotlight, with Venofye being one of them. 
Venofye's Skincare Collections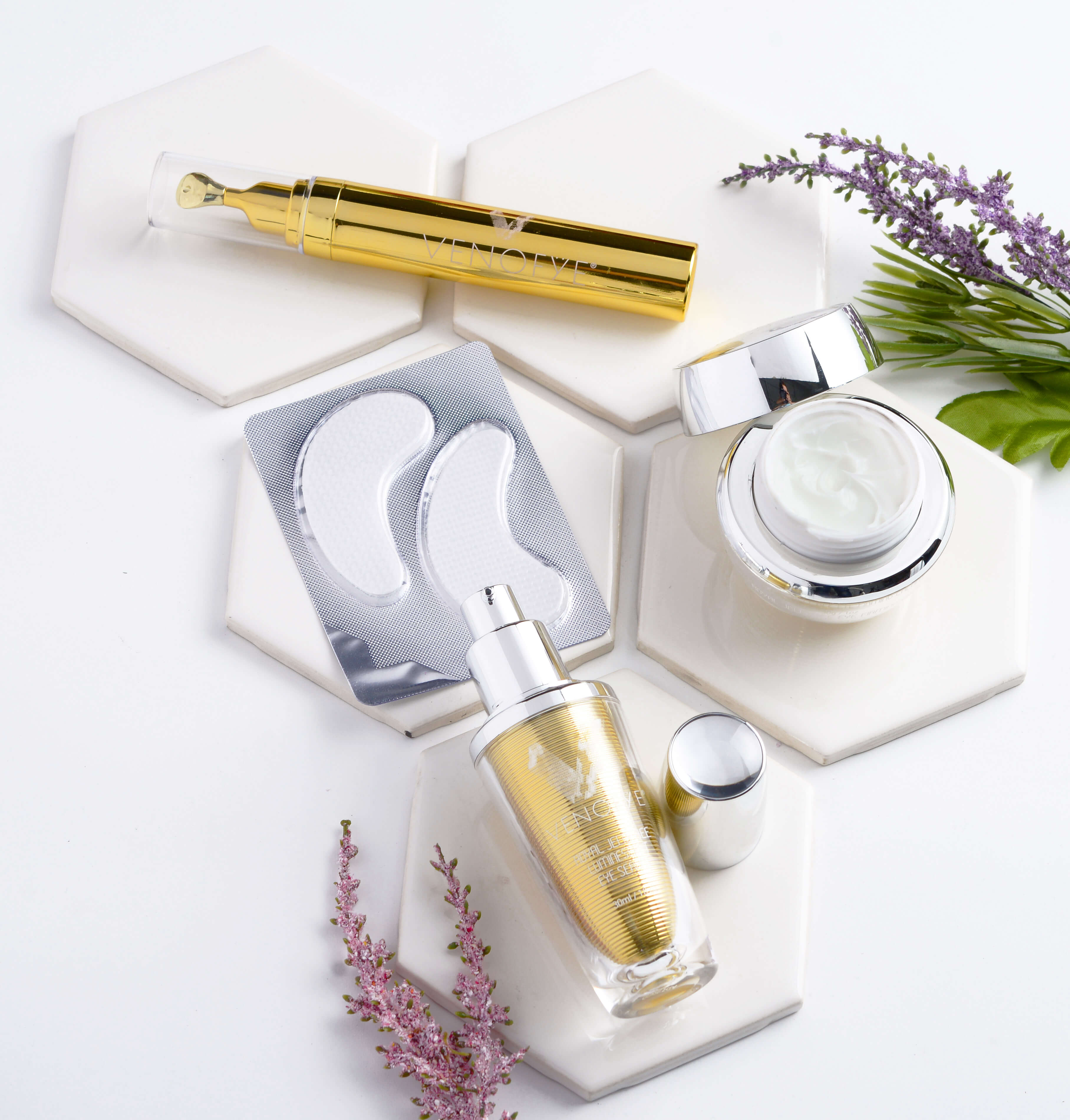 Each of Venofye's skincare collections has a specific purpose. Every product contains bee venom but they've been grouped in a way that makes shopping for your skin so easy. For example, the Royal Jelly Bee Collection is all about eye care while the Beehive Collection focuses on hydrating the skin. Meanwhile, the Blossom Bee Collection offers everyday basics and the Serpent Thermatox Collection has been designed to reduce the look of environmental damage.
Since my biggest skin concerns are dehydration and oiliness (it's a difficult combination to deal with!), plus dark marks from acne breakouts and excess sunbathing in my youth, I decided to purchase a lightweight moisturizer from the Beehive Collection, along with the entire Serpent Thermatox Collection. I also couldn't resist trying one of their fast-acting, complexion-plumping solutions. After all, these high-performance formulas are what so much of the hype has been about!
Here's a closer look at each of these products:
The Beehive Silk Cream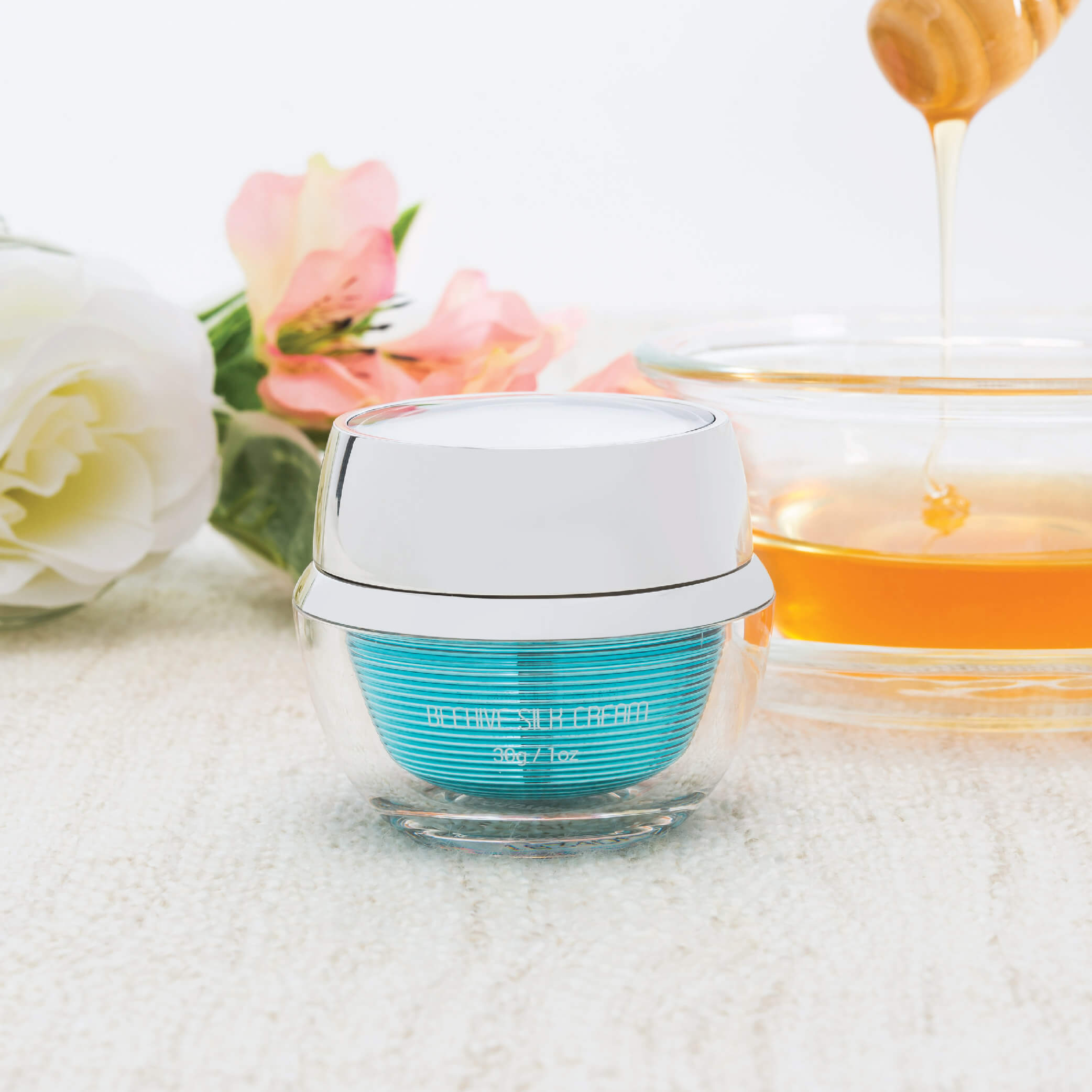 So many brands make big promises when it comes to their moisturizers being lightweight and non-comedogenic, but I find that very few seem to deliver. However, a glance at the ingredient list of the Beehive Silk Cream showed that this formula had some potential, so I couldn't resist trying it.
As soon as I applied it to my skin, I knew that I was going to love it. You can sometimes tell when a product is going to break you out before it actually does so, but there was none of that with this moisturizer. It truly is a lightweight formula that seems to disappear into my skin so quickly. 
In terms of ingredients, there are several cutting-edge compounds in this product that contribute to its luxury appeal. Bee venom is, of course, one of them. However, this is combined with peptides, vitamins, antioxidants, and some super hydrating humectants in a way that results in an exemplary moisturizer.
The Serpent Thermatox Masque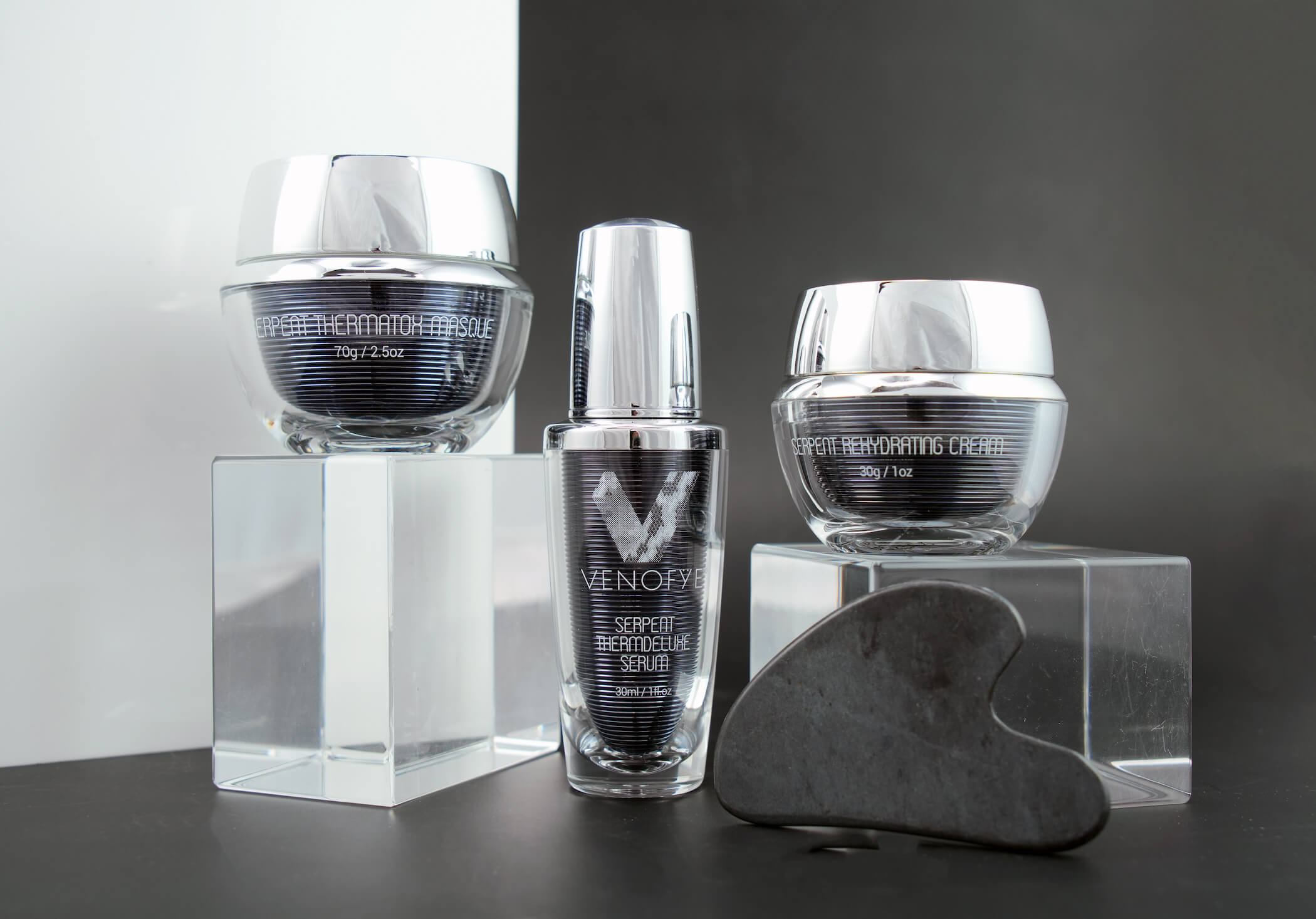 The Serpent Thermatox Collection is a three-product system that should be carried out once a week. The first step of this trio is the Serpent Thermatox Masque.
This clay mask features kaolin, which is my favorite clay because of how it quickly mattifies my complexion. I've had problems with clay masks leaving my skin drier in the past but this one doesn't do that. I'm guessing that's because of the many hydrating and moisturizing ingredients that have also been used in it, such as aloe vera leaf extract and sweet almond extract. 
What makes this mask extra special is how it heats up when it's applied to the skin. This has the effect of making the pores (as well as myself!) feel relaxed, allowing the mask to better pull up impurities.
The Serpent ThermDeluxe Serum
The Serpent ThermDeluxe Serum has been designed to be layered over the Serpent Thermatox Masque. Its purpose is to intensify the heating effect of the mask. However, it also contains a few noteworthy ingredients of its own, such as vitamins A and C.
When I first used it, I was a little concerned about how warm this mask would get. However, it remains at a very comfortable temperature. The serum does make things feel a little warmer but not too much – it just makes the whole experience so much more indulgent and spa-like!
I love that this serum contains lactic acid, which is an exfoliating acid. I'm not sure if it's down to the serum or the mask but my skin most definitely feels softer and looks noticeably brighter after each use of this duo.
The Serpent Rehydrating Cream
Once the mask and the serum have been washed off, it's time to use the Serpent Rehydrating Cream. This is a thicker formula than the Beehive Silk Cream that I also purchased, yet only slightly. It still works well on my oily skin, which surprised me!
Venofye has also included a gua sha tool with this collection. They recommend using it along with the face cream to really enhance its effects. This was my very first gua sha tool so I was excited to give it a try.
The verdict? I loved it. The cream on its own is already exquisite but combining it with the gua sha tool seems to encourage absorption while also calming the complexion. Although the mask from this collection should only be used weekly, I've been using the cream several times a week, usually at night. I also use the gua sha tool daily.
The Royal Bee Rapid Beta Plump Infusion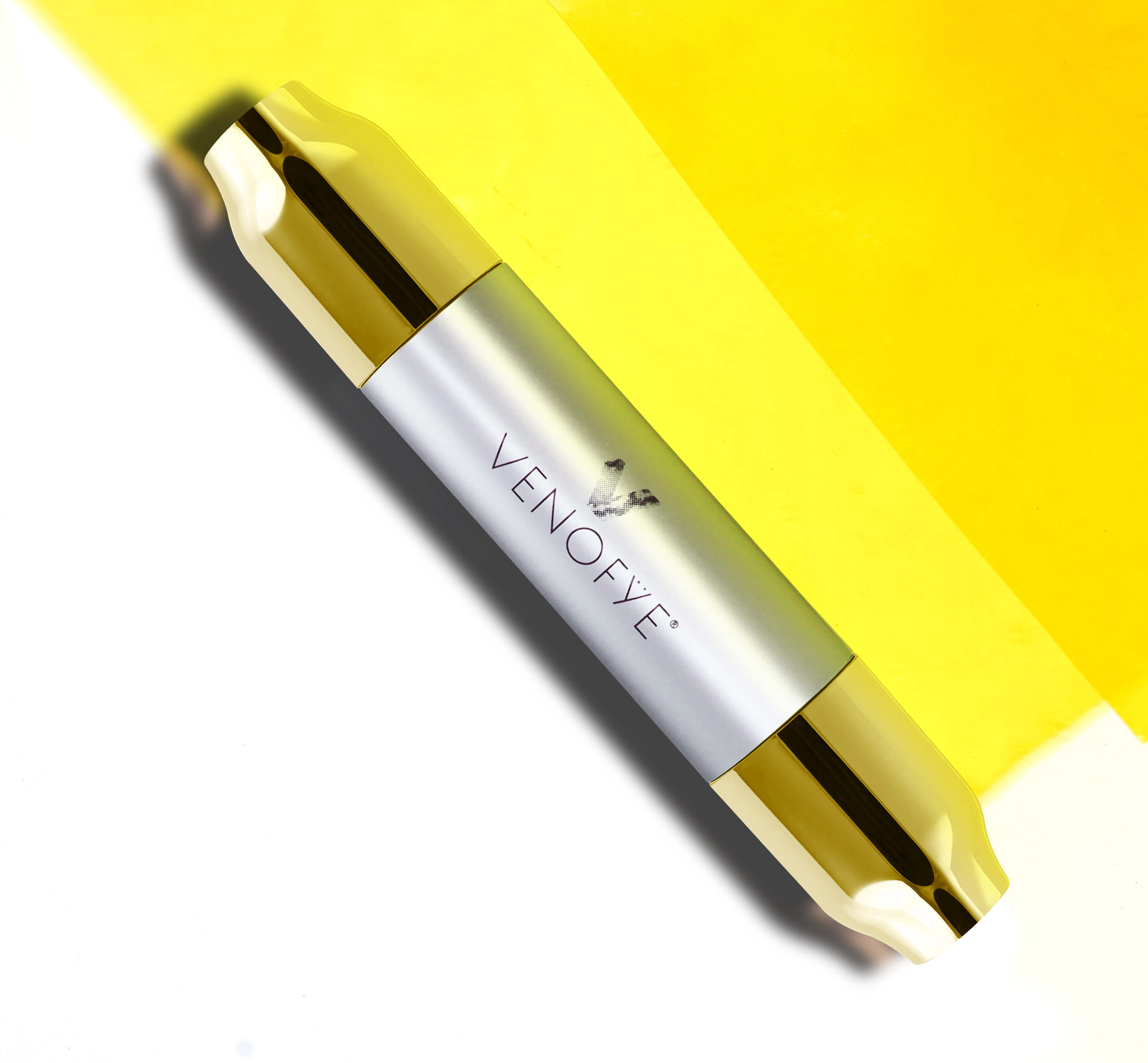 Last but definitely not least, the Royal Bee Rapid Beta Plump Infusion. This product claims to be able to get to work quickly, immediately plumping and brightening the complexion to give it a newfound radiance.
Does it actually work? The answer is a resounding yes! In fact, I couldn't believe quite how quickly it was able to produce a difference in the look of my skin. The results were most noticeable in the area around my mouth. It disguised the appearance of the creases that have been developing there while also making my skin look fuller and more volumized. I've been applying it to my dark spots too and, four weeks in, they have started to look lighter and less noticeable.
This product's ingredient list is undeniably impressive. It provides a blend of vitamins, antioxidants, and peptides, along with sodium hyaluronate to give the skin some extra moisture.
So, is Venofye Skincare Worth the Hype?
I don't often buy into new skincare trends but I'm so glad that I took the chance on Venofye. Although the products cost a little more than what I usually spend on my skin, splashing out clearly has its advantages. These products are, by far, superior to many of the others out there. It's a brand that I'll definitely be returning to again in the future!
Click here to check out the Venofye shop to see what else the brand has to offer!