I recently stumbled upon a Lionesse store while on vacation in Singapore, and after treating myself to a serum from the brand, I was hooked. It wasn't long before I placed an order directly through the Lionesse website and was delighted when the products arrived five weeks ago.
Since then, I've been diligently using Lionesse products in a few stages of my skincare routine. Five weeks is just about long enough to judge how these products have performed, which leads me to this review! Read on to find out more about how my chosen Lioneses products affected my skin, and whether or not I would recommend this brand to others.
The Morganite Transforming Serum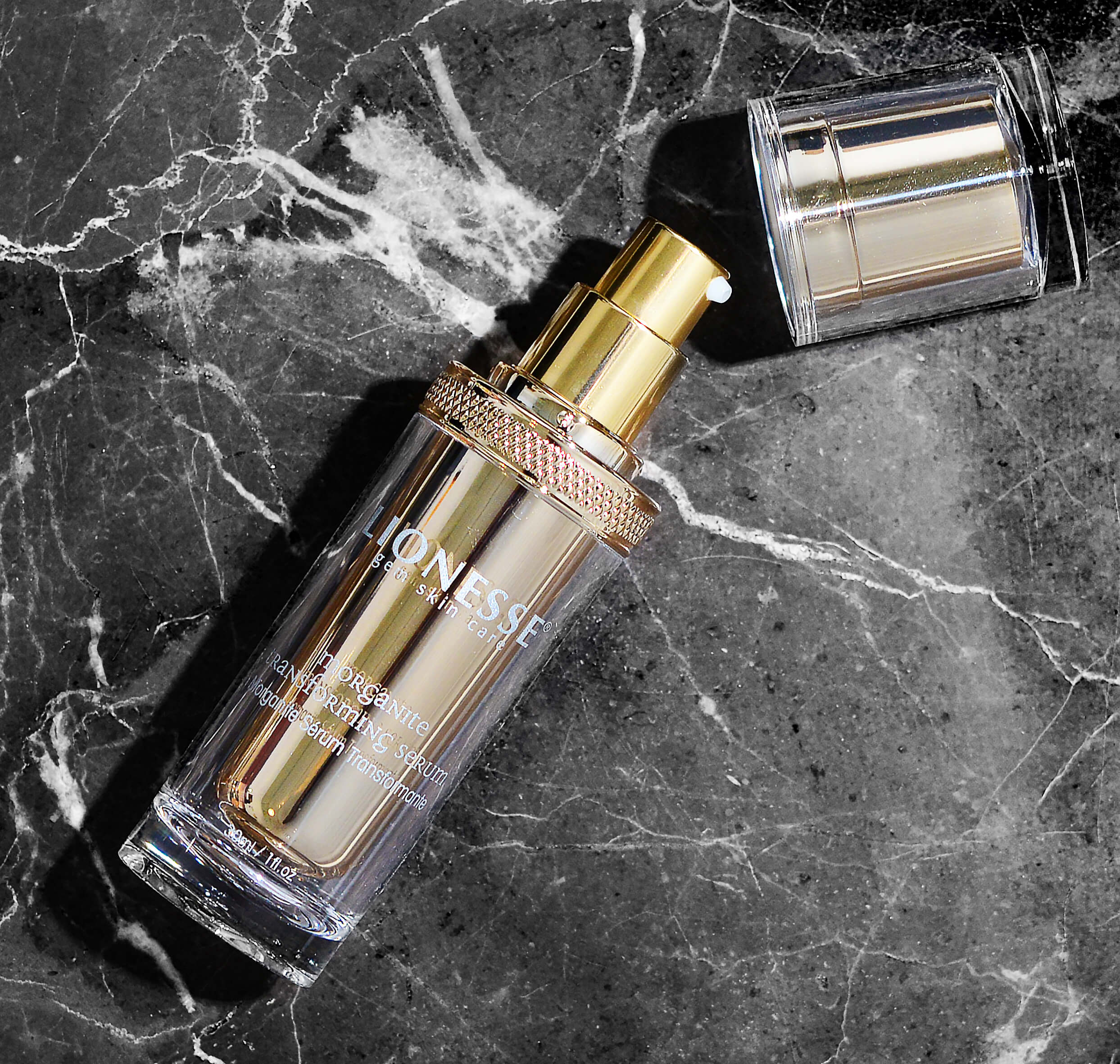 The Lionesse Morganite Transforming Serum was my very first purchase from the brand. I'm about to start on my second bottle of it, so it's safe to say that it's a product I love!
Thanks to the stabilized form of ascorbic acid that it contains, this serum has pretty much replaced the vitamin C serum that I used to use. I love that it also contains peptides and sodium hyaluronate, while diamond dust adds a shimmery touch of luxury!
How Well Does it Work?
This serum has an almost instant effect on how soft and smooth my skin feels. My skin is usually on the dry side but just one use of this serum completely changes that, which is what made me fall in love with it so quickly!
Five weeks later and I've noticed that my skin looks brighter and generally healthier. It feels much smoother too, even on the days when I don't use this serum. With that said, it's one that I now turn to almost every night when carrying out my evening skincare routine!
The Amber Eye Cream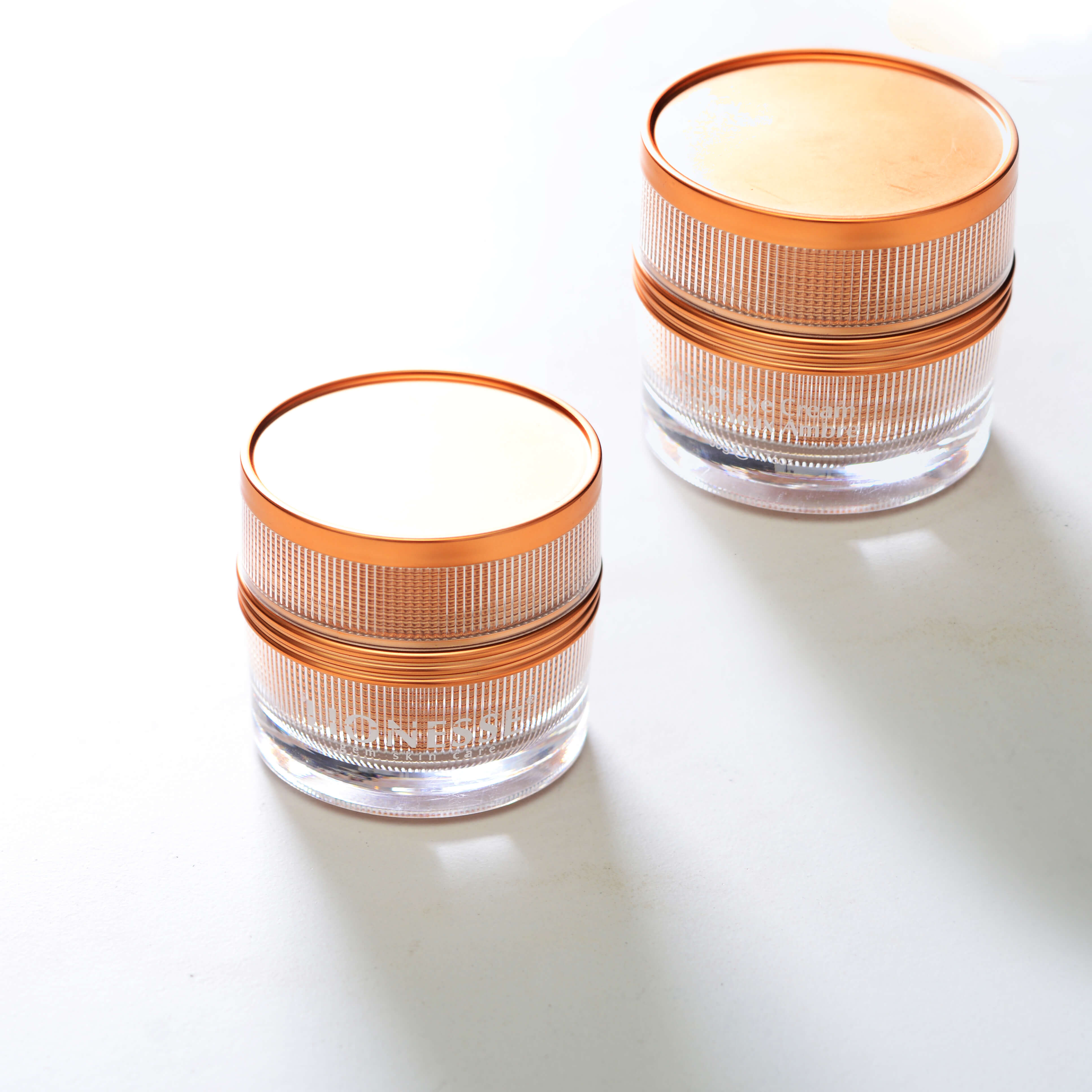 The skin around my eyes is one of my biggest problem areas. Between fine lines, morning puffiness, and general dullness, I can't seem to catch a break!
That's why I decided to give the Lionesse Amber Eye Cream a try. Its ingredient list instantly appealed to me, featuring the likes of caffeine, peptides, vitamins, and antioxidants. It offers everything that you would hope to see in a high-quality eye cream!
How Well Does it Work?
Again, this is another Lionesse product that was almost instantly impressive. The first time that I used it was after a late night, when I would normally wake up with shadowy eye bags. The next morning, there were none – my skin looked surprisingly smooth! 
Even better, this eye cream has had a significant effect on the appearance of the fine lines around my eyes. They're much softer, even when I smile. At this rate, they won't be noticeable at all in a few weeks time! Since the skin around my eyes is quite sensitive, I don't apply my other serums or creams to this area. So, I can confidently say that all of those visible improvements are solely down to this sumptuous eye cream!
The Black Onyx Mask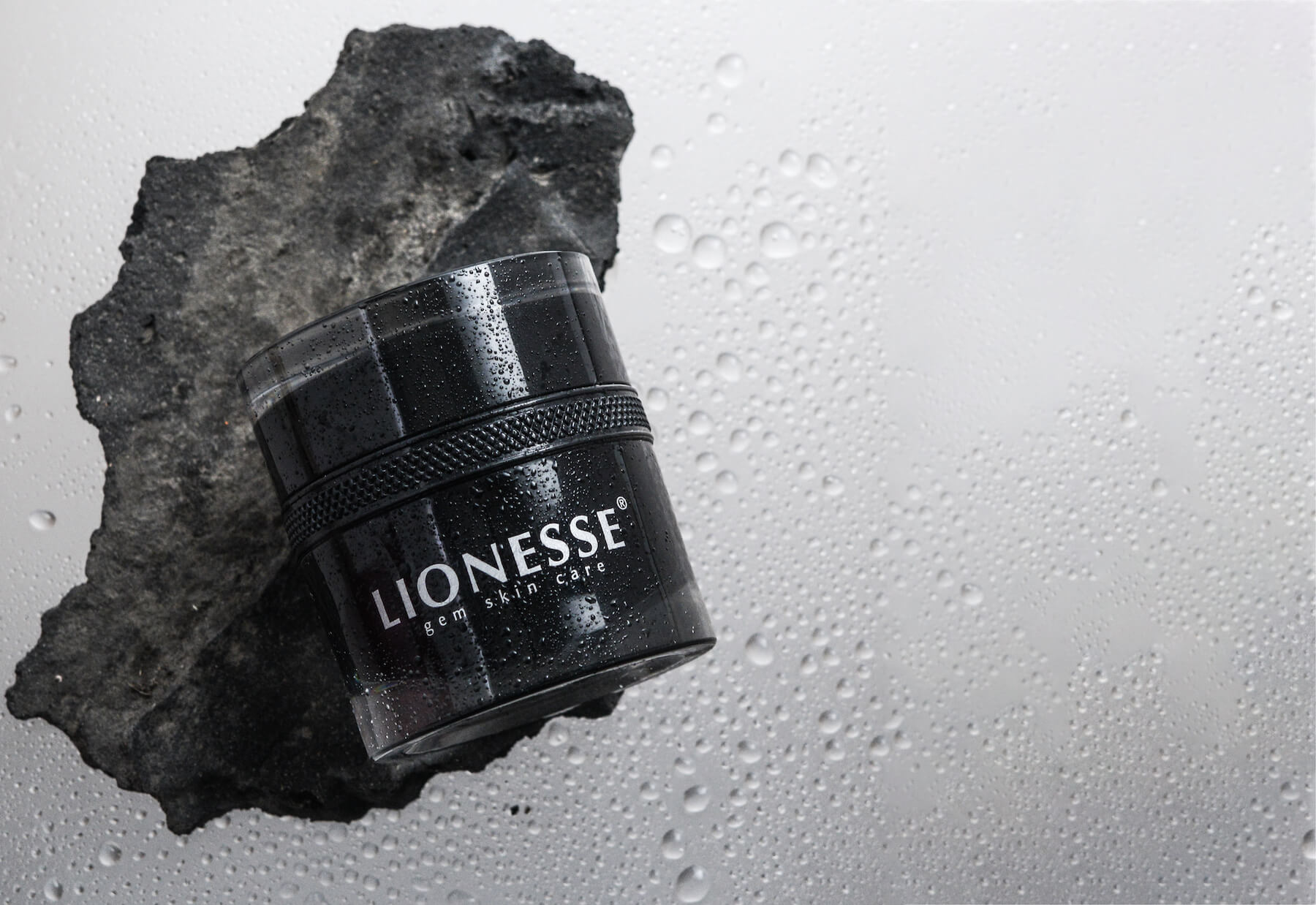 Since my skin often feels quite dry, I don't usually use clay masks. However, when I read about how the Lionesse Black Onyx Mask heats up as it's applied to the skin, I couldn't resist giving it a try, purely for the decadent experience alone!
It also helped that this mask is loaded with vitamins and botanical extracts. The Lionesse website states how this mask can reduce the look of environmental damage, which sounded beneficial considering that I live in a polluted city!
How Well Does it Work?
Let's talk about this mask's thermal effects first – pure and utter bliss! It's my go-to mask now that the weather is turning cooler. It feels absolutely amazing and ultra-relaxing at the end of a long and cold day. Those mental benefits alone are enough to keep me coming back!
Of course, I also greatly appreciate how bright my skin looks after I've rinsed this mask off. It doesn't leave my skin feeling dry or tight in the way that other clay masks do either. Instead, it seems to have a hydrating effect. My skin always feels so soft and dewy each time I use it!
The Diamond Neck & Face Lift Cream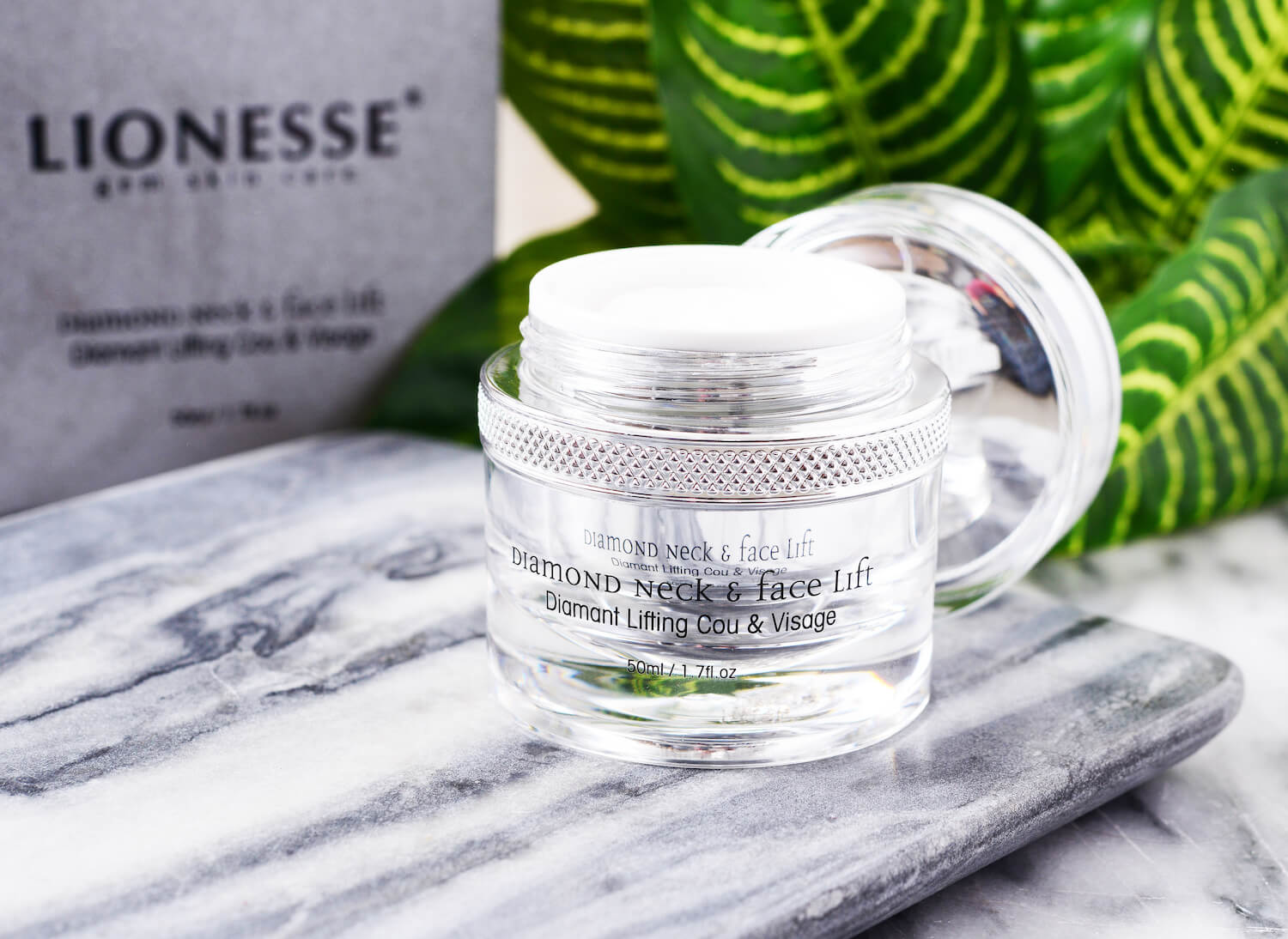 I'm a little paranoid about my neck. Although there were only a couple of faint fine lines to worry about, I've seen deep neck wrinkles and sagging on my mother and grandmother, so I can only assume that those same delights await me too.
That's why I went for Lionesse's Diamond Neck & Face Lift Cream. It promises to give the skin on the neck a tighter, firmer, and rejuvenated finish with its blend of vitamins, collagen, and plant oils, which is exactly what I was after!
How Well Does it Work?
At first, this cream didn't really stand out to me. It has a gorgeous texture that sinks into the skin quickly and always gives my skin a really soft feel, but so do many of my other moisturizers. However, a few weeks in and I was much more impressed…
Those visibly faint fine lines that I mentioned earlier? Gone. You can't even tell that they were once there. The skin in those areas looks amazingly smooth and my entire neck feels much firmer. Although my grandmother is sadly no longer around, I have already bought a jar of this for my mother!
Lionesse Skincare: Final Verdict
All I can say is that I'm so grateful to have found this incredible skincare brand! Lionesse has completely transformed my skincare routine for the better. I'm seeing tangible results and a beautiful radiance that I never used to have. 
Would I recommend Lionesse to others? Without a doubt. The brand has a variety of collections designed to help with various visible skin concerns, so I'm pretty sure that you'll find several products on the Lionesse website that would be perfectly suited to your skin!