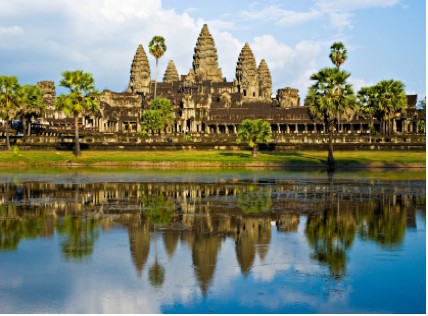 Cambodia is a great place to travel to especially if you like to see temples, ruins, and natural wonders. It is also a place where you can experience Khmer culture, as well as try their French-inspired cuisine. Rice is one of the staple food items, and fish is commonly served as well. Their dishes usually contain soups, noodles, and local tropical fruits. They also make use of seasoning items such as fish and soy sauce, tamarind, curry, oyster sauce, ginger, and coconut milk.
Because of the ingredients and seasonings they commonly use, you can expect a burst of flavors when you try their local food! Here are the three best places which I think you should try when you're looking to experience Cambodian food:
Friends – This is located on Street 13 and they serve a wide variety of tapas and drinks. You can try anything with their soursop in it, and you can expect healthy dishes from this restaurant. The prices are a bit high compared to other eateries, but it is not yet considered as "expensive." You can tour the National Museum which is just close by, so check it out and then try some of the refreshing drinks they offer.
Khmer Surin – For a great taste of Khmer cuisine, try Khmer Surin which is highly recommended for tourists. They offer authentic Khmer dishes and their place has an ambience which would remind you of a high-class restaurant while giving you prices which are friendly to the budget. The costs of the food are just about $3, and this is a great place to try Khmer cuisine if you are wary about trying it on the streets.
Snake House – Don't be scared of the name of the restaurant, but do expect some reptiles in a herpetarium while you're here. It's in Sihanoukville, so you'll be close to the beach for a seaside dining experience. The place is like a restaurant bar which offers Russian, French, and local cuisine, so you'll be in for a culinary treat when you're here!
Do try out these places and enjoy the rich flavors of Cambodian cuisine made with their fresh local ingredients!