Before you start rolling your eyes at the thought of eating healthy, look at the number of options that you have first. Healthy food does not always mean boring food, and a few enhancements can always be made to make each healthy meal a delectable one.
Oatmeal is one such example, with its plain taste being the main reason why a lot of people cringe at the mere sight of it. With a few tweaks however, you can make oatmeal just as interesting as any of your favorite food.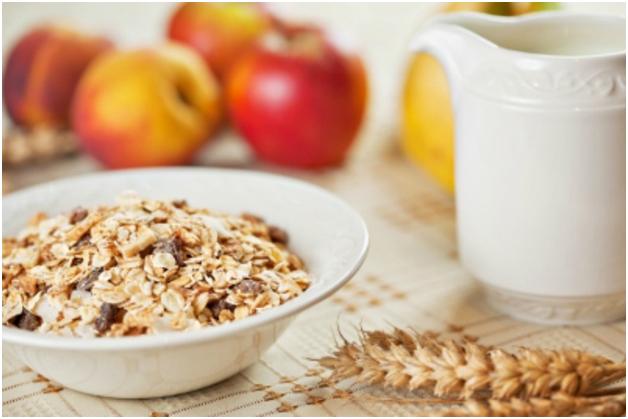 What Oatmeal Can Give You
Because oatmeal is considered as a whole grain, it actually helps you protect your body against different health risks like diabetes and high blood pressure. It decreases the level of bad cholesterol in your body and gives your body the healthy dose of fiber that it needs to clean your entire system.
 PBJ Oatmeal Recipe
How do you spice up something that you may have considered as plain and boring? Peanut butter and jelly is definitely one great snack that almost nobody says no to, so just imagine the wonder it could bring by combining it with your regular oatmeal!
Here's what you'll need:
1/3 cup whole grain oats
1 tbsp peanut butter
1 tbsp jelly or jam
2/3 cup water
½ tsp vanilla extract or bean paste
1 serving vanilla
protein powder
Here's how to do it:
Pour the water into a saucepan. Add the oats and bring it to a boil.
Once it has boiled, reduce the heat and let it simmer. Wait until about 90% of the water you put in has been absorbed by the oats.
Remove from the fire and add in the vanilla and protein powder, making sure that you mix them in thoroughly.
Pour the oatmeal into a bowl. Top it off with your jelly and peanut butter.
And just like that, you have transformed your plain old bowl of oatmeal into one yummy, healthy snack. Find out other ways to spice up your oatmeal and see that eating healthy does not always have to be plain and boring.