Fast food items are often, if not always, not allowed when you are having a strict diet. Packed with salts, sugars, and carbohydrates, health conscious people and those who count their calories steer clear of fast food items altogether. However, there are days when you would really like to have some fast food treats. If you simply want to eat healthy but can't give up fast food at the same time, here are some healthier fast food options and tips on how you can eat healthy while satisfying your cravings:
Chick-Fil-A's grilled chicken sandwich can be great for you if you order it without the mayo and a whole-grain bun.
Instead of ordering sodas, go for fruit juices instead. If you want to cut down on the guilt from a meal you order from fast food places, I suggest you order good old water.
Wendy's Chili-Topped Potato is also a good choice. It is a heavy meal in itself and gives you just the right amount of protein, fats, carbs and fiber!
Watch out when it comes to condiments and dressings. You'll be surprised that a lot of the calories and fats actually come from dressings, so instead of using creamy dressings or sauces, try some mustard or BBQ dressing instead.
The Veggie Delite speaks for itself. This veggie-filled sub from Subway would be a great filling snack especially when you're on the go. You can pair it with some vegetable soup for an even more filling feeling!
Instead of having rice in your burrito from Taco Bell, order the black beans instead. These are heavy as well but have less carbs.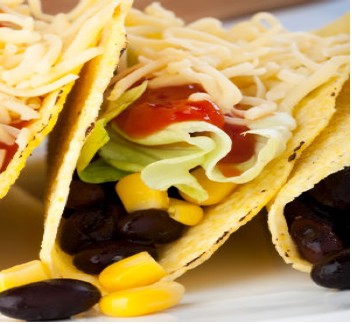 Fulfill your sweet craving for dessert by having a plain sundae instead of one topped with fudge or any other syrup. You get the sweet treat without overdoing the sugar intake!
Jack in the Box's Chicken Teriyaki Bowl has a low amount of saturated fats and less than 600 calories. It can be a great filling meal by itself.
McDonald's small French fries are actually the friendliest when it comes to oil and salt content, so you can go for it when you get some French fry cravings.
I've tried these tips and they do help curb my craving for fast food items!