If you love some garlic cheese biscuits, you must have already tried and enjoyed Red Lobster's Cheddar Bay Biscuits. I agree that you can't have just one as they have advertised, and because of the great and savory taste of these biscuits, people have been looking for ways to replicate it at home. According to Red Lobster itself, clone recipes for this hot stuff has been the most searched online from the items on their menu. Here's that recipe you can use to come up with authentic-tasting Red Lobster Cheddar Bay Biscuits: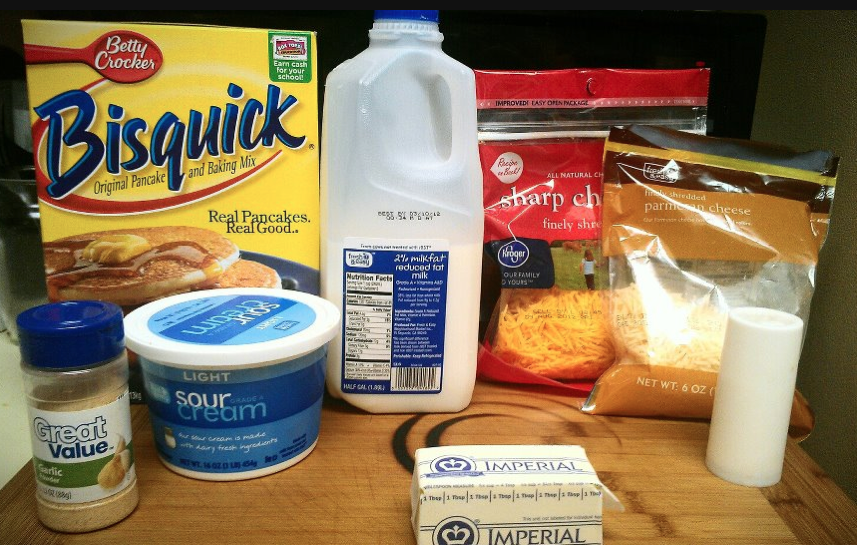 Ingredients
2 ½ cups of Bisquick baking mix
A heaping cup of cheddar cheese, shredded
¼ cup or half a stick of butter, preferably cold
¾ cup of whole milk
¼ teaspoon garlic powder
Procedure
Preheat your oven to 400 degrees while you prepare the batter. Combine your Bisquick with the cold butter using two bread knives or a large fork. Don't mix too thoroughly – but rather, aim for a slightly chunky overall consistency. Once you reach that stage, add in the milk, cheese, and garlic powder. Mix it by hand, but don't over mix it.
On an ungreased cookie sheet, drop about ¼ cup balls of the batter and you'll be ready for baking. You can use two spoons to shape it, or perhaps a small ice cream spoon. Place the cookie sheet into your oven and bake it for about 15 – 17 minutes or until the tops of these sumptuous biscuits turn golden brown.
Place these biscuits on a cooling rack while you prepare the topping for your biscuits. Melt two tablespoons of butter in a small bowl and mix in ½ teaspoon of garlic powder along with some parsley flakes. Use a kitchen brush and take some of this garlic butter for brushing onto the cookies. Use up all of the butter for your cookies and make sure they're all evenly coated!
You'll have a total of 12 biscuits when you're done and you can enjoy this great copycat recipe at home. Pack some for lunch or snack on these immediately after baking to enjoy the fresh buttery garlic flavor!