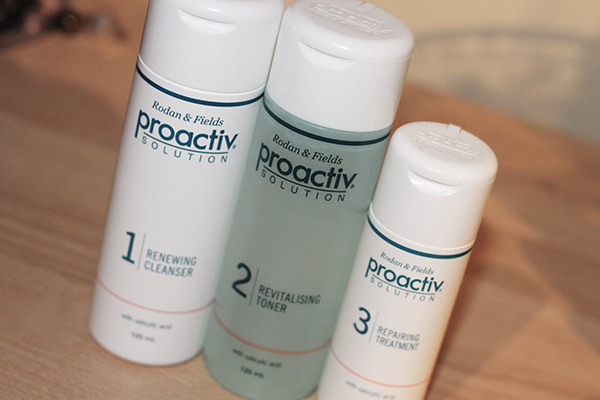 Rodan + Fields was created by Dr. Katie Rodan and Dr. Kathy Fields who are world-famous for their primary creation, Proactive® Solution. The Rodan and Fields brand was originally founded as a department store brand, however, the majority of the products now are sold by Independent Consultants. Because their sales primarily come through the consultants, word of mouth is extremely important to the sales people and to the company itself.
This is not an inexpensive brand, but comparatively to the products that I have purchased and did not like, it could end up being a bargain in the long run!
I haven't had the chance to try the line personally, however apparently the Three-Step Mini Facial is their consultants' biggest sales pitch. This little sample set includes one packet of the Enhancements Micro-Dermabrasion Paste, one ampoule dose of the Redefine Night Renewing Serum, and one ampoule dose of the Redefine Lip Renewing Serum along with instructions. All of the products seem to have excellent reviews.
The line itself consists of four primary collections, Redefine, Reverse, Unblemish, and Soothe. There are also enhancements and additions that you can add to your regimen including massage tools and mineral makeup. The brand is more science-based than my normal skincare products but as time takes a toll on my skin, I have started thinking that science might offer me a better solution.
As I stated, this is not a cost-efficient brand unless you consider the fact that if it works for you, it would save money in the long run. Plus, they are consultant-based so that would be a great way to get a good deal plus make money on the side! I do wish there was an option on their website to find a consultant in my area.