With the roles of men and women in society becoming increasingly blurred, this can make the dating world quite the minefield to navigate. 
For all of you modern women out there who are looking to amp up your love life, here are 14 dating tips that could help you out. 
Embrace Being Single
Yes, there is no denying that singledom can sometimes be quite a chore, but the same applies to being in a relationship too. 
While you may be actively looking for someone to share your life with, you need to also learn how to embrace being single. This will help to give you so much extra confidence, which is something that most men will immediately recognize and be attracted to. 
It may even help to stop dating for a while, so that you can dedicate some time to focussing on yourself.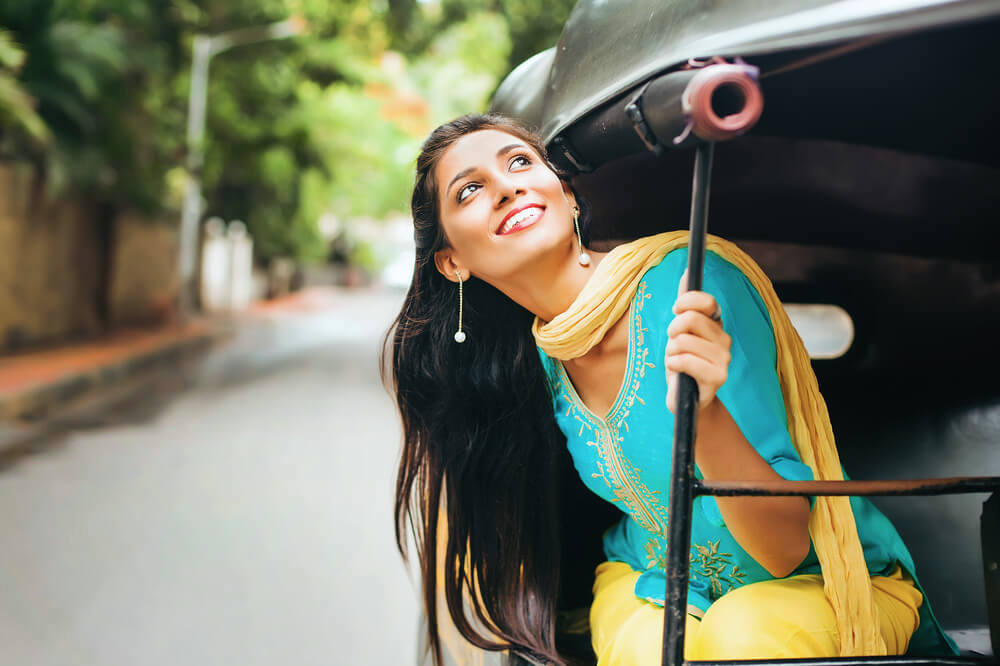 If you know that you are carrying around emotional baggage from previous relationships, spend some time learning how to let this go. Lightening up your load will instantly make it so much easier to meet that new special someone. 
Work on Your Listening Skills
No matter how talkative you are, it is important that your listening skills are strong, especially when on a date. 
Why? 
Because it is important for anyone, whether this may be a potential love interest or not, to feel as though you are paying attention to what they are saying. 
Not only is this something that will really be appreciated, but listening skills are important in so many aspects of life, making this something well worth spending some time on. 
How can you improve your listening skills while on a date? 
Here are a few tips: 
Maintain eye contact with your date

 

Listen to words that are coming out of your date's mouth, and try to create a mental picture of what is being said

 

Don't interrupt when your date is telling you something

 

Only ask questions to further your understanding of what is being said
Pay attention to non-verbal cues, ie. what is not being said
File away key points from your conversation so that you can bring them up again in the future
Keep an Open Mind
It is often far too easy to be judgemental, especially on a first date. 
However, it is so important for you to keep an open mind. 
Everybody will have their own opinions, thoughts and beliefs, and this is what makes each and every one of us so unique. 
Do you completely disagree with something that your date is saying? 
While there is nothing wrong with putting forth your own opinion, make sure that you do not get too heated about any topic. 
Let Your Sense of Humor Shine
When searching for a match, a large portion of men consider a sense of humor to be important, and understandably so. 
However, many women often shy away from making jokes and being too funny, believing that this will put her date off. 
Well, don't be afraid…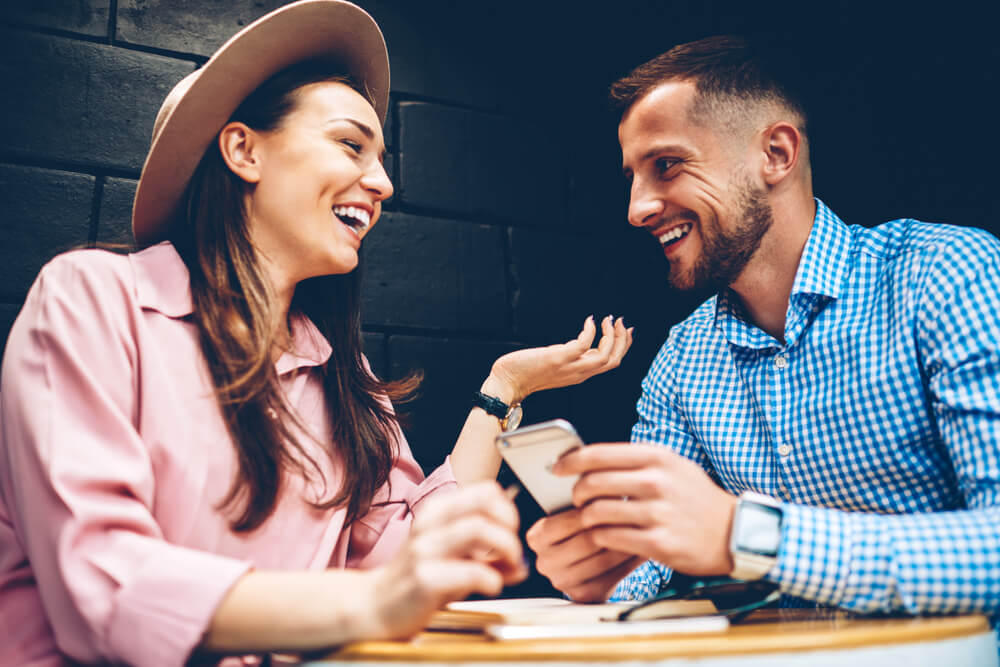 Humor can really help in many ways, not only to break the ice and help the two of you to relax, but also when it comes to navigating your way out of an awkward situation or conversation topic. 
Look for Love in Unexpected Places
When actively searching for that special someone, where do you tend to go to look for love? 
For many women, the answer would be "a bar". 
While this may be commonplace, bars aren't actually a great place to meet the man of your dreams. 
Why? 
For a number of reasons, such as: 
Bars tend to be loud, and therefore aren't the best place for a conversation where you can really get to know someone

 

Bars usually involve drinking alcohol, which can often make a person appear more desirable than you would usually otherwise find them

 

Many men who look for women in a bar tend to be looking for a one night stand rather than a relationship
So, where should you go to meet your man? 
This all depends on your interests, which you obviously want your future love match to share. If you have a dog, try speaking to some of the men at a dog park, or volunteer at a local animal shelter. For those of you who are athletic, a sporting event can be the perfect place to meet that special someone. Travelling to new and exciting places can also be a good way to meet someone with similar interests.
Ask Questions on a First Date
Asking your date questions is one of the best ways to get to know him, but many women don't want to appear too pushy or intrusive, and end up keeping quiet. 
However, research shows that showing an interest in someone by asking questions can really improve your chances of a second date. 
Follow-up questions are also important, as this enables you to delve deeper into a certain topic. 
Of course, you don't want all of your questions to be too serious…
Try throwing a few unexpected questions into the mix, such as: 
Have you read any good books lately?
What's the last song you listened to?

 

Who are you closest to in your family?
What was high school like for you?

 

What makes you nervous?

 
Keep in mind that you don't want to go overboard when it comes to asking questions, or it will feel more like an interrogation than a date. 
The study mentioned above found that around 15 questions is optimum when it comes to scoring a second date. 
Ask Your Friends to Set You Up
When it comes to looking for love, many people are afraid to ask their friends for help, fearing that this may make them appear desperate. 
However, when you really think about it, all of you modern women know that this isn't really the case. 
Not only do your friends love you, and will want to help you, but they will also know you well, which can really help them to pick out the perfect match for you.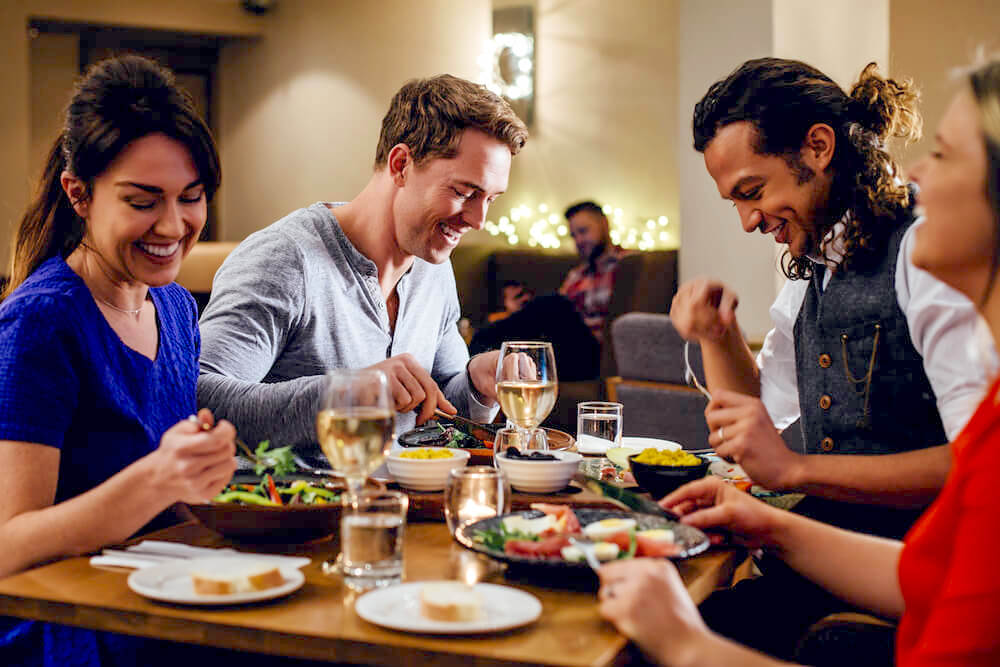 Choose the Right Dating Site
Online dating has had a huge impact on dating in general, and this is a tool that can most definitely help you to find that special someone. 
While there were only a handful of online dating sites and apps a few years ago, there are now so many different ones out there, so how do you know which one to go for? 
Here is a quick rundown on some of the most popular online dating sites: 
Match – this is ideal if you are looking for something serious

 

Tinder – more popular with younger daters who are looking for something casual

 

Bumble – perfect for women who want to make the first move, rather than getting bombarded with inappropriate messages

 

Plenty of Fish – a good general dating site

 

Ok Cupid – effective at matching up compatible traits

 

eHarmony – tends to be favored by a middle-aged to older population
If you have a particular interest and you want to ensure that this is something your match is passionate about too, you may want to consider one of the more unique, niche dating sites out there. If you eat a gluten free diet, Gluten Free Singles may be worth checking out, while dog lovers may want to look into Tindog. 
Be Careful About Sharing Your Personal Information
While you may feel flattered that your date wants to know so much about you, take care when it comes to sharing your personal information, at least until you properly know someone. 
This is especially applicable on a first date, when you can never be sure of a person's true intentions. 
If you are asked for your address, financial information, or anything else that you would usually keep confidential, make sure that you don't go spilling all of these details. 
Split the Bill
It is traditionally expected that men pay the bill when taking a woman out on a date. 
However, modern women tend to disagree with this, and it is becoming increasingly common for people to now split the bill, rather than have one person paying. 
What do you do if your date is strongly insisting on paying the entire bill? 
Graciously accept this, since putting up too much of an argument will only seem impolite. 
Follow Up
Have you ever heard the advice of waiting a few days after a date before getting in touch? 
While this may have been the case in the past, it really doesn't apply any more, especially since instant communication is now all the norm. 
Did you enjoy your date? 
If so, don't be afraid to follow up, and let that special someone know that you had a good time.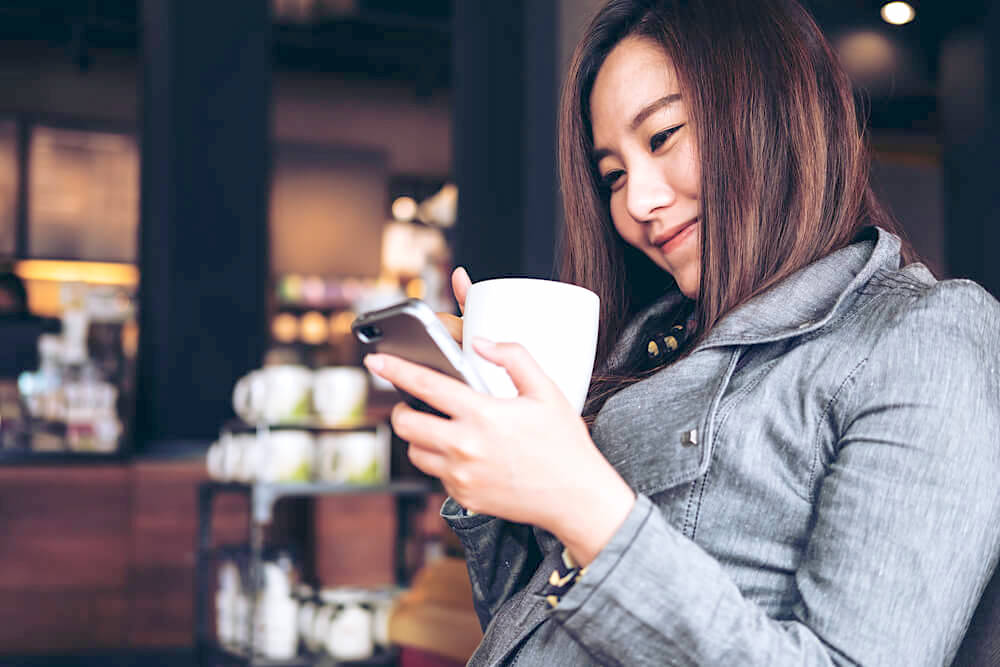 If your date has gotten in touch first, don't purposely leave it too long before replying. If you really enjoyed someone's company, you don't need to play any games. 
Wear Something That Makes You Feel Confident
One of the biggest questions that a woman will have before a date is…
What on earth do I wear?! 
The answer is: 
Don't wear anything so tight that it constricts your breathing

 

Check out the dress code beforehand if you know where you are going, so that you can ensure your outfit adheres to this

 

Never wear something you have never worn before

 

Don't overdo it with the jewelry, opting for one statement piece instead
Find an outfit that looks polished and classy, but doesn't look as though you have tried too hard

 

Focus on one aspect of your face when it comes to your makeup
It is important that your outfit makes you feel confident and empowered, and it always helps to have a few go-to outfits that meet this criteria that you can turn to when dressing for a date. 
Be Honest
While you may feel the urge to embellish the truth in order to impress that special someone, this is something that you should definitely avoid doing. 
Why? 
Because not only does this show your strength and character, but it will also make it so much easier for you and your date to form a connection. 
It goes without saying that a relationship based on lies or misperceptions aren't going to last very long, so make sure that you start off on the right foot. 
Not only that, but if you exaggerate or lie about something to a date, and that one date ends up turning into something more serious, you may find yourself caught up in continuing on with that lie. Once this lie is discovered, which it likely will be, it will cause so many more problems at this point down the line than it would have if you had been honest from the start.
Come Up With Some Unique Date Locations
A movie and dinner, or going out for a drink, tend to be common when it comes to dates, especially early on in a romance. 
However, if you have found yourself going on several dates recently, you will no doubt soon be bored of repeating the same type of date over and over again. 
Rather than opting for something conventional, why not try coming up with a few date ideas that are more unique? 
Not only will this be more fun for the both of you, but it may even help the two of you to bond and get to know each other better.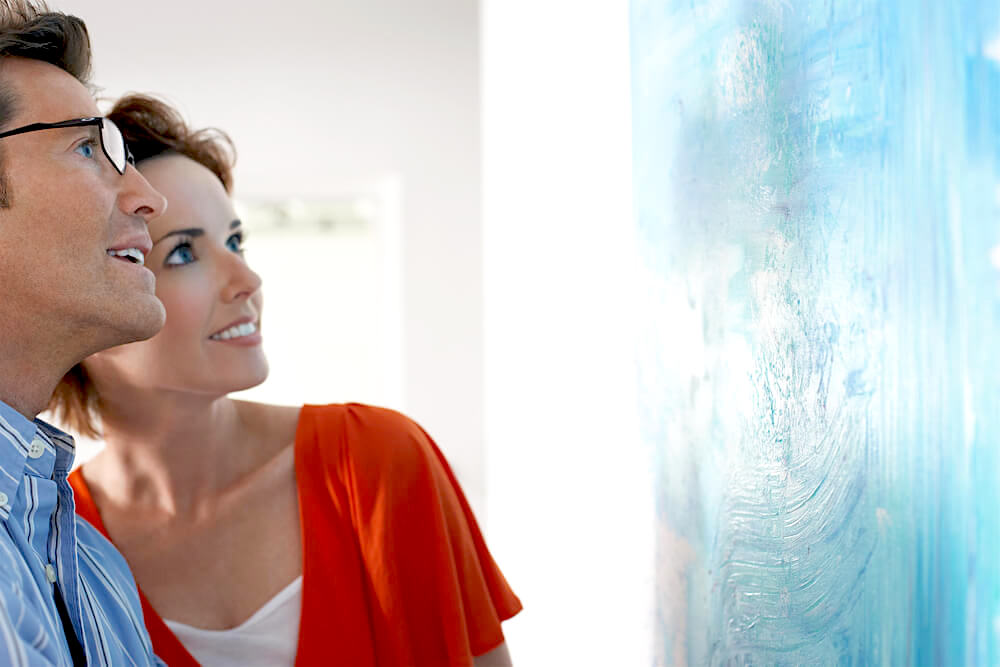 Need some inspiration when it comes to unique dates? 
Here are a few ideas: 
A comedy club

 

An escape room

 

A museum

 

A country walk

 

A food-related tour or experience

 
Dating can seem difficult sometimes, especially in today's modern world. However, dating can also be so fun and exciting, and this should be a time of your life that you enjoy and make the most of. The key thing to remember, as a modern woman, is to keep your independence and confidence, but don't be afraid to let your guard down and invite someone else into your life.