We are quite stringent with our skin care routine but just like everyone else, we develop zits and blemishes from time to time. Those are bad, bad days for us and the best we can do is apply zit cream, pray the blemishes go way ASAP, and hide it with makeup. It doesn't really matter how tiny the zit is, because we always feel like there is a giant spotlight on our faces so we have gotten really good at hiding it with makeup.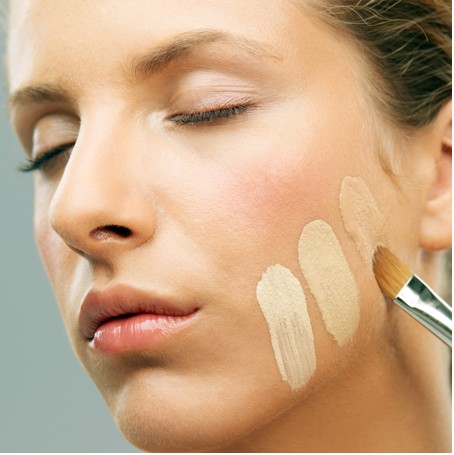 It took us a few tries to get it right, but we finally did it! Now, we are more than happy to share our tips and tricks on how to hide blemishes with the use of makeup.
How to Do It
To effectively hide blemishes with the use of makeup, you need to have the right tools at hand. Below are some suggestions on how you can do it and we guarantee you that they are very easy to do!
This first technique calls for a highlighter, loose powder, and a thick, cream concealer. The first thing you need to do is apply a highlighter to the blemish so that it becomes a lighter shade. Once it has dried, you can apply concealer to the blemish and its surrounding areas. Once that is dry, you can apply loose translucent powder on it with a fluffy brush to set and you are all good!
Another thing you can try is to use a color corrector powder. If you have big, red blemishes, then you can apply a light layer of yellow color corrector on the blemish then follow it up with an oil-free foundation. Once that is set, you follow up with the concealer, and then set it with some loose powder.
If you can't hide it, you might as well flaunt it! Now this one is only for the most brazen of souls. If you have a blemish and it happens to be really tiny, then what you can do is grab a brown eyeliner pencil and turn it into a beauty mark!
These tips are fool-proof so give them a try the next time you have a zit!