If you're stressed out and you happen to feel like giving yourself a treat, one of the ways to feel and look pretty is to get a facial. A word of caution though—there are some things you need to know first before you get a facial!
For First Timers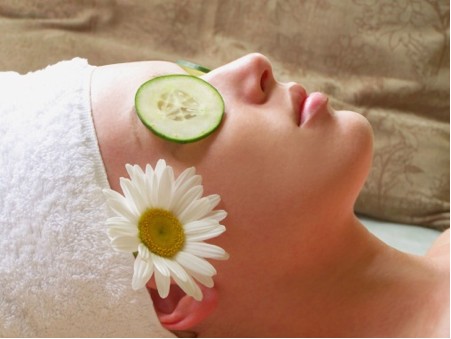 If it's your first time, particularly if you have sensitive skin, you may expect a bit of redness after your first facial. This is because your skin is not used to the chemicals used in facials. You can always tell your dermatologist that it's your first time and to be gentle on your skin.
Some people get acne breakouts after their first facial which is why they should follow it up with another one. Since facials cleanse the skin and allow more new skin cells to resurface, it may be more sensitive for a while and some breakouts may occur. Always remember to have a professional do your facial treatments for you.
So, should you have a facial treatment?
Different facial routines take care of different facial skin problems. It is important to identify which kind of facial skin problem you have when thinking of getting a facial done. Here are some of the most common reasons why you should get a facial:
Acne – Acne sufferers may get facials to get rid of acne over time. Remember that acne cannot be removed all in one go and may require several sessions.
Dry skin – If your facial skin is dry and peeling and usual moisturizers don't work, maybe it's time for an even more hydrating facial routine.
Blemishes – Scars, spots, acne blemishes and other facial skin impurities may bother other people. There are now facial treatments which remove the top layer of the skin to reveal fairer skin underneath.
You can consult a dermatologist for which kind of facial treatment to get. Keep in mind that you may have to get several facial sessions before you see results, so you should also have some budget allocation for it if you want to see the results you desire. If other DIY beauty care techniques don't work for your skin concerns, you may consider getting professional facial services.