If you're looking for some romantic getaways in Arizona, you've come to the right place! Sometimes, taking time away from your normal routine can get you refreshed and make you closer to your special someone. Take a look at some of these great places I've found and plan your next stay in Arizona to include these!
Gas Light Inn – This is a quaint and historical place with only 10 rooms, so it's bound to feel homey and far from commercial. They even have their gourmet coffee bar and exotic wine and beer bar so you and your SO will be in for a drinking treat when you decide to visit this place at 5747 W. Glendale Ave.
Hampton Inn and Suites – If you plan on enjoying the local attractions of Arizona, the Hampton Inn and Suites is a great place since it's close to everything! They have a southwestern-inspired décor for a desert-like ambience while having all the comforts of a modern hotel accommodation. They're at 6630 North 95th Avenue.
The Renaissance Glendale Hotel and Spa – Treat yourself to a great spa experience at The Renaissance Glendale Hotel and Spa at 9495 West Coyotes Blvd. It is also situated right in the heart of the shopping and entertainment district so if you want a taste of the nightlife in the area, you and your sweetheart have a lot of party places to go to after the spa.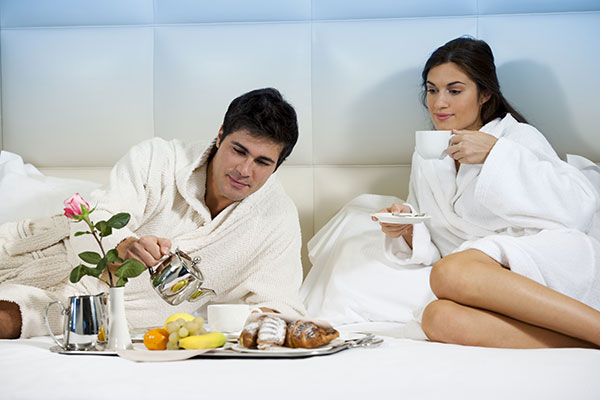 Motel 6 – If you are looking for a getaway with the lowest rates in Glendale, Motel 6 is the best choice. It is located at 7116 N. 59th Ave, and what's great about this is that the motel is also pet-friendly so if you plan on bringing your furry friend along, you'll have no problem here.
Comfort Suites Glendale – Another pet-friendly hotel, Comfort Suites Hotel, which is at 9824 W. Camelback Road, is just a few minutes away from the Westgate City Center and they even offer free transportation within seven miles from the hotel.
If you want to spend some time away from home and be relaxed with your special someone, you ought to try these places!