Remember the first date, the first kiss, the first time she moved in?
We're not talking about you!
If your best friend, sibling, cousin, or co-worker has gone for the wedding plunge and wants to say "I do" in front of a hundred guests decked in gold and pink (hey, to each person their own), then it's time for you to KIV the perfect wedding gift.
And you don't want just any old gift from your mother's closet, either (that special closet full of unused things to be recycled as gifts – yes, we know about it). You want a gift that's practical, pretty and – ideally – a pronouncement of what you think their relationship means (preferably good things).
So we've come up with 19 amazing – and useful – wedding gift ideas for your inspiration, divided into four categories. Hopefully, your lucky couple will appreciate the effort!
Creative Gifts from You
If you wish to add a touch of your own to the wedding gift – or if you're simply on a budget – check out these cool gift ideas below.
1. Your Talent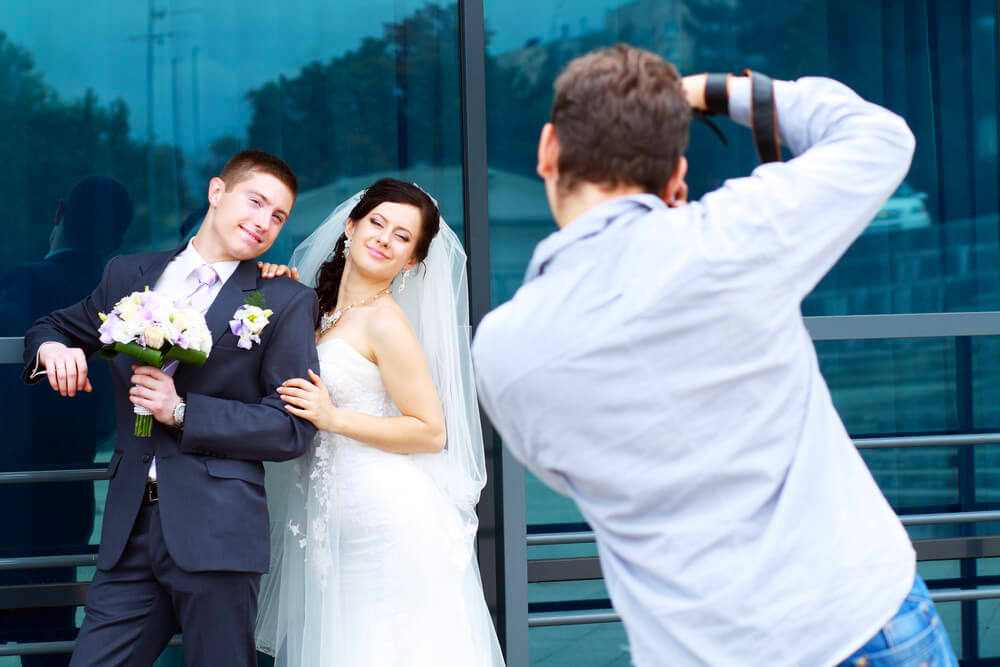 Depending on the couple's situation and yours, offering to cover a specific portion of the wedding cost can be an amazing gift. If you have a talent for photography, why not offer your own services? If you draw stunning portraits, why not offer a hand-drawn portrait of the couple, or – better yet – illustrate the wedding invitations? The wedding couple will be completely bowled over.
2. Your Time
If short on funds, offer the gift of your time. The husband-and-wife-to-be will be crazy busy in the weeks leading up to the wedding, so any offers to pet sit, house sit, or take care of something specific for the ceremony itself, can be a life-saver. You want to be life-saver.
3. Hand-Crafted Memento
A creative memento can be a great memory for them to treasure. Pick a place that has special meaning for the couple – where they met, where they took their honeymoon, etc. –  and give them a customized map of the location. Or if they like to travel, create a collage of all the places that they treasure together as a couple. A geographical map of their relationship!
4. Fun Collage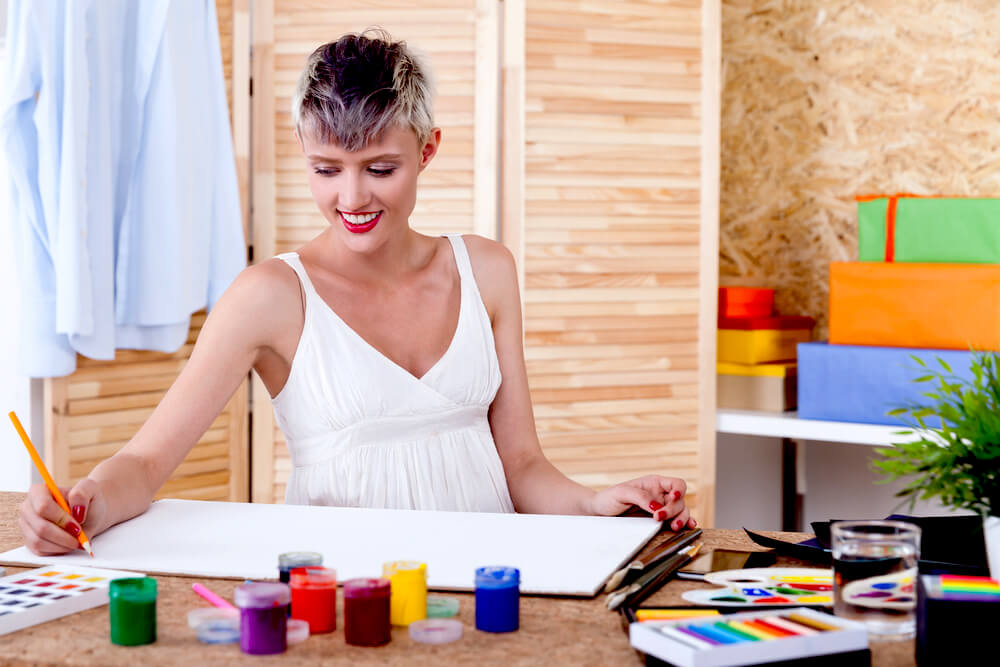 Sometimes in all of the hustle and insanity of a wedding, the little mementos can be forgotten or left behind. There are no extra invitations or programs or place cards set aside for later. Make an effort as the event unfolds, and collect a set of these items, and anything else that might be fitting so that you can create a collage or memory book for the couple after the craziness has settled back down. They will appreciate the foresight and care of your handcrafted gift.
Romantic Gifts for the Couple
The newlyweds are going to want to spend time together – why not enable this with a choice wedding gift?
5. A Day at the Spa
Depending on your own budget, you can buy them a luxurious day at the spa as a couple, complete with relaxing sauna and couples' massage or you can make a beautiful bottle of homemade scented bath salts so that they can soak in the privacy of their own home. After all of the stress of the wedding, they will need some time to relax and just reconnect with each other and get ready for their new married life.
6. Tickets to a Game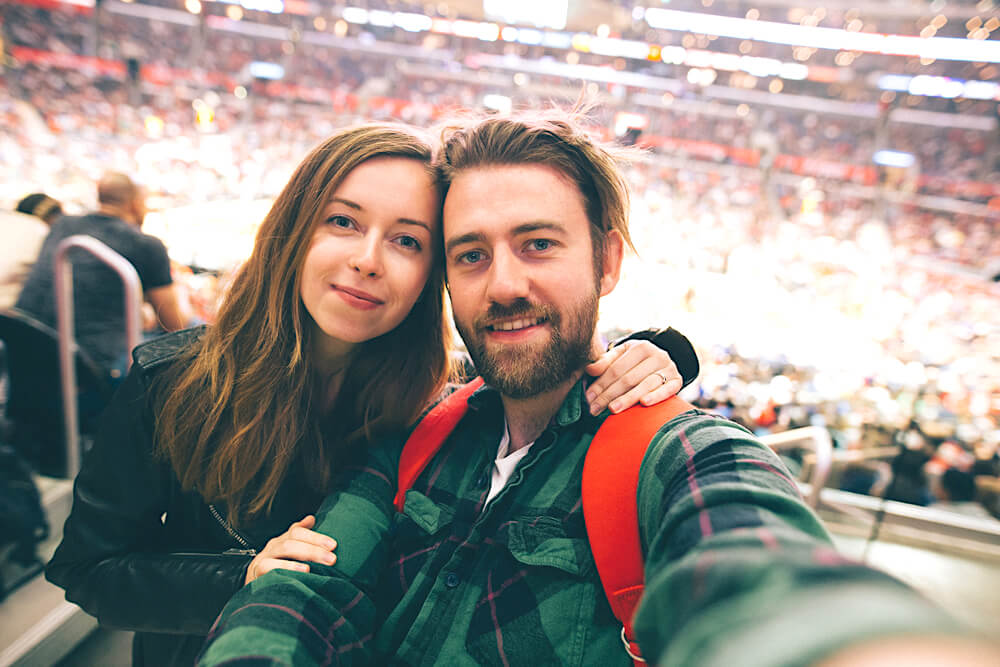 Depending on how well you know one or both of the happy couple, gifting them with a set of date nights can be truly special. And what better way to do it than two tickets to the World Series? Watching a live game together can be incredibly romantic – and full of adrenalin.
7. Monthly Delivery Service
Why just give them one gift when you can give them twelve? Consider gifting the happy couple a monthly delivery service, such as wine or cheese or coffee of the month.  It is a special treat every month until they celebrate their first anniversary. That's a pretty awesome reminder of their special day!
8. Gift Basket for a Dinner-for-Two
This doesn't have to be fancy – all you have to do is put together a cute gift basket of the basic ingredients for a simple dinner for two at home. A jar of your favorite pasta sauce, a package of dried pasta, a small gift certificate for a loaf of fresh bread, and a handful of tealights will hit the spot. It's also great if they've just come home from their honeymoon and haven't gone grocery shopping!
9. Snuggly Warm Throw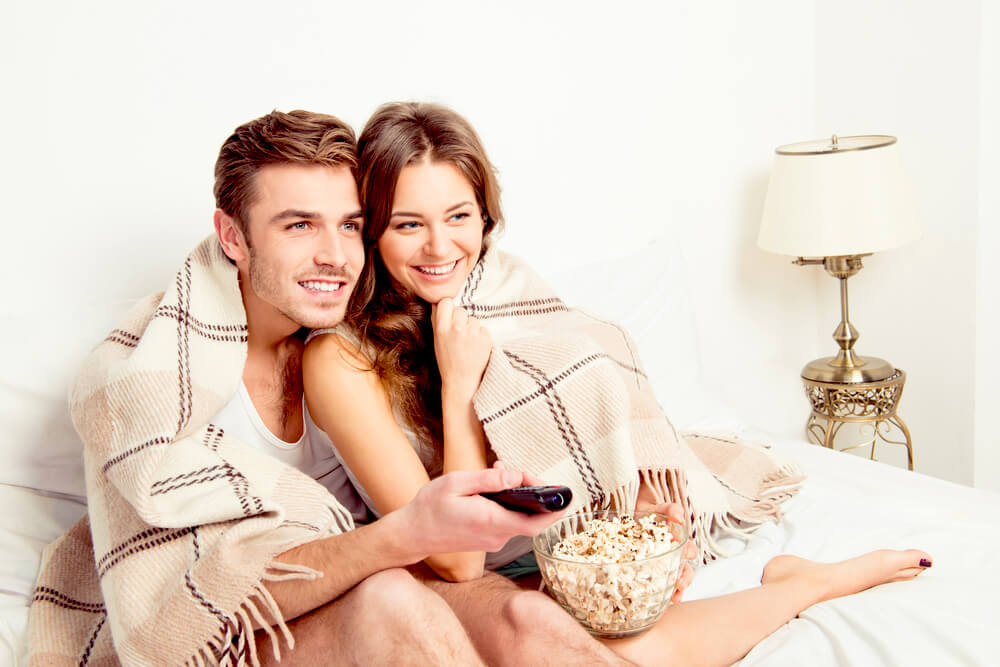 Newlyweds will want to snuggle! If you're not sure what colors they have in their home, it's a safe bet to choose one of the wedding colors or go with a soft neutral like ivory or beige. A lot of places will even embroider the blanket with their new monogram or the wedding date. Your favorite couple will love you for it.
Fun Gifts for the New Home
Chances are, the newly registered couple will be moving into a new home, too. It's all part of celebrating the start of a new life together. Here're a few gift ideas for their first abode.
10. Snazzy Welcome Mat
Often times the wedding coincides with one member of the couple moving in with the other, or getting a new place that's theirs together. A snazzy welcome mat is just the thing to adorn their new digs together, and is one of those finishing touches on a new home that can get forgotten in the hustle of wedding and moving craziness. If the date is near a specific time of year, buy a festive one such as a firework design for the Fourth of July or a snowman for the holidays!
11. Specialty Herbs and Spices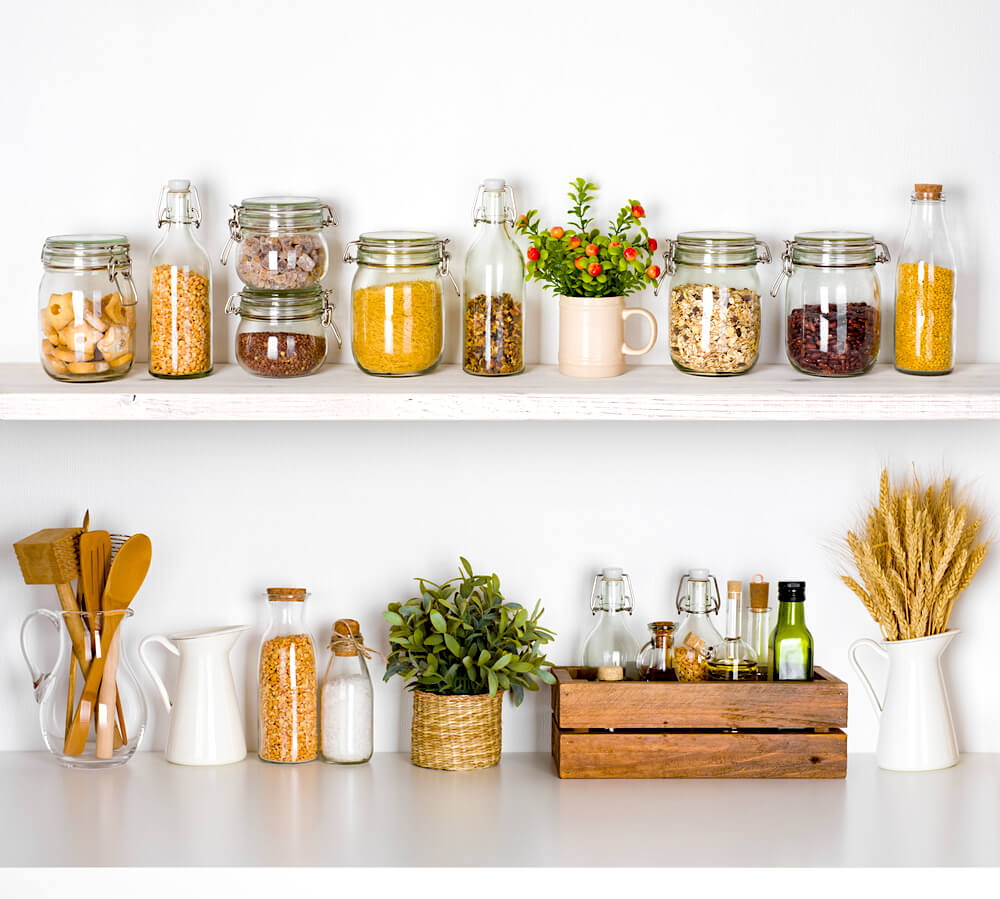 Even if they are already accomplished cooks, trying something new can really spice up a relationship! Try searching around in your area for a specialty shop that can help you pick out some unique options and tasty blends. They might even invite you over to try their new creations!
12. Aromatherapy Love
Did you know that the human nose can distinguish up to 1 trillion scents? You'd hope that most of these bring up happy memories! To give their home (and noses) a treat, try an aromatherapy set, or offer up a chic little reed diffuser. If you want to bring the scent to the bathroom, try for a few bath bombs, too.
13. Unique Serving Dish
Even if you don't wish to give them their pottery or china, a beautiful and unique serving dish can be quite useful. You can take a look at the dishes they did choose, and pick something that coordinates without matching. You'll want the piece to harmonize with their color and décor scheme, but still stand out as something special. Elegant white or black also works with almost everything. Serving love with every meal is calorie-free!
14. Potted Bonsai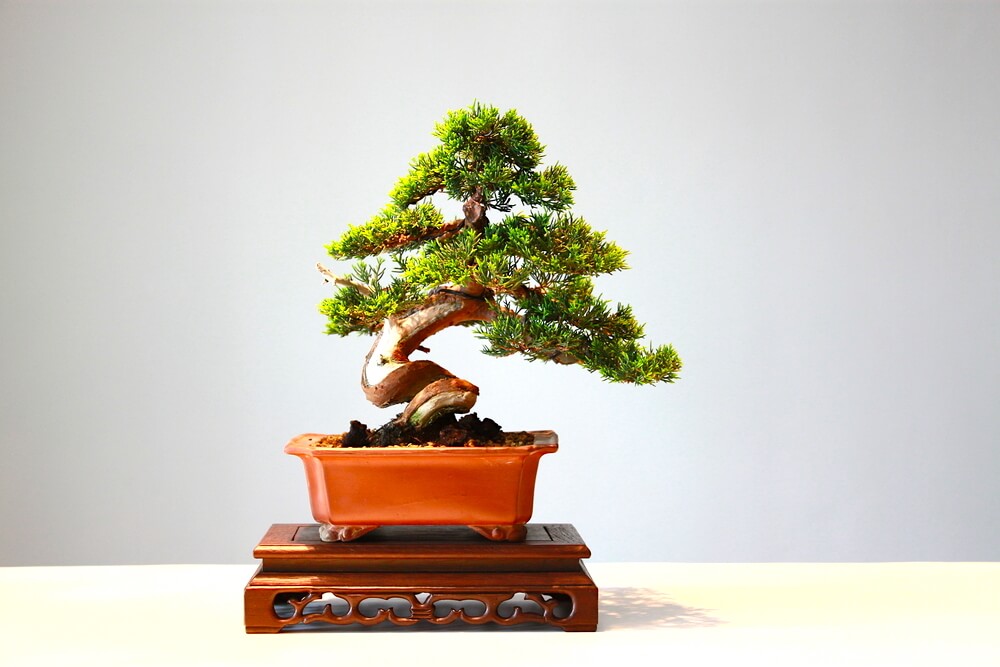 A healthy, thriving potted bonsai will live as long as the couple, and maybe even their children. What better way to show your support for eternal love than a pot of life? It'll make a great centerpiece for their home, and maybe even bring some feng shui into their new life together.
15. Swanky Knife Set
If they are young and just starting out their adult life, a nice knife set can really make the difference as you are learning to cook for your new spouse. Ask anyone who has ever tried to slice a tomato with a dull knife, you will end up with ketchup instead! If the couple has not done a lot of cooking in the past, they may not even realize that a good knife set is an essential kitchen item. And even if they are experienced cooks, a shiny new set of good-quality knives will make the new meals all the more special.
Practical Gifts for Their New Life
It's all very well and nice to have flowers and pretty decorations, but sometimes the best gifts are simply the ones that can be used. Check out these quirky yet practical gifts for the bride and groom.
16. Salt Block
This is one for the couple who likes to cook over open flames! Combine a salt block with a few basic barbecue tools such as a spatula and a pair of tongs, and you have the makings for a perfect Sunday afternoon in the backyard. The salt blocks also make awesome serving platters when you're done grilling, and they infuse delicious flavor to whatever you are cooking up. They can be intimidating at first, so you can even throw in a copy of the cookbook Salted to give him some ideas.
17. Credit Card Survival Tool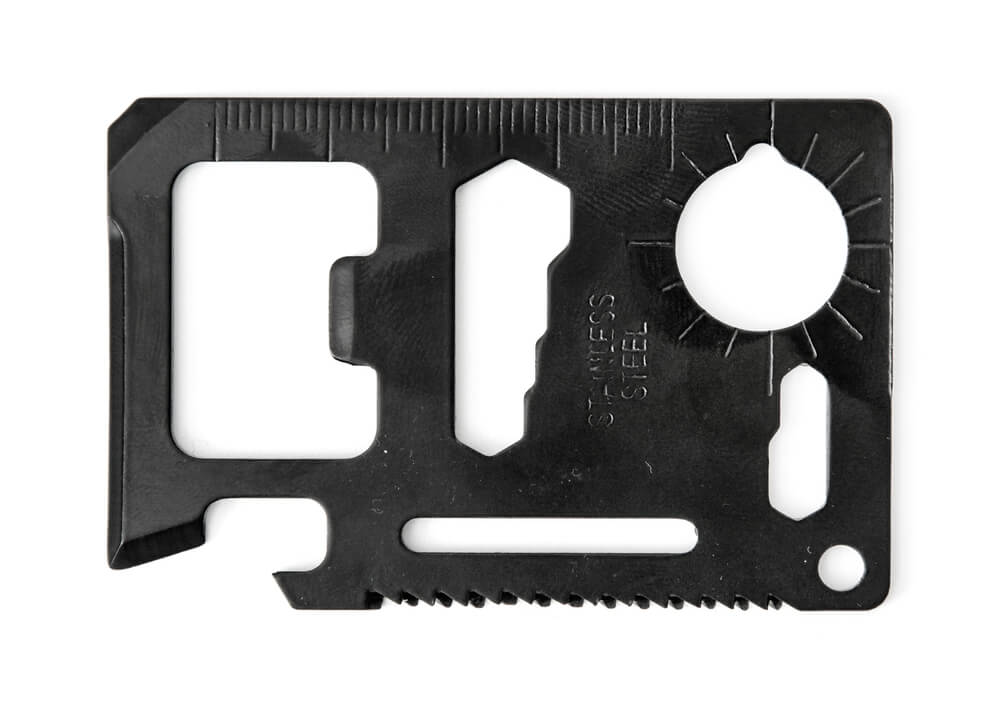 These are the coolest things! Most of them are about the size of a credit card, fit easily into a standard wallet, and are amazingly handy. There are several different varieties and types available and they usually contain a combination of bottle opener, can opener, box opener, screwdrivers, rulers, hex heads, and more.
18. One Sweet Cookbook
Desserts are the stuff of love and make-ups. Every marriage is bound to have hiccups and new lessons at any given time, and a few sweet treats can help make the medicine go down better. Gift your lovely couple with a choice cookbook for desserts.
19. Donate to Their Favorite Charity
If the couple has expressed that they don't want any gifts for the event (when the invitation says "your presence is present enough"), you will want to respect that. But you may feel like honoring their commitment in some way so consider making a donation in their honor. Find out what cause or organization is significant or meaningful to them, and give your money to someone who needs it in the name of the new couple. With this gift, everyone wins!
What do you think about our list? Do you have any of your own to add? Let us know in the comments below!