When it comes to the latest haute couture runways, the headwear philosophy has been to go big or go home – making hats a must-have accessory for the seasons ahead of us.
When it comes to styles, the fashion gods don't discriminate – everything from retro, historical designs to sleek sportswear to kooky avant-garde headgear is totally a-OK.
And to help you find out about the hottest hat styles that are currently making the rounds, we've assembled this list that features some of the most coveted headgear right now.
So, kick back and let us guide you to your next headwear addition!
Beret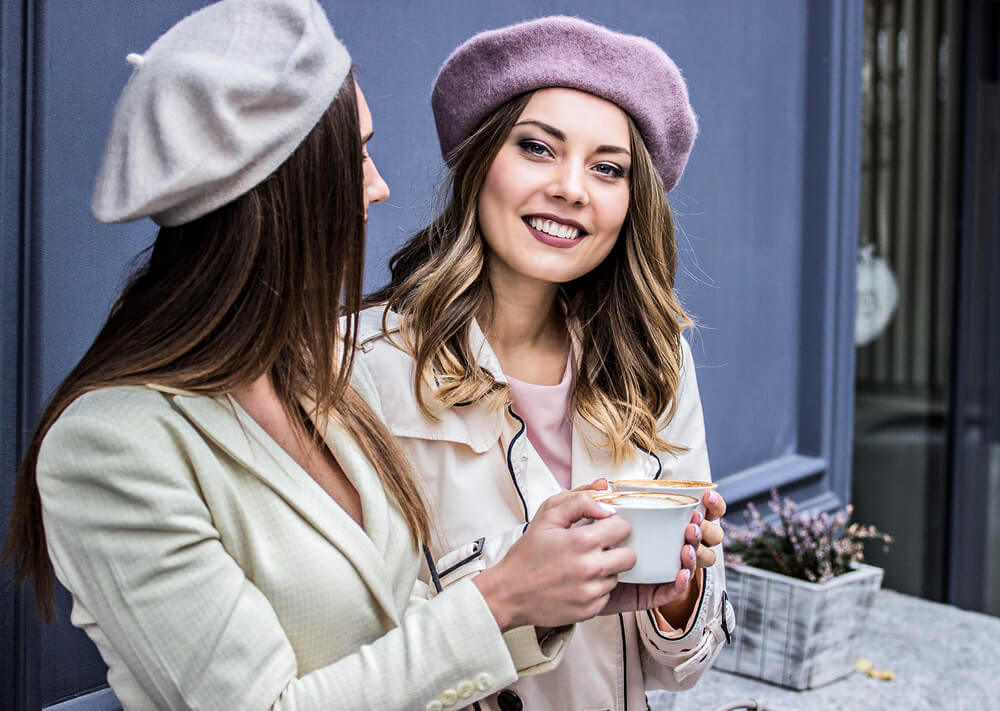 Nothing embodies the sophisticated European vibe quite like a stylish beret.
Long enjoyed by painters, beatniks and French resistance fighters, berets have become the ultimate headwear must-have for fashionistas of all stripes – from haute couture models to Instagram influences.
It's no wonder this classic hat style has become so popular in recent years: they have the potential to instantly take your look to sartorial heights.
And if you're worried you're only one vintage bicycle and baguette away from look like a try-hard tourist in Paris, here are some ideas on how to style berets so they blend seamlessly into your everyday wear.
If you're trying to pull off the romantic beret look, go for the classic suede material in deep red or brown and couple it with a Bardot-style, off-the-shoulder top dress. Your look will immediately channel that elegant 1960s feel evocative of the French New Wave actresses.
Still, if this doesn't really capture your aesthetics, fret not: berets don't always have to be all dainty and whimsical.
For a more guerilla-like vibe, go for a black leather beret and tilt it to the side. Pair up your chic hat with a pair of sleek sunglasses and your beret look will be a little less Parisian and a little more revolutionary.
Beanie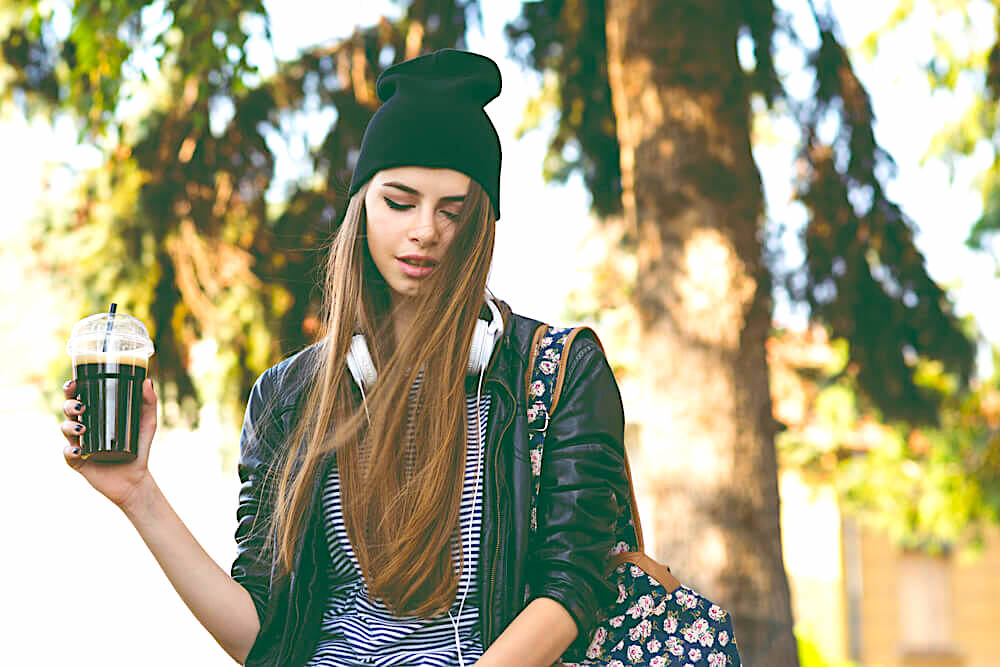 Beanies are the kind of hat that never goes out of style, probably because of its comfort, practicality and versatility.
A go-to accessory for everyone who lives in colder climates, beanies are the fastest way to keep your head warm without worrying too much about fitting them into the rest of your ensemble. Moreover, this winter staple is a great way to hide the fact you're having a bad hair day!
And yet, despite (or because of?) their unmistakably effortless vibe, beanies are no longer reserved for the casual wearer only. These days, the ubiquitous winter hat can be seen on all kinds of style enthusiasts, from A-listers getting papped on a coffee run to off-duty designer darlings.
When it comes to styling, the first instinct is to keep the beany cool and casual.
In this case, you can combine your hat with a pair of crisp white sneakers and trendy, ripped boyfriend jeans.
If you're in need of a more heavy-duty winter ensemble, go all out and combine the beanie with a thick, puffer jacket and a pair of sturdy winter boots.
Beanies can also be a great way to give a punk-rock edge to your outfits. Pair it up with a motto jacket, studded belt and a pair of ultra-tight black skinny jeans and – bam – you're instantly channeling No Doubt-era Gwen Stefani.
On the other hand, you can utilize your beanie as a tool for toning down outfits that you deem a little too uppity. For example, if your winter uniform consists of a sleek, tailored coat and a pair of chic boots, you can throw on a beanie and instantly give your outfit a more dressed down appearance.
Ushanka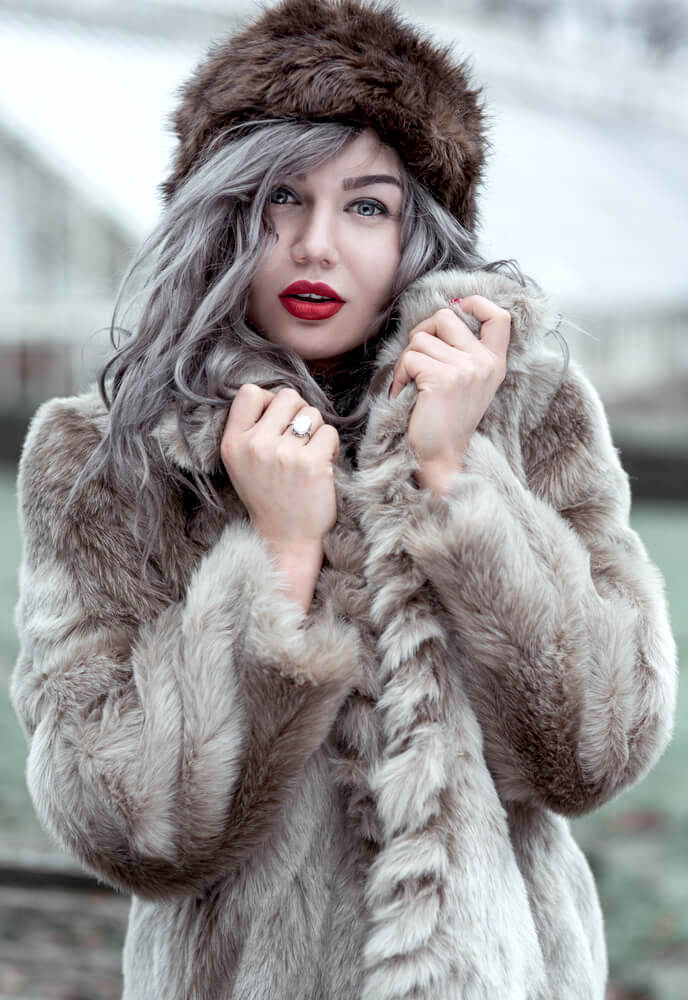 If you happen to live in a place where the weather gets extremely frigid, you might think that words "hat" and "style" simply don't go together.
Well, you're in for a surprise!
If you need creative inspiration on how to look fashionable even during the most freezing winter months, just turn to eastern Europeans, who have been enduring winters in style for centuries.
How do they do it?
Well, getting decked out in fur head to toe is the simplest way to embody the winter wonderland aesthetics while remaining warm and snug.
And ushankas, those famous Russian winter hats, are the essential piece for fully realizing this wintertime fantasy.
Their dramatic, oversized appearance will kick any outfit up a notch and give it that cozy appearance.
Perhaps you're reluctant to try out this style for ethical reasons.
Don't worry! If you want to keep things animal-friendly, you can always opt for faux-fur Russian-style hats that can be just as stylish and luxurious as the real deal.
The best way to keep toasty and channel your inner Anna Karenina is to combine your ushanka with a lavish (faux) fur coat and a pair of statement boots.
On the other hand, if you'd prefer to keep your outfit on the more understated side, throw on a sleek, minimalistic coat with a pair of flat boots and let your furry hat be the star of the show.
Panama Hat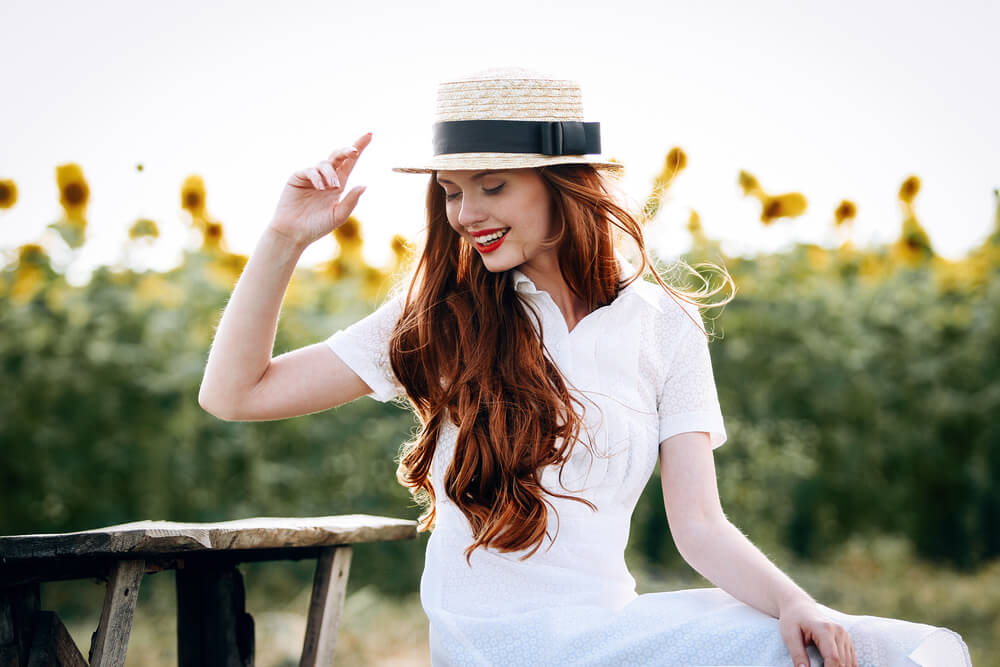 Nothing says breezy summer nights at the beach bar quite like a panama hat.
This classy design originates from Ecuador, where hats are made by weaving toquilla palm leaves. They feature a mid-sized brim and a high crown, usually with a ribbon or band wrapped around it.
Due to their breathable, lightweight texture, panama hats make for a perfect summer accessory when temperatures soar to unbearable height.
As far as styling goes, panama hats work like a charm against linen or silky materials. However, for a more dressed down vibe, you can combine them with a loose button up shirt tucked in a pair of light-denim skinny jeans.
Havana hats are also a godsend for the festival season, where staying shielded from the sun is of paramount importance.
If you plan on getting a panama hat as an accompany to an outdoor festival, you can style it various different ways to achieve that ultimate laid-back Coachella-esque vibe; for example, with high waited shorts and crop tops or with a loose sundress and a pair of chic sandals.
Sun Hat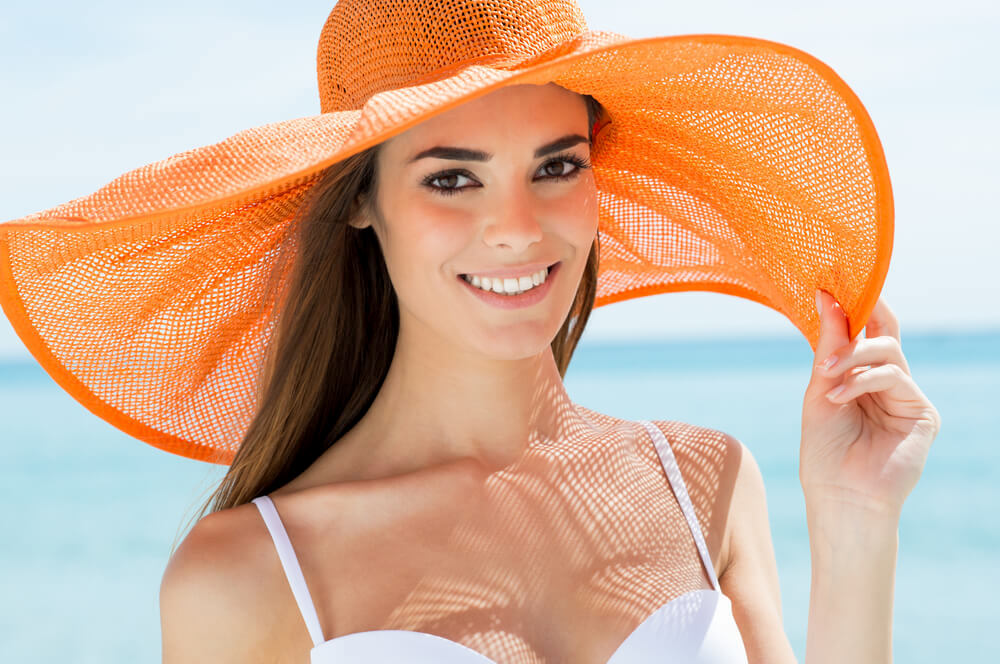 Summers tend to be tricky when it comes to styling fashion-forward outfits.
The less fabric you have to work with, the harder it becomes to assemble a fully sartorial look.
So, if you are getting ready for summer holidays and don't want your style to go unnoticed, then you simply must invest in a stylish beach hat.
These timeless headwear pieces are usually made of straw and feature a wide brim, which adds to the drama of this flattering hat style.
Ideal for sheltering your face from sun in scorching heat, not only will a good sun hat protect you from harmful UV rays, it will also make you look like a bona fide Cote d'Azur beach diva.
When if comes to styling, you can fully realize your seaside goddess look by combining your hat with an airy and elegant summer dress, tunic or kaftan. Complete your look up with an oversized beach bag and we are positive no one will be able to ignore your chic seaside ensemble.
And let's not forget sun hat's best fashion friend: a pair of over-the-top sunglasses. With these two on your head, you can rest assured no one will dare bother you while you unwind on a sandy beach away from the eyes of the world.
Baseball cap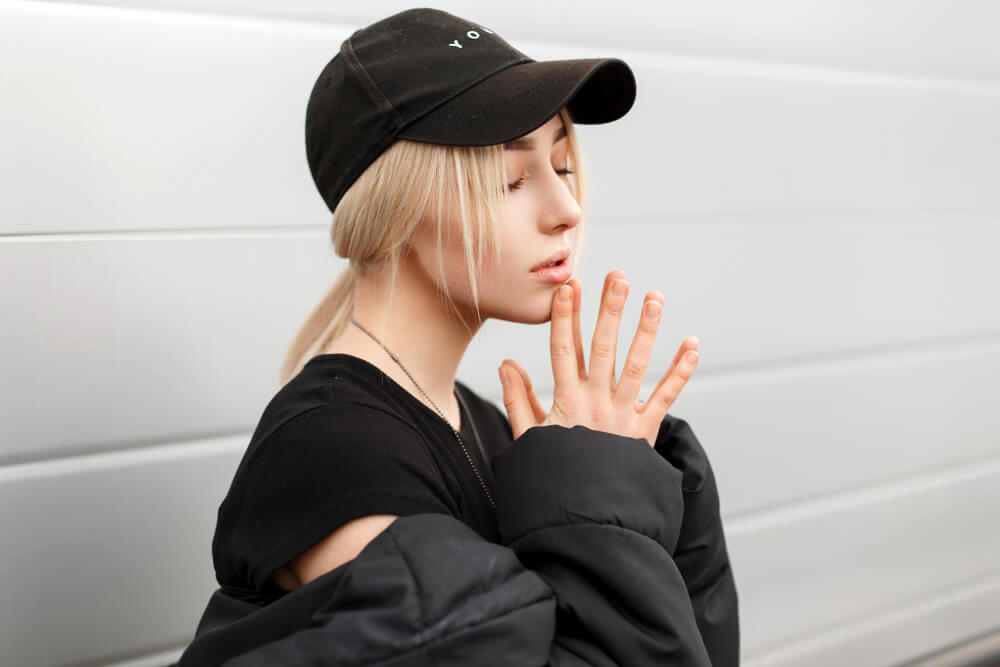 Long gone are the days when baseball caps were only associated with sports fans or American tourists abroad.
These days, they are an instantly recognizable staple of every athleisure enthusiast and Instagram baddie out there.
Not only have baseball caps become supremely stylish, they can also be quickly thrown on when you want to shield your face from the sun or don't feel like washing your hair.
If all of these reasons have convinced to you give baseball caps a go, but you're still not sure how to pull off the nonchalant, sporty vibe, here are some ideas on how to incorporate various baseball cap styles into your day-to-day look.
To begin with, a baseball cap will feel most at home when combined with a loose shirt and a pair of skinnies or boyfriend jeans.
On the other hand, if you want to embody the currently popular Hypebeast-inspired look, pair your baseball cap with an oversized hoodie, a pair of leggings and whatever are the hottest kicks on the market.
For that uber-fashionable monochromatic aesthetic, invest in a suede baseball cap in muted colors (like camel or olive green) and match it with outfit pieces in similar hues. You will end up with a polished, streamlined look that still maintains the casual, urban feel.
Baseball caps can also be your literal statement piece: these days, they come with all kinds of graphic writing, so if you feel like channeling a particular sentiment, get a cap that will show off your attitude in the most straightforward way.
Fedora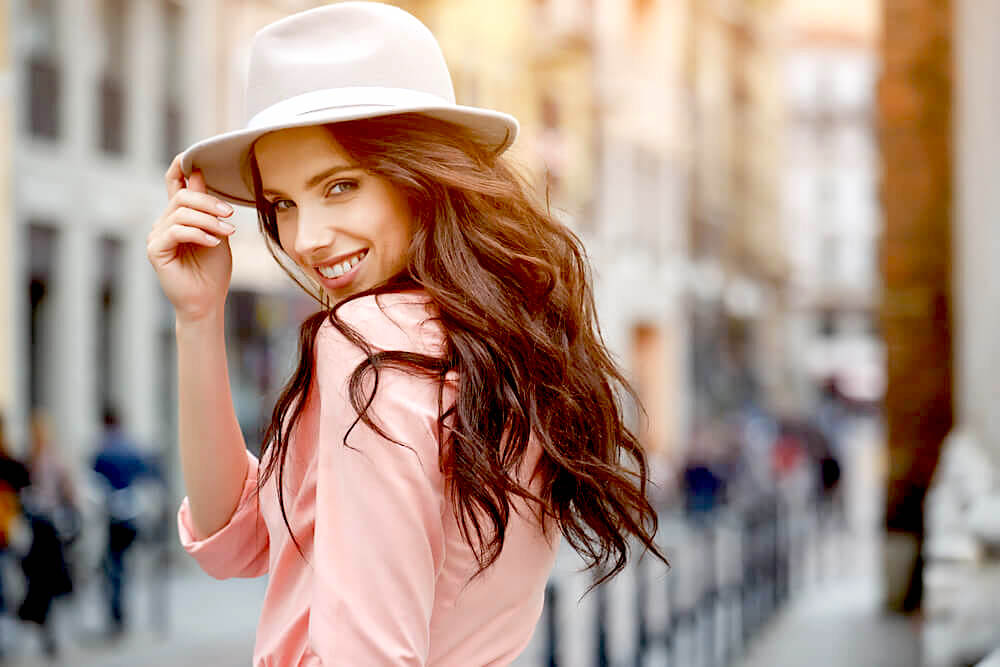 Historically, fedoras have been associated with gangsters who ruled the streets of New York City during the Prohibition era of the '20s and 30s.
In the second half of the 20th century, they took a short break from the fashion scene, only to explode at the turn of the century, thanks to celebrities like Alicia Keys and Mary J. Blige.
This time, it was women who were flocking to get their own fedora in hope they will finally manage to channel their inner R'n'B diva.
In recent years, fedoras have been experiencing yet another revival in the world of fashion.
These days, they come in a wide variety of styles, making fedoras appropriate for all kinds of occasions and moods.
One of the most popular ways to rock a fedora is with skinny jeans, an oversized coat and statement sunglasses for the subtle bohemian look.
Baker Boy Hat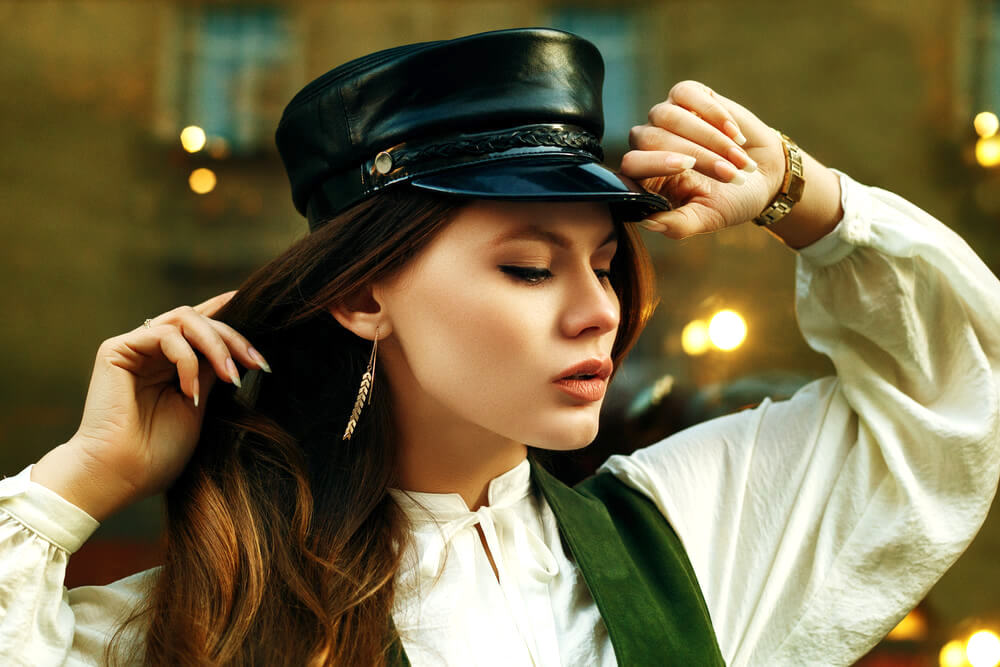 If you've been paying attention to the fashion world, you must have noticed that this style of headwear has been doing the rounds for at least a couple of years – on celebrities, models and fashion bloggers alike.
Many names are used to refer to this style: newsboy cap, paperboy cap, lieutenant cap, fisherman hat, captain's cap, etc.
Whatever your preferred nomenclature, one thing's for sure – the baker boy hat is here to stay.
This trend should come as no surprise, really – its structured design is a quick shortcut for giving your outfit a more defined look.
Baker boy hats come in various materials and colors, which can be used to evoke different moods and aesthetic.
For example, if you want to channel the cute, bookish vibe, grace your head with a suede baker boy hat in grey or brown.
On the other hand, if you strive to achieve a dramatic look, a baker boy hat with a black patent finish will be a more appropriate fit.
And there you have it, the ultimate list of the trendiest headwear. Whatever the style you're currently rocking, we are sure you will find the hat that will make your outfit go from fine to fabulous.