With the new year comes the opportunity to try new things, feel inspired and open our minds to a whole new world of possibilities! Maybe you're hoping to brush up on your fashion and beauty techniques or take up a wild new hobby. Perhaps you're waiting to discover something new in the entertainment world or travel to those destinations you've only dreamt of. Whatever your new year plans are, we all need a little inspiration from time to time! To that end, we can think of no better way to discover new topics at home and on the go than listening to the advice and experiences directly from the experts!
Whatever you're into, we have the perfect podcast for you! Set off 2020 with a bang and subscribe to these incredible podcasts that are sure to inspire, inform and entertain!
Fashion & Beauty Podcasts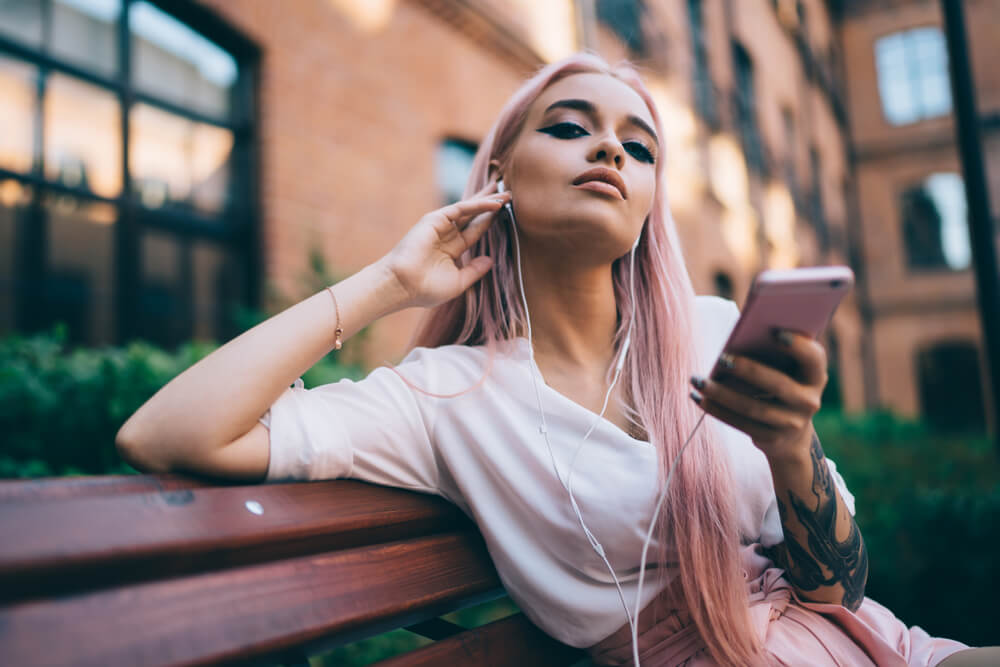 Looking for the most amazing fashion & beauty podcasts for 2020?
You're in the right place!
Whether you're a professionally qualified makeup artist or you fancy trying something new and fun with your beauty routine, you love to dabble in brilliant bargain vintage clothes or you're a die-hard lover of designer brands, we have the perfect podcasts for your year ahead! You can also check out our makeup tips right here!
Forever 35 is a fun and informative beauty podcast run by two close friends, Kate and Doree. Not only do these two spend each podcast discussing helpful tips and tricks about all things beauty, but they also cover products they love, nutrition, exercise, and even meditation. Every episode, Kate and Doree welcome a new guest and together they discuss how all things beauty related evolve and take on a different meaning as they age through their lives. 
Another of our favorite beauty duos are Jessica Matlin and Jennifer Goldstein! Their award-winning podcast, Fat Mascara, covers everything from revolutionary (sometimes strange) new beauty treatments and celebrity interviews. to hilarious beauty fail stories and recommended new products. As both ladies are beauty editors during the daytime, there's no shortage of trending industry news and must-know beauty advice from them and their fabulous weekly guests! 
If you love searching for hours on end for that perfect vintage find, making your pieces last and choosing second-hand fashion as often as you can, you'll love Pre-Loved Podcast. This weekly show discusses the importance of slow-fashion and sustainable clothing as well as all things style and vintage!
Travel Podcasts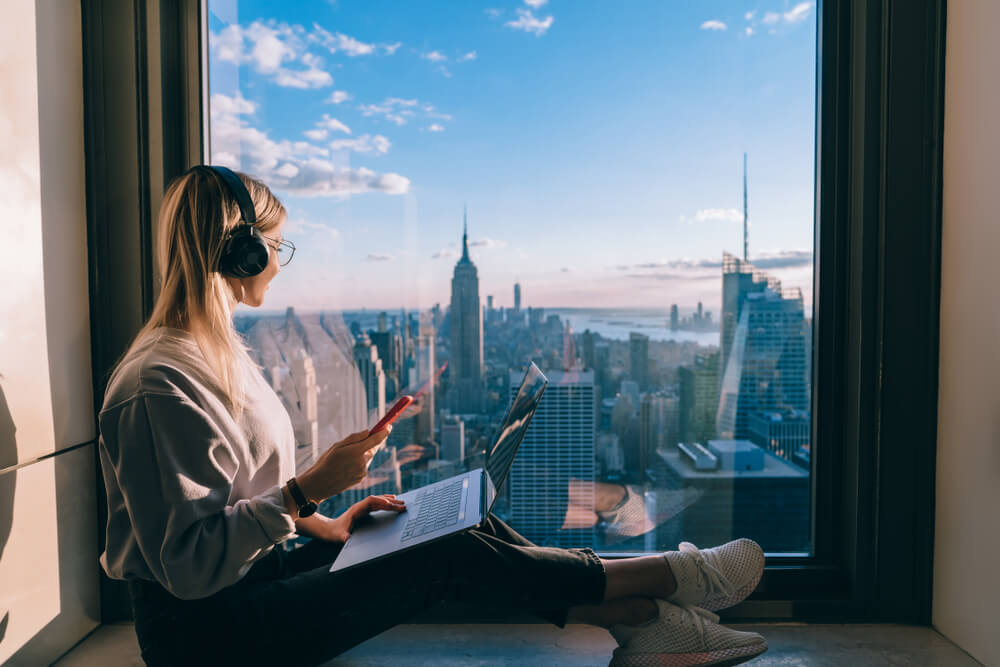 Dreaming of your next dream destination?
We thought so!
Perhaps you're planning the trip of a lifetime to start the new decade and looking for a podcast to shed some light on where you should go and how to travel successfully on a budget. Or, maybe you're a seasoned traveler hoping to find a podcast that speaks to your experience and love of the great outdoors! Either way, you've come to the right place for all things travel related. You can also read our tops travel blogs and tips by clicking here!
This incredibly inspiring podcast was founded in 2014. Since then it has featured the stories of over 500 women around the globe, each with an important story to tell. They are all bound together by their varied experiences and inspirations during their time spent outside. This wonderful podcast is committed to sharing their stories on the environment and the outdoor industry. Thankfully, it gives a voice to those who otherwise may not always be heard. 
Hailed as 'America's most respected authority on European travel', Rick Steves started his travel business in 1976 and has been providing in-depth knowledge and travel tips to the masses ever since. From best selling guide books to television shows, Rick certainly knows his stuff! Tune in weekly to his 1-hour podcasts for the latest travel tips featuring fellow travel experts and world renouned authors. 
No matter how travel has, does or will fit into your life, the Zero to Travel podcast is perfect for you! Perhaps you're working full time and saving up for a year-long trip. Maybe you're currently hopping from country to country wondering how to spend your cash wisely? You could even be merely dreaming of the day you'll finally take the plunge and jet off on a wild adventure! Whichever best describes you and your situation, practical tips and sage advice from Jason on the Zero to Travel podcast is undoubtedly the way forward!
Husband and wife team Heather and Travis Sherry are a couple on a mission to bring you the best budget travel tips of all time! They run one of the world's top-rated travel podcasts and when it comes to finding the cheapest flights for your upcoming trip, they'll tell you exactly how to find them! With Travis's laid back 'experience rather than comfort' led approach and Heather's eye for detail whilst enjoying the finer things in life (as well as the perfect place to shop or get great coffee in any and every location), this fabulous family podcast will suit the needs and tastes of many travelers!
Foodie Podcasts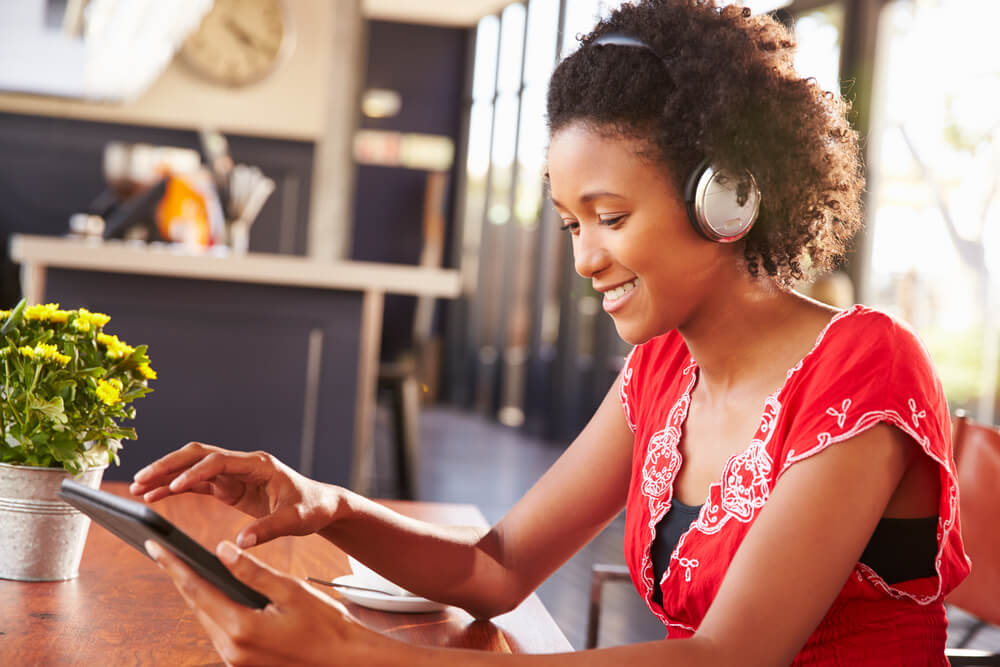 Whether you're a top chef and come up with radical recipes every other day or you're obsessed with The Food Network but regularly burn your toast, these incredible food podcasts are certain to whet your appetite! Learn more about your favorite top restaurants or keep it simple with talks and reviews on your nearest fast food restaurant. Whatever your cooking and dining styles are, these inventive and often hilarious podcasts are sure to inspire…or at least leave you in the mood to grab a bite!
This is certainly a food podcast with a difference! Never mind those classic recipes you can learn to cook at home or upmarket restaurants with fancy menus and fresh linen table cloths. Instead, comedians Mike Mitchell and Nick Wiger choose to discuss all things fast food and chain -restaurant-related on their weekly podcast! Tune in for laughs, arguments and top recommendations for the best burger and fries you've ever tasted!
As the tag line says, 
'It's not for foodies, it's for EATERS.'
This award-winning podcast was created and is hosted, by Dan Pashman, the author of Eat More Better: How To Make Every Bite More Delicious. This thought-provoking, food-focused weekly pod discusses a huge variety of important food-related topics including the culture of food, body image and even the science and economics that surround the world of food. Comics also feature regularly on the show resulting in interesting discussions of their favorite dishes from around the world. If all of this wasn't enough, Sporkful has been nominated for five James Beard awards and won one too!
You'll learn all you'll ever need to know about the world of food with a weekly tune in to The Splendid Table. This informative podcast delves heartily into contemporary food trends and ideas, cuisines from all around the world as well as their cultural backgrounds and origins. Understanding how people eat and cook in their everyday lives is a key component to understanding the way we all live today and no other podcast addresses that idea quite like The Splendid table.
Entertainment Podcasts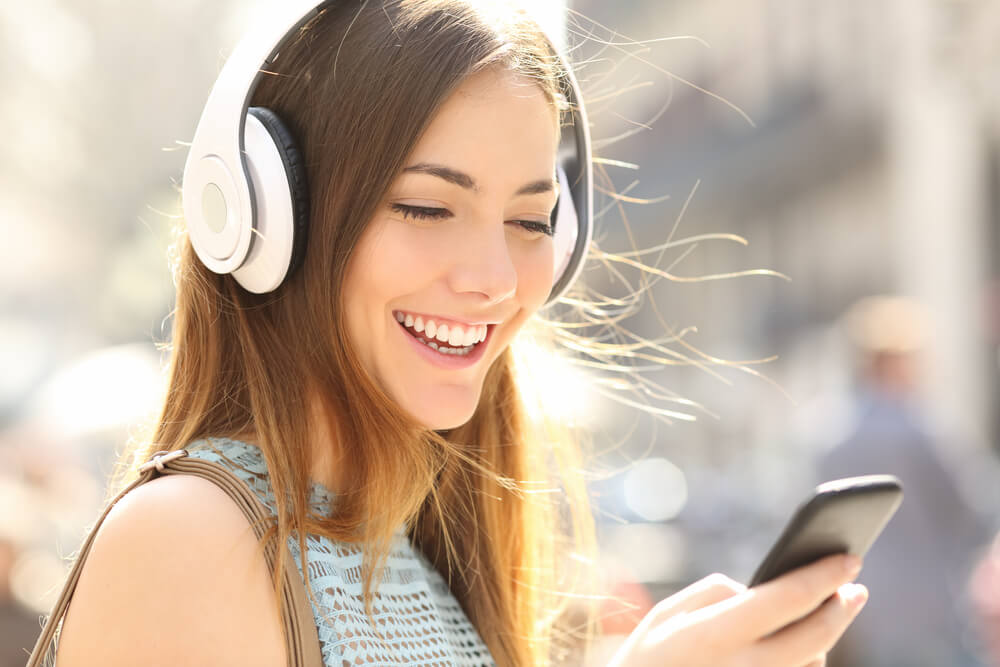 We're all so busy these days that watching an entire season of your favorite show, making it down to the movie theatre or even reading a book from start to finish can really be a struggle! 
How to fit some entertainment into our busy schedules?
Entertainment podcasts!
Whether you're a movie buff, a lover of fictional tales or you're just looking for some light entertainment for a chuckle on your way to work or the gym, we have compiled a few of our top podcasts to start your 2020 off with a bang!
For the most in-depth, passionate and frankly hilarious discussions on TV shows, comic books, movies and sometimes games, head on over to The Weekly Planet podcast and sit with James Clement and Nick Mason for an hour or so. Trust us, you'll be glad you did! Their absolute adoration of all things entertainment shines through in every podcast and you're guaranteed a few belly laughs along the way. These guys know their stuff and thankfully, this isn't their only offering! James also runs a highly successful, and again hilarious, YouTube channel called Mr. Sunday Movies, where he reviews, you guessed it, movies! He also hosts a weekly podcast with his wife Claire Tonti called, Suggestible, where they take turns to suggest their top recommendations for film, tv, books and more! Additionally, James, Claire, and Nick founded the highly successful broadcasting company, Planet Broadcasting. Check out their website to learn more about the team and discover news, events and more amazing broadcasters!
Calling all movie buffs! This is the podcast for you. Not only will this keep you up to date with all the latest movie reviews and releases for the year ahead, but it will also give you in-depth knowledge of actors, directors and the process of filmmaking. From recent chats with the cast of Rocketman, discussions with actor Edward Norton and Marvel star Chadwick Boseman, we can only imagine the caliber of guests and the amount of insider knowledge we'll gain going forward into 2020!
If you love a gripping, fictional drama as much as we do, Limetown should be top of your podcast list! With two incredible seasons available now, you'll find it hard to listen to just one at a time, believe us! If you're still not convinced, this podcast reached number one on iTunes US podcast charts just two short months after its release back in the summer of 2015. Fast forward four years and it's now a hit Netflix series starring Jessica Beil! Though we're yet to discover if the pod will return for a third season, we're keeping everything crossed! 
Comedy Podcasts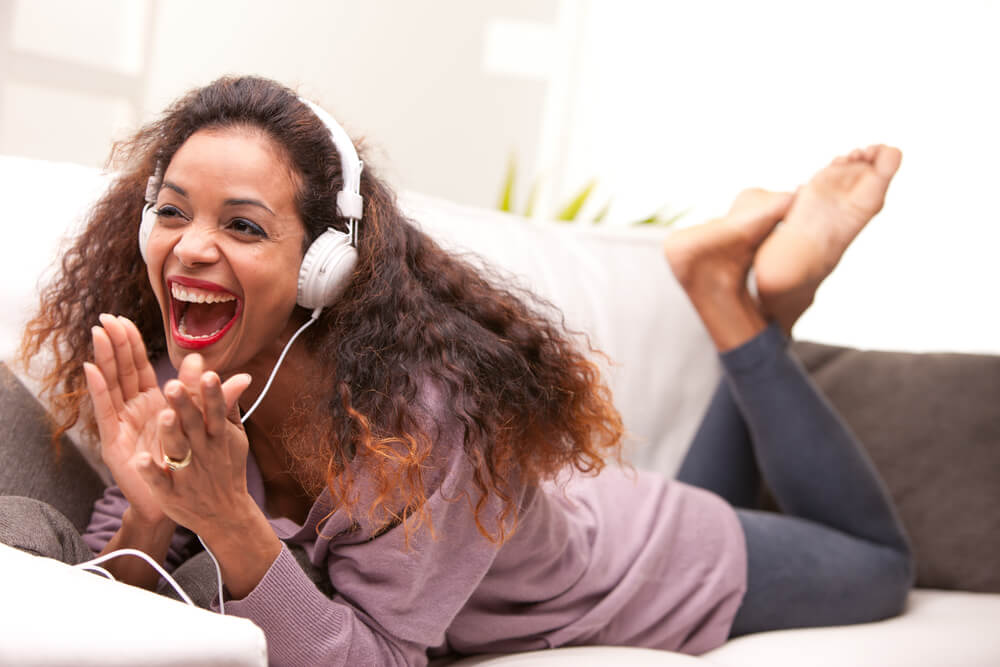 Let's be honest, we could all do with a good laugh from time to time! So, when you're on your way to work and facing a hellish commute, you're on a super long drive or your regular work out tracks just aren't doing it for you, switch on over to one of these side-splitting podcasts to get you through with a huge grin on your face!
If this is your first introduction to the genius that is Marc Maron, you're entirely welcome! If you somehow missed it, Marc has been writing and performing stand up comedy for over twenty years and has appeared on a huge range of top talk shows such as Conan O'Brien, Jimmy Fallon, and David Letterman. His years of writing and performance experience, astute observations of the world all around us and irresistible rapport with his guests are just some of the many, many reasons you'll adore his podcast. Certainly, we're not alone in thinking this way as Marc's podcast reached an incredible 250 million lifetime downloads within its initial six years on the air! As we continue to revel in each new release, we do recommend you check out Marc's previous chats with the likes of Robin Williams and Barack Obama!
For hilarious weekly interviews with a host of comedy favorites, tune into the brilliantly and aptly titled, You Made It Weird podcast with Pete Holmes. With comedy guests such as The Office's Rainn Wilson and The Last Man On Earth's Will Forte, you can wholeheartedly expect some of the funniest, and of course weirdest, conversations you're likely to hear this coming year!