The end of 2018 is almost upon us, and 2019 is fast approaching. Some people would see this new year as a time to refresh and start all over again. 
With this comes a fresh wave of trends! As they say: out with the old, in with the new!
We have had some real winning beauty trends last 2018. Some of these include low-maintenance hair color; short, wavy haircuts; and one-and-done eyeshadows. We've also added some glitters and sparkles as part of our everyday look. 
As we bid adieu to 2018's beauty news, come with me as we explore a few of the incoming beauty trends you can try this 2019!
Foiled Eyes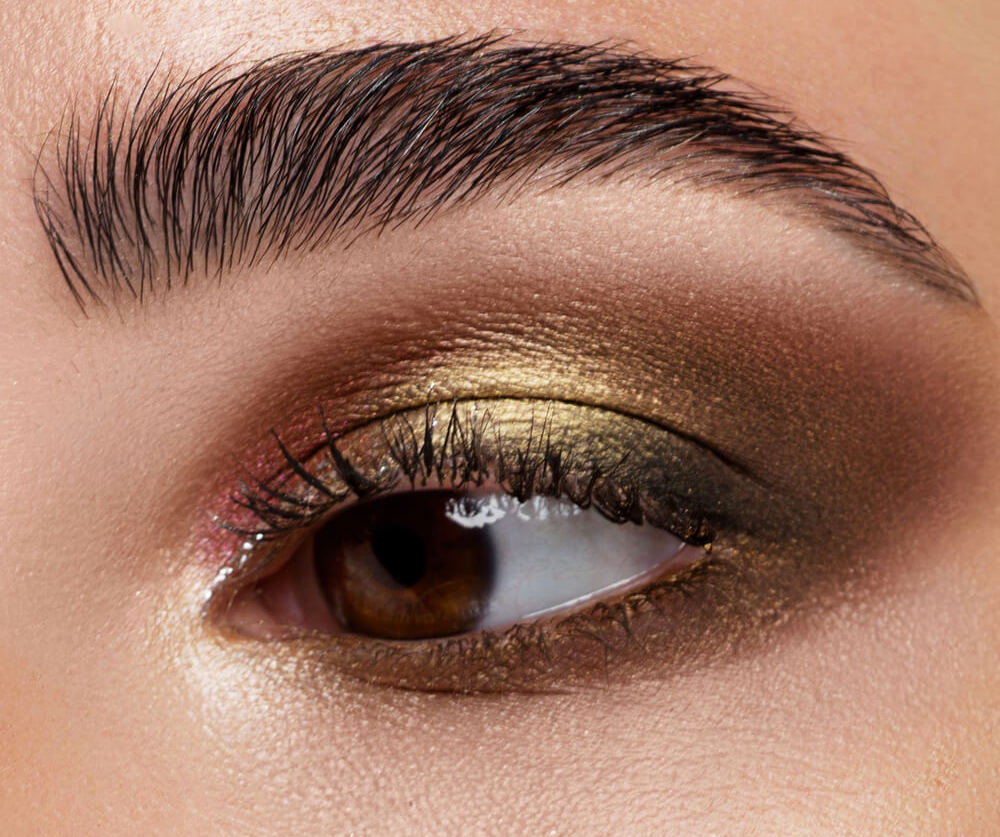 According to statistics, Pinterest searches for foiled eyeshadow boosted by 169 percent! With 2019 entering in just a week, this number will expectedly shoot up by a mile. 
Some people might not recognize this kind of makeup. If you are a cooking enthusiast, you might think that it is made up of foil. 
Rest assured that foiled eyeshadow is not a brand of aluminum foil. 
Using this product results in a metallic kind shade of eye. It is usually used to highlight the center of the eyelid or the inner eye corner. With 2019 coming up, foiled eyes will definitely be a trend—with people wanting to highlight their small eyes. 
Clean Feathery Brows
Blocky brows have taken over the world in the past years. However, in 2018, fashionistas called for a more clean and brushed-up eyebrow. 
From the trend, this kind of style will more likely carry over in 2019.
To help you achieve this look, make sure to try out the all-new 3ina's Transparent Mascara. It will guide you to add some little powder to your arches, through the use of a definition comb, as a way to shape your brows. This product will definitely set your eyebrows in place.
Ready to achieve this simple and classy glossy finish?
Brunette Hair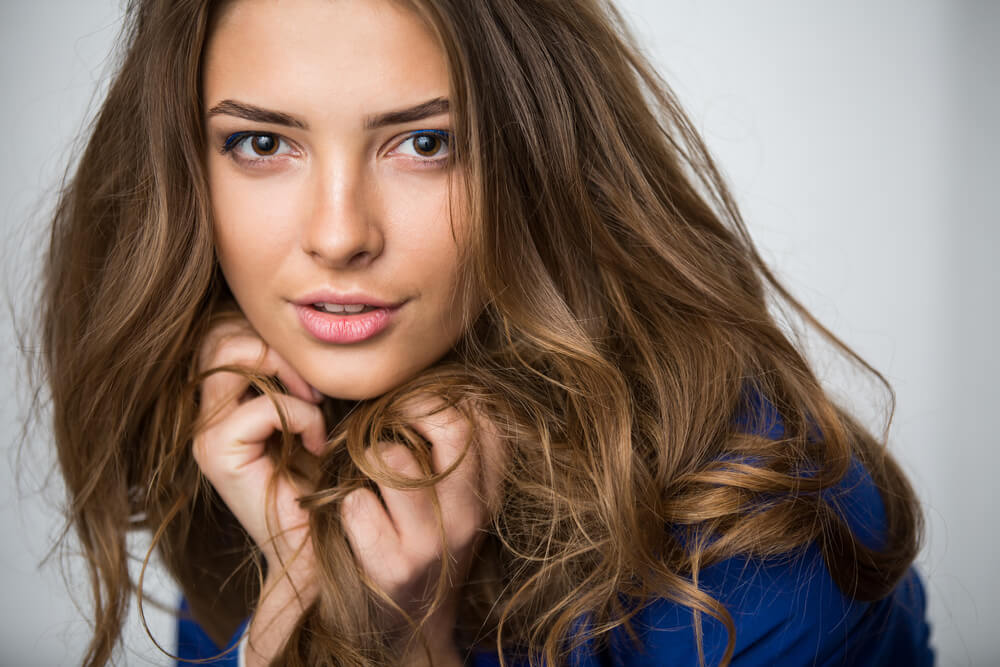 Before the year 2018, Riawna Capri predicted that buttery and rich hair colors will replace ashy and icy hues hairs. She was definitely right! 
When asked again what would be the hair trend this coming 2019, Capri feels like that people would start going back to a more neutral territory of platinum shades. She referred to it as a "dirty brunette."
"A dirty brunette has a more neutral, smoky vibe rather than super icy or super warm shades. Instead, it's a perfect balance of both," Capri explains. 
The right shade includes a lighter shade of brown or the darkest of blondes as a highlight over a brunette-colored hair. According to Capri, this mostly complements a curly hair using a Lionesse 25-mm Curling Iron. 
Sequins
The year 2018 showed the birth of sequins. One of South Korea's most famous and biggest Beauty YouTuber, Pony, came up with a beauty technique which will (literally) outshine everyone else. 
On some of her trending styles, she places some sequins and stars near her eyes to add some swag on her. Her design included a combination of different colors to bring out the youthful glow in her. 
However, this 2019, out with the colorful sequins! 
More fashion gurus are inclined to using monochromatic and neutral colors as a part of some makeup design. Some recommended colors include white, gold, and silver so that people seeing the jewels would not be too confused with the complicated mix. Rather, they would be more attracted to the simplicity and boldness of the neutral colors. 
You can use sequins not only for special occasions. You can also wear them on a normal day. With this, you will definitely be able to outshine others! 
C-Beauty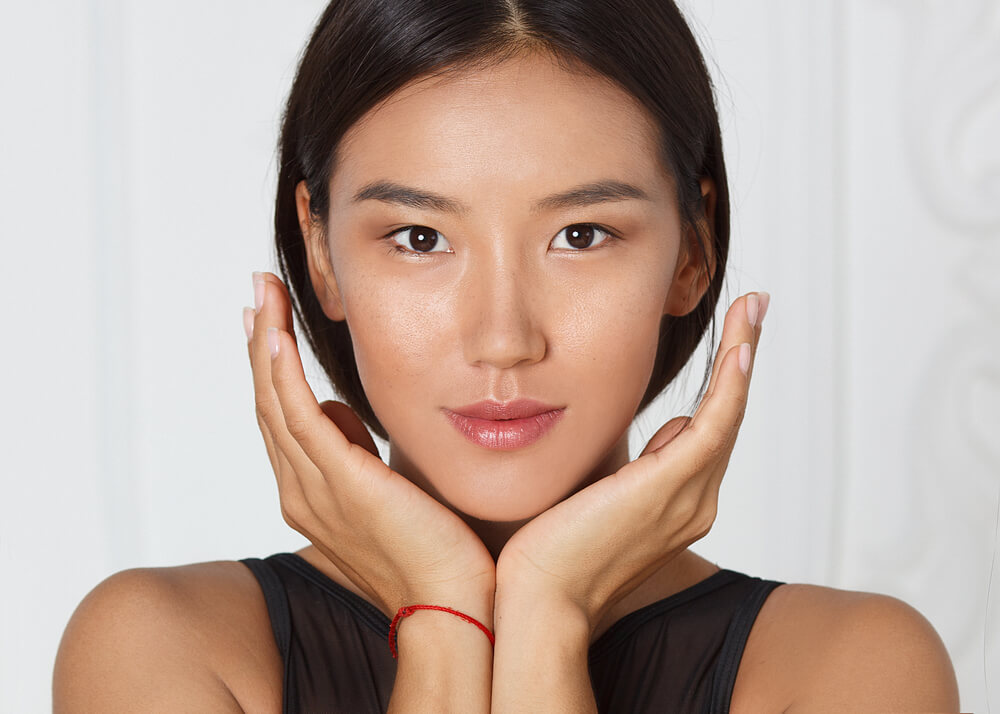 You might be familiar with the craze with Korean beauty or K-beauty. These beauty products have taken all over the world recently. 
However, there is an emerging and powerful beauty market that is expected to catch up in place with the said K-beauty products. These cosmetic brands are known to be called C-beauty. 
A few decades ago, skincare and beauty products were only accessible and reserved for the high society of China. But in the past few years, the country has opened up this industry to all classes. Because of that, the cosmetics market is one of the fastest growing industries in the world. 
The C-beauty plans on bringing a different flavor to the cosmetic world. Their brands are now focusing on using a herborist approach. Consumers have tried this since there is a perception that there is a positive link between the skin and mind. Hence, it creates a definite connection between skin care and wellness.
Ombre Nails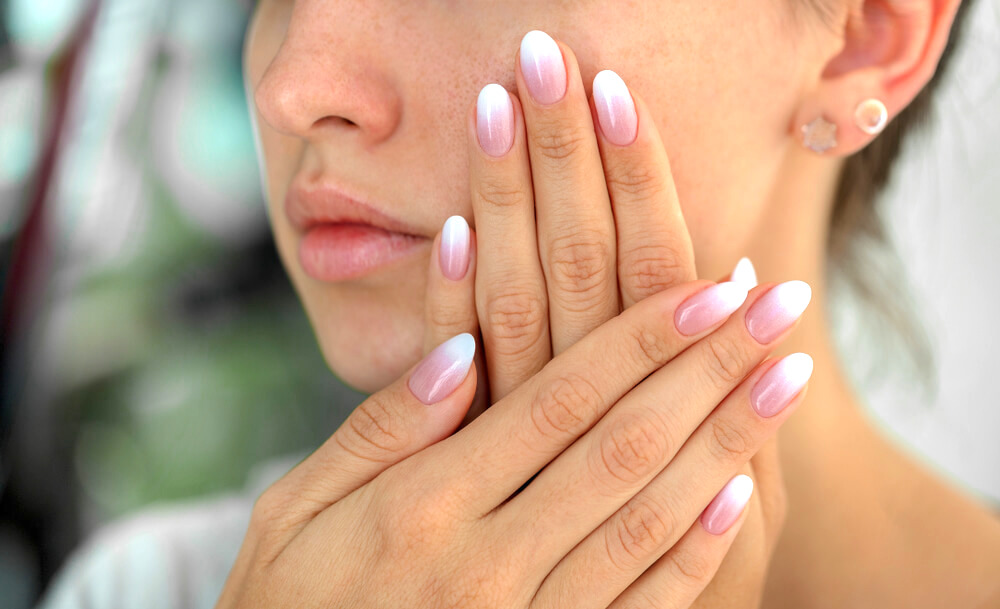 In the past years, there has been an assortment of trending styles on how to shape and paint our nails. However, in the year 2019, ombre nails are expected to take the limelight. 
These simple nails are seen to dominate the fashion world because of its bolder style. What are ombre nails in the first place?
Ombre nails are a kind of nail design which features one simple color but with different gradient effects. It is indeed hard to achieve especially when you're not well-versed on painting nails.
If you have enough money, asking for professional help is a must to be able to experience this unique style. However, if your budget won't allow you to pay for a nail salon or nail service, buying an ombre nail sticker or press-on manicure is enough—you won't notice the difference that much! These alternatives will also save you some time and money.
Claw Clip
What… A claw clip? In the fashion world?
If you are not sure about this new beauty trend, don't worry. You are definitely not alone.
There may still be some women who use these claw clips to hold the large volumes of their hair, but it has not been in the trending list of the fashion world since the famous series Friends was still airing on television. However, believe it or not, it began its comeback on Alexander Wang's '80s-themed Fall 2018 show.
The runway was full of women with a chrome silver claw clip on their heads (stamped with Wang's logo).
"The hair takes on a power executive of the '80s. It's corporate and smart in a way. This is Alex's take on the ironic banana clip of that era," explains Guido Palau, lead hairstylist of the fashion show and Redken Creative Director.
In addition, the claw clip is brought back to give some accent on a mullet haircut. It was definitely a no-no probably three to four years ago. But now, it's seen as super cool.
You might be squinting your eyes at this comeback, but brace yourself at the soonest because the claw clip is now ready to take on the stage.
Boy Lashes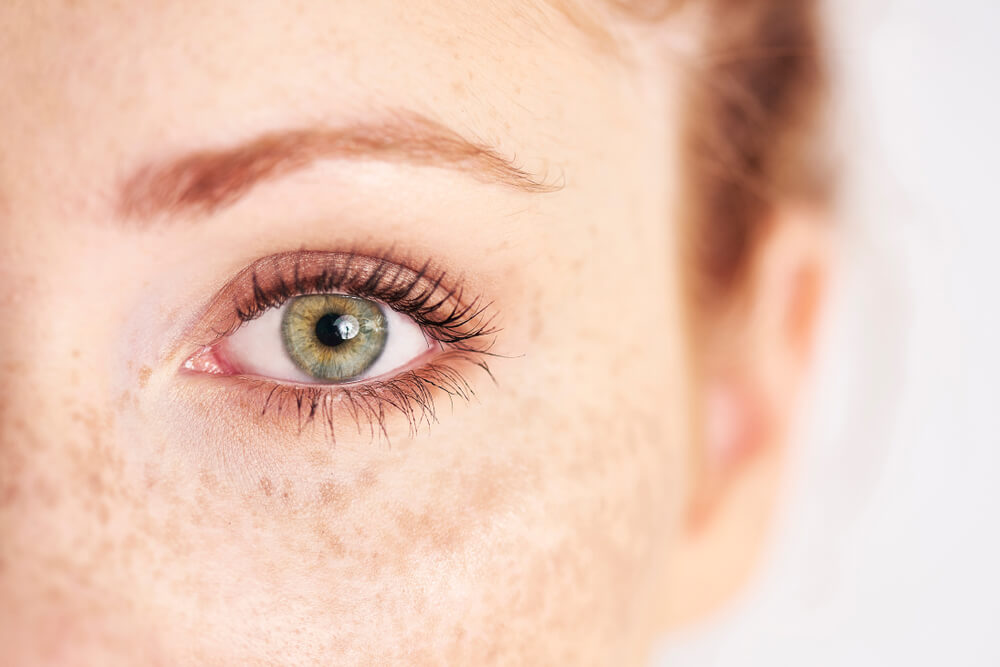 Are you used to placing high volumes of mascara on your lashes? Well, we recommend that you ditch that practice for a while. 
This 2019, simplicity is the key. It is best if you have minimal touch on your lashes to at least bring more emphasis on other parts of your face. 
This subtle placing of mascara requires only one to two coats of the liquid at max so that you will achieve a bolder and simpler look. 
Charcoal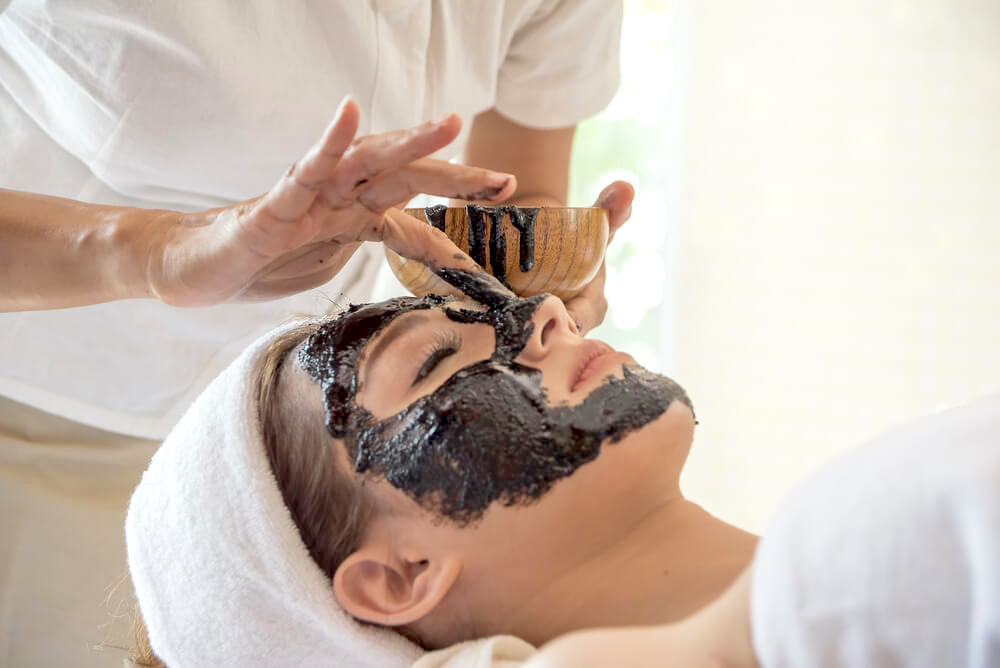 Face masks and toothpaste made up of charcoal have dominated the Instagram world in 2018. Are you one of the obsessed fans of the dirty detoxer?
If you are, continue being so. Despite being something that covers your face in a barbecue session, activated charcoal (charcoal treated with oxygen) has become more effective and efficient at drawing out dirt and impurities. 
Charcoal has become a beauty hero for many. However, some remain naive about why it is good for your skin. Here's a quick rundown why:
It has a special property which draws out impurities from clogged and oil-prone pores—something that some beauty products cannot reach.
The sooty ink of the charcoal enables it to bring whiter and cleaner teeth. It starts with sticking itself to the grime and plaque on your teeth. It then lifts the dirt which makes it look whiter. Here's a word of caution, though: this is not a hygiene product so make sure to still keep your toothpaste at hand.

 

Some charcoal hand and facial soaps contain tree oil and eucalyptus oil to add to the purifying properties of the product. Hence, it is now easier to reduce excess oils and cleanse the skin to achieve a clearer and healthy-looking skin.

 
Because of its amazing and helpful contribution to the body, experts are sure that it will still be as relevant in 2019. 
From all the beauty trends mentioned above, it promises that this age is full of bling-bling, exceptional, and extravagant seduction. 
With that in mind, are you ready to bring out the best in you? Let us indeed welcome 2019 with a bang through these amazing beauty trends! 
Think we have missed out some of the incoming beauty trends? Don't hesitate to leave a comment below!