A bright and youthful face is lovely to look at! While in the drugstore or when choosing skincare products, I always make it a point to include a good facial moisturizer even though my skin isn't so dry. You may be under the impression that moisturizers are only for people who have dry skin, but this isn't true! Moisturizing your face is essential for more than one reason:
Moisturizing avoids flaking. Flaky skin is not a good base for makeup, and you can avoid having flaky skin by moisturizing your face regularly.
You can avoid wrinkles and premature skin aging when you have moisturized skin. When your skin is supple, it becomes less prone to wrinkling. Good moisturizers give your skin elasticity which can naturally counter the early formation of fine lines.
Moisturizers replenish your skin. Whenever you use makeup removers or wash your face even with your gentlest cleanser, it strips your facial skin of moisture. By applying a layer of moisturizer on your face, you are protecting it from becoming too dry
Properly moisturized skin becomes less oily overall. The skin produces oil as its natural layer of moisture. If you supplement your skin with moisturizer and include it to your regular routine, your skin will adjust and you can expect less oil production. The skin will realize that it doesn't need to produce too much oil, and this, in turn, reduces your acne breakouts.
Moisturized skin heals better. If you have acne scars or other facial skin concerns, moisturizing your skin can help speed up the healing process by supporting collagen growth.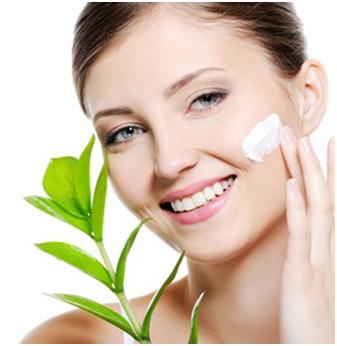 Including a good moisturizer to your skin routine can give you all of these benefits! Think of it as a precautionary measure for keeping your face in good condition. With all the other products you are using on your face, a good moisturizer can be your best friend in keeping your skin healthy and glowing!
Remember to cleanse, tone, and moisturize as a good rule of thumb. For those who still have naturally oily skin, finding your own pace and applying an oil-free moisturizer will do. Allow your skin to adjust to this routine and you can see the positive results in just a few weeks.