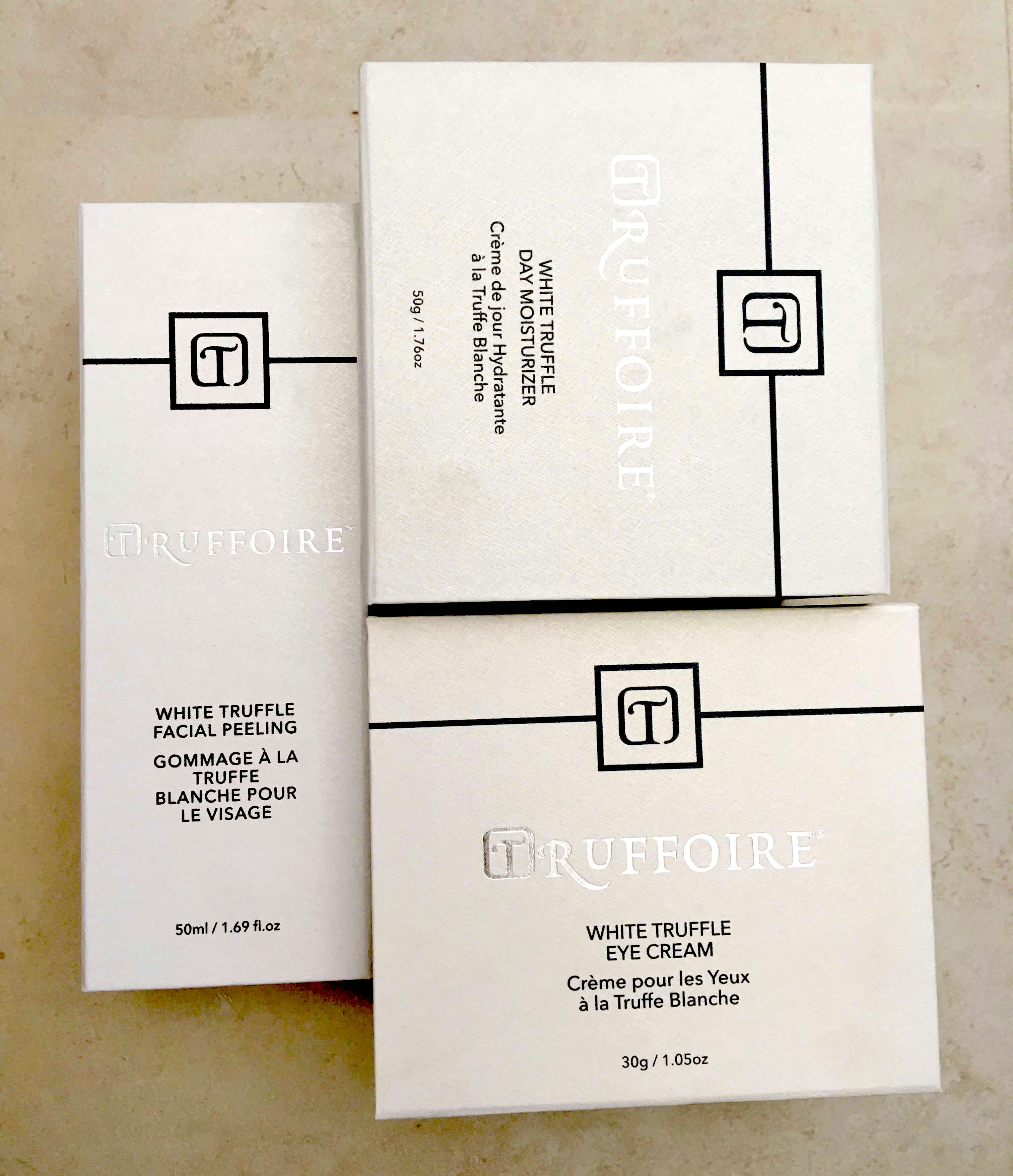 Given that I'm always on the lookout for new products to try, I jumped at the chance to review the
exclusive Truffoire brand
.
For those of you not in the know,
Truffoire is an up-and-coming luxury brand for anti-aging skincare
, and they focus on
optimizing the skin benefits of truffles
.
Primarily found in Western Europe, truffles typically grow in broad-leaved woodlands, on soil containing chalky calcium carbonate. What makes them so expensive (in food as well as skincare) is their scarcity, and their centuries-long association with upper class decadence.
With
antibacterial and antibiotic properties
, as well as
essential fatty acids and proteins
, truffles have become a coveted ingredient in skincare.
Truffoire, I believe, is one of the growing brands leading truffle-infused skincare — and
I'm here to see if it works
.
White Truffle Facial Peeling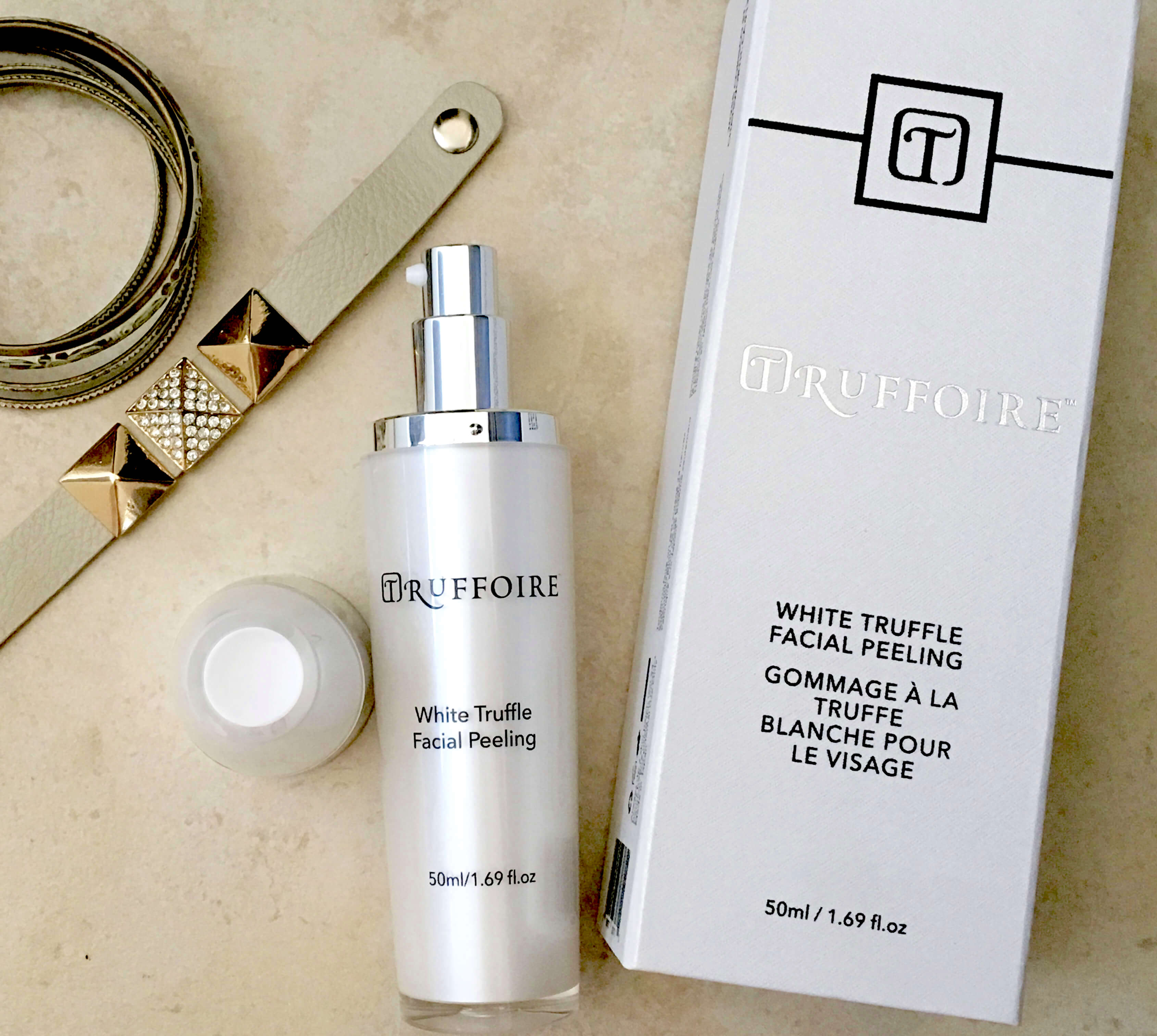 According to their official website, the
Facial Peeling
has been designed to offer a powerful facial cleanse that gently diminish the appearance of built-up dry skin.
The peeling is pretty
straightforward to use
: I applied it to my face, massaged in circular motions, and rinsed it off.
You can use this twice a week, but I've used it once and already notice results.
My skin is smoother and softer
. I think the peeling helps to
slough away dead skin cells and get rid of any dirt
that may have got stuck in between those cells — which is really useful after a whole week of wearing makeup and running around in the city (in case you're not aware, city air is polluted!).
This one's a keeper; it's probably the best exfoliation product I've used.
White Truffle Eye Cream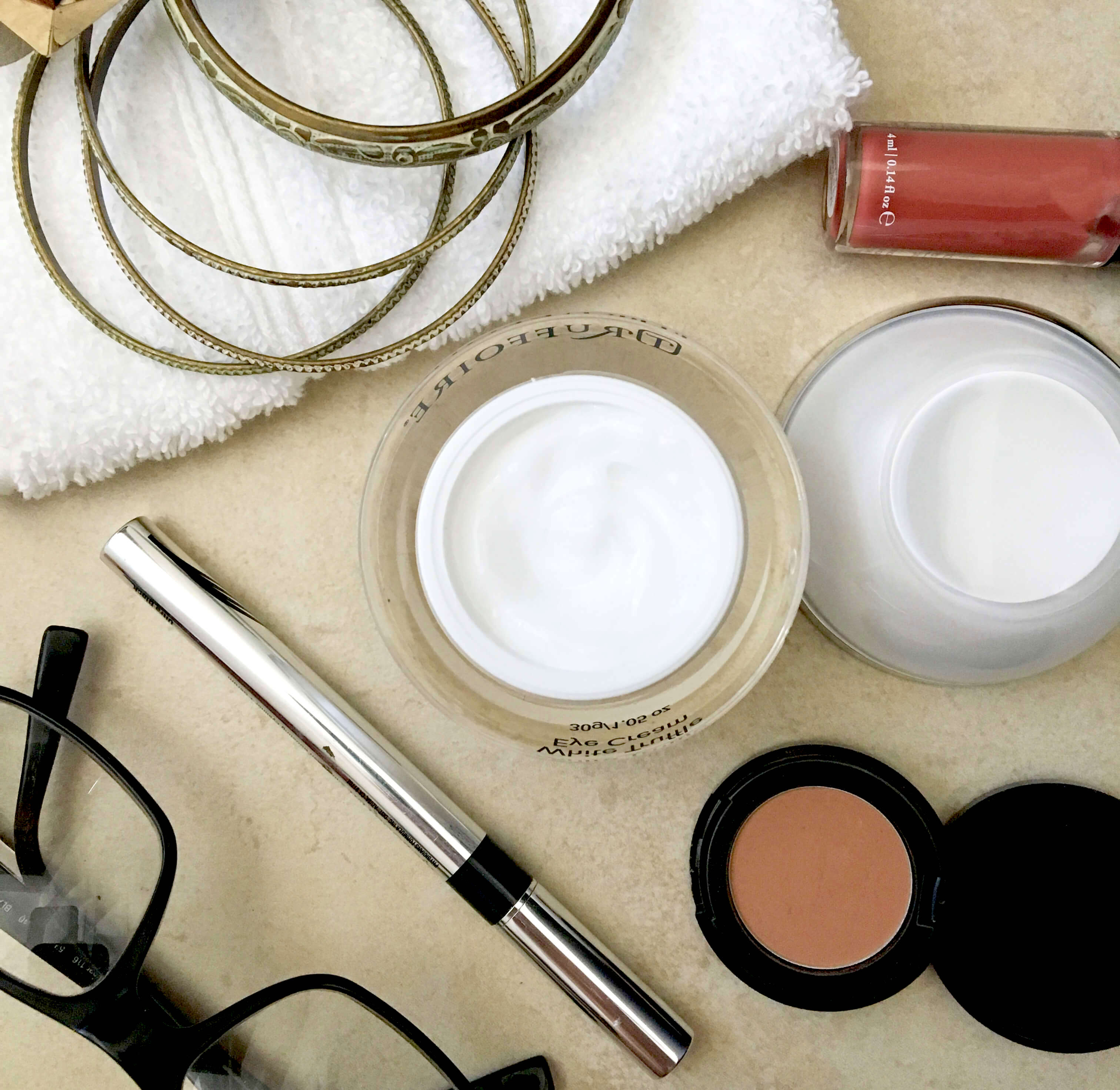 It's been said that your eyes are the window to your soul. If so, let's hope your window looks good!
The
White Truffle Eye Cream
is
buttery smooth to the touch
, and it's pretty lightweight.
I actually loved this cream
.
After a couple of weeks using this eye cream, I've begun to notice a difference in my eye area.
My dark circles aren't so prominent anymore
, and
my eye area is smoother
, less uptight and puffy.
This product has a nice, truffle-scent. Great if you like truffles, even better if your boyfriend likes them — he'll be wanting to kiss your eyes!
White Truffle Day Moisturizer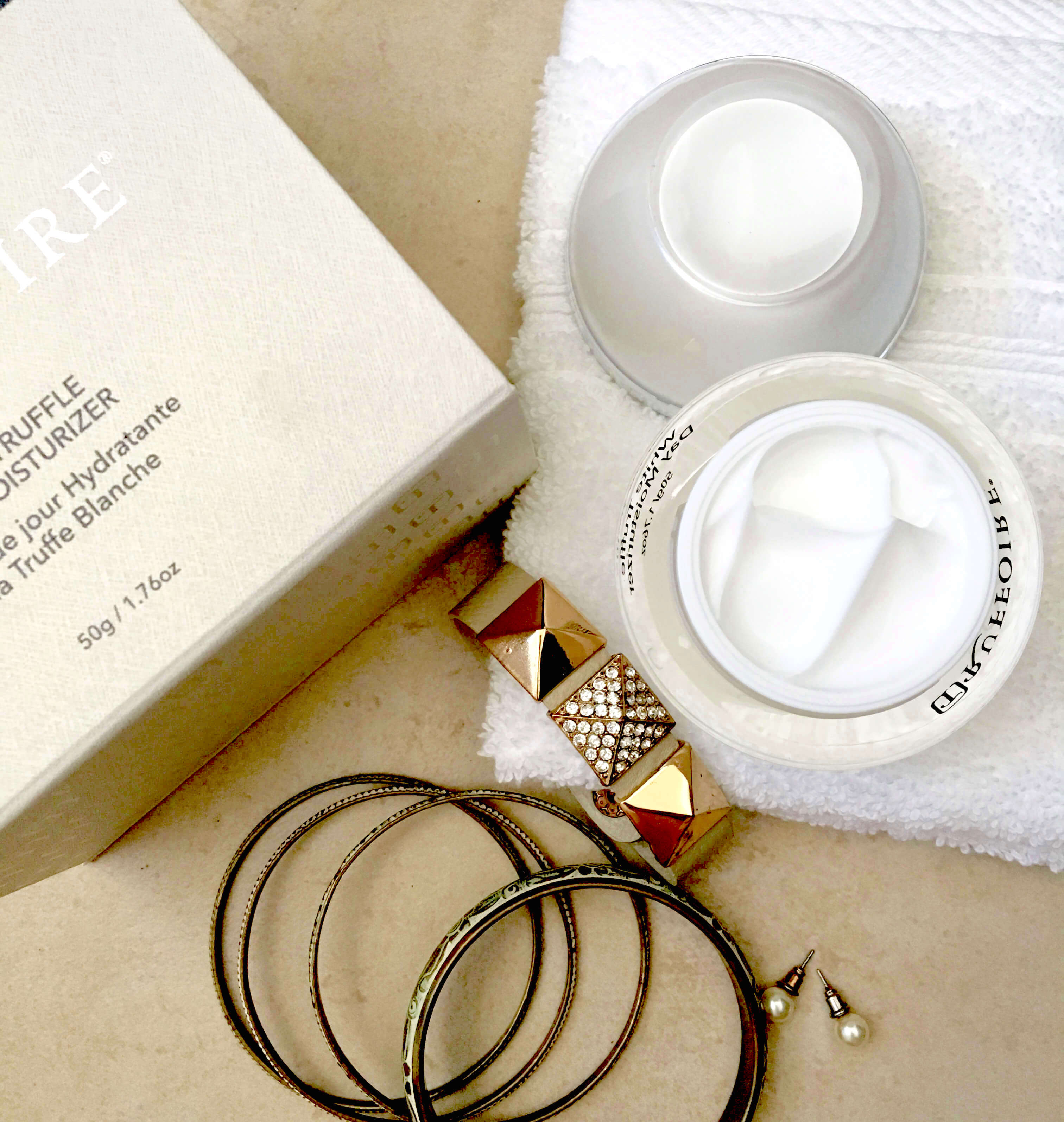 The
Day Moisturizer
is
infused with a powerhouse of vitamins
, including
Vitamins A, C and E
, which are essential for good skincare.
The product is non-greasy and it feels moisturizing on my skin.
This product is particularly
great for those with dry skin
, or for the
summer months
when the weather gets a bit drier. It has a nice viscosity that doesn't feel too heavy, yet remains rich enough to keep your skin moisturised.
Overall Review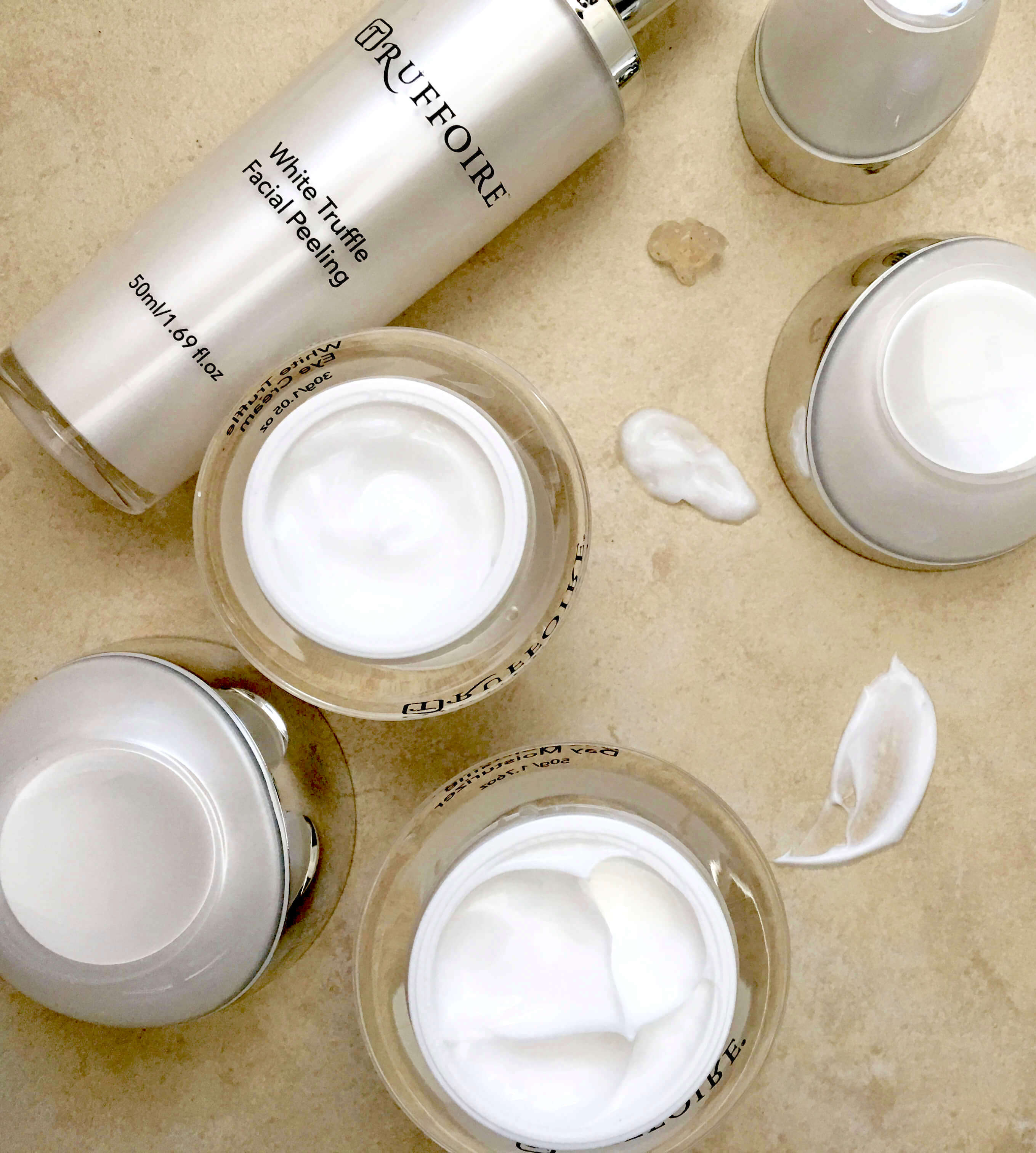 Would I recommend Truffoire's White Truffle Collection?
Yes! Especially if you can afford it.
This is not the time to skimp on your skin.
In my experience, the products by Truffoire are
effective and well-developed
, the
ingredients carefully selected and sourced
, and the packaging
très chic
.
Between you and me, this is probably the best value for money you'll ever get, particularly for a luxury line. Get one of these fancy jars before Truffoire gets too well-known and starts hiking up its prices (you didn't hear it from me!).
Sending you kisses for beautiful skin xxx