Overall, I was pleasantly surprised by the effectiveness of the Celestolite Jade Spectra Collection. The products were very hydrating and felt luxurious on my skin, and had a pleasant aroma that was not too heavy or too light. The elegant packaging of each product was truly breathtaking and immediately drew me into the experience of the collection before I even used the product.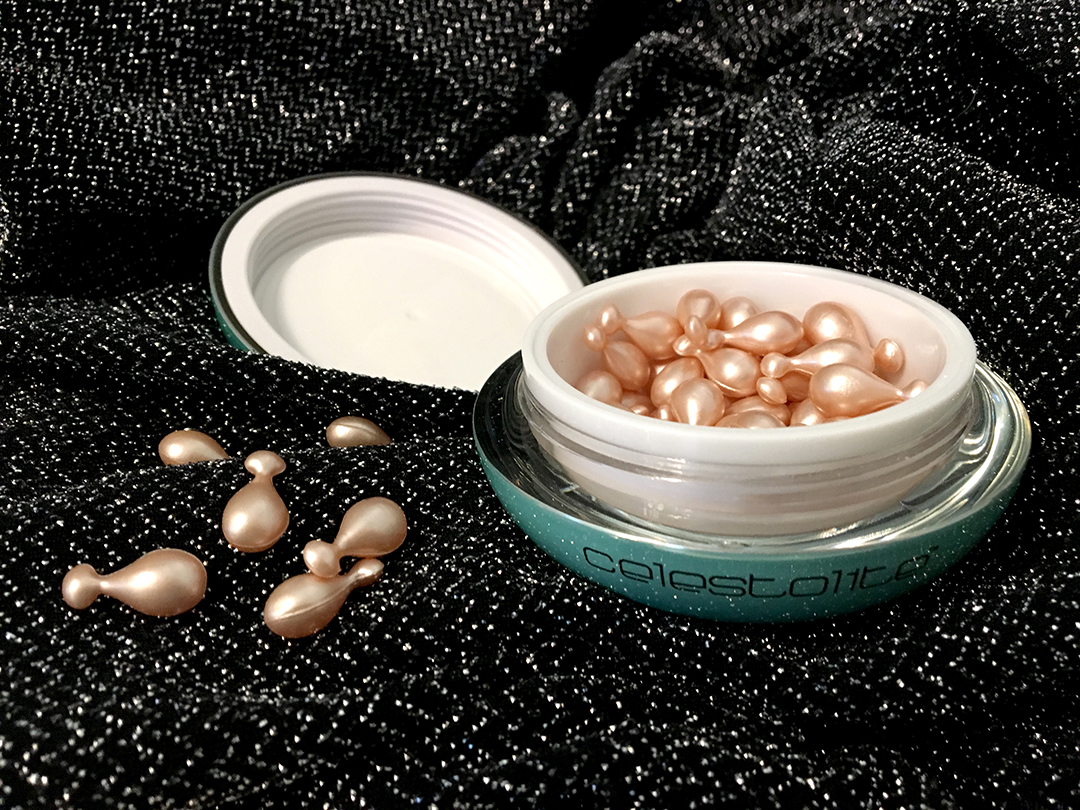 The first product from this collection that I used was the Jade Spectra Night Capsules. The outer packaging was beautiful: a jade-hued container with silver and white accents. I wasn't sure what to expect, and was surprised to find shimmering golden oval-shaped capsules. When opened, the product can be squeezed out. Much to my surprise, it was a gel that sparkled with beautiful gold flecks! I did not think that the entirety of the capsule was enough to cover my whole face, but it was more than enough. The gel blended beautifully into my skin and left it feeling fresh and soft with light scent of crisp green tea. I have to say that I was very impressed with this serum, and it ended up being my favorite product of the collection.
The next products I tried were the Jade Spectra Bead Serum and Bead Cream. Both were packaged beautifully in bright jade green containers with silver accents. These two products contained beads, which put me off at first. However, once I tried them, I was enraptured. The serum was light and airy with a clean scent with a hint of green tea. As I blended the serum into my skin, the beads within burst for a cooling effect that felt wonderful. The cream was also light and very hydrating with the same bursting effect in the beads. After applying both, my skin felt absolutely amazing and much of the redness I experience in my cheeks was gone. My soft skin lasted all day, even after makeup application and removal.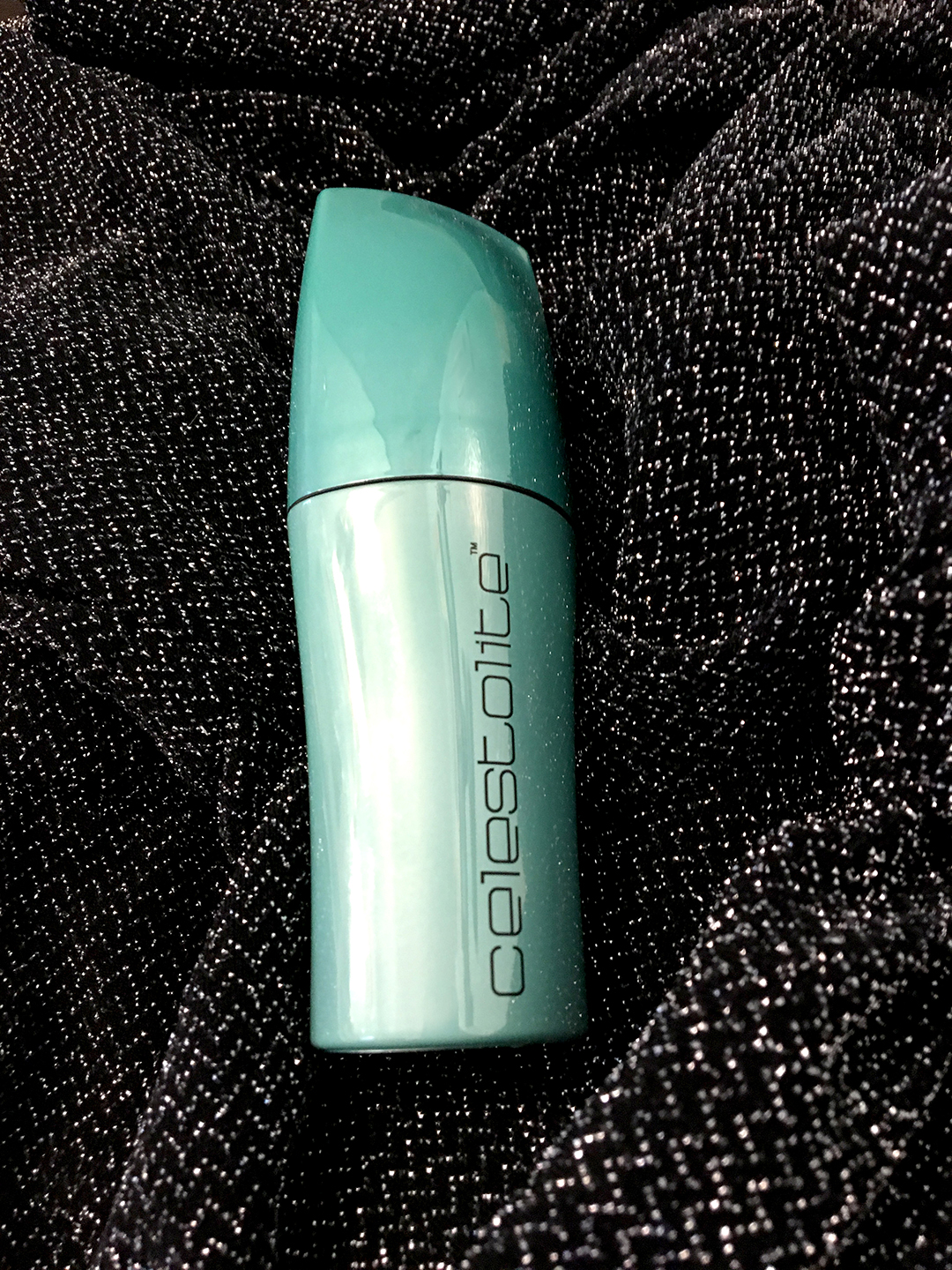 The final product from this collection was the Jade Spectra Mask. Like its sisters, the packaging was absolutely beautiful, with a bright jade green container accented by white and silver. The product itself was very delicate and more like a lotion than a mask and was lightly scented with a delicate green tea aroma. Rather than sitting on the skin like many heavy hydrating masks do, this mask soaked into my skin for a deep hydrating effect. It washed off easily, leaving my skin feel soft and smooth and not the least bit dry.