The new mantra is to go big and bold with the textures and cuts you plan on rocking. And what better way to show off how chic and vibrant your wardrobe is than with dazzling prints?
Not only are these styles a great way to liven up your day-to-day looks and pull them away from the same, monotonous palettes, they will also make your outfits look unmistakably on trend.
From romantic floral patterns to loud, head-turning runway-ready prints, this selection is bound to peak the interest of every fashionista ready to add more elaborate, exciting designs into their everyday outfits.
Color Payoff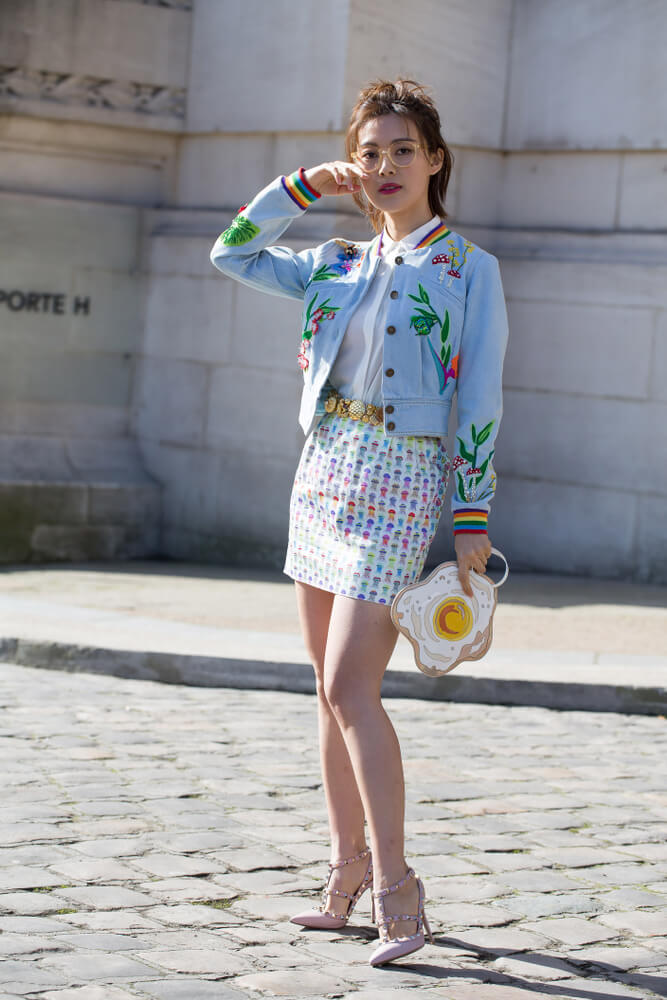 Once you've decided to bite the bullet and start incorporating more prints into your day-to-day outfits, the next challenge is to try to combine two or more different patterns.
Even though this task might seem daunting at first (you might think loud, clashing prints is the quickest shortcut to looking like a fashion disaster), if you combine your pieces right, you might end up with an outfit that will look incredibly flattering and eye-catching all at once.
If you're not sure where to start mixing and matching your prints, try to find common elements between two pieces; this way, your outfit will appear more cohesive and put-together.
For example, a rainbow motif on the cuffs of a bomber jacket will look fabulously against a mini-skirt adorned with the same print.
Likewise, combining two traditionally feminine prints, such as florals and colorful gradients might give you the same result.
To neutralize your outfit, you can layer the jacket and skirt with a simple white button-up shirt and a pair of nude heels.
A Work of Art
Introducing more prints into your outfits has the potential to elevate your looks and make them appear as if they were bona fide paintings and other works of art.
And who else to look to for inspiration on wearing art-inspired pieces than Solange Knowles, who always knows to wear bold colors and patterns while still looking supremely chic and put-together.
The indie darling showcased a great way to make sure your head-to-toe print look still looks neat and polished, by styling it into a more fitted silhouette. More traditionally masculine cuts like suits might be perfect to achieve this effect.
Likewise, to break up the patter and make the outfit breathe a little bit, combine your colorful, print-adorned suit with a crisp white button-up shirt.
To add a touch of elegance to the whole look, pair up your arty suit with neutral strappy heels and a minimal clutch.
Pretty in Plaid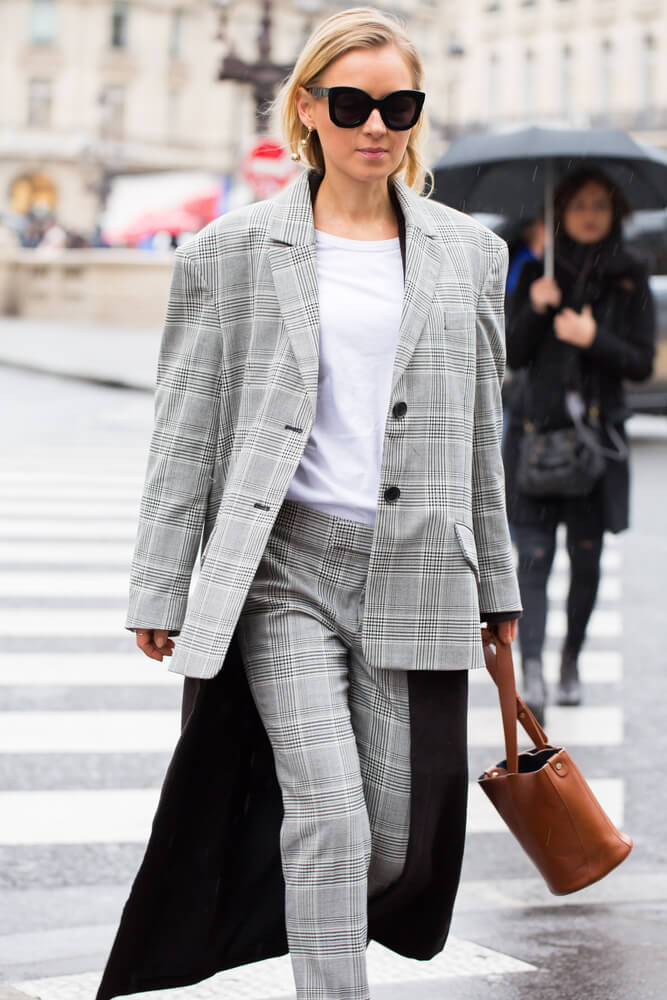 Perhaps you're worried that having more prints in your closet means constantly looking like a mish-mash of nonsensical patterns.
However, prints don't always have to be ultra saturated.
Oftentimes, you can look just as chic and put together by sporting a classic foolproof design, such as plaid.
Grey-hued plaid pieces have been all the rage in recent seasons, not only because of the timeless flair they offer to any outfit, but also because they can be worn on just about any occasion – from casual brunch with friends, to office occasions to dinner dates.
To make sure your plaid doesn't look too stuffy, add a touch of modernity to your look by going for an oversized jacket with statement shoulders.
To give a clean, uniformed appearance, combine your jacket with matching pants.
If you're going for full corporate couture, wear a button-up shirt underneath your suit. To keep things on the more nonchalant side, slip into a simple white T and the whole look will instantly look more relaxed.
Top off your plaid number with a pair of oversized sunnies, trendy earrings and a colorful bag to break up the pattern.
Tapestry Inspired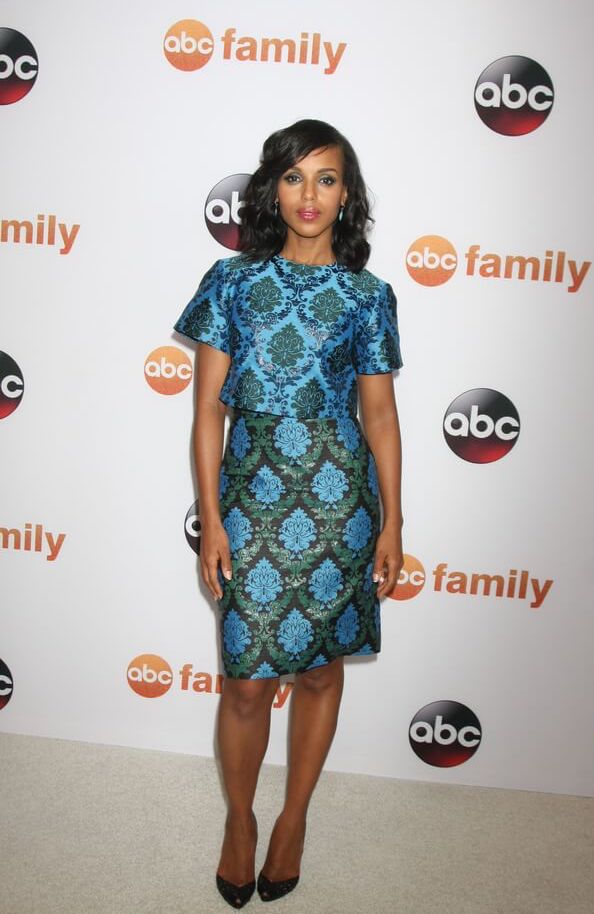 Fashion inspiration can come from the strangest places.
That's why you shouldn't be surprised if you've been witnessing a notable number of furniture, wallpaper and other home décor-inspired outfits, such as this chic number worn by Kerry Washington at an event for the ABC.
The two-piece ensemble, crafted by Greek designer Mary Katrantzou, gives off unmistakable tapestry or wallpaper vibes – in the most stylish way possible.
The pattern avoids being too one-dimensional by being separated into two pieces in contrasting hues.
The Scandal actress completed the intriguing look with a pair of unassuming, yet elegant pumps by Christian Louboutin and simple, wavy locks, which gave the whole look a cleaner, more sophisticated vibe. 
Polka Dots on Polka Dots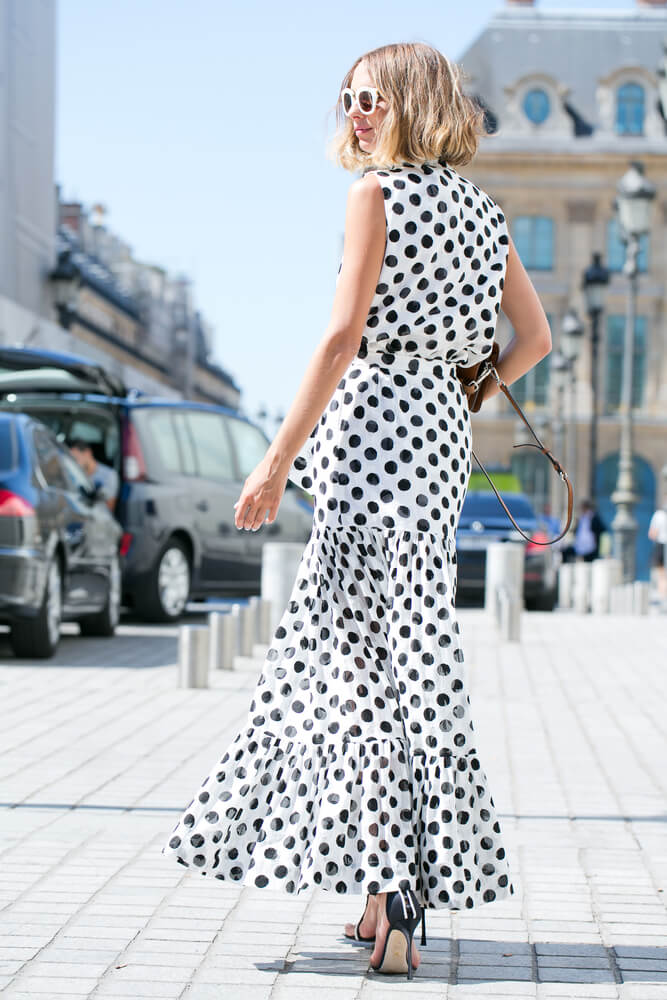 Lovers of pin-up and vintage fashion, rejoice: polka dots are back in full force. And, judging by the recent runway trends, they are here to stay.
Not only is this retro resign incredibly en vogue, it's also a great entry level print for budding fashionistas who are only starting to dabble in more elaborate designs.
A stunning way to rock polka dots is to shape them into an equally feminine silhouette, such as a long, flowing skirt with ruffles and an accentuated waist line.
To avoid having the print look too costume-y and old-fashioned, compliment your polka dot ensemble with a few modern pieces.
For example, oversized sunglasses with a contrasting frame can work great for this purpose; so can a statement handbag or a pair of dizzying stilettos.
Flirty Florals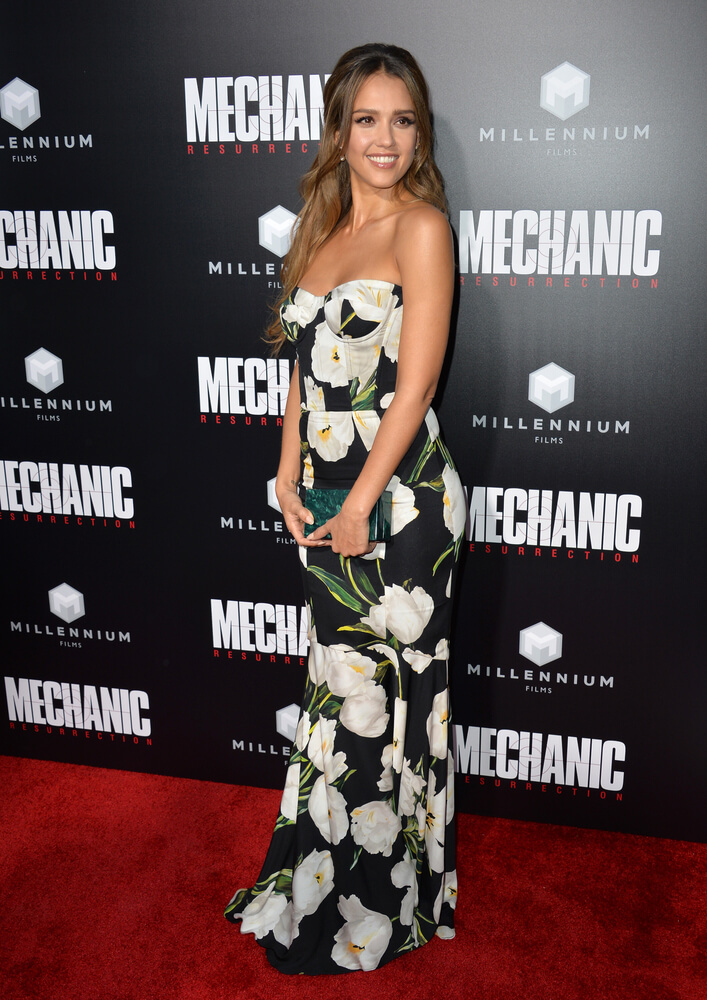 For many people, as soon as you mention the word "prints", their mind will inevitably wander off to florals, a romantic design that simply never goes out of fashion.
Despite what fashion traditionalists will have you believe, florals are not just for spring. On the contrary, they can be a great way to defy gloomy and rain-filled days when we are all aching for some fun in the sun.
Also, keep in mind that not florals were created equal. The potential of this print is practically never-ending: from the minuscule, super-intricate flower designs to the loud, colorful patterns that will turn heads wherever you go.
And if you need inspiration for nailing the latter look, you can refer to this gorgeous look seen on Jessica Alba at the premiere of Mechanic: Resurrection.
The star showed that florals can indeed be high glam, as long as they're styled right. She achieved this by rocking a long, figure-hugging gown from Dolce&Gabbana that featured a bold floral print with a black base.
The actress complemented her look with a minimal emerald clutch and a romantic, '60s-inspired half up-do that gave a soft touch to the statement print.
Switch Up the Colors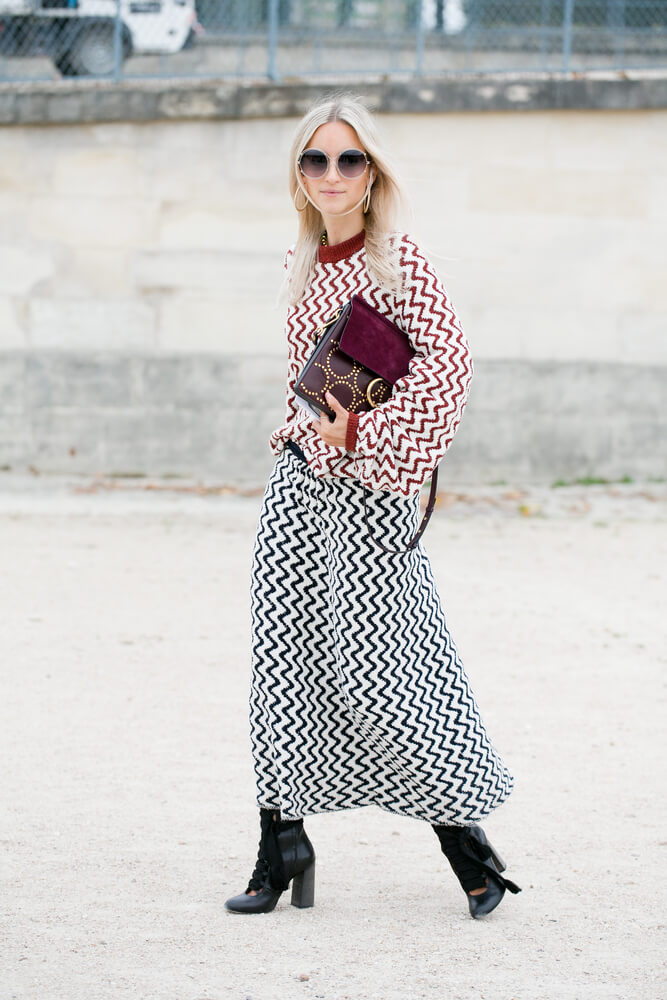 Combining two or more patterns is a fun, yet daring fashion challenge.
A good way to ease yourself into this routine is to combine two of the same prints, only in different colors.
The zig-zag pattern lends itself well to this kind of print mixing, as it will make your outfit more dynamic compared to the more traditional stripes, but also make it more visually interesting.
A billowy two-piece shirt and skirt can be an incredibly flattering silhouette for this design, as they will add more movement to the print and make your outfit look like a bona fide piece of art.
Color combos like red and white or black and white work well for this particular type of pattern, as it keeps it clean and prevents it from looking a little too loud.
To help tone down the playful effect of the print, go for a pair of solid, black high-heeled boots, oversized sunglasses and a handbag that incorporates one of the hues from your outfit.
Make It Clash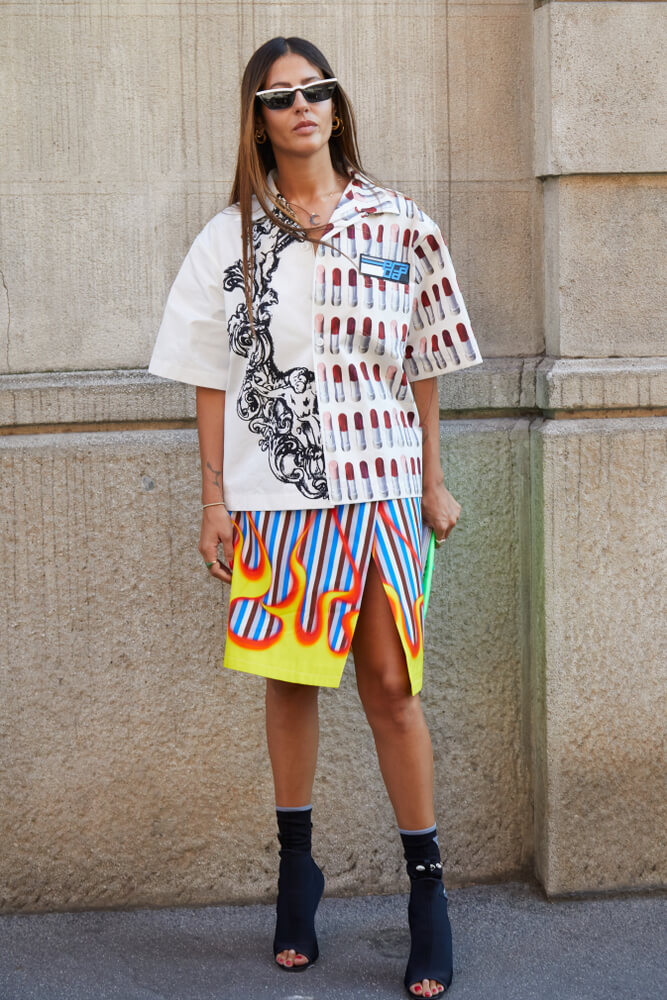 Fashion has rules only for as long as you hold onto them – so if you decide to throw them out of the window, you are free to combine just about any type of print there is.
This newfound freedom of mixing every kind of pattern known to man has been loudly displayed at both runways and in street wear.
And a stunning embodiment of this print experimentation can be seen on Gilda Ambrosio, who stepped out to the Milan Fashion Week decked out from head to toe in vibrant outfit from Prada, a fashion house known for their iconic print designs.
The Italian "It" girl's ensemble fuses all the contemporary trends when it comes to print in couture, including flame designs and several illustrative patterns embedded on a single piece.
The overall ensemble was complemented with a pair of statement open-toe boots and a pair of on trend, futuristic sunglasses.
Feral Fashion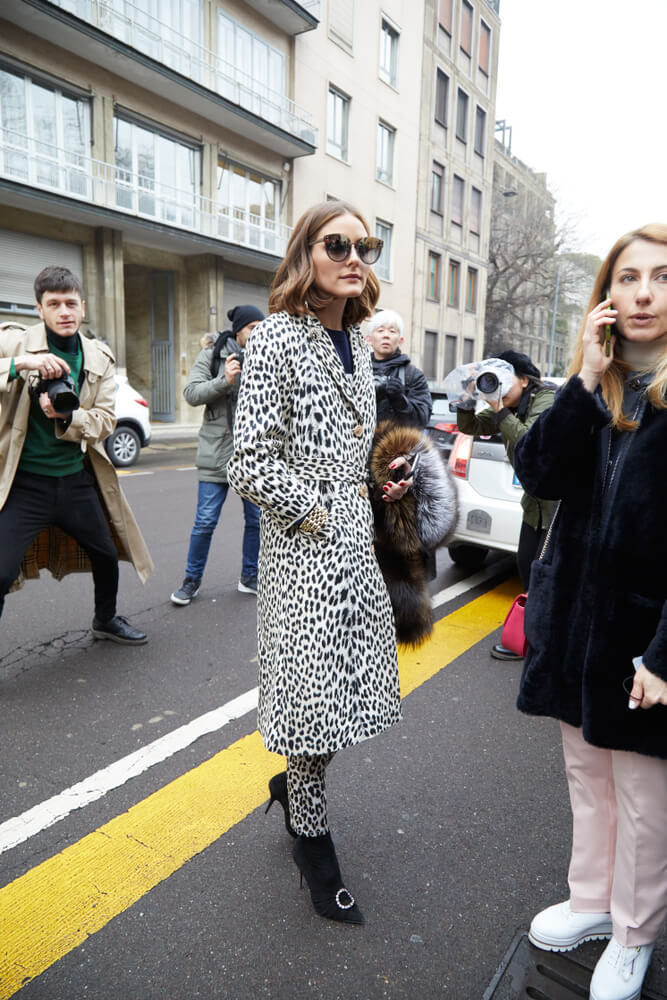 Some things simply never go out of style, and one of them is the beloved animal print.
Whether you're a tiger, zebra or brown cow kinda gal, wearing these fauna-inspired looks is always a great way to bring attention and add some drama to your looks, especially during freezing winter months.
If you're only starting to experiment with animal prints, it might be a good idea to ease yourself into this aesthetic by investing in one statement piece adorned with nature-inspired patterns, such as coat or handbag.
However, if you're already past that level and are looking to deck out in animal print from head to toe, you can seek inspiration from Olivia Palermo, who is no stranger to creating whole outfits out of leopard, cheetah and other animal prints.
For example, at the Milan Fashion Week, the famous fashionista stepped out in a stunning all-over leopard print, which featured a chic below-the-knee coat and a pair of matching pants.
Palermo added even more animal-inspired elements to the ensemble using fur accessories. The look was given a full blown diva vibe with glamorous jewelry, pointy shoes and and a pair of oversized glasses.
Gingham Style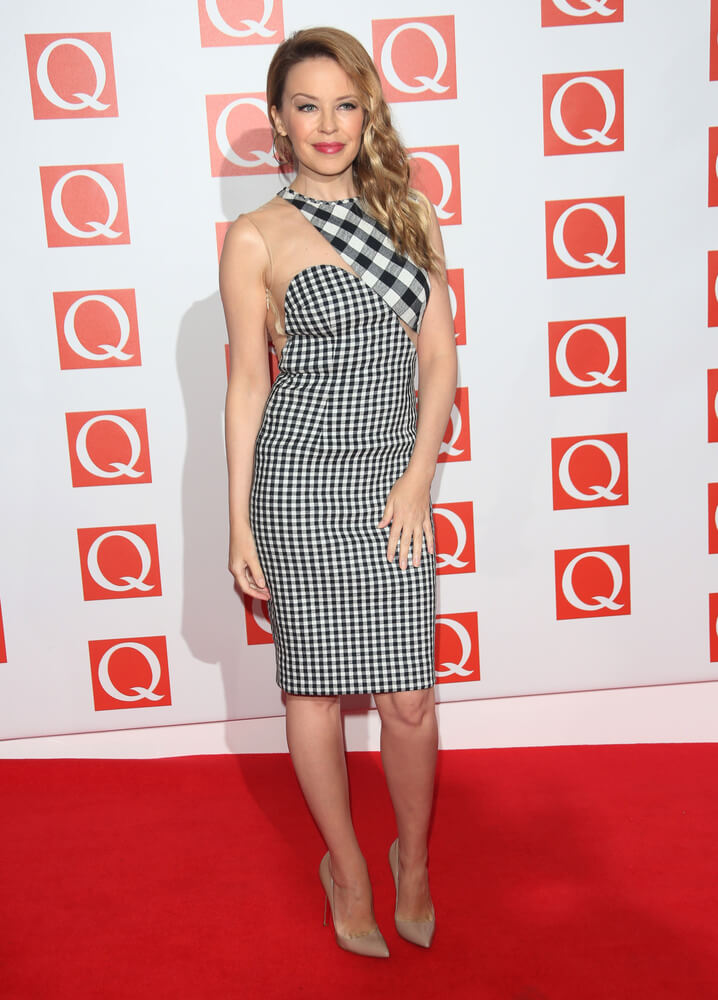 Recent fashion trends have seen the return of gingham, a chic pattern that is a welcome addition to any spring or summer outfit.
If you dive into the gingham-adorned looks on your Instagram or Pinterest, you will soon notice that one of the most popular ways to rock this trendy print is in form of a chic, body-hugging dress.
And if you need celeb inspo on how to turn this trend into a ready-to-wear outfit, perhaps this number worn by Kylie Minogue will do the trick.
The Aussie singer rocked the red carpet at the Q Awards in a flirty above-the-knee skirt that combined two different gingham prints in a way that wasn't overly loud or clashing.
The pop icon topped off the look with a simple, side-swept 'do and a pair of nude heels.
Check-Mate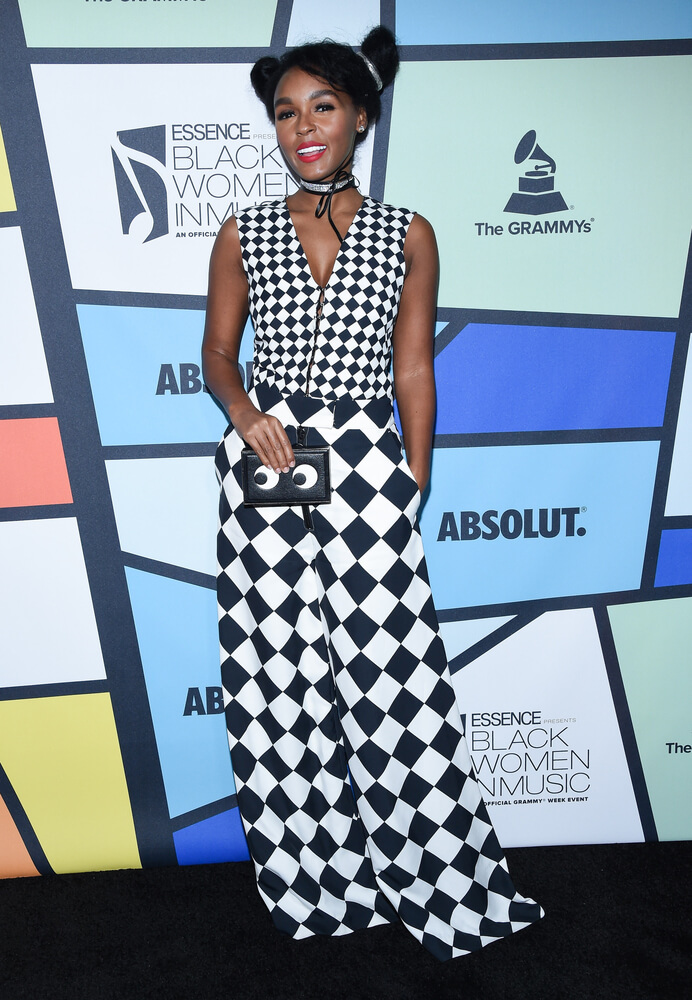 Black and white is one of those infallible high-contrast combinations that works like a charm in print form.
And other than polka dots, stripes and ginghams, checkered B&W pattern seems to one of those beloved patterns that is also coming back into style in full force.
A few celeb fashionistas do the black-and-white combo quite like Janelle Monae.
The R'n'B sensation is known for her love of wacky outfit choices that more often than not includes wacky prints and designs, which Monae always manages to pull off so effortlessly.
Her take on the black-and-white checkered trend could be seen at the Essence 8th Annual Black Women In Music event, where the Dirty Computer star rocked a chic V-neck top and a pair of oversized flared pants in two separated checkered prints.
Monae complimented the retro look with a cartoon-inspired clutch, stylish choker and a pair of space buns. Since red works like a charm against black and white prints, the singer knew to top off her look with a fiery lipstick on her pout.
And with this, we are rounding up the list of the hottest print styles as recently seen on celebrities, models and other fashion enthusiasts. With some hope, you won't hesitate to step outside of your style comfort zone and find a perfect way to rock a look full of visually interesting, eye-catching patterns and designs.