One of the most important beauty and skincare tasks that each self-respecting fashionista has to do is using a good facial mask every once in a while. In fact this task becomes even more necessary during the cold, winter days as that time our skin tends to dry easier than usually. To take care of your skin properly follow reading below and find out about some quick and easy one ingredient facial masks that will help you to nourish your skin properly.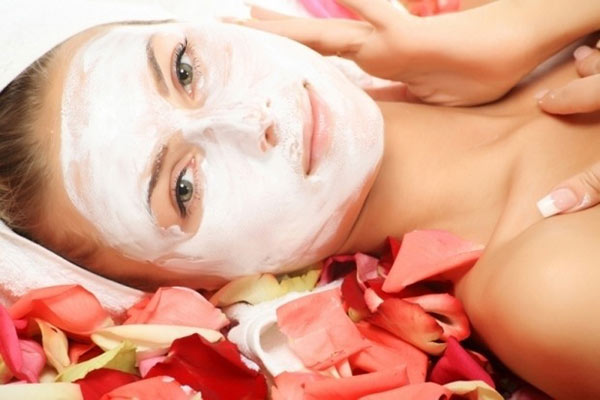 Easy Facial Masks: Avocado
Rich in ingredients such as vitamins A, C, E, potassium and iron Avocado is considered as one of the best ingredients for a facial mask. To prepare this mask simply mix 1 mashed avocado with a paste and apply it on your face, leave the mixture on for about ten minutes and wash off using warm water.
Easy Facial Masks: Honey
Why spending time and money on expensive moisturizing products when you can use the magic abilities of honey? Easy, natural with guaranteed success! What else do we need to be satisfied?
To make it reality start by preparing your skin with lukewarm water. Once you've done that simply follow applying honey on your face and leave it on for about 30 minutes.  Wash off with warm water and enjoy the results!
Easy Facial Masks: Egg Yolks
Don't be surprised to find out about the miraculous abilities that egg yolks have as they seem to be rich in vitamin A, which is well-known for dealing with acne issues. In fact this facial mask is super easy to make as all you have to do is mix well two egg yolks in a bowl, apply the mixture on the whole surface, leave it on for 30 minutes and only after wash off using cool water.
Easy Facial Masks: Banana
Last but not least the most popular natural skincare remedy banana is considered very beneficial as it rich in ingredients such as vitamin A, B, E, zinc, potassium and magnesium, which are perfect when it comes to nourishing the skin. To make reality this facial mask, mash a banana, mix well the paste and apply it directly on your face. Leave it on for 20 minutes and wash off.
See also: DIY Facial Exfoliators To Try
Easy Homemade Scrubs For A Glowy Skin