Bloating often becomes the main reason of many awkward situations that make us feel discomfort. In fact, there are many reasons that can cause bloating starting from the wrong food choices to chronic health issues. However, there are few ways that can help you reduce the chances of bloating after eating and we will tell you the secrets here!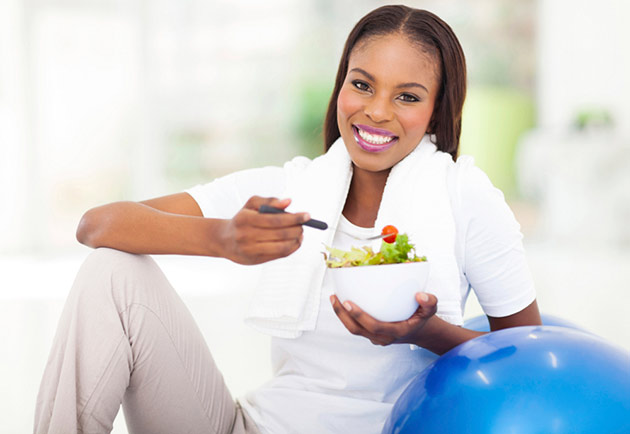 Bloating as a Result of Eating Habits
One of the most common eating habits that causes bloating appears to be eating quickly, this causes you to easily swallow air which leads to bloating after eating. Make sure you take your time and eat slowly without rushing anywhere. Moreover, while eating make sure you don't talk or drink very hot or very cold water during your meal.
Tea as Bloating Treatment
There are some specific types of tea that are considered very beneficial when it comes to dealing with bloating after eating and among these appear to be Peppermint tea, Ginger tea, Chamomile Yea and Dandelion Tea. In fact drinking any of these teas thirty minutes after having a meal is the best thing you can do when dealing with bloating.
Seeds as Bloating Treatment
Having a teaspoon of fennel seeds can also help you to reduce any chance of bloating. If you don't like the idea of fennel seeds, anise seeds are a great alternative!
Eating More Fiber
Another method with guaranteed results is including fiber rich foods in your menu. However, be careful with the proportions as it is a fact that fiber rich foods tend to cause gas.
A Good Massage
Rubbing your belly using circular motions after having a meal is also considered an effective way of reducing gas. Moreover, as experts claim, repeating the motion for ten times more is the key to success!
Take Notes
Taking some notes and making a list of your daily menu will help you to understand which foods actually cause bloating. We find this tip to be extremely helpful when it comes to dealing with such issues.
See also: Simple Ways To Lose Weight In Less Than A Month
Best Fall Foods Low In Calories