When summer comes, days get warmer and warmer, a big cup of refreshing cocktail is just an irreplaceable pleasure! If you know how to make them, cocktails become real fun! They are not difficult to prepare; you just need some time to master! And while you are mastering, let you friends taste and evaluate your job done! Here we come up with classic cocktail recipes, which you can enjoy throughout the hot summer!
Martini Recipe
Martini has a long history, it is loved, as it's easy to make and has something that attracts especially girls! It is tasty and ideal for hot summer days. All that you need to make Martini is: • 1/2 fluid ounce dry vermouth • 4 fluid ounces gin • 2 pimento-stuffed green olives And if you have all this stuff, just shake ice, vermouth and gin in the shaker for 30 seconds! Prepare two glasses with one olive each for dazzling feelings and have your Martini done!
Bloody Mary Recipe
The name of Bloody Mary itself evokes strange but interesting feelings. Once you try it, it will become one of your favorite cocktails, and once you try to make it, you will never give it up! It has many ingredients, but it is not as difficult to make it as it may seem! Well, you need: • 2 ounces Pepper Infused Vodka • 1/2 Squeezed Lime Juice • 6-8 Dashes Worcestershire Sauce • 4-6 Dashes Tabasco Sauce • 2-3 Dashes Peychaud's Bitters • 3 Dashes Celery Salt • 2 Dashes White Pepper • 2 Dashes Garlic Powder • 2 Dashes Onion Powder • Clamato Juice • Coarse salt for rimming To start, rim the edges of glass with salt, fill the half of the glass with ice combined with sauces, bitters, powders, peppers and salts. Add the vodka! When pouring the Clamato Juice, leave a small part at the edge of the glass, then squeeze a bit of lime. At the end, garnish with a bit of lime, a dill pickle spear and a jalapeño stuffed olives! Finally enjoy it!
Daiquiri Recipe
If you have never heard of Daiquiri and now try to search it, you will have many variants as it has been demonstrated in many different ways, but the thing is that it has a very cute look and girls do love it. Daiquiri is not simply pleasant to drink, but also enjoyable to make! It's a matter of minutes, you just need: • 1 part sugar syrup • 2 parts lime juice • 8 parts white rum (Bacardi is best)
All that you need to do is shake the ingredients in a shaker and fill it in specific glasses to get its all charm!
Gin and Tonic Recipe
Well, if you feel that you are not born to be a cocktail maker, there is a great variant for you. The Gin and Tonic is so simple to make that however hard you try, you can't fail it! It's refreshing, as it is fast and easy to make. You need: • 2 oz gin • 5 oz tonic water • 1 lime wedge Mix gin and tonic in a glass full with ice, add a lime wedge to have a full Gin and Tonic look!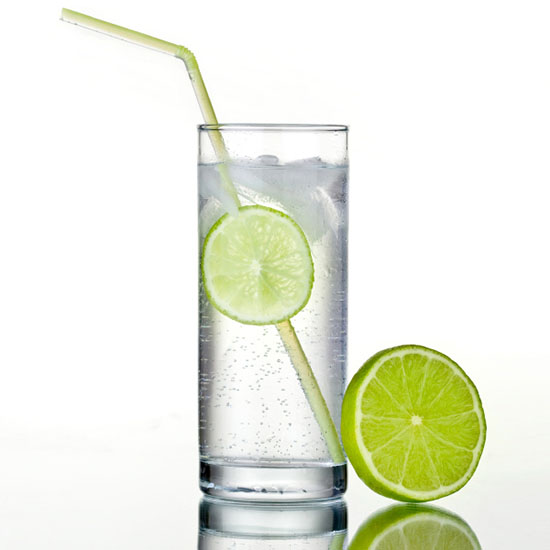 Manhattan Recipe
Manhattan is attractive due to its warm color and couple of cherry over the glass! It's really catching, and, just imagine, how pleasant may the making process be! This cocktail has two variants to make; either you shake it or stir! Whatever you prefer, the ingredients are the same! • 2 oz rye whiskey • 1/2 oz sweet vermouth • 2-3 dashes Angostura bitters • maraschino cherry for garnish
Mix the ingredients in a shaker and shake them with ice cubes. After stirring pour the cocktail in a cocktail glass and garnish with a cherry or two!
Mojito Recipe
Mojito may be is one of the best-known classic cocktails everywhere. This is amazing for everyone, as it can be made with or without alcohol. As it is loved by nearly everyone it may become refreshing drink for any party. To make it you need: • Ice • 6 ounces light rum • 12 mint sprigs, or spearmint, 8 roughly broken apart • 6 tablespoons fresh lime juice • 4 tablespoons sugar • Club soda • 4 slices of lime Pun in ice full shaker 8 broken up mint sprigs, lime juice and sugar. Prepare a high ball glass with lime and a spring of mint. Pour the shake in the glass and stir! Time to enjoy!
Screwdriver Recipe
This classical drink belongs to the line of the simplest ones, from the point of making it! Here you need just two ingredients. It has such an original taste as its name is! All you need is: • 1 part Vodka • 2 parts Orange Juice Fill the high, ball glass with ice and pour an orange juice and vodka after! Garnish with orange slice and screwdriver is ready!
Margarita Recipe
Margarita is a common tequila-based cocktail and one of the most glamorous ones ever! It's a Mexican cocktail having very easy-to-make receipt! It consists of: • Salt, for rimming the glass (optional) • Ice • 1 1/2 ounces tequila (blanco, 100 percent agave) • 1 ounce freshly squeezed lime juice • 1/2 ounce Cointreau (not Triple Sec) To start, rim the edges of the glass with lime. Fill the glass with ice, tequila, lime juice, and Cointreau! After doing all this, stir the shake for some time and don't put it off, just serve as soon as it is ready!
Old-Fashioned Cocktail Recipe
Don't be bothered by the name of this cocktail, it neither looks old-fashioned, nor tastes so! It just has a history prior to its name, it's really an old one, but its popularity hasn't faded away yet. Moreover, it continues to be as enjoyable as it was in the late 1800's. Well, all you need is: • 2 dashes aromatic bitters • ½ tsp sugar dissolved with water and bitters • 1½ oz of bourbon • 1 cherry • 1 orange slice • 1 lemon wedge When filling the glass with ice, cherry, orange slice and lemon wedge, add the bourbon. Fill in glasses with ice and serve until it melts!
White Russian Cocktail Recipe
White Russian is a drink with a mysterious look! You need to master to make it like it should be! The vodka is mixed with the cream that makes it unbelievably delicious! If you don't like the addition of cream you may leave it out and get another drink, called Black Russian cocktail! Well, either way you need: • 1 oz. Smirnoff No. 21 Vodka • 0.5 oz. Godiva Mocha Liqueur • 2 oz. cream • 1 sprinkle(s) nutmeg Here you need rocks glasses filled with ice and vodka, if you prefer cream add also cream! Garnish the cocktail with a sprinkle nutmeg and have it done!