BeautyFrizz Beauty Awards 2016
With the overabundance of beauty products on the market today, it can be hard to tell the difference between the winners and the wannabes. Bellow is a comprehensive list of 2016's winning hair and skin products that experts swear by!
Regardless of how you like to style your hair, you will find a product in this list that will give you a good hair day each and every day. Whether you like to straighten your locks or rock bohemian braids, you'll love 2016's best of beauty hair products.
For Straightening Hair in a Snap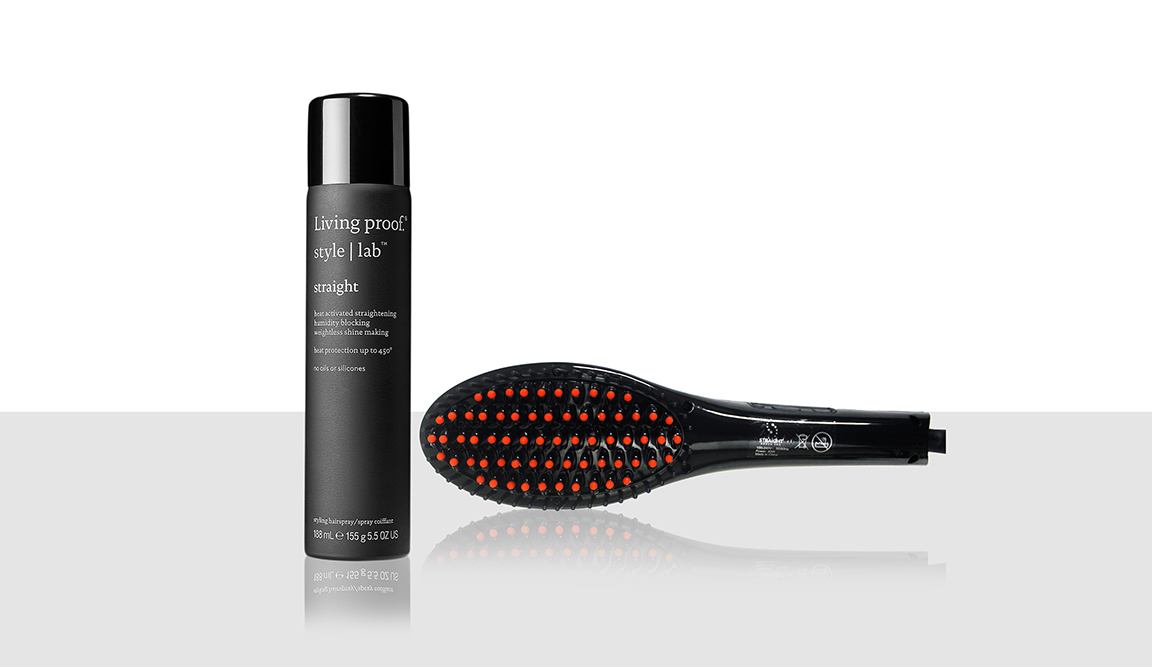 Best Rated Products:  Living Proof Straight Spray, Straight Brush Pro
Getting that volumized straight hair of your dreams is easy when you use the right tools! Before anything else, start by spritzing your hair with Living Proof Straight Spray, which is specifically formulated to defend your hair against heat tools and extend the life of straight styles. Straight spray, which excludes oils, resins, silicones, parabens, sulfates, or phthalates, gives hair a smooth and shiny look and repels dirt, water, and oil. Once you've prepped your hair, use the Straight Brush Pro to achieve the perfect straight style. The Straight Brush Pro is a remarkably innovative hairbrush and straightening iron duo which features an LCD to display its ability to heat up to 450°F (230°C). Different than a typical straightening iron, the Straight Brush Pro features a unique bristle structure that evenly distributes heat while using negative ion technology to eliminate frizz.
For Envious Volume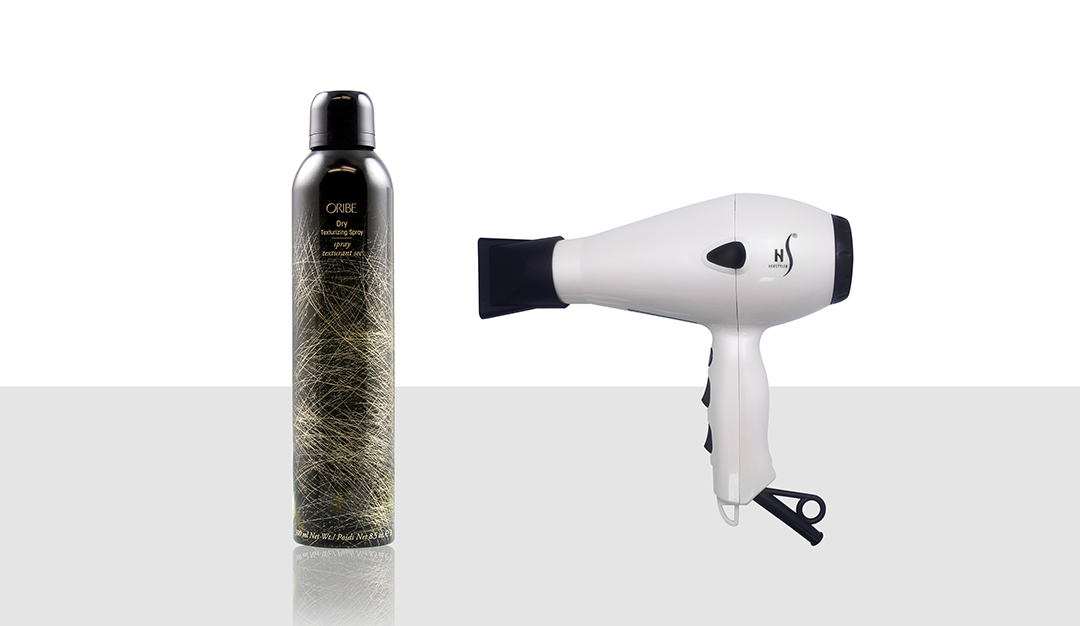 Best Rated Products: Oribe Texturizing Spray, Herstyler Pro Dryer
No matter how thin or limp your natural locks are, achieving bigger-than-ever, voluminous hair is simple when you use the right hair products and styling tools. To get volume everyone will be envious of, start by applying ten-time award winning Oribe Texturizing Spray which will provide your hair with long lasting beyond-big volume and a touchable texture; formulated for men and women, this one of a kind texturizer is made with patented oil absorbing polymers. Now take the volume to the next level the Herstyler Pro Dryer, an anti-overheating, high-powered, tourmaline ionized blow dryer, which produces negative ions and infrared heat to by eliminating frizz and drying hair in record time.
For Bodacious Braids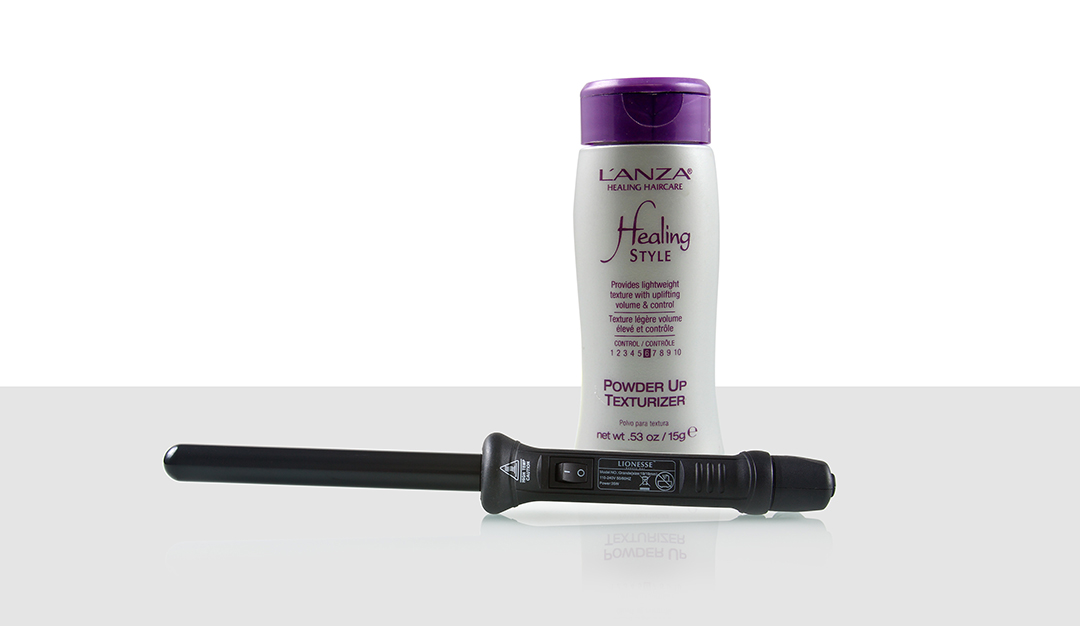 Best Rated Products: Lionesse Curling Iron ¾ Inch, Lanza Healing Style Powder Up Texturizer
Getting those thick sought-after braids seen on Instagram and Tumblr isn't difficult when you prep your hair the right way! Start with The Lionesse Curling Iron with the ¾ inch barrel to add a soft texture and natural volume to your hair. Lionesse Curling Iron works on all hair types and makes curling easy with its slick Teflon coated barrel which heats up to 400°F. Once you have curled and braided your locks, sprinkle add a bit of Lanza powder, which delivers a lightweight texture that lifts and volatizes hair without compromising while maintaining manageability. Fluff your roots and pull out sections of your braids for that big voluminous look.
For Smoothing Frizz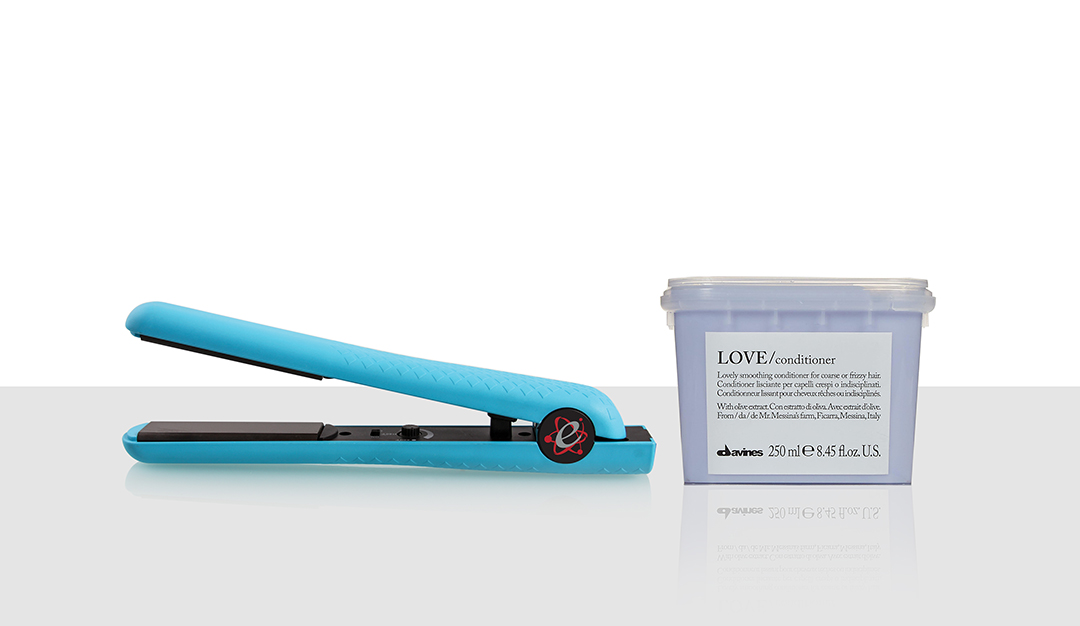 Best Rated Products: Evalectric Straightening Iron, Davines Love Smoothing Conditioner
No one like frizz, and no one should ever deal with it again after reading just how easy it is to beat it! Start your sleek look with a multi-award winner, Davines Love Smoothing Conditioner. Formulated with the L'ANZA Keratin Healing System, it protects against heat damage meanwhile repairing past damage and promoting manageable hair that has tangle free, touchable volume. You don't need to wait long for Davines Love Smoothing Conditioner to soak in, as it uses silica powder, which dissolves in seconds and captivates each stand of hair. So after you've applied the hair loving product, grab the impeccable, professional grade, limited edition Evalectric Straightening Iron. Designed with your hair in mind, Evalectric Straightening Iron incorporates three innovative technologies: (1) Far Infrared Technology which provides efficient yet gentle heat to hair; (2) Negative Ion Technology which is known to produce negative ions and infrared heat waves in order to eliminate static whilst sealing the vulnerable hair cuticle; (3) Floating Plates Technology providing the user with diverse styling options.
Taming Unruly Curls
Best Rated Products: De-Tangle Brush, Deva Curl Set it Free
Managing natural, unruly curls can be a difficult task, but you too can achieve tamed curls for days by simply prepping your hair the right way. After the shower, while your hair is wet, use the De-Tangle Brush; a patented, professional grade hairbrush which gently rids the hair of tangles without the much-to-common tearing out of hair caused by competing products. As the De-Tangle easily glides through your hair to eliminate your tangles, power through tough knots and minimize breakage, splitting, damage and hair loss while even adding shine. After you've rid your curls of knots and given yourself a delightful, stimulating scalp massage, apply Deva Curl Set It Free, a multi-functioning styling product which powerful enough for Botticelli and corkscrew curls. is Uniquely formulated with beeswax, olive oil, and soy, Set It Free eliminates frizz, adds shine, and adds intense moisture for up to 48 hours.
More Luscious Locks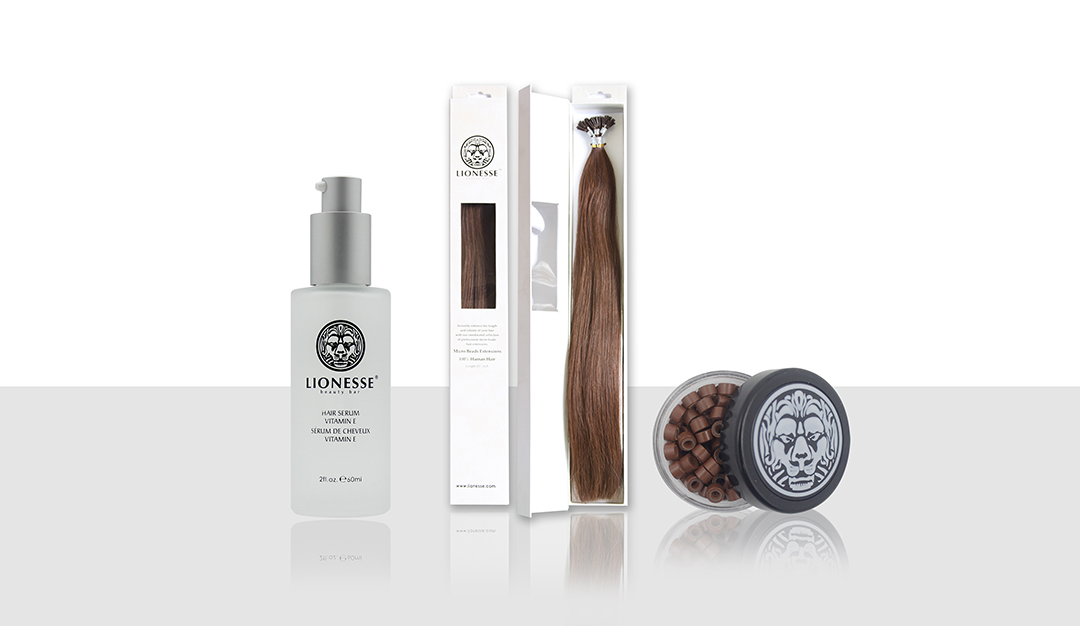 Best Rated Products: Lionesse Serum, Lionesse Micro-Bead Extensions
This serum goes above and beyond typical hair serums with its mane taming powers. Formulated with vitamin E and aloe vera extract, Lionesse Serum rids your hair of frizz and tangles meanwhile encouraging healthy, manageable hair and promoting hair strength with regular use. With smooth and glossy locks now all you need is more length and volume to achieve your most luscious look yet. Pick up a set of Lionesse Micro-Bead Extensions for your stylist to add to your do. After your salon visit, you will have a natural looking and long lasting addition to your own hair. These Lionesse extensions look like and can be treated like your own natural hair – wash them and style them as you would your own hair. No one will know your secret!
For Faking 8 Hours of Sleep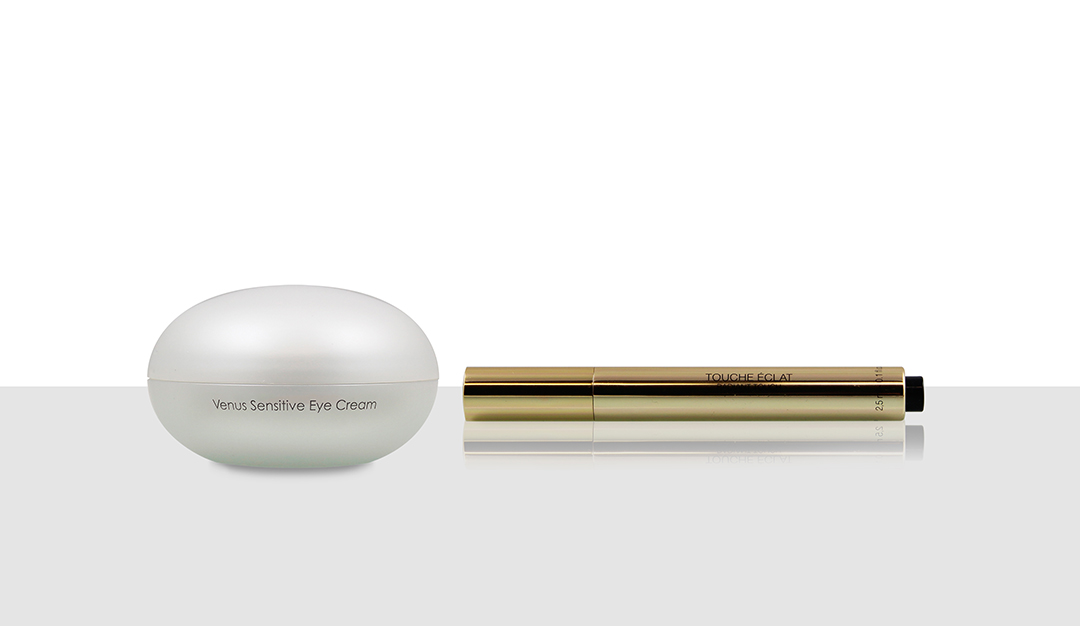 Best Rated Products: Celestolite Venus Sensitive Eye Cream, YSL Touche Eclat Radiant Touch
It's no secret that the majority of women don't get the recommended 8 hours of sleep; caffeine can give you the mental boost you need, and with just two products, you can give your skin that caught-up-on-sleep look too! Before applying your makeup, use Celestolite Venus Sensitive Eye Cream, a radically powerful, yet ultra lightweight eye cream which is Uniquely formulated with palmitoyl tetrapeptide-7 and caffeine. After smoothing and minimizing the appearance of distressed and puffy eyes use YSL's award-winning liquid makeup pen, Touche Eclat Radiant Touch. Did we mention top models and celebrities use the luminizer to achieve a radiant, refreshed look even when eight hours of sleep isn't possible? Hide your tired eyes by highlighting inner rims of eye, under brow bone, around nose; for fuller looking lips, use the product to highlight the hollow of the chin and corners of the lips.
For Plump Looking Pout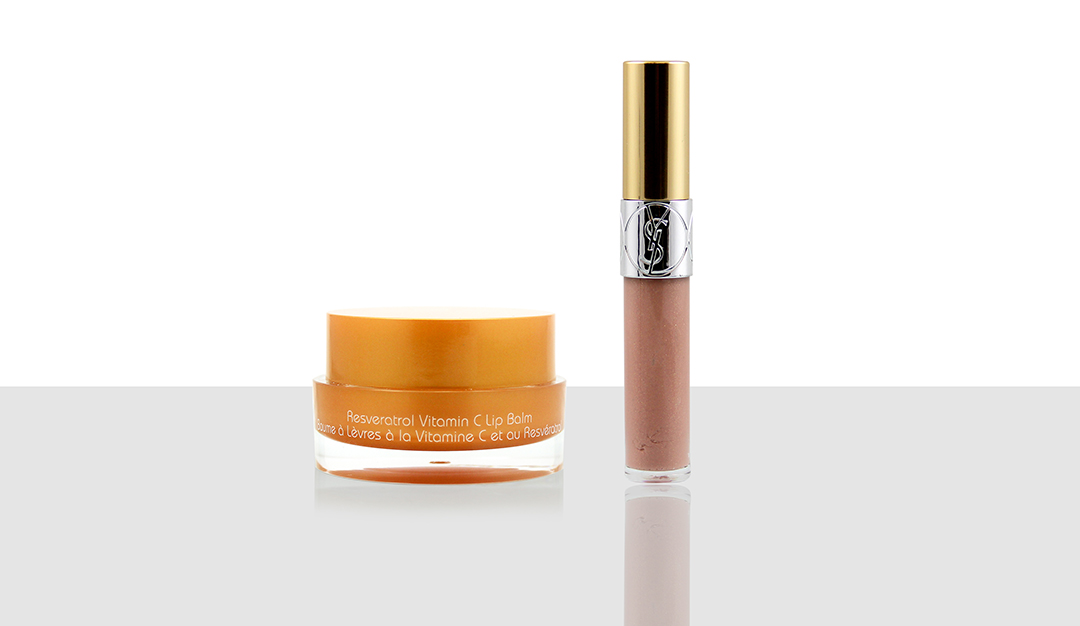 Best Rated Products: Vine Vera Resveratrol Vitamin C Lip Balm, YSL Gloss Volupte (#20)
It's easy to achieve a billboard-worthy, plump looking pout with a little TLC and application of the right products. Vine Vera Resveratrol Vitamin C Lip Balm is a perfect everyday lip balm that will give your precious pout the look you've been searching for. Formulated with avocado oil, shea butter and vitamin C, The Resveratrol Vitamin C Lip Balm maintains soft lips by soothing and hydrating chapped lips and conditioning healthy lips. Now, you can take your pout to the next step with YSL Gloss Volupte (#20), a lightweight, non-sticky gloss, which gives the illusion of poutier and fuller lips. Gloss Volupte (#20) is labeled as "nude carrot," which is a delightfully pale peach tone with glimmering gold flecks adding a warm beige undertone to the color. This semi-sheer gloss goes on evenly and lasts throughout the day.
For Perfectly Even Looking Skin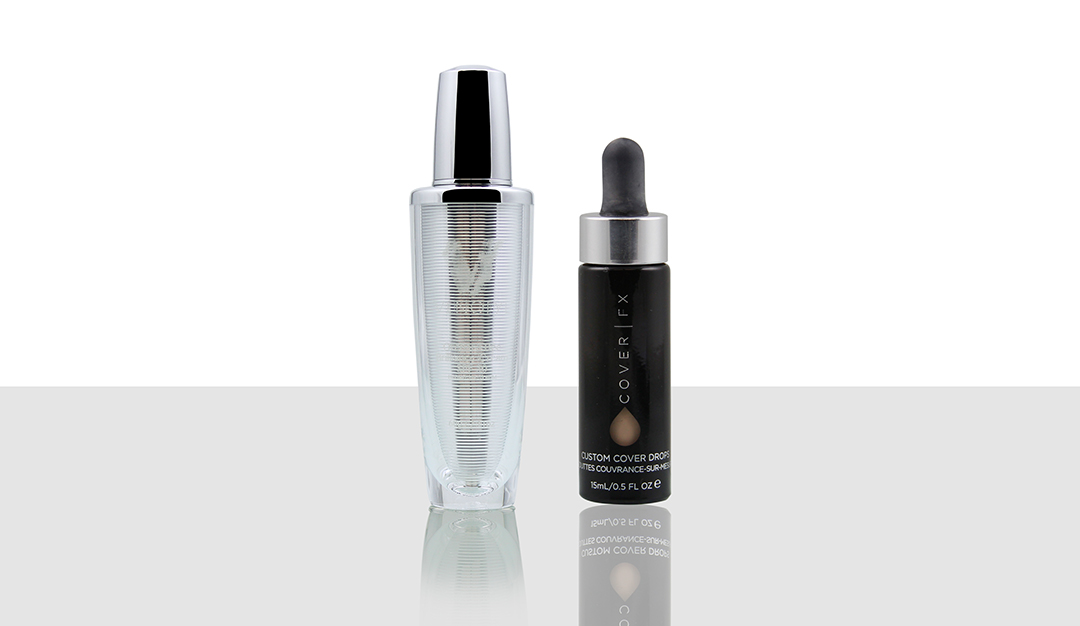 Best Rated Products: Venofye Orchard Bee Brilliance Cream SPF 30, Cover FX Custom Cover Drops
If you spent too much time SPF-Free in the sun as an unknowing young adult, chances are your skin tone is less than even, but that's okay! You can make your uneven skin tone a thing of the past with two fabulous products. Simply start by adding Venofye Orchard Bee Brilliance Cream SPF 30 to your beauty routine. A summer must have, this face cream does more than provide the skin protection from the sun's damaging rays. Through regular use of this unique facial cream, formulated with bee venom, you will notice imperfect spots being diminished to improve your natural complexion, while preventing future discoloration and skin damage. With the help of Cover FX Custom Cover Drops, Orchard Bee Brilliance Cream can also be used as your foundation! Custom Cover Drops allow you to reap the benefits of your favorite skin products while providing customizable coverage to your skin. Simply add pigment to moisturizers, serums, oils, primers and more to blend the perfect formula for your skin.
For Hiding Imperfections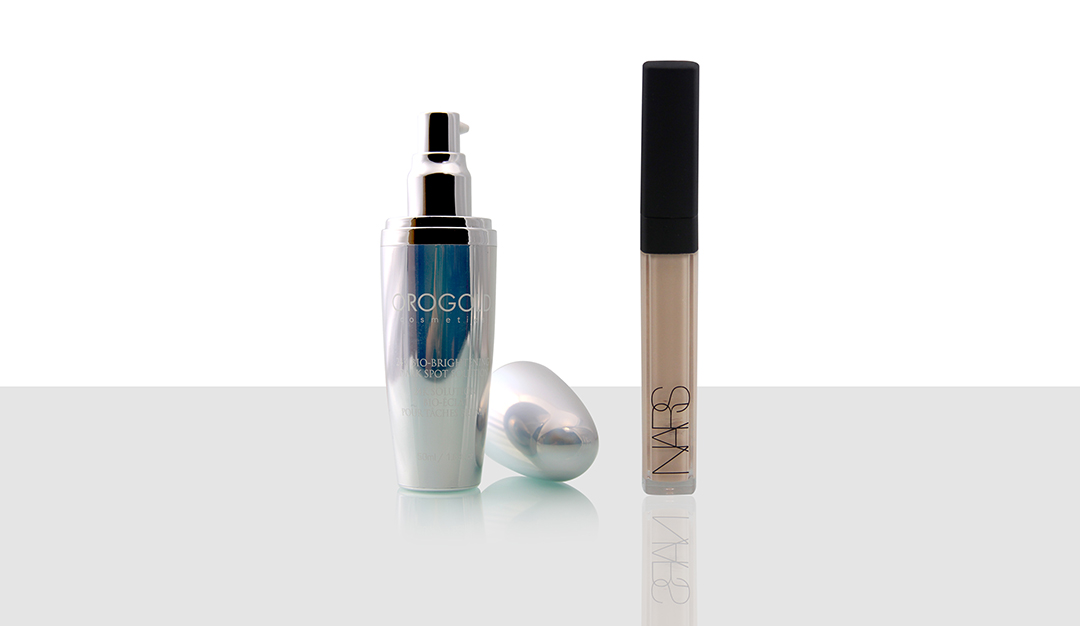 Best Rated Products: OROGOLD Bio-Brightening Dark Spot Solution, NARS Radiant Creamy Concealer
Covering and ridding your skin of unsightly imperfections isn't as hard as many believe. OROGOLD Bio-Brightening Dark Spot Solution is highly sought after for its ability to fade everything from unsightly blemishes and excessive skin discoloration, to age spots and freckles. The advanced night-time formula is formulated with Gold, Vitamin A, and Vitamin C, to improve and illuminate skin tone. As your dark spots fade away night by night, use NARS Radiant Creamy Concealer during the day to instantly cover imperfections, blurs harsh lines and wrinkles, and diminish dark, tired eyes. This buildable concealer is blended to hydrate and cover, as well as firm skin and strengthen skin and reduce redness.
For Revealing a Youthful Glow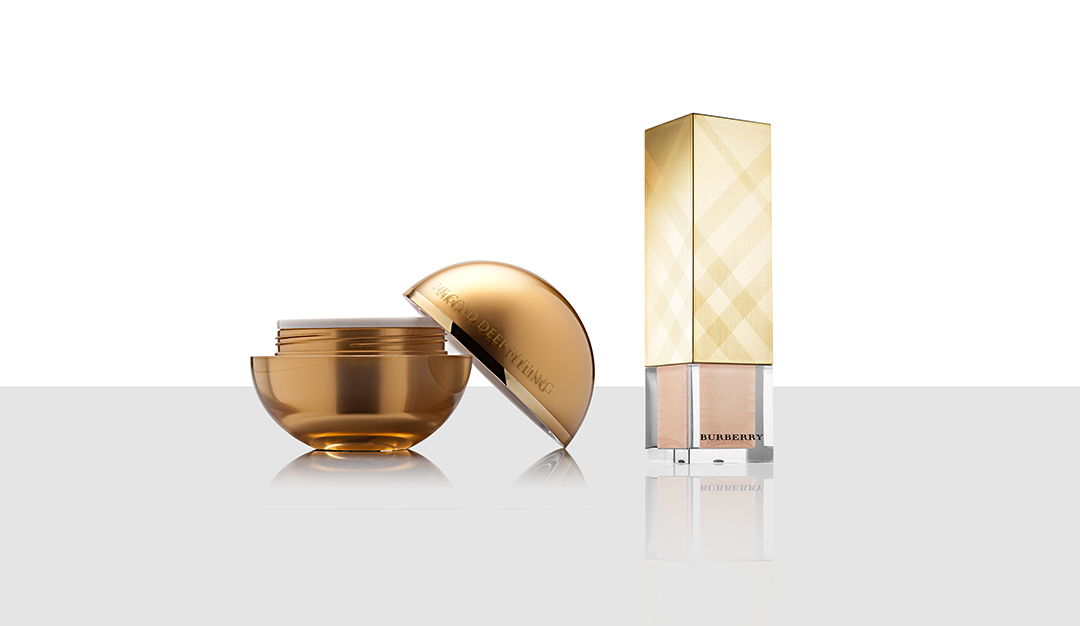 Best Rated Products: OROGOLD 24K Deep Peeling, Burberry Glow Luminous Fluid Base
You feel just as young as you did ten years ago, so why not re-reveal that youthful glow you once loved? The best part is its super easy with just two powerful products. OROGOLD 24K Deep Peeling is prepared with the most potent ingredients this product prevails in its ability to provide a gentle but deep cleanse. 24K Deep Peeling is proven to reduce the appearance of wrinkles and fine lines ultimately leaving your skin feeling fresh and glowing. Using the 24K Deep Peeling on a regular basis will get your skin a more permanent, more natural glow, but you can also make your skin look radiant on a less than regular basis with Burberry Glow Luminous Fluid Base. This primer is composed of 55% water and uses "mirror-flat intense reflection pearls" which work to blur lines and imperfections, leaving you with shine-free, youthful-looking skin, instantly adding radiance and hydration
For Perfectly Framed Eyes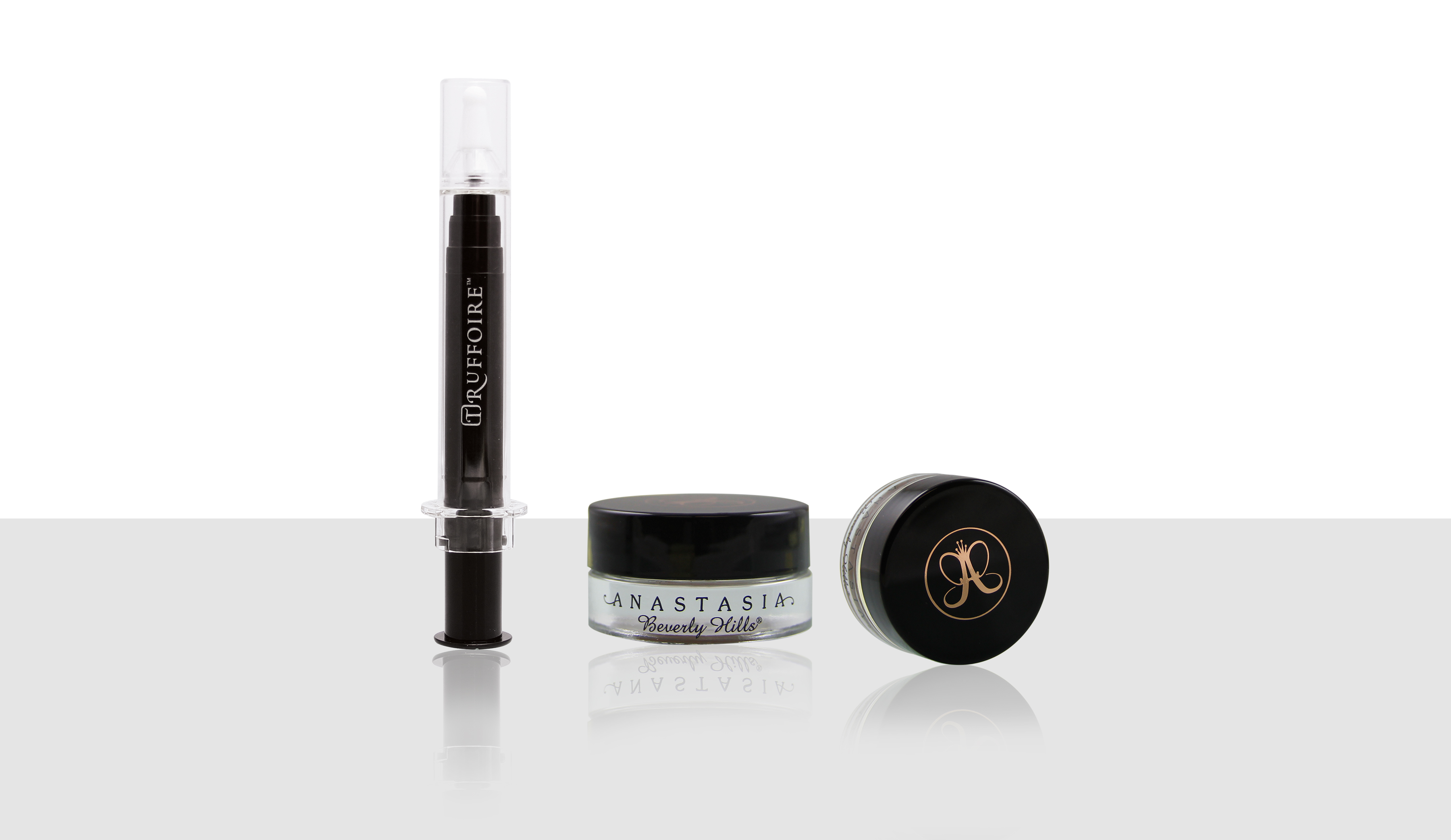 Best Rated Products: Truffoire Black Truffle Line Filler, Anastasia Beverly Hills DIPBROW Pomade
It's often said that the eyes are a window to our soul, with such a powerful responsibility, we should always be framing your eyes to perfection. Simply use the Truffoire Black Truffle Line Filler to lessen the appearance of fine lines and wrinkles around the eye area. Formulated with truffles as the main ingredient, you will achieve professional results without invasive procedures. In addition to improving the appearance of the facial skin around the eye area, Anastasia Beverly Hills DIPBROW Pomade perfects brows by multitasking to prime, color, shape, and shade. Designed to be smudge-proof and waterproof, DIPBROW Pomade is ideal for all skin types, but is especially recommended for those with oily skin.
Google+